Museum Address
Siraj Ud Doulah Road, Hazarduari
Are there any docents or guides who visitors can directly call to book for a guided tour?
No
When was the museum established?
1985
Briefly describe the history of the museum, its collection and donors.
Spread over a massive 41 acres, Hazarduari, roughly translating to 'palace of thousand doors', is embellished with a thousand ornamental gateways. It was built by the architect McLeod Duncan, during the reign of Nawab Nazim Humayun Jah. The regal mansion has been converted to a museum with exhibits ranging from Nawab Siraj-ud-Doulah's prized possessions, swords and weapons used during the Battle of Plassey (1757), oil paintings of the Dutch, French and Italian artists, rare marble, porcelain and stucco statues, farmans, rare books and manuscripts, palanquins owned by the Nawabs and various other antiquities. In 1985, the palace was handed over to the Archaeological Survey of India (ASI) for better preservation and it consists of 20 displayed galleries of about 4,742 antiquities, of which only 1,034 are currently open for public viewing.
Information in Braille
No
Workshops/seminars/lectures
No
Library and archives services
Yes
IT facilities ( Photocopying, printing, computer )
No
Conference/ Seminar hall
No
Who manages the museum?
ASI
Person-in-charge of the museum
Other
Reference Link
http://asi.nic.in/asi_museums_murshidabad.asp
What is the average duration to see the museum?
1-2 hours
Map your museum's correct location on the map given below.
24.186258983998, 88.268695771694
Is the museum currently closed?
No
Image for museum exterior/building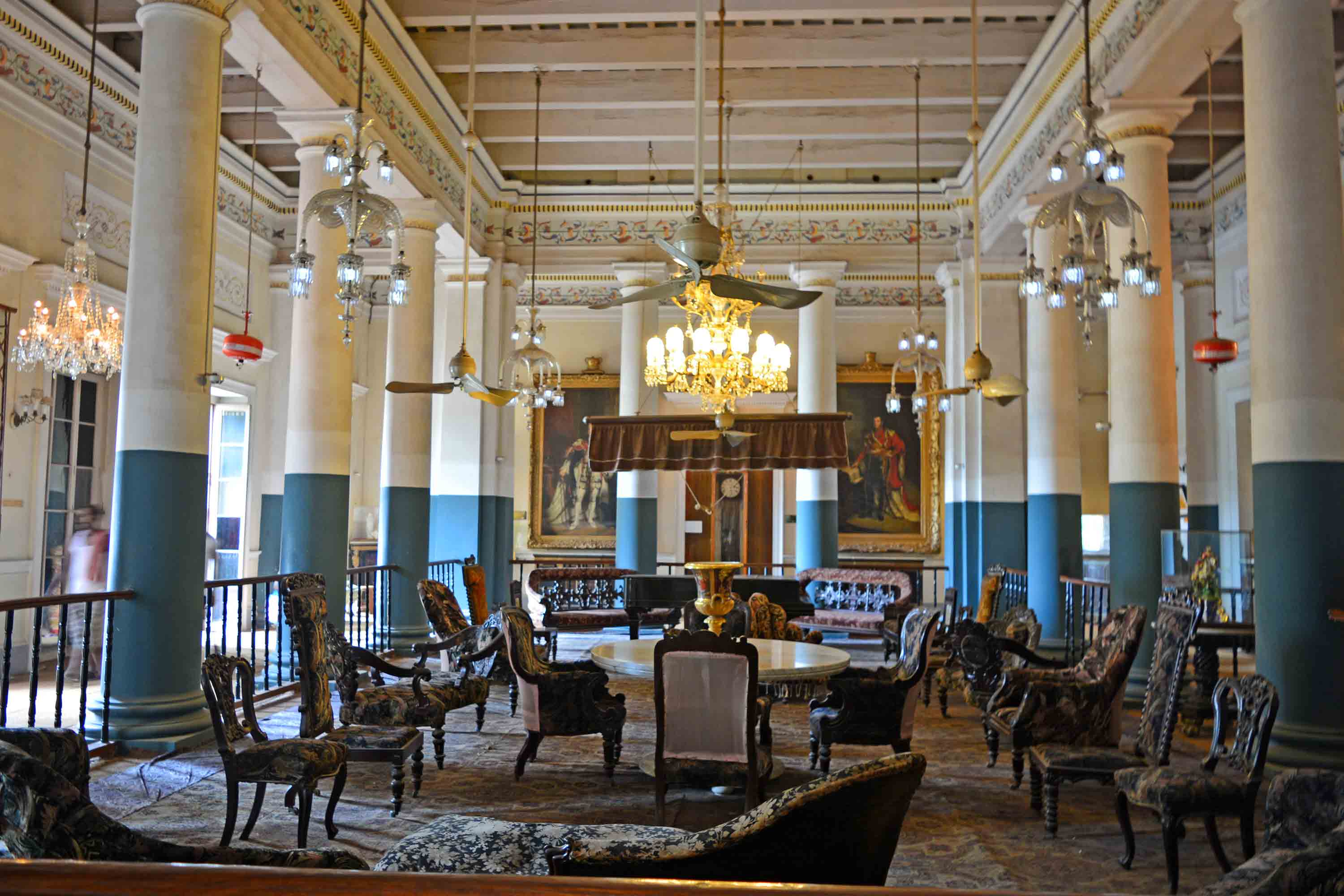 Gallery Images
Image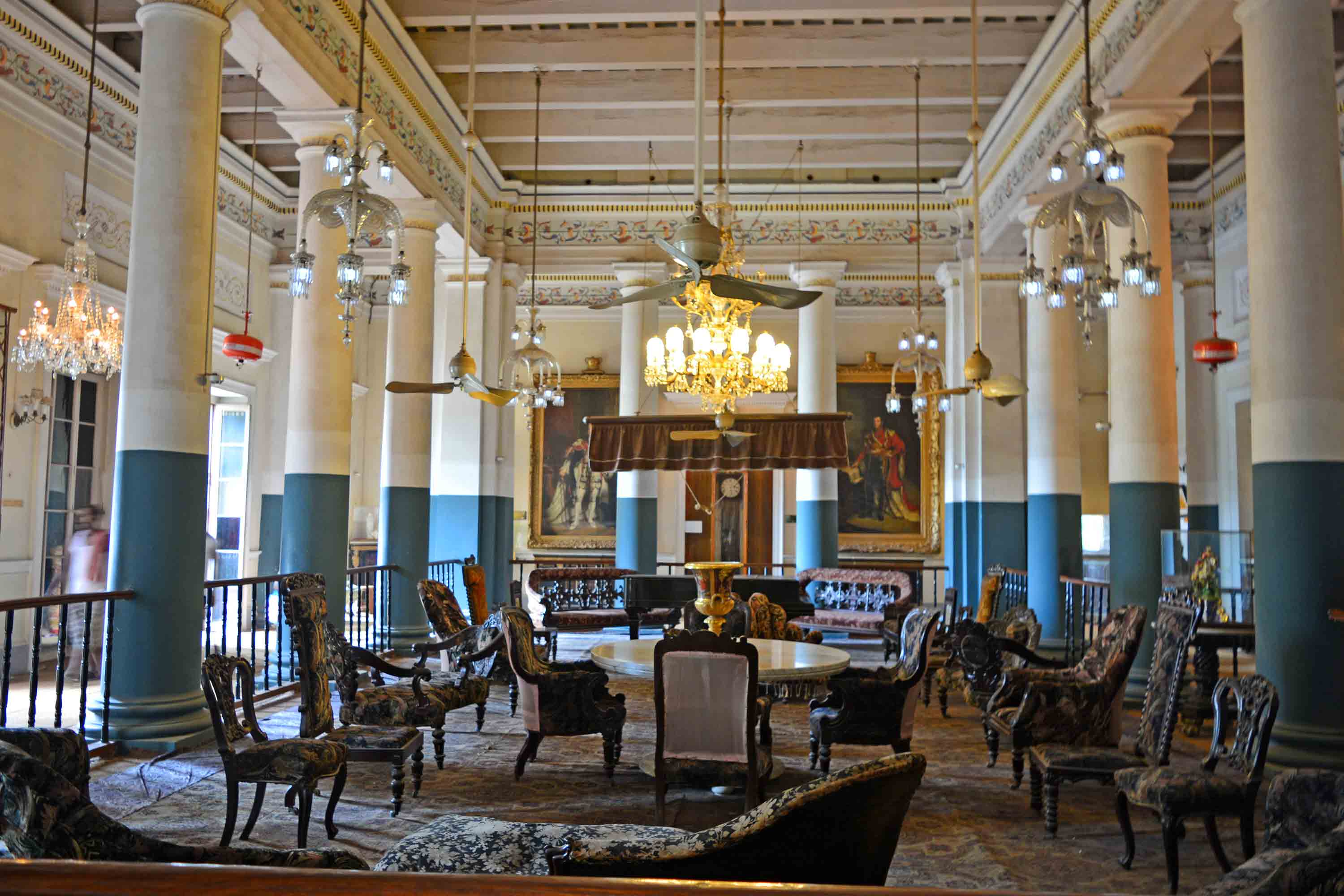 Image title
The Prince Hall at Hazardauri Palace
Image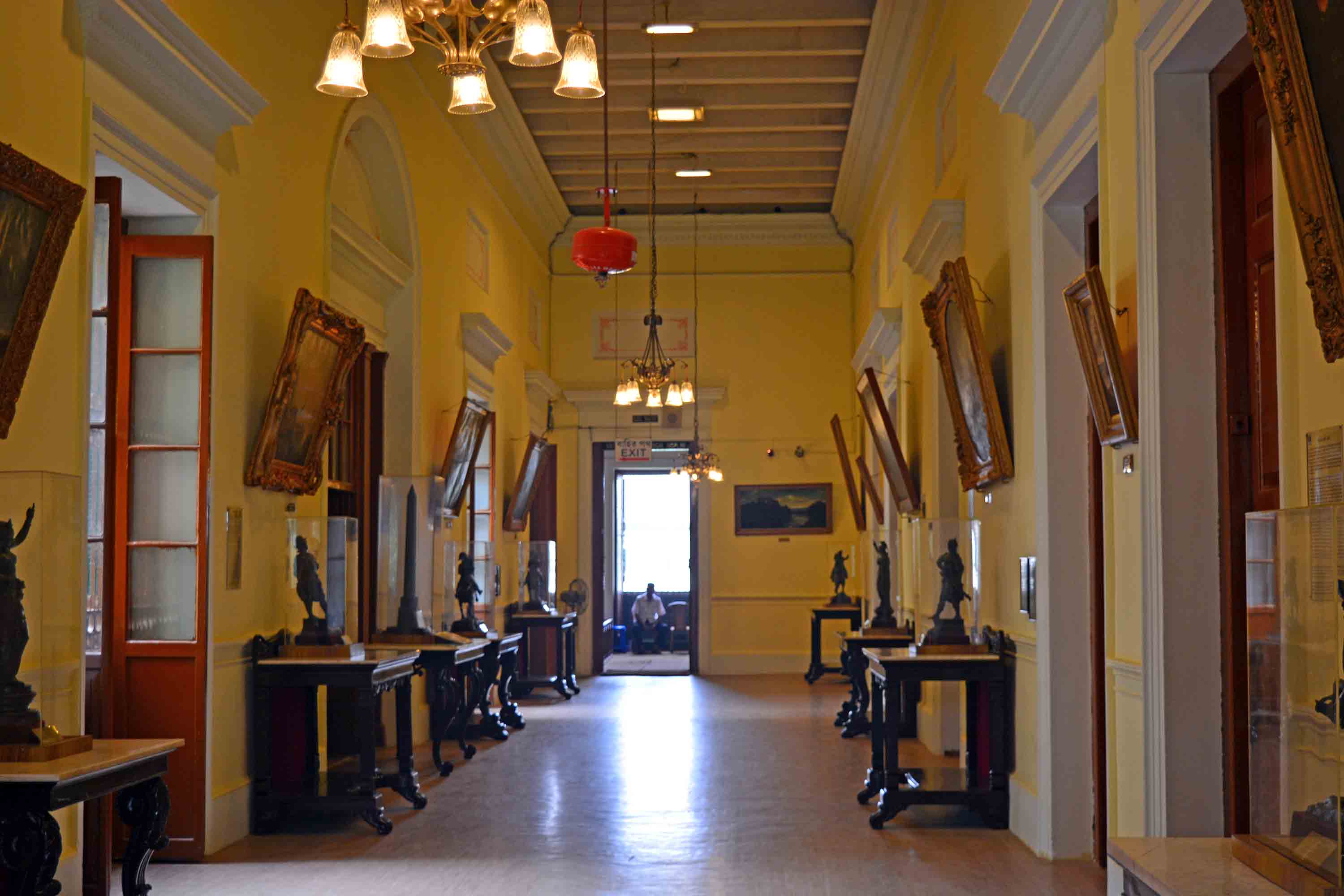 Image title
Interior view of Hazardauri Palace
Image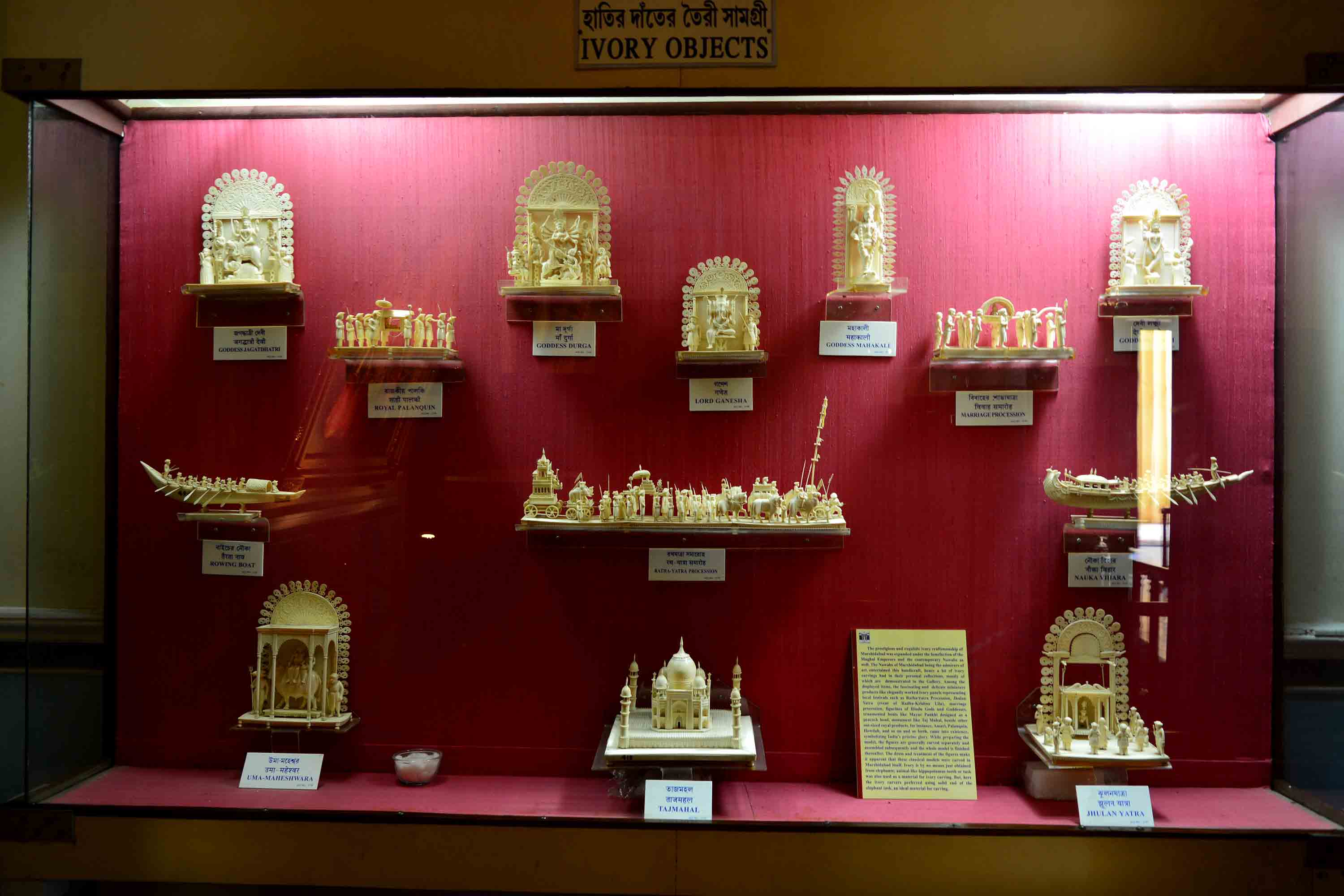 Image title
Ivory artifacts depicting various gods, goddesses and processions such as Rath yatra, Jhulan yatra, and marriage processions
Image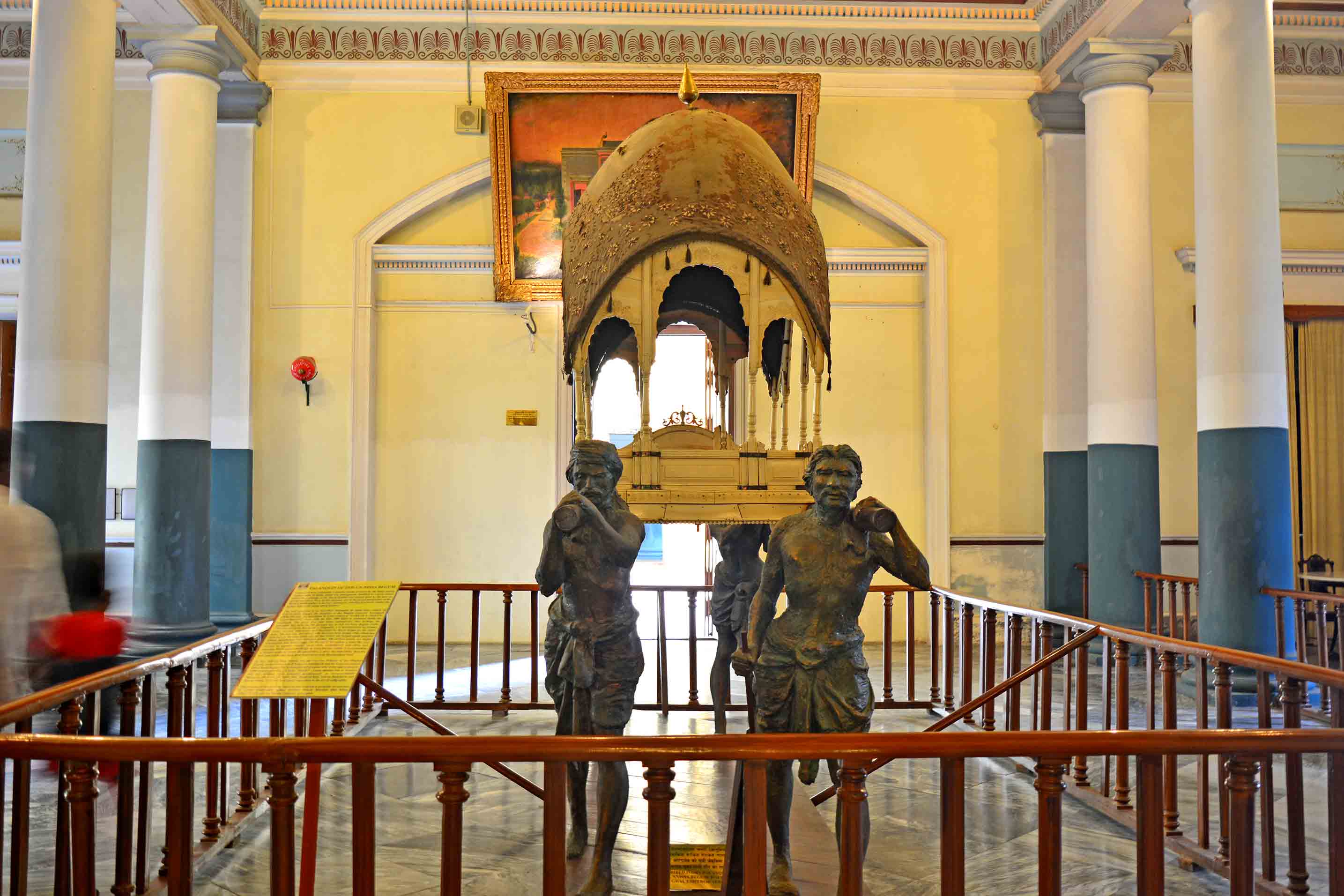 Image title
Ivory Palanquin used by Zehrun Nissa Begum
Image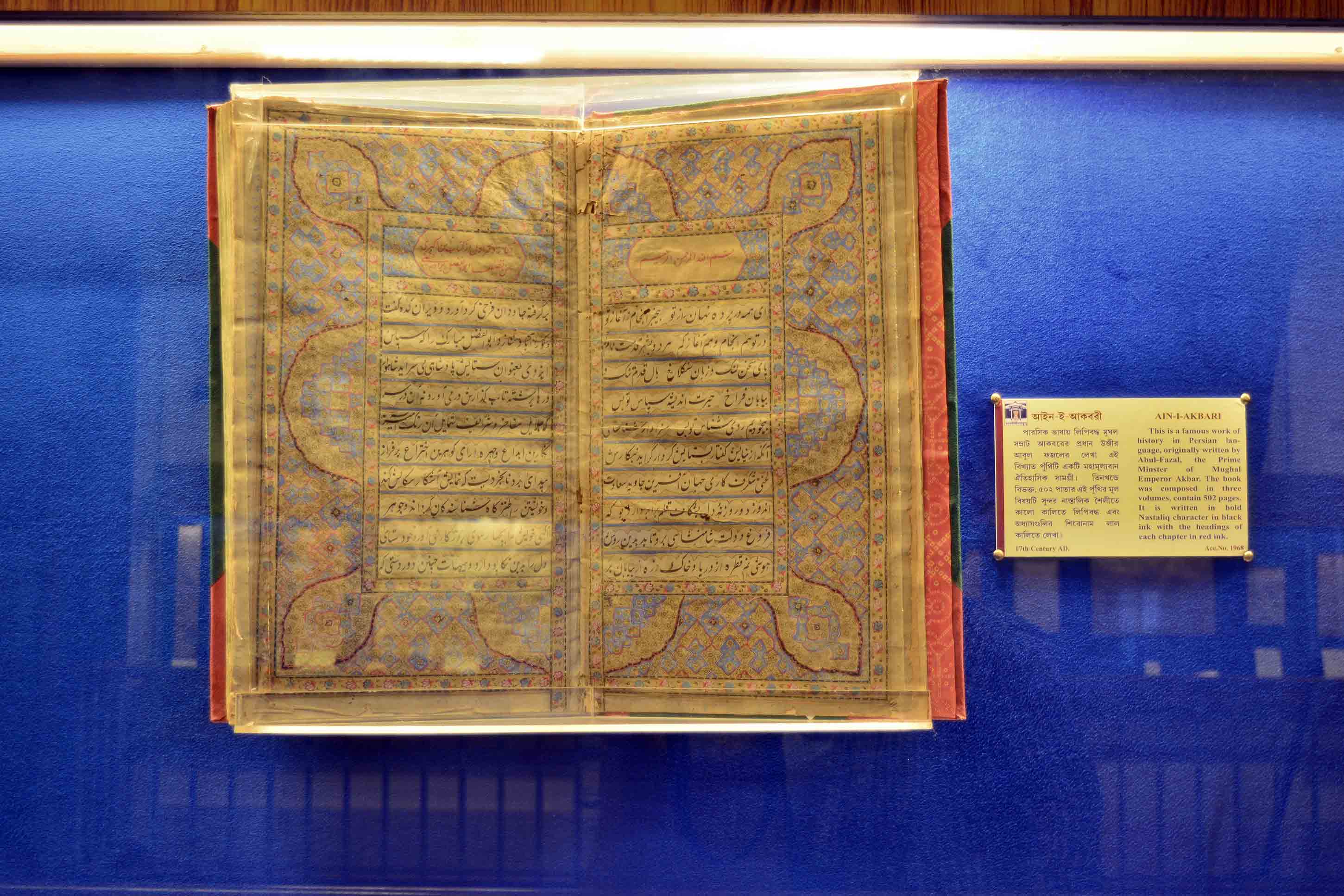 Image title
Close-up of Ain-i-Akbari by Abul Fazal. It was composed sometime in the 16th century in Nastaliq calligraphy and consists of 502 pages
Image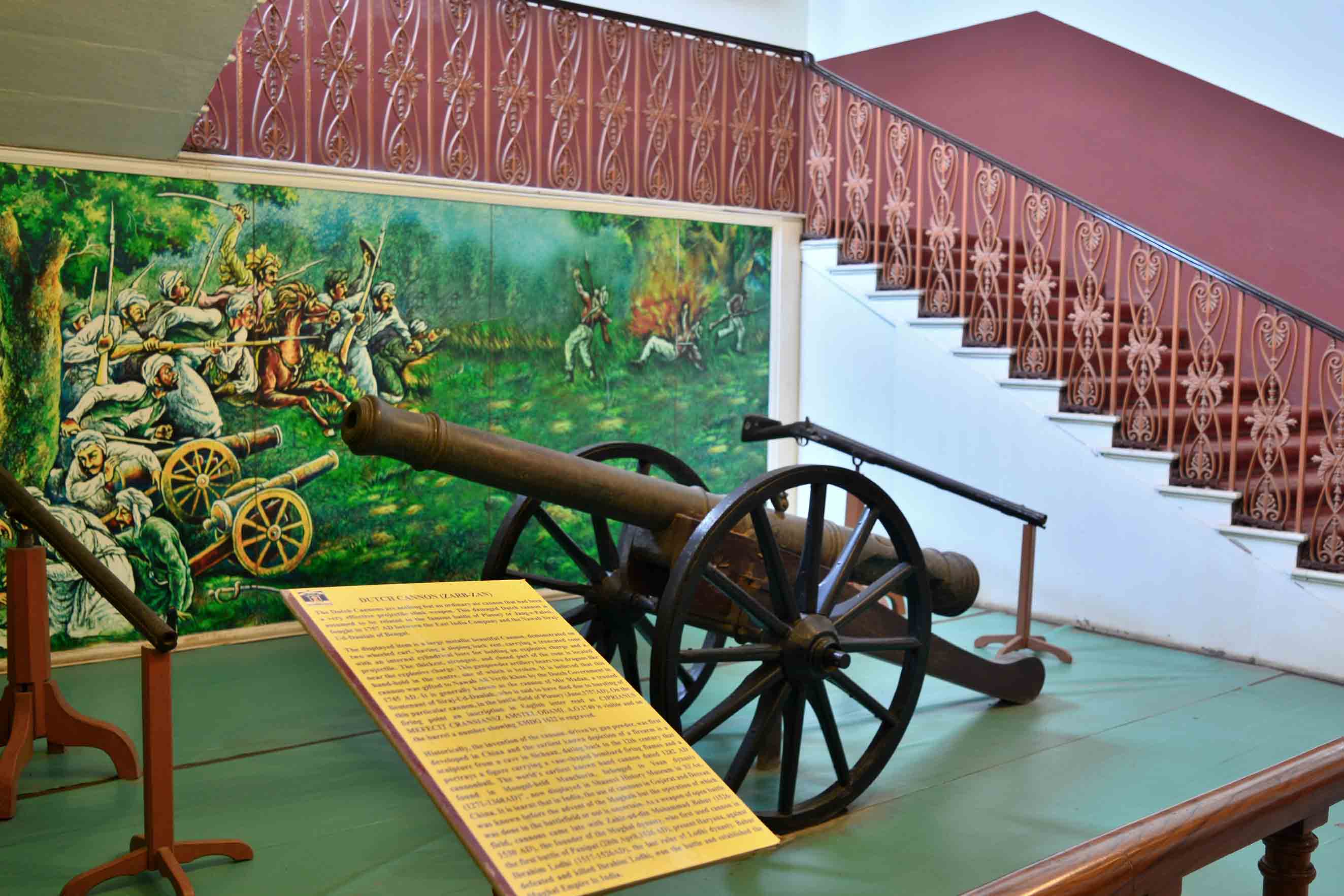 Image title
Dutch cannon used in the battle of Plassey
Image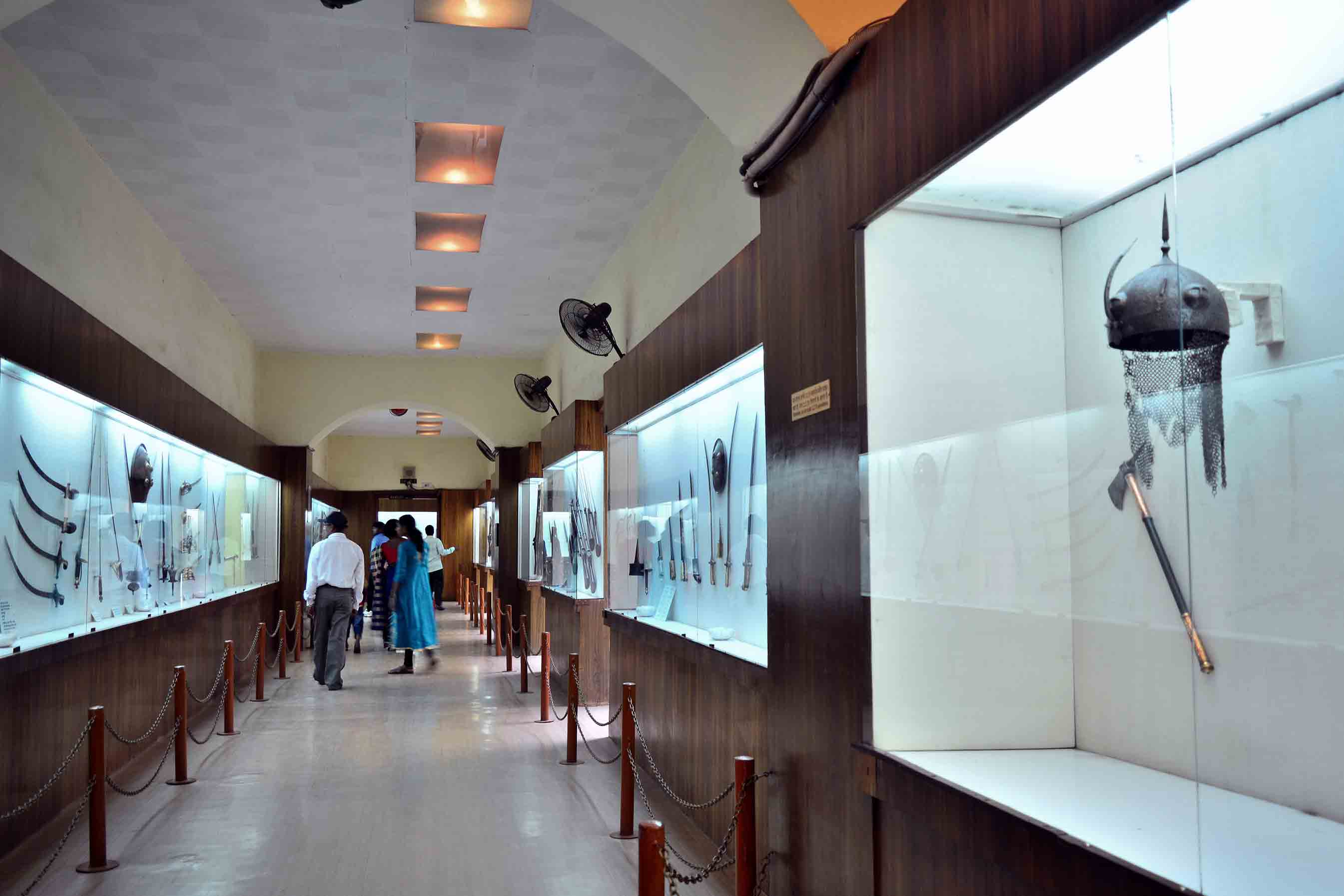 Image title
Overview of the armoury gallery
Image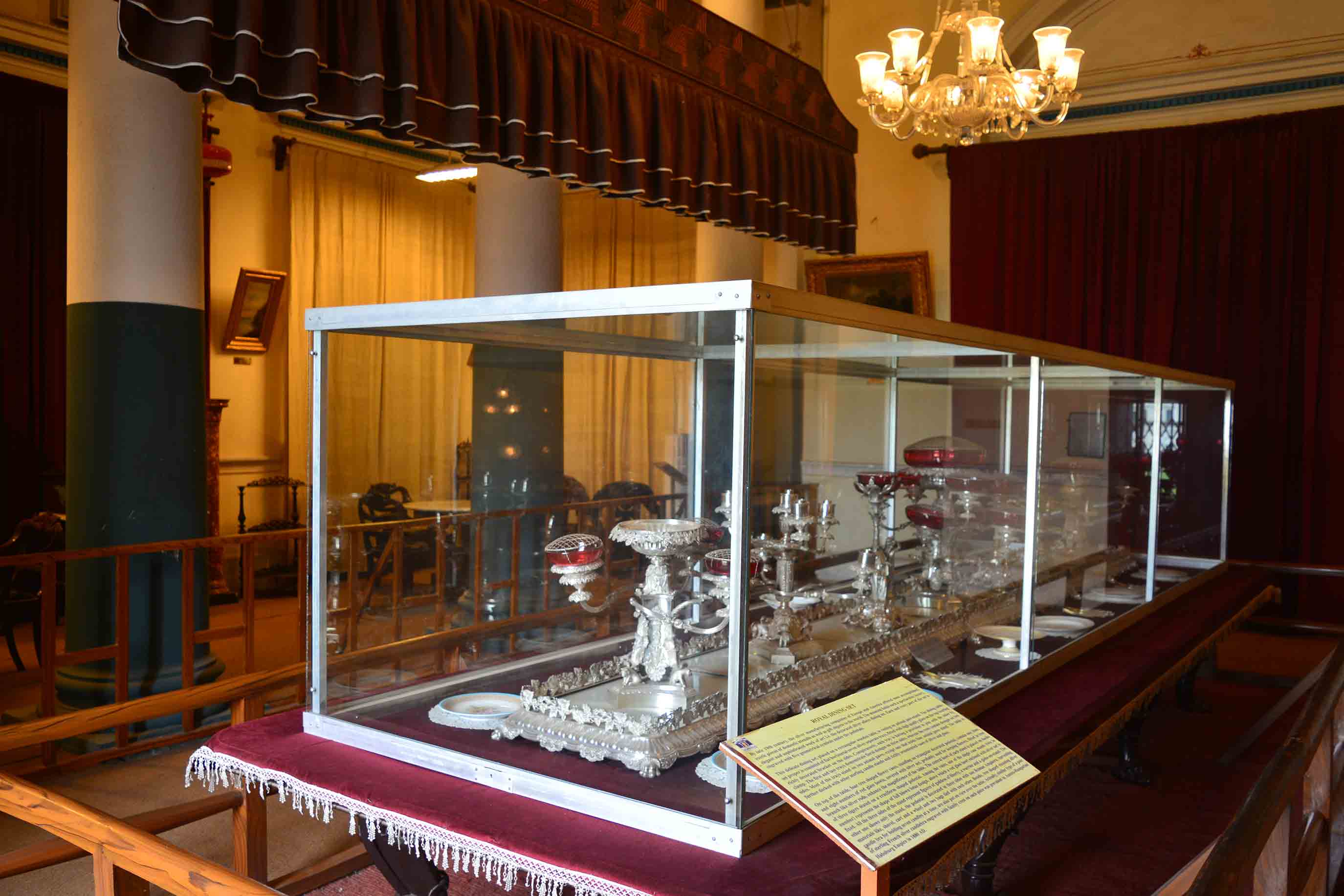 Image title
Royal dining set used by the Nawabs
Image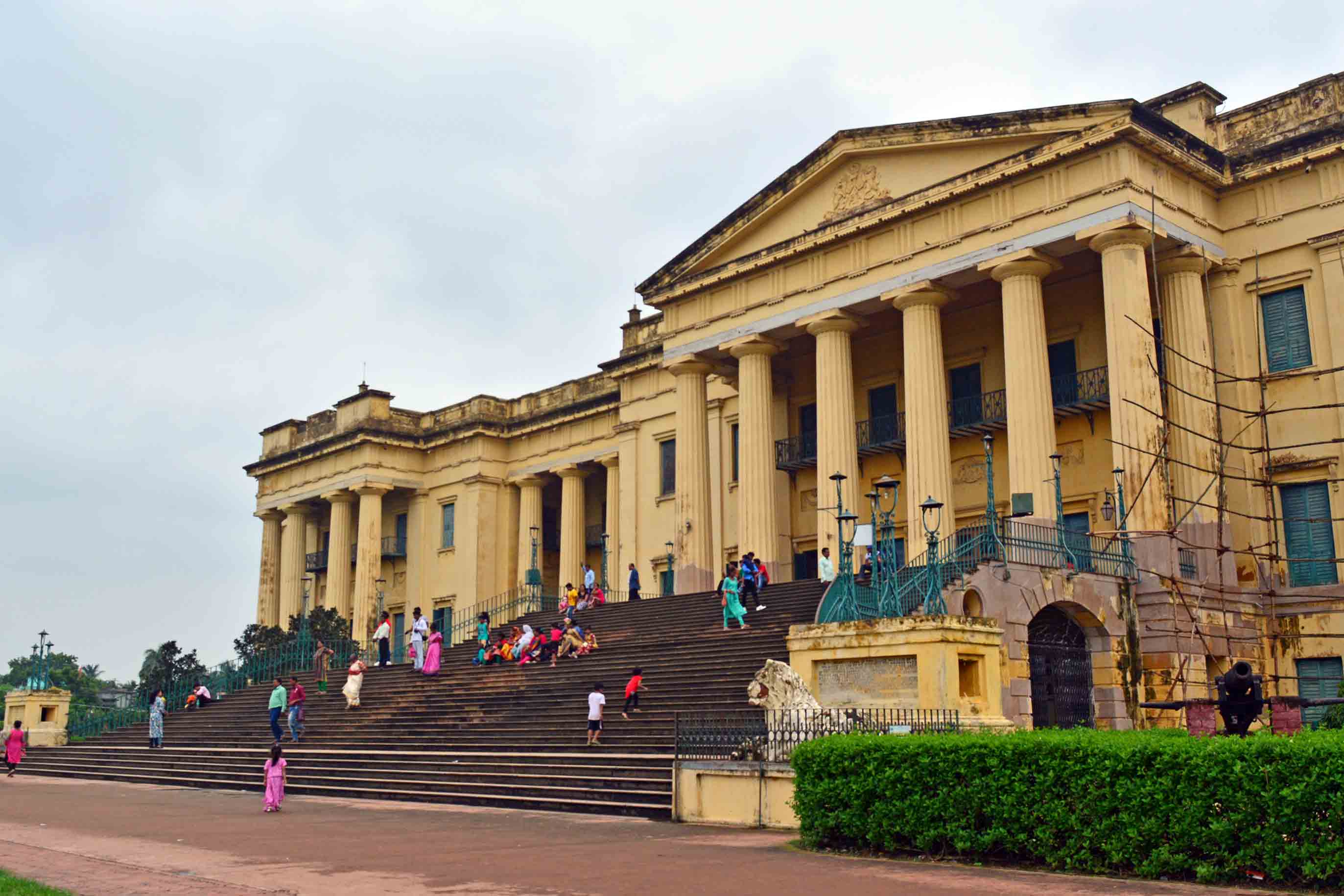 Image title
Entrance to the Hazarduari palace
Image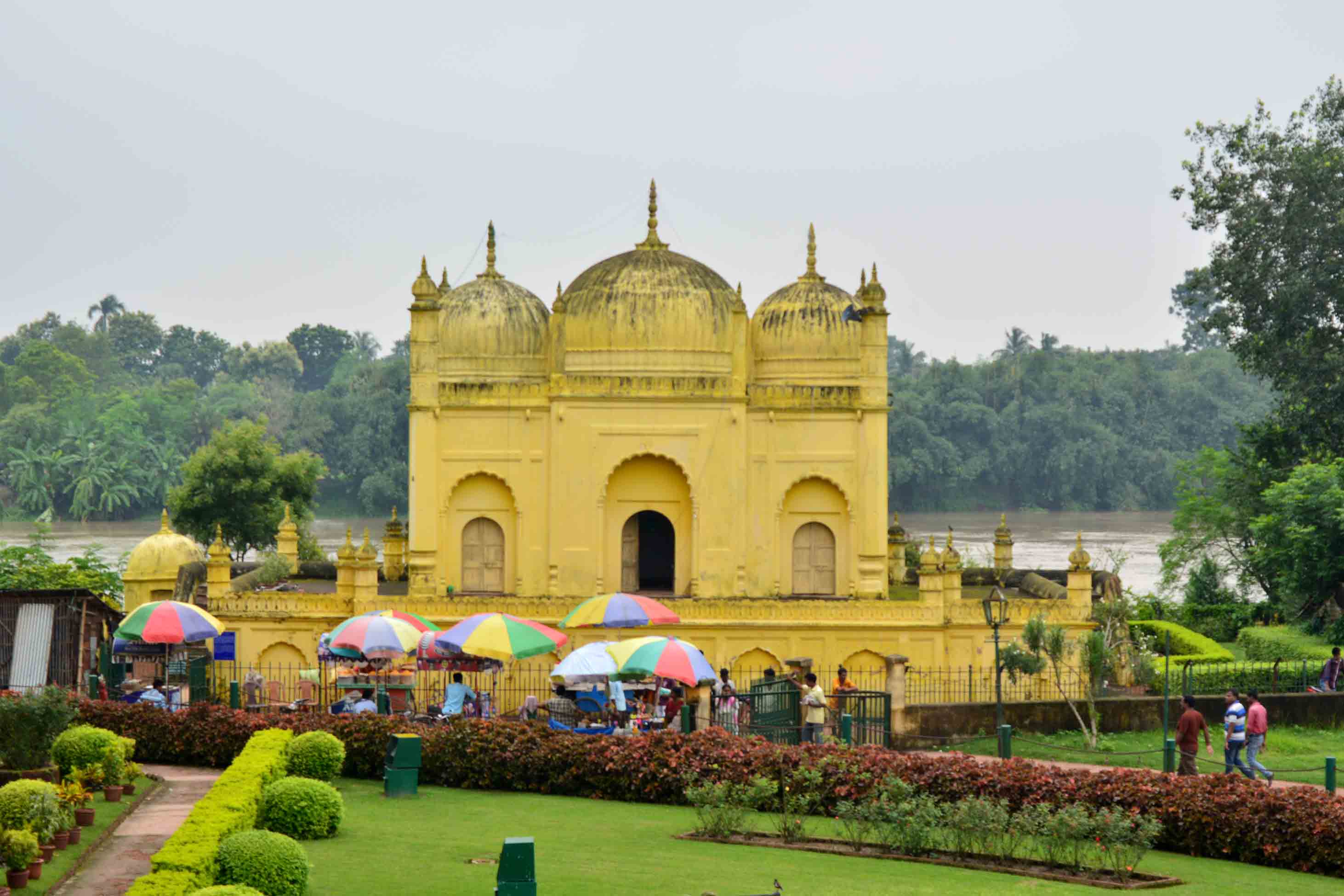 Image title
Yellow mosque outside the museum
Entry fee information
Indian Adult: INR 20/-
Foreign Adults: INR 100/-
Free for children under 15
Opening Days
Sunday
Monday
Tuesday
Wednesday
Thursday
Saturday