Museum Address
Prajapita Brahma Kumaris Ishwariya Vishwa Vidyalaya, Near KSRTC bus stop, Chamundi Hill
Email
chamundihill.mys@bkivv.org
Museum website
http://www.brahmakumaris.org/
When was the museum established?
1985
Briefly describe the history of the museum, its collection and donors.
Godly Museum, run by the Brahmakumaris, is situated just opposite the bus stand at Chamundi Hills. It has panels on display depicting the importance of leading a spiritually aware life and the dangers that inform modern living.  The Brahmakumaris as an organisation is primarily led by women and works towards collective peace.
Information in Braille
No
Workshops/seminars/lectures
No
Library and archives services
No
IT facilities ( Photocopying, printing, computer )
No
Conference/ Seminar hall
No
Who manages the museum?
Non-profit Organization
What is the average duration to see the museum?
less than 1 hour
Map your museum's correct location on the map given below.
12.275389219794, 76.67095541954
Is the museum currently closed?
No
Image for museum exterior/building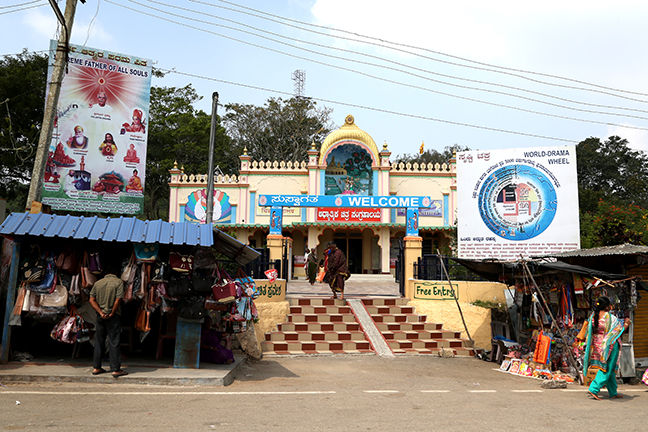 Any other service
Meditation Room
Getting there
By Bus: from city bus stand 201, 201V
Opening Days
Sunday
Monday
Tuesday
Wednesday
Thursday
Friday
Saturday
Public holidays