Museum Address
Sri Ganapati Sachchidananda Ashrama, Datta Nagar, Ooty Road
Email
mail@dattapeetham.org
Museum website
https://www.dattapeetham.org/
When was the museum established?
2006
Briefly describe the history of the museum, its collection and donors.
Vishwam Museum, situated in Mysore in Avadhoota Datta Peetham, an ashram of Sri Ganapathi Sachchidananda, houses an eclectic collection of objects. This is primarily because these objects have been donated to the ashram by the devotees of Sri Ganapathi Sachchidananda.
Objects on display include musical instruments, minerals, gemstones, crystals, carpets, paintings, and etchings to name a few.
The museum has quite an exhaustive collection of stamps dating back to 1835. Some stamps have been cast in gold and displayed here.  The impressive stamp collection probably goes back to the time of Sri Ganapathi Sachchidananda who worked in the post office in Metagalli, Mysore.
Information in Braille
No
Workshops/seminars/lectures
No
Library and archives services
No
IT facilities ( Photocopying, printing, computer )
No
Conference/ Seminar hall
No
Who manages the museum?
Religious Organization
What is the average duration to see the museum?
1-2 hours
Map your museum's correct location on the map given below.
12.283901718731, 76.658155918121
Is the museum currently closed?
No
Image for museum exterior/building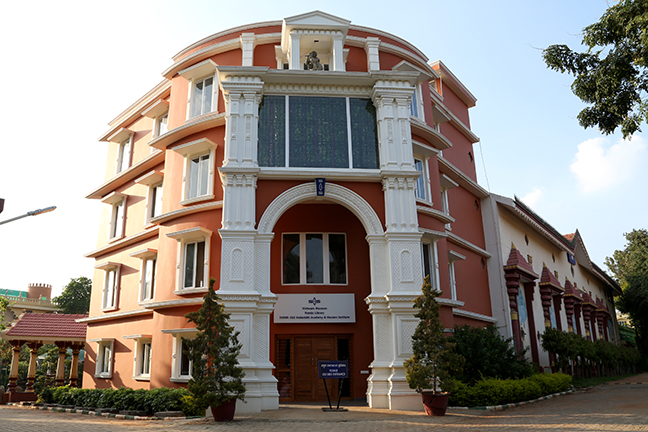 Entry fee information
₹20
Getting there
By Bus: from Mysore Palace 401A, 205M
Opening Days
Sunday
Monday
Tuesday
Wednesday
Thursday
Friday
Saturday
Other Information
Shut from 12.30 to 4 pm