Museum Address
Semi Circle Road No. 3 Opp Institute of Mgmt Studies, Banaras Hindu University, Varanasi
Email
directorbkb@gmail.com
Museum website
http://www.bhu.ac.in/kala/index_bkb.htm
When was the museum established?
1920
Briefly describe the history of the museum, its collection and donors.
Bharat Kala Bhawan was initially established in the year 1920 at Godaulia as Bharat Kala Parishad. It was named as Bharat Kala Bhawan when it was shifted to Kashi Nagari Pracharini Sabha in 1929. In 1950, the museum became a part of Banaras Hindu University and in 1962, the building of Bharat Kala Bhawan was inaugurated by Jawaharlal Nehru.
This art and archaeological museum has more than one lakh objects. It consists of prehistoric Harappan materials, sculptures, miniature paintings, coins, terracotta, seal, potteries, archival documents, literary works, arms, jewellery, textiles, copper plates, and toys depicting festivals or daily life. The museum is on two floors with a temporary exhibition space at the entrance. On the ground floor, there is the Sculpture gallery, Nidhi Gallery, Fred Pinn (Doner) gallery, Indian Miniature paintings, the Nicholas Poerich Gallery (a Himalayan painter) and the Malviya gallery (personal belonging of BHU founder). On the first floor, there are prehistoric tools and a terracotta gallery, a coin gallery, a manuscribed gallery, decorative art, Banaras gallery (city at a glance), Alice Boner (donor) gallery and M.K. Gupta (donor) gallery.
Some rare collections in this museum are the Toilet Bearer, 2nd Century A.D., Kushan Period; Bal Kartike, 5th Century, Gupta Period; Ram-Siya silver coin from Akbar's reign; Jahangir inscribed wine cup; Ferman of Aurangzeb and many more. Apart from these, the collections of donors have some interesting artefacts, such as the wooden elephant in M.K. Gupta gallery; and the artworks of Alice Boner. The Bharat Kala Bhawan has a research library with a separate entry, seminar hall, and a museum shop. Locker and parking facilities are available as well.
Information in Braille
No
Workshops/seminars/lectures
Yes
Library and archives services
Yes
IT facilities ( Photocopying, printing, computer )
No
Conference/ Seminar hall
Yes
Who manages the museum?
Others
Others:
UGC: University Grant Commission
Person-in-charge of the museum
Director
Additional information ( if any)
Guide Book (available at the store of the museum)
What is the average duration to see the museum?
3-4 hours
Map your museum's correct location on the map given below.
Is the museum currently closed?
No
Image for museum exterior/building
Gallery Images
Image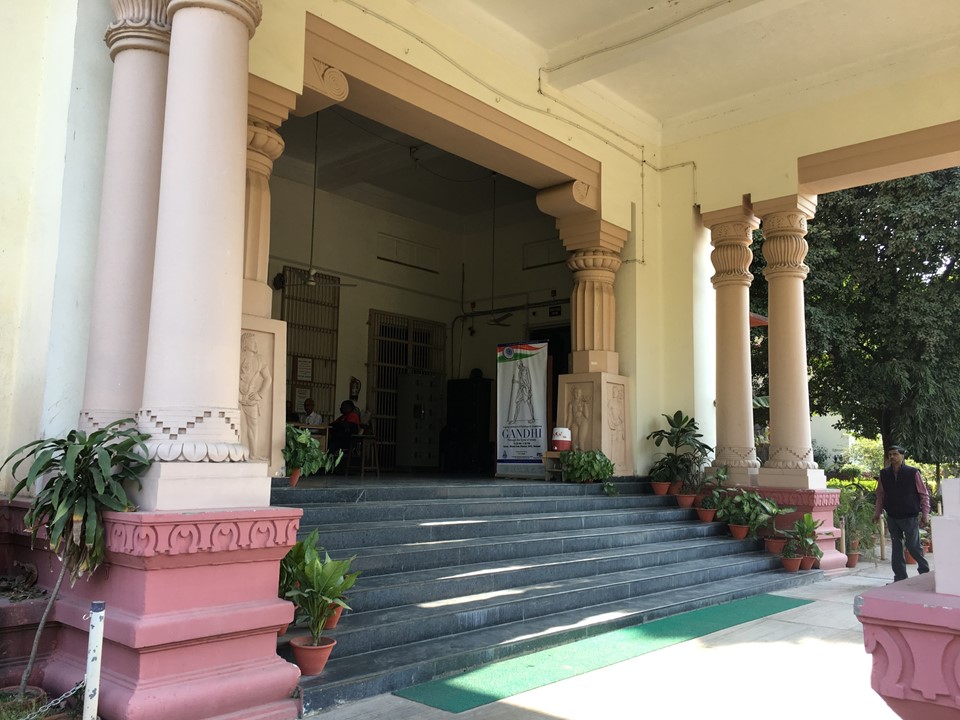 Image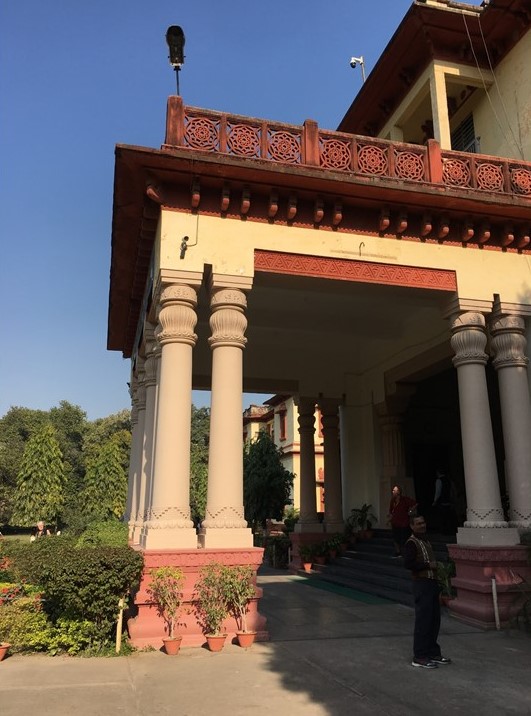 Image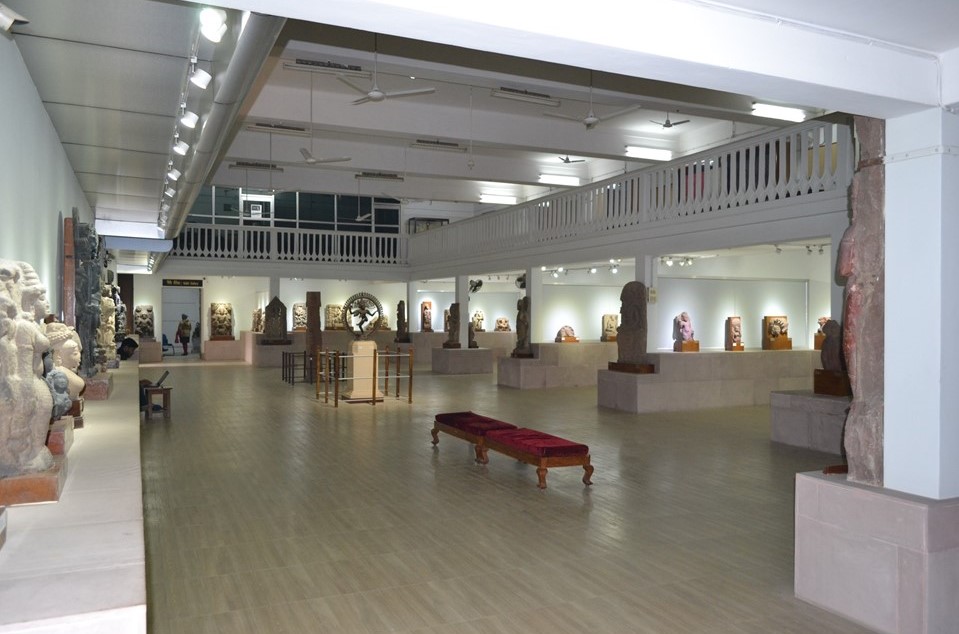 Image title
Sculpture gallery
Image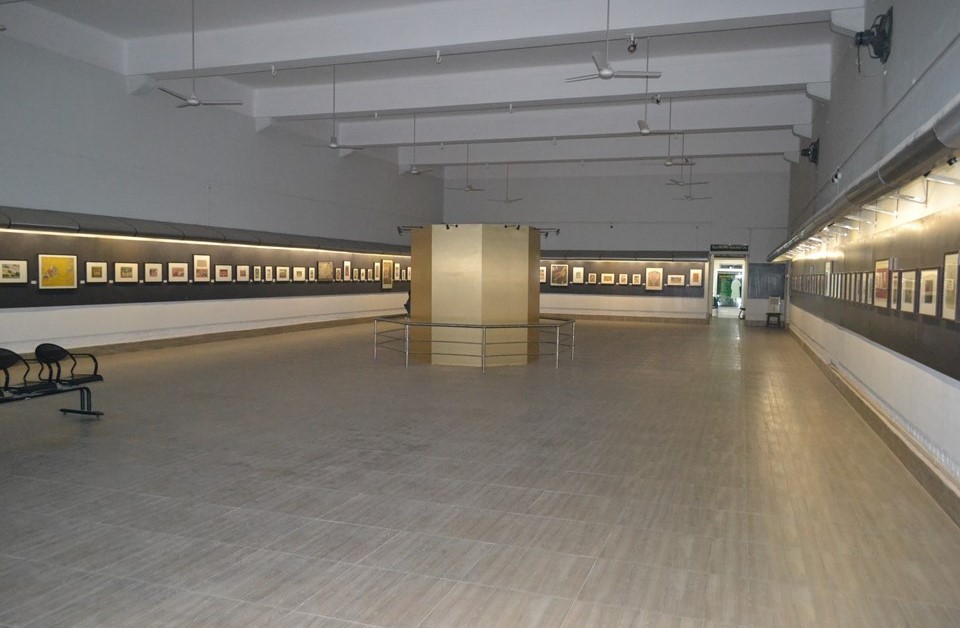 Image title
Indian miniature paintings
Image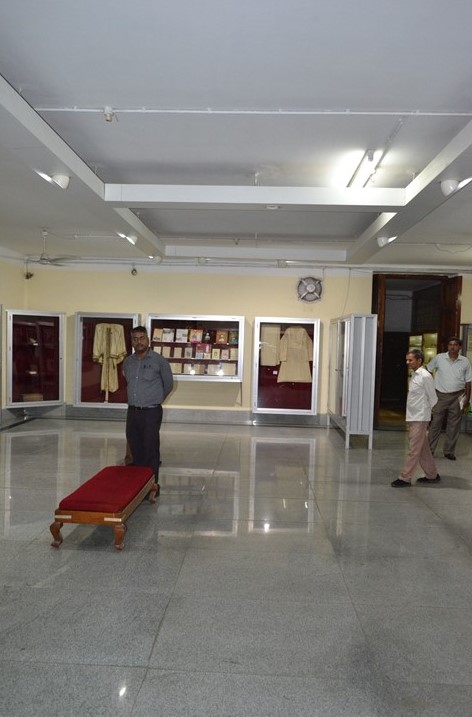 Image title
Textile gallery
Image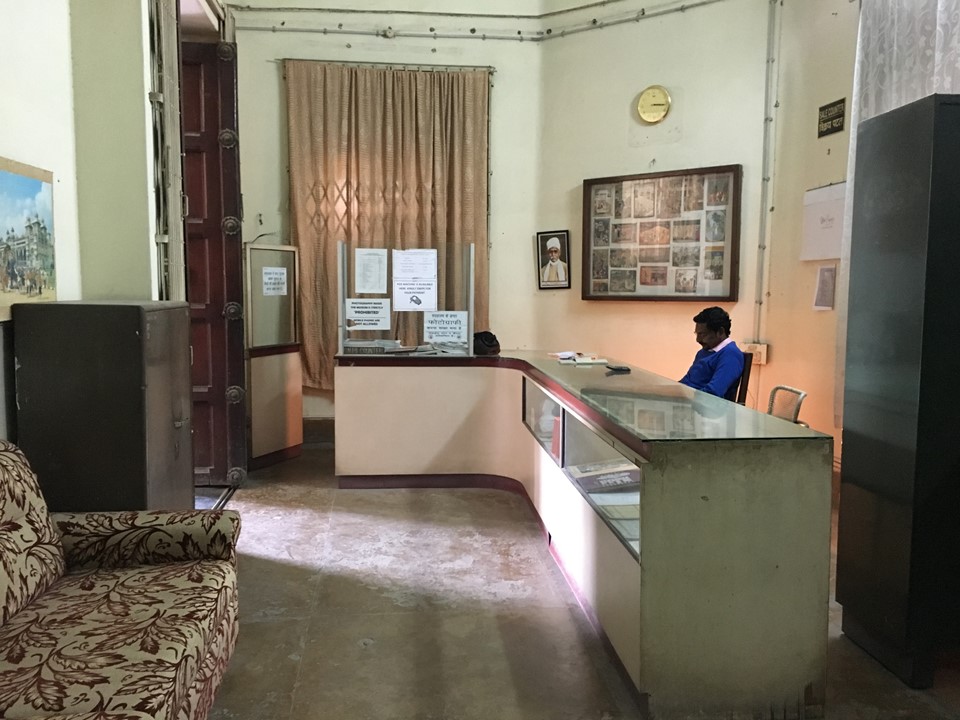 Entry fee information
Indian ticket: Rs.20
Foreigner ticket: Rs.250

Opening Days
Monday
Tuesday
Wednesday
Thursday
Friday
Saturday
Other Information
Lunch Break (1:30-2:00pm) only two galleries are closed during this interval– Nidhi Gallery and Coin Gallery.