Museum Address
Ramnagar Fort Museum, Mirzapur - Varanasi Road, Purana, Ramnagar, Uttar Pradesh 221008, India
Are there any docents or guides who visitors can directly call to book for a guided tour?
No
When was the museum established?
1964
Briefly describe the history of the museum, its collection and donors.
The Maharaja Banaras Vidya Mandir Trust Museum, popularly known as Ramnagar Fort Museum, is located in Ramnagar Fort in Varanasi. It was established by Maharaja Kashi Naresh Vibhuti Narain Singh in 1964. The museum is a part of the Ramnagar Fort, which was built in 1750.  The museum is divided into five galleries starting from the collection of vintage cars and palanquins, followed by the textile gallery, armoury (with swords, old guns, and many guns are imported), personal decorative items and the old photographs respectively. The fourth gallery has an astronomical clock built in 1872 by B. Mulchand. The clock shows the time, day, year, month, week and other astronomical readings.
After a visit to the museum, a passage leads towards the edge of the river where the Vyas temple can be visited. This area of the fort looks especially beautiful during the sunset.
Information in Braille
No
Workshops/seminars/lectures
No
Library and archives services
No
IT facilities ( Photocopying, printing, computer )
No
Conference/ Seminar hall
No
Who manages the museum?
Private Organization
Person-in-charge of the museum
Owner
First Name
Maharaja Dr. Anand Narain
Additional information ( if any)
The museum is closed only on Dussehra and Muharram
What is the average duration to see the museum?
3-4 hours
Map your museum's correct location on the map given below.
Is the museum currently closed?
No
Image for museum exterior/building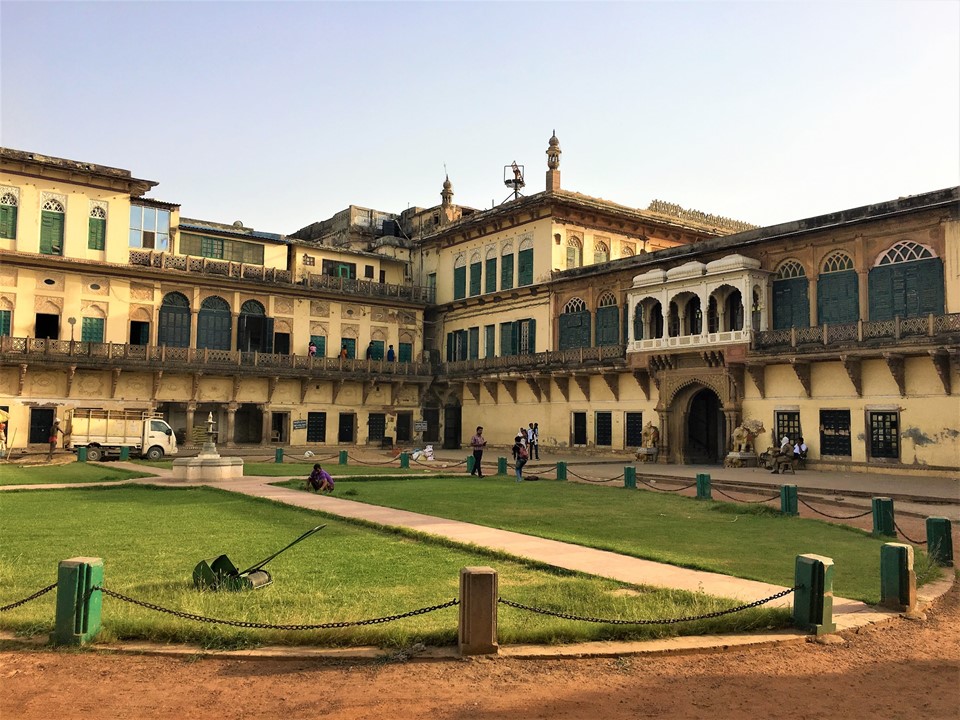 Gallery Images
Image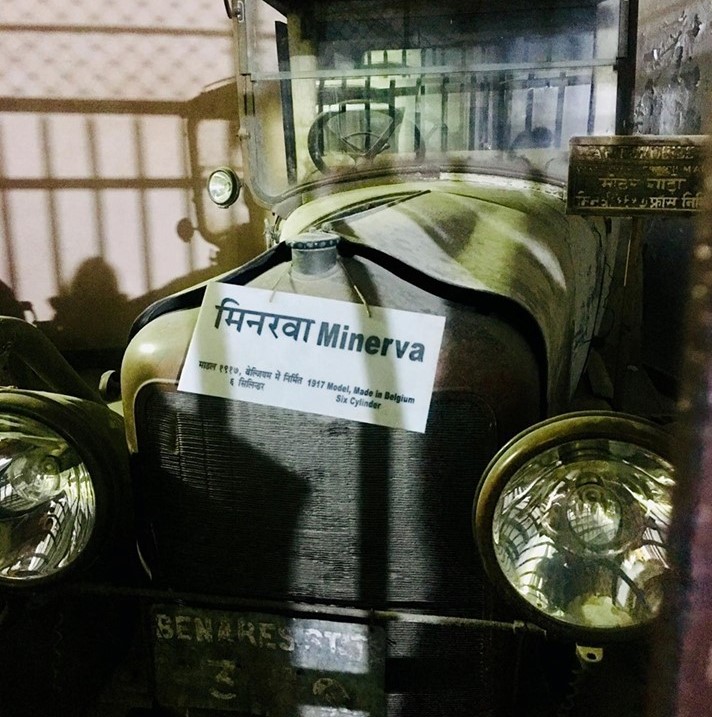 Image title
Vintage Car collection
Image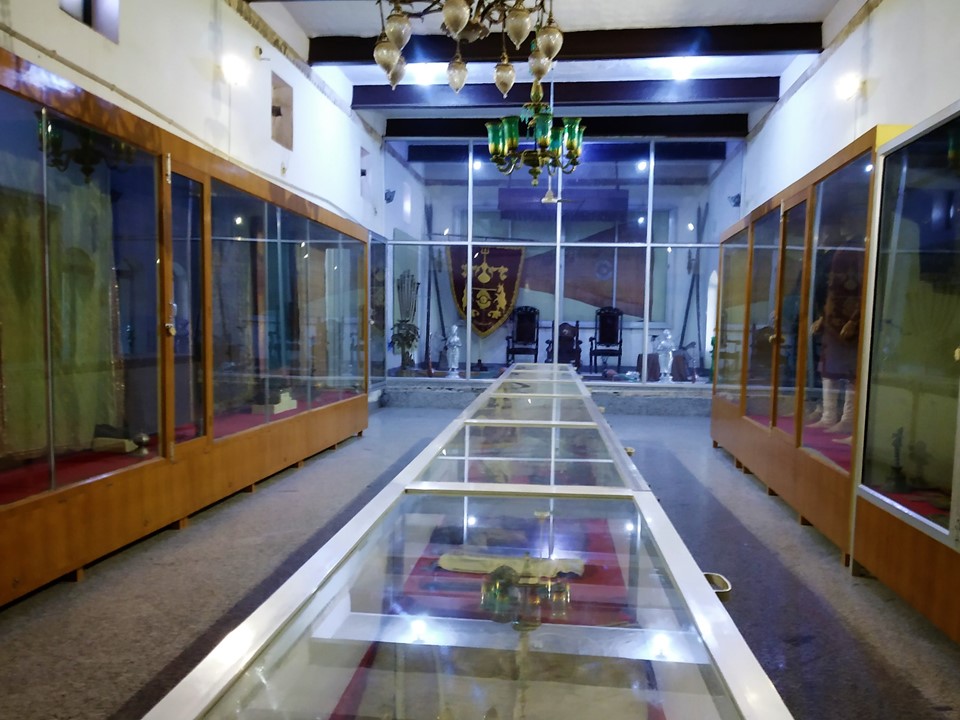 Image title
Textile Gallery
Image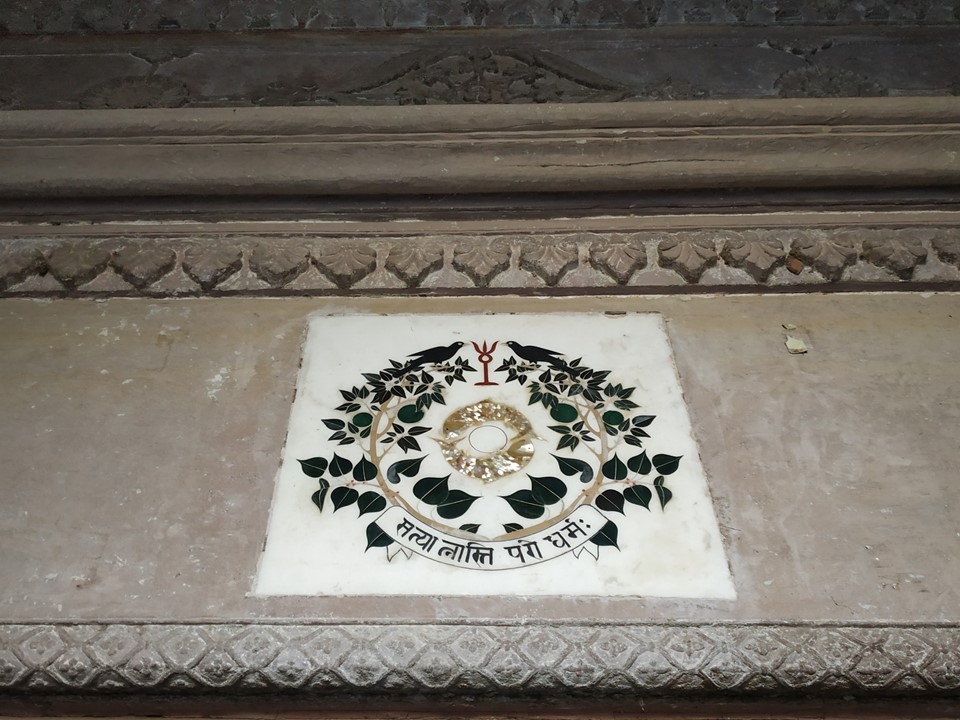 Image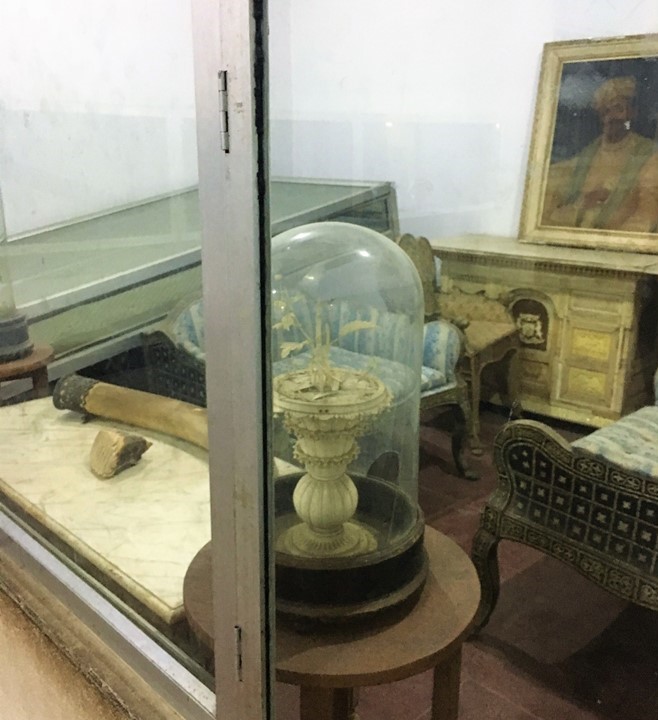 Image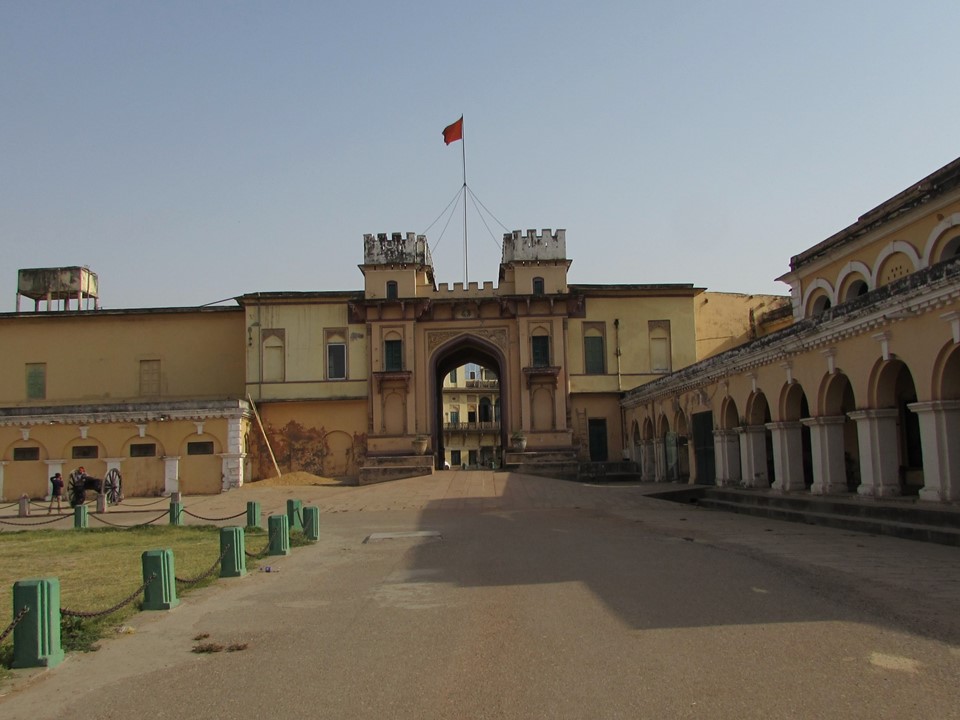 Entry fee information
Indian: Rs 50
Children (5-12years): Rs 20
Students: Rs. 20

Foreigner: Rs. 200
Children (5-12years): Rs. 100
Getting there
Ramnagar Fort
Opening Days
Sunday
Monday
Tuesday
Wednesday
Thursday
Friday
Saturday
Public holidays