Museum Address
Panchawati, Chetak Circle
Museum website
1. https://www.lokkalamandal.com/
When was the museum established?
1952
Briefly describe the history of the museum, its collection and donors.
Bharatiya Lok Kala Mandal was founded in 1952 by Devi Lal Samar, a Padam Shri awardee in the field of dance and music. The institution has been working to sustain storytelling performance art traditions of song, dance, and puppetry by documenting and promoting folk and tribal art forms. The tangible articles associated with these art forms are displayed in a museum attached to the Lok Kala centre. 
Bharatiya Lok Kala museum showcases a wide variety of traditional artefacts, jewellery, ornaments, costumes, folk musical instruments, masks, miniature paintings, and icons of local deities. Items of daily and ceremonial use like Mor Chopad (A type of board game), Toran (a gateway commonly of wood but sometimes of stone or a temporary arch or festoon), Hindola (A swinging cradle, bed, or seat), Khandas, Isar Gangor, Manak Thamb, Bajot, etc. have been collected from various communities of Rajasthan and displayed to acquaint visitors with the state's indigenous culture. Henna handprints, terracotta shrines, and decorations made out of cow dung from the Molela village near Nathdwara also form a part of the exhibits.
The most unique cultural exhibits of the museum are the puppets from various parts of India and abroad such as France, Germany, Russia, America, Mexico, Indonesia, and Romania, including water puppets from Vietnam. Shri Devi Lal Samar was instrumental in getting puppetry respect and recognition as Rajasthan's traditional performing art and giving it institutional support through the Lok Kala Mandal. Visitors can attend daily puppet shows and dance performances performed by traditional artists at the Govind Puppet Theatre next to the museum. Popular folk puppetry plays like Sinhasan Battisi, Ram Leela, and Rass Leela are performed with intricately handcrafted puppets and backgrounds. The centre also possesses research and documentation units that have published several journals and articles on folk art and culture in collaboration with local communities as well as academicians and researchers.
This content has been created as part of a project partnered with Royal Rajasthan Foundation, the social impact arm of Rajasthan Royals, to document the cultural heritage of the state of Rajasthan.  
Workshops/seminars/lectures
Yes
Library and archives services
Yes
Who manages the museum?
Private Organization
Additional information ( if any)
The Puppet show and Folk Dance performance happen in two slots during the day, 12pm to 1pm and 6pm to 7pm. The tickets for these have to be purchased separately and cost Rs 120 for Indians, Rs. 60 for students and Rs. 180 for foreigners.
What is the average duration to see the museum?
1-2 hours
Is the museum currently closed?
No
Image for museum exterior/building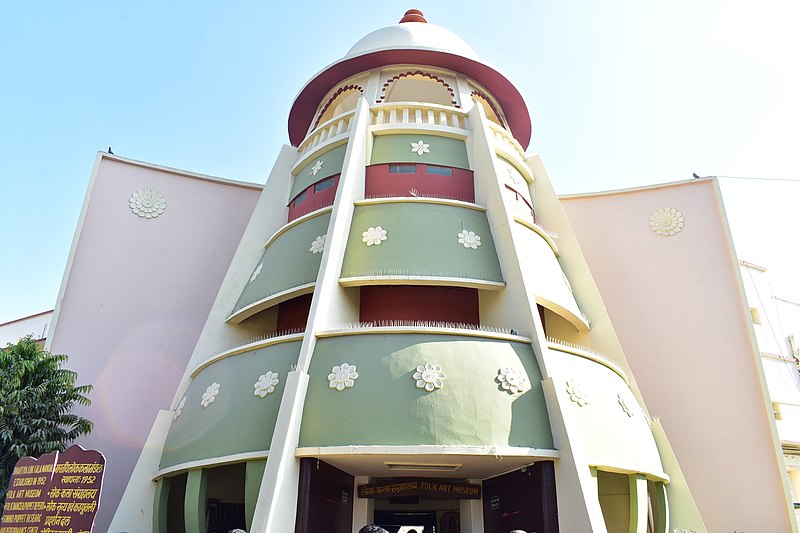 Gallery Images
Image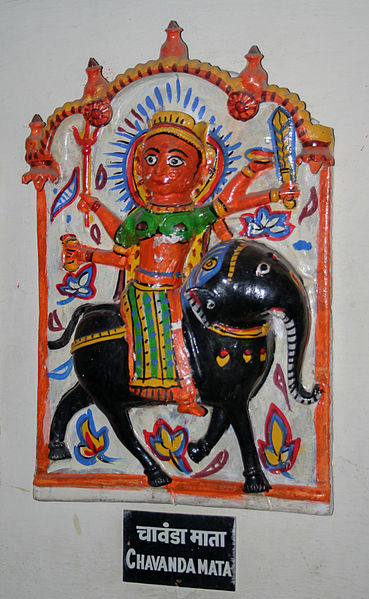 Image title
Chavanda Mata folk art l Wikimedia Commons
Image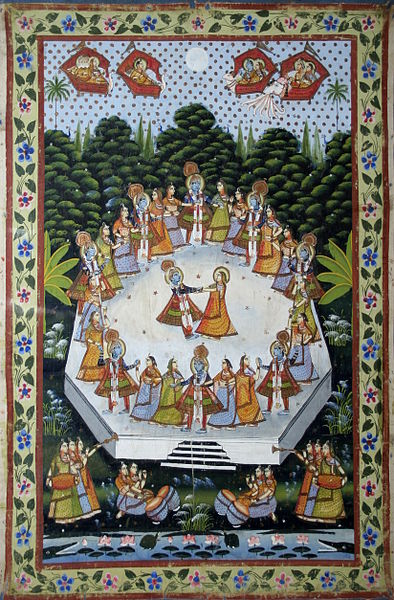 Image title
Krishna, Folk art l Wikimedia Commons
Image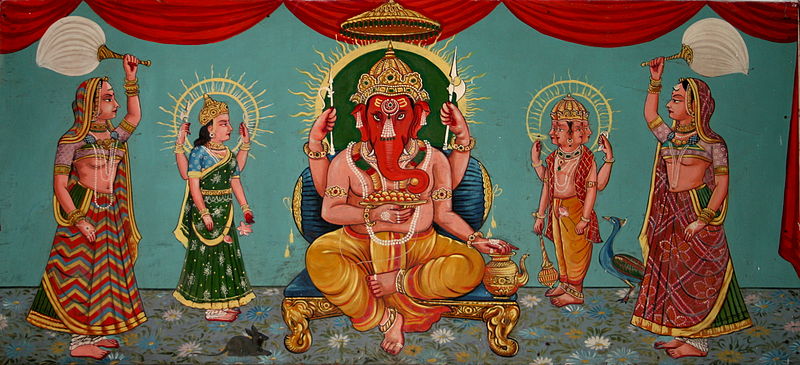 Image title
Ganesha, Folk art l Wikimedia Commons
Image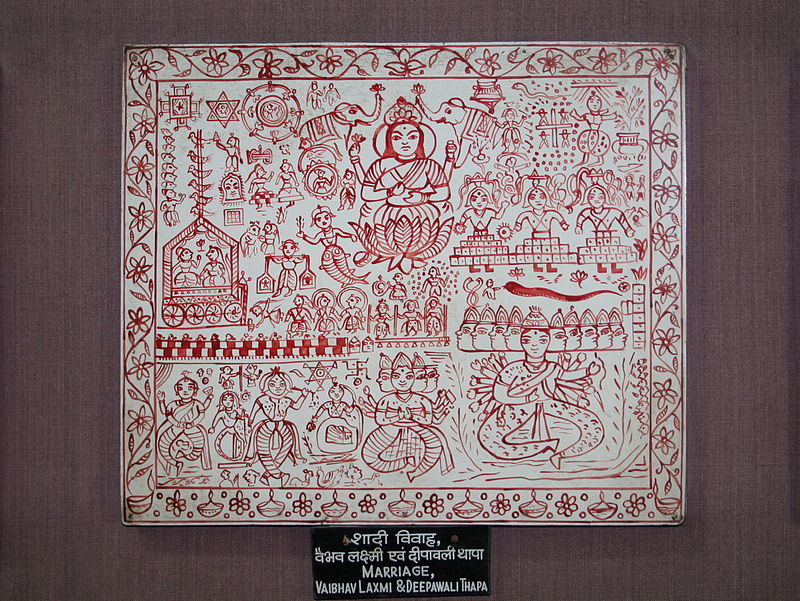 Image title
Wedding, Folk art l Wikimedia Commons
Image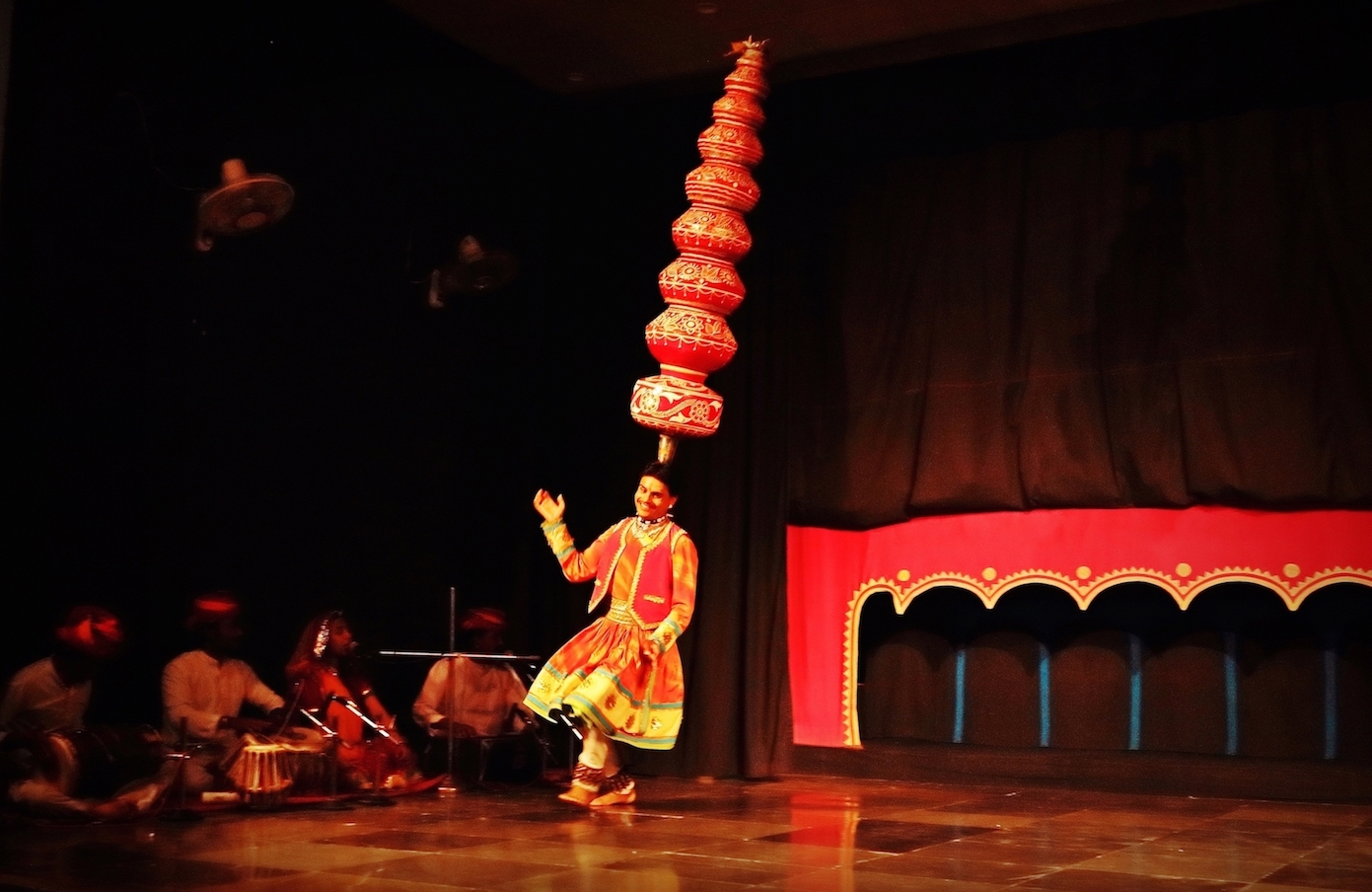 Image title
Bhavai Dance performance at Bharatiya Lok Kala Mandal l Wikimedia Commons
Image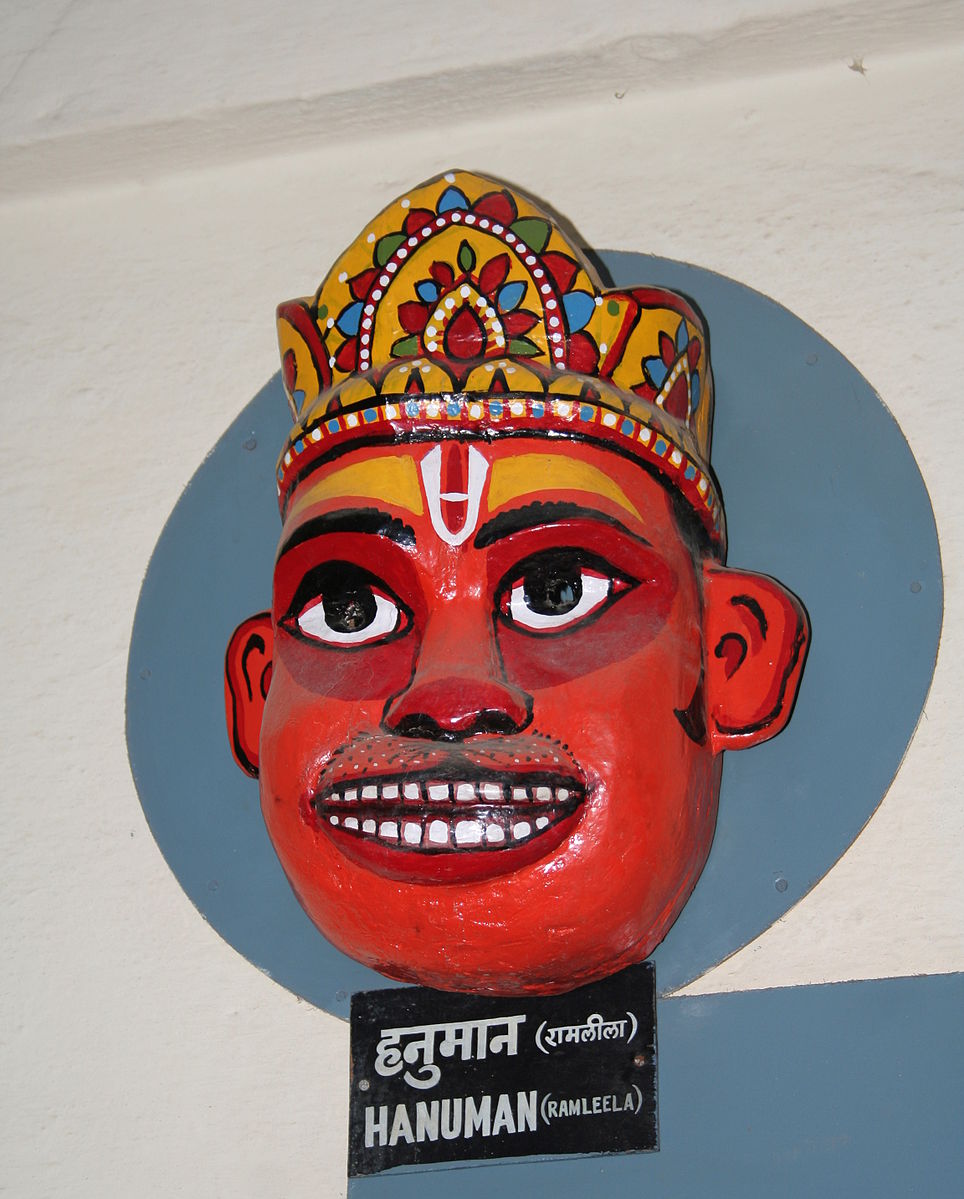 Image title
Hanuman (Ramleela) Mask l Wikimedia Commons
Image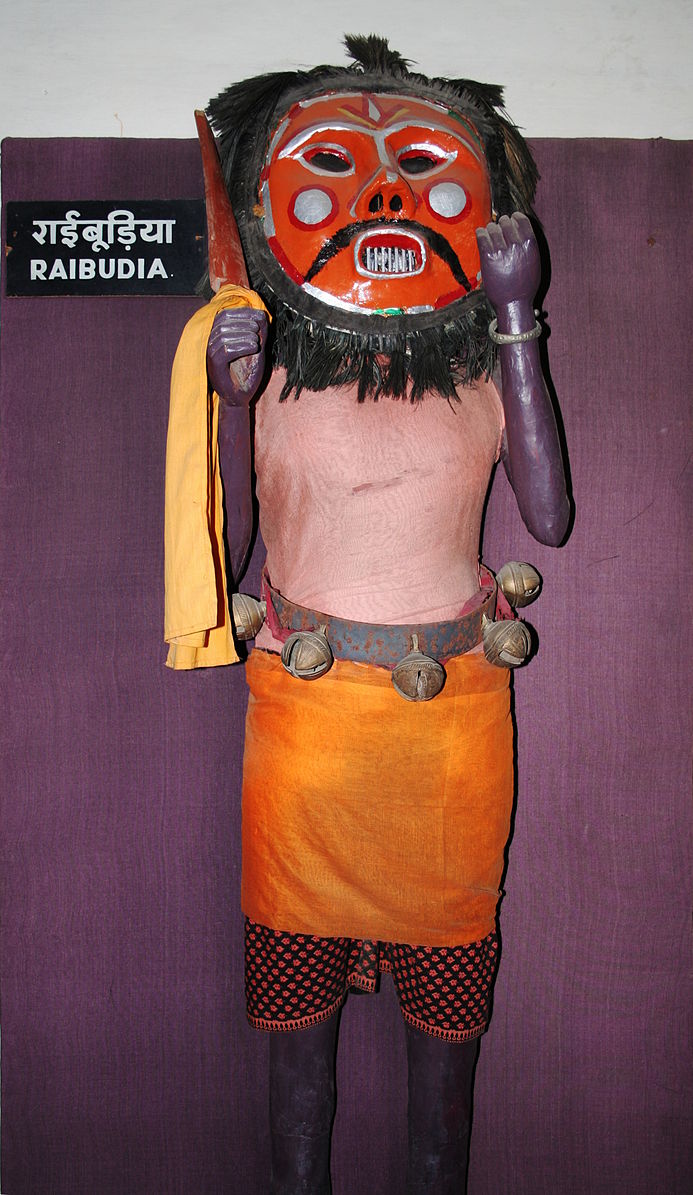 Image title
Raibudia l Wikimedia Commons
Image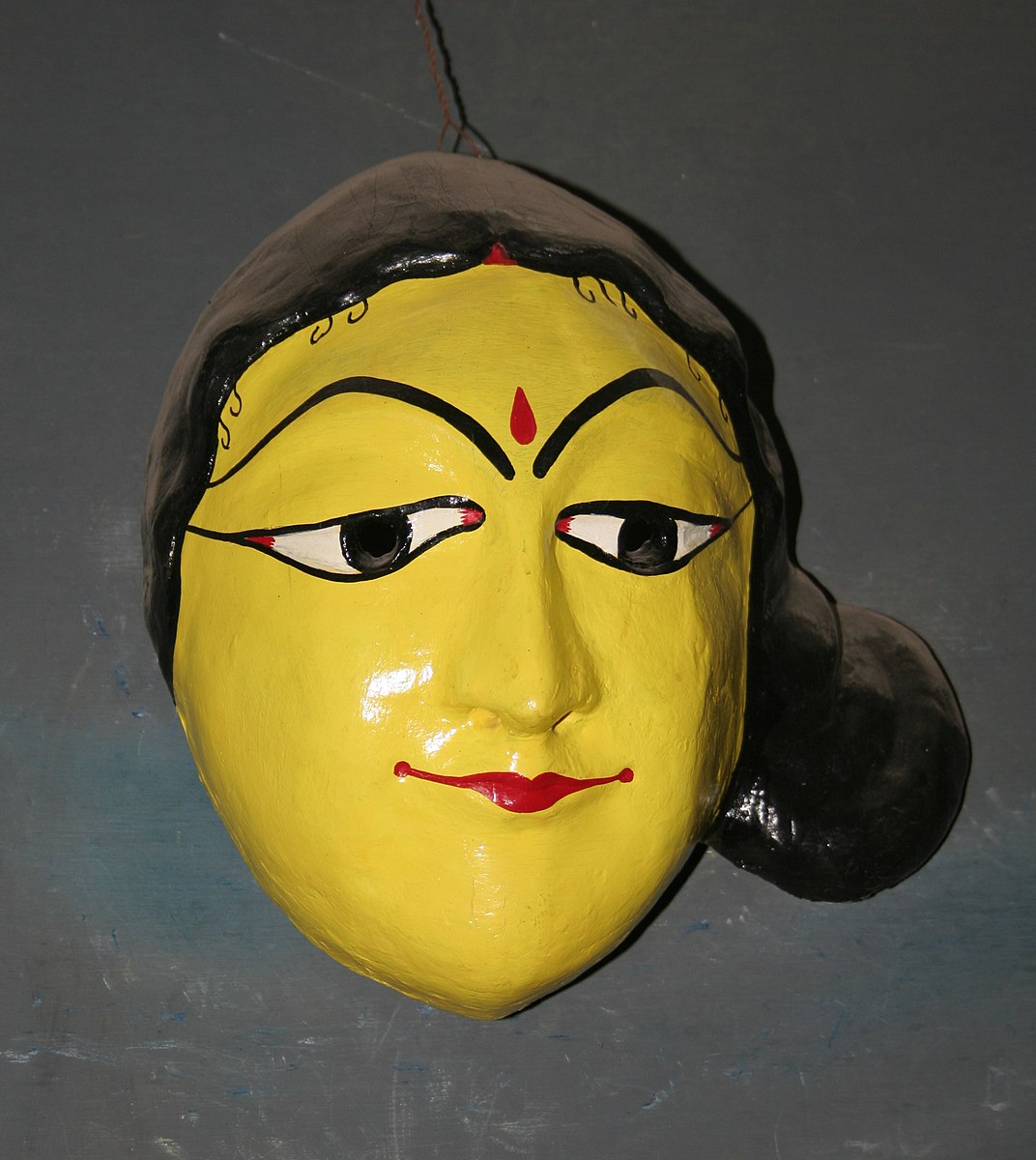 Image title
Yellow mask of a woman l Wikimedia Commons
Entry fee information
Indian citizen - Rs 60
Foreign citizen - Rs 120
Students - Rs 25

Opening Days
Sunday
Monday
Tuesday
Wednesday
Thursday
Friday
Saturday
Interesting things about the Museum
1. The Museum portrays several tribal dance forms like Terah Taal, Taal, Bhawai, the Gavari folk dance of Bhil tribes, Ram Leela, and Ras Leela, through the display of their costumes and props as well as daily live performances.
2. The Lok Kala Mandal Museum contains a sample of Namadev Ka Toran, a wooden arch supposed to represent the principal folk deity and rain god of Rajasthan called Namadev. Several villages hold celebrations around the wooden shrine during the Hindu festival of Navratri to pray for prosperity and favourable weather.
3. Bharatiya Lok Kala Center has a unit for craft production where traditional artisans produce different types of string, rod and glove puppets, Each year the centre opens its doors to give interested folks training in puppet making.

Name of Museum Surveyor
Ashi Datta