Museum Address
NMKRV College for Women,
Jayanagar 3rd Block - 560011
(Landmark - Next to Nanda Theatre)
Email
nmkrv.college@gmail.com
When was the museum established?
1974
Briefly describe the history of the museum, its collection and donors.
Shashwati Women's Museum is located within NMKRV College, Bangalore.
The museum, which is the brainchild of the late Dr C.N. Mangala, showcases arts and artefacts that showcase the life of women in India through the ages. Artefacts include tools used by women for household chores, examples of women's art, handicrafts, ornaments, and objects of infant care.
Information in Braille
No
Workshops/seminars/lectures
No
Library and archives services
No
IT facilities ( Photocopying, printing, computer )
No
Who manages the museum?
Others
Others:
Rashtreeya Shikshana Samithi Trust
Person-in-charge of the museum
Chairman
Reference Link
http://www.onebangalore.com/bangalore-attractions/museums/shashwati-womens-museum-jayanagar.html
What is the average duration to see the museum?
less than 1 hour
Map your museum's correct location on the map given below.
Is the museum currently closed?
No
Image for museum exterior/building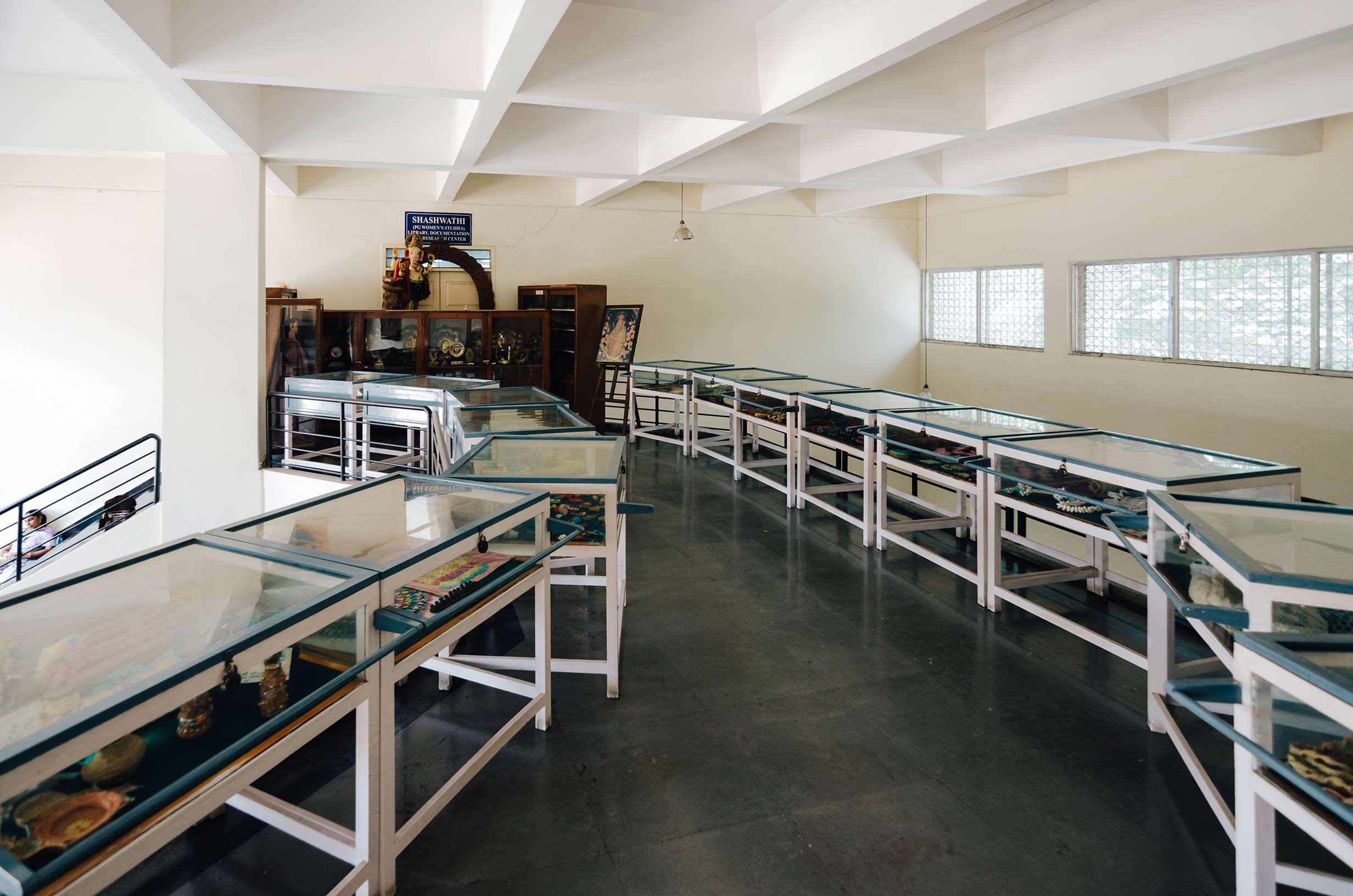 Gallery Images
Image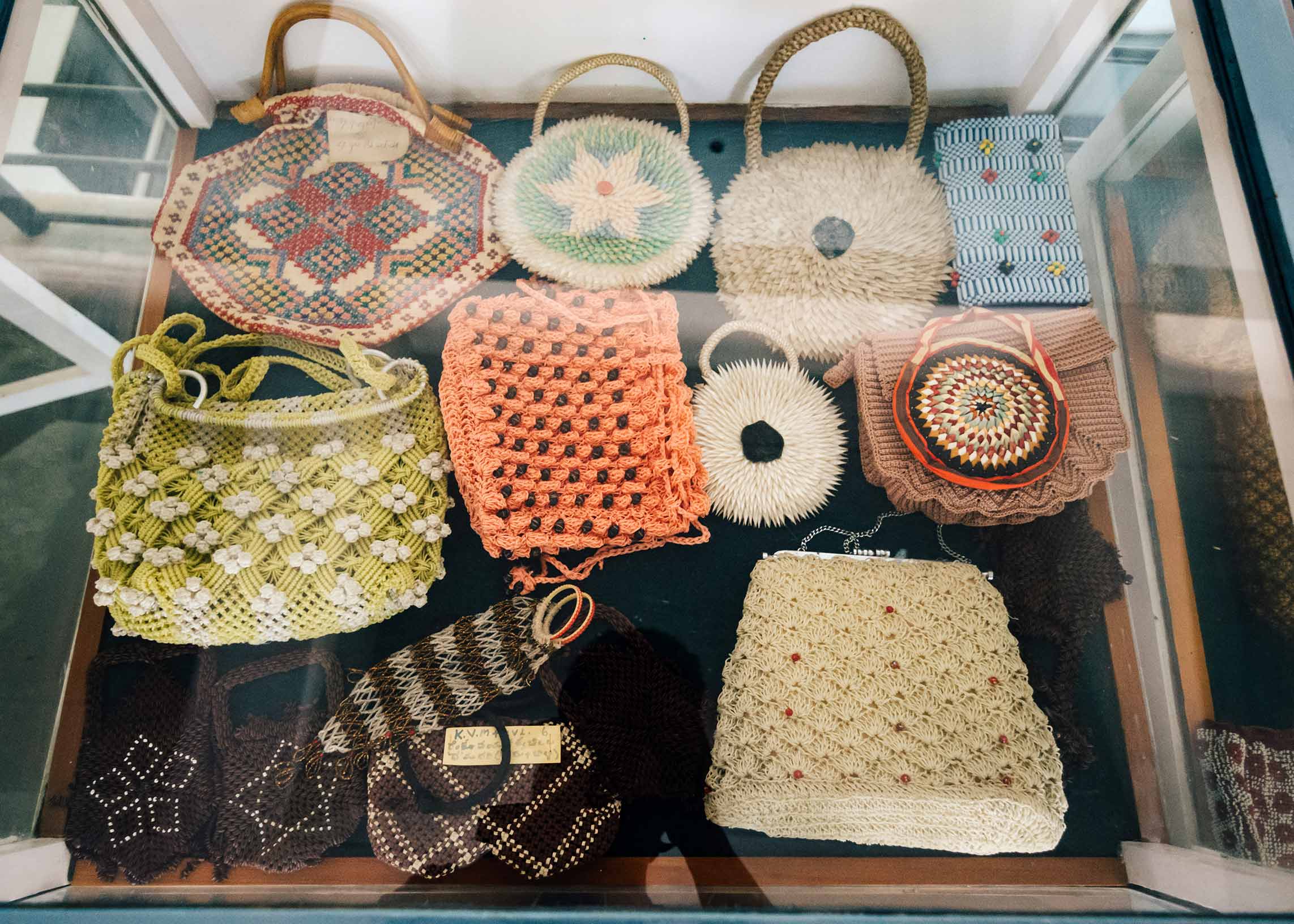 Image title
Intricate crochet purses made by women
Image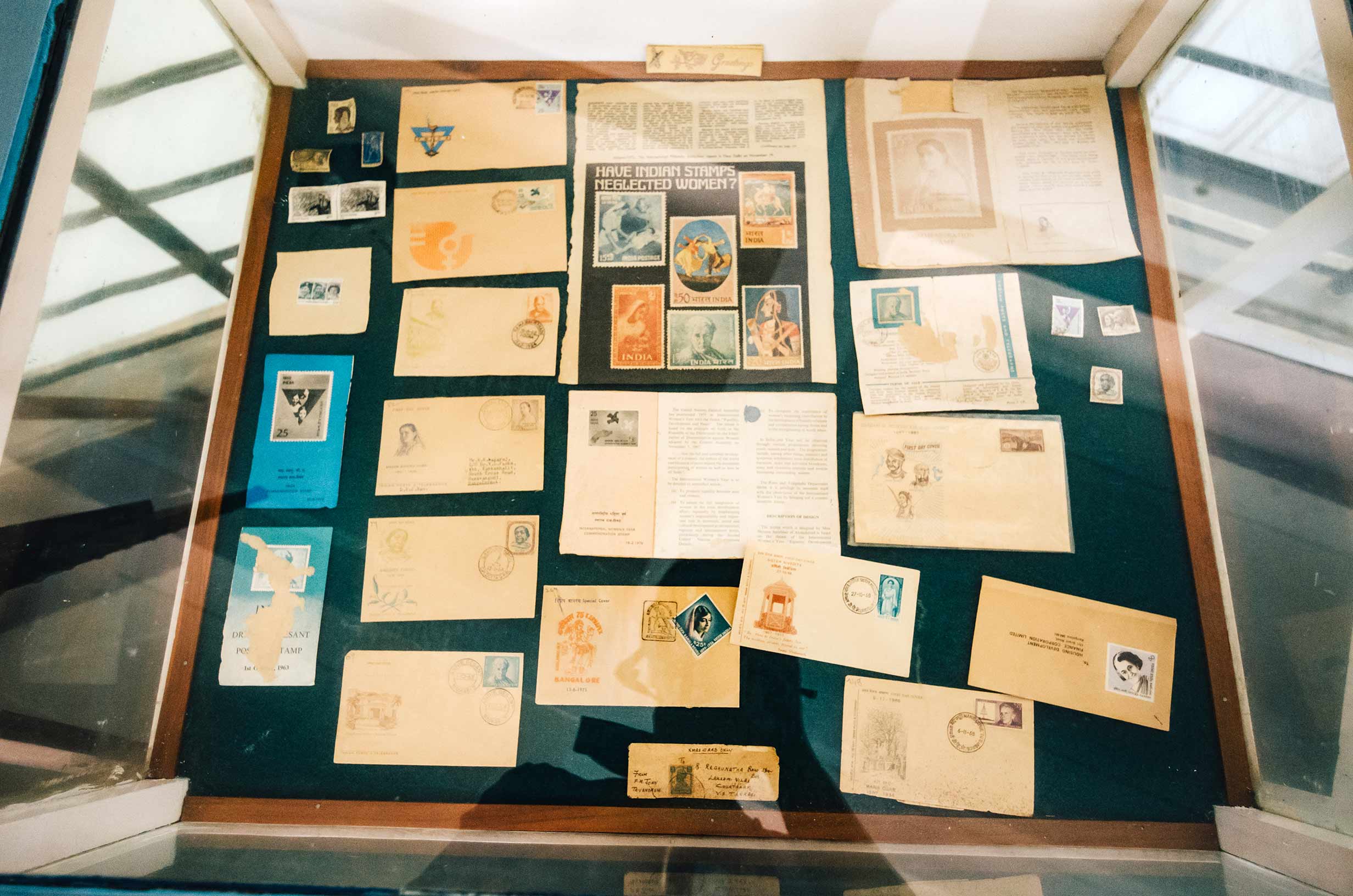 Image title
Stamp collection featuring eminent women from across the ages, including Mirabai and Indira Gandhi
Getting there
Nearest Metro station - Jayanagar metro
Nearest bus station - Jayanagar 3rd block bus station.
Opening Days
Monday
Tuesday
Wednesday
Thursday
Friday