Museum Address
Kasturba Rd, Ambedkar Veedhi, Sampangi Rama Nagar - 560001
Museum website
http://www.karnatakaarchaeology.gov.in/
When was the museum established?
1865
Briefly describe the history of the museum, its collection and donors.
Painted in bright red, the Government Museum is a treasure trove of archaeological artefacts from the Indian subcontinent. Their biggest collection is the one on Mohenjodaro, inclusive of pottery, earthenware, and other everyday objects that bring our history textbooks alive.
There are relics and figurines from Hampi, Brahmagiri, and Chandravalli housed in the corridors of the museum. An entire wing is dedicated to stone sculptures of Ganapati, Shiva, Durga, and other religious and mythical figures. In this section, the displays of Buddha from the Gandhara School of Art are an attraction sought out by many.
The second level of the museum is entirely dedicated to paintings. It has some of the best collections of miniature paintings done in the Kangra, Mughal, and Deccan styles, showing scenes from the royal courts of kings.
Information in Braille
No
Workshops/seminars/lectures
Yes
Library and archives services
No
IT facilities ( Photocopying, printing, computer )
No
Any other facilities
WiFi
Who manages the museum?
State Government
Email
directormuseum@gmail.com
Person-in-charge of the museum
Director
First Name
H N , Dr Manjula
What is the average duration to see the museum?
1-2 hours
Map your museum's correct location on the map given below.
12.97466891908, 77.596070766449
Is the museum currently closed?
No
Image for museum exterior/building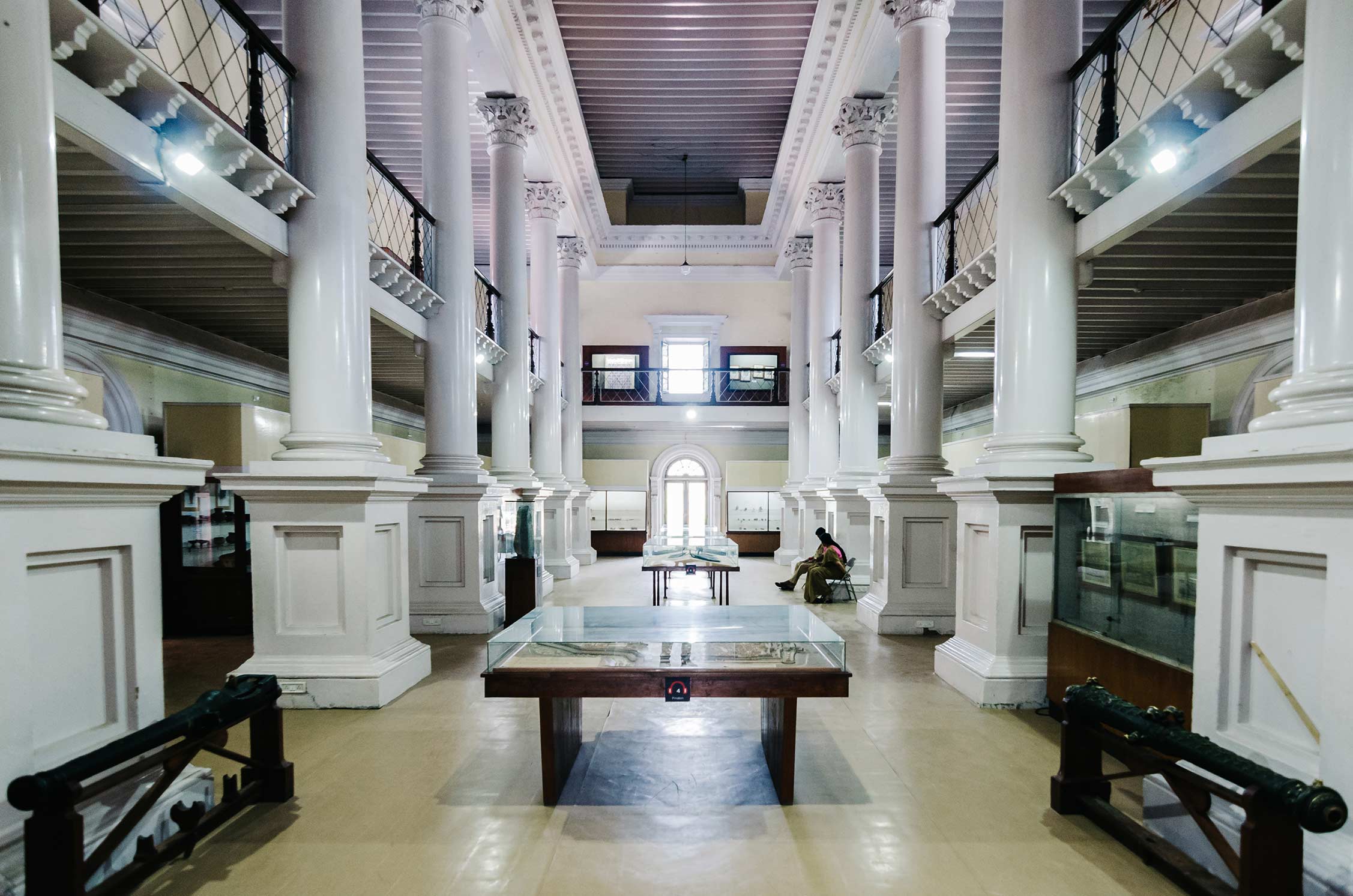 Gallery Images
Image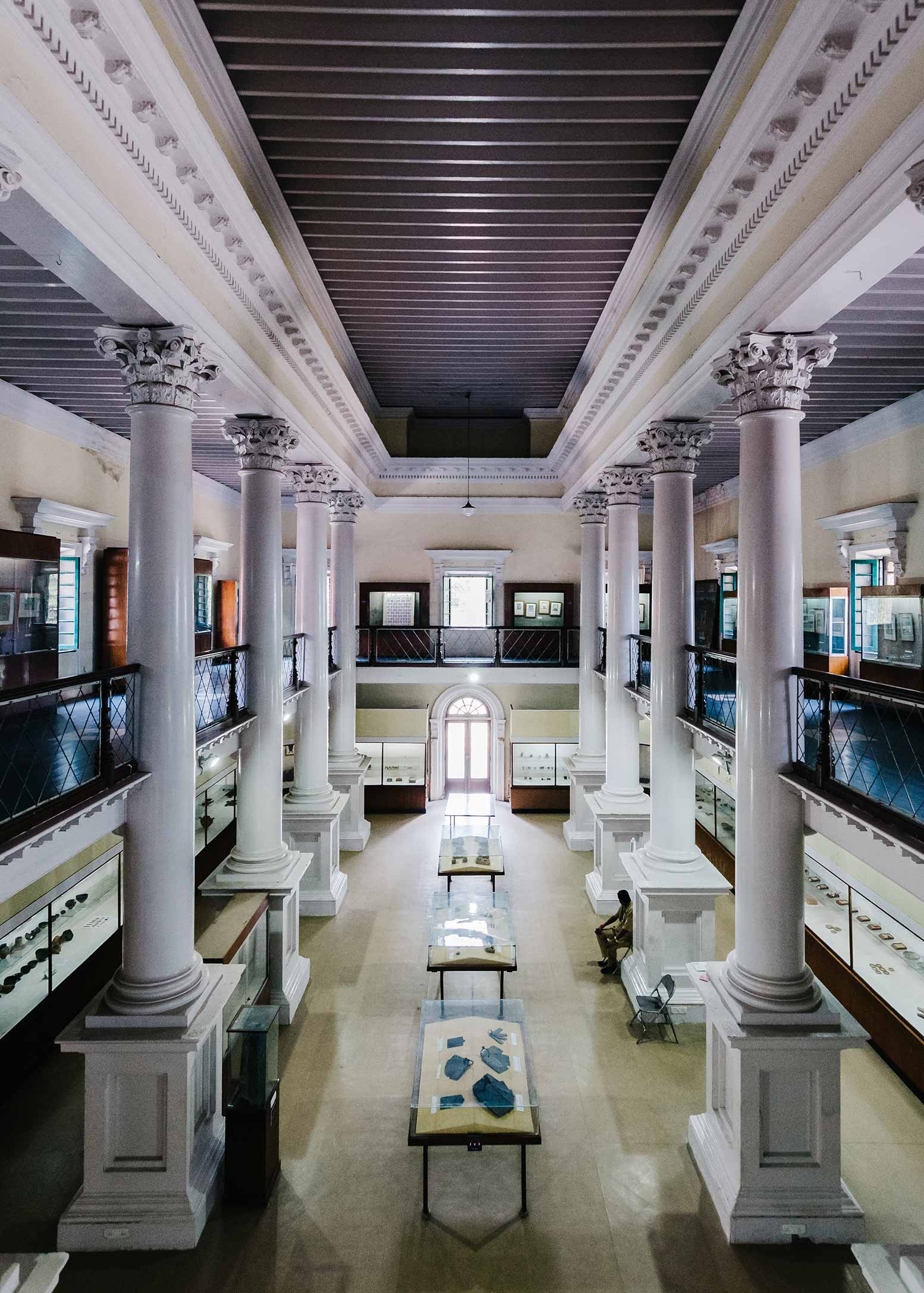 Image title
Bird's eye view of the ground floor
Image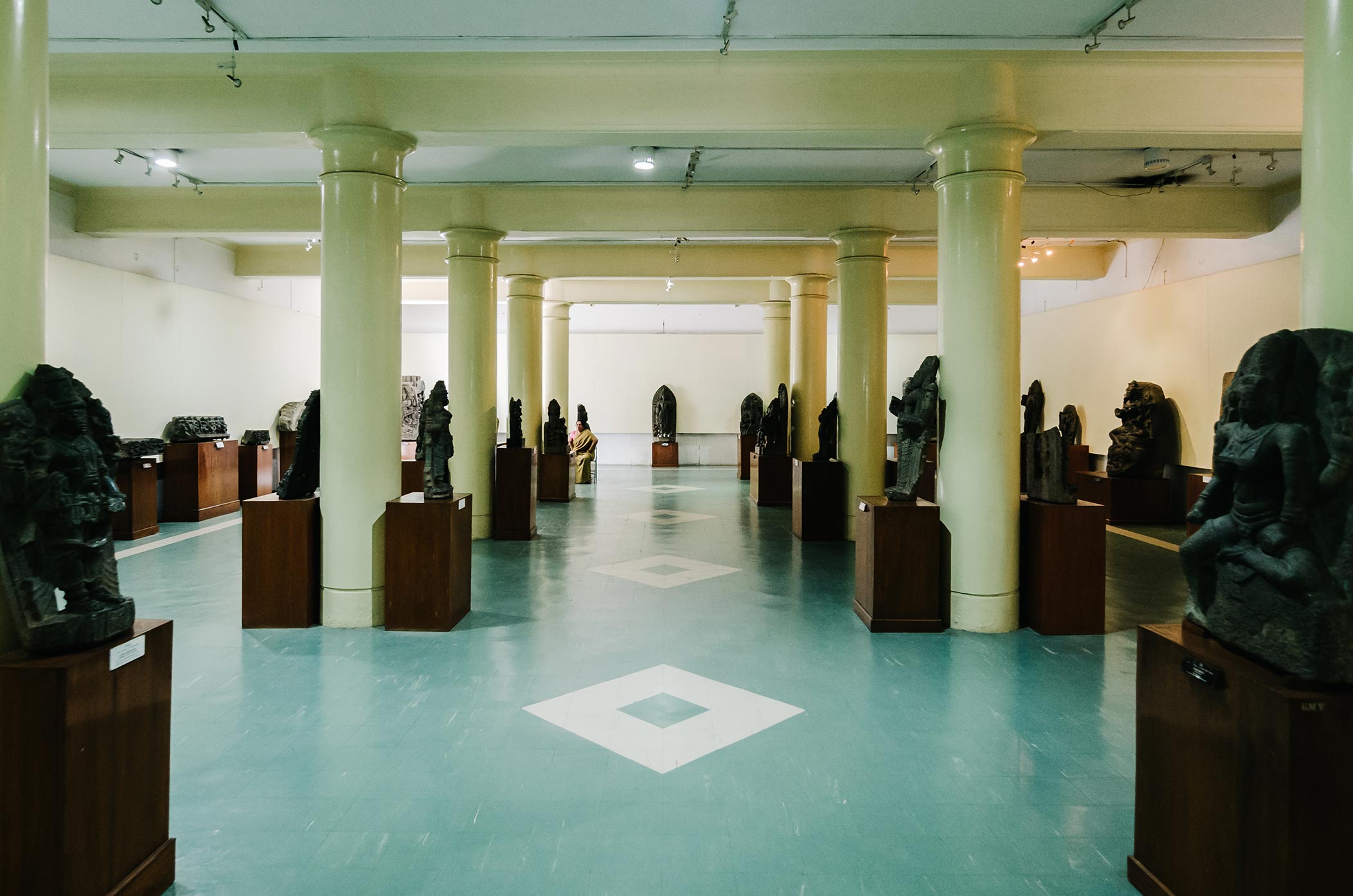 Image title
Sculpture gallery
Image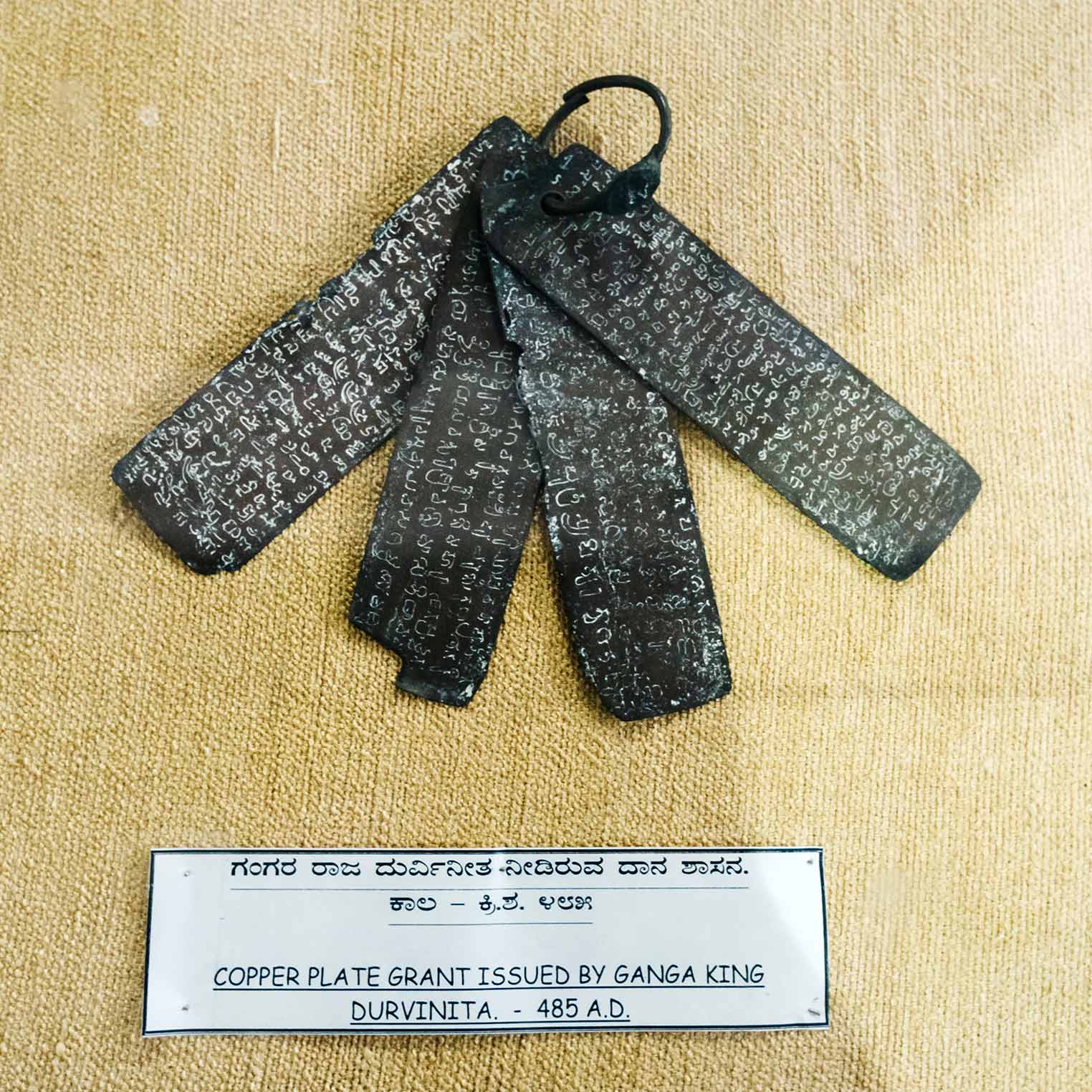 Image title
Copper plate grant issued by Ganga King Durvinita in 485 A.D.
Image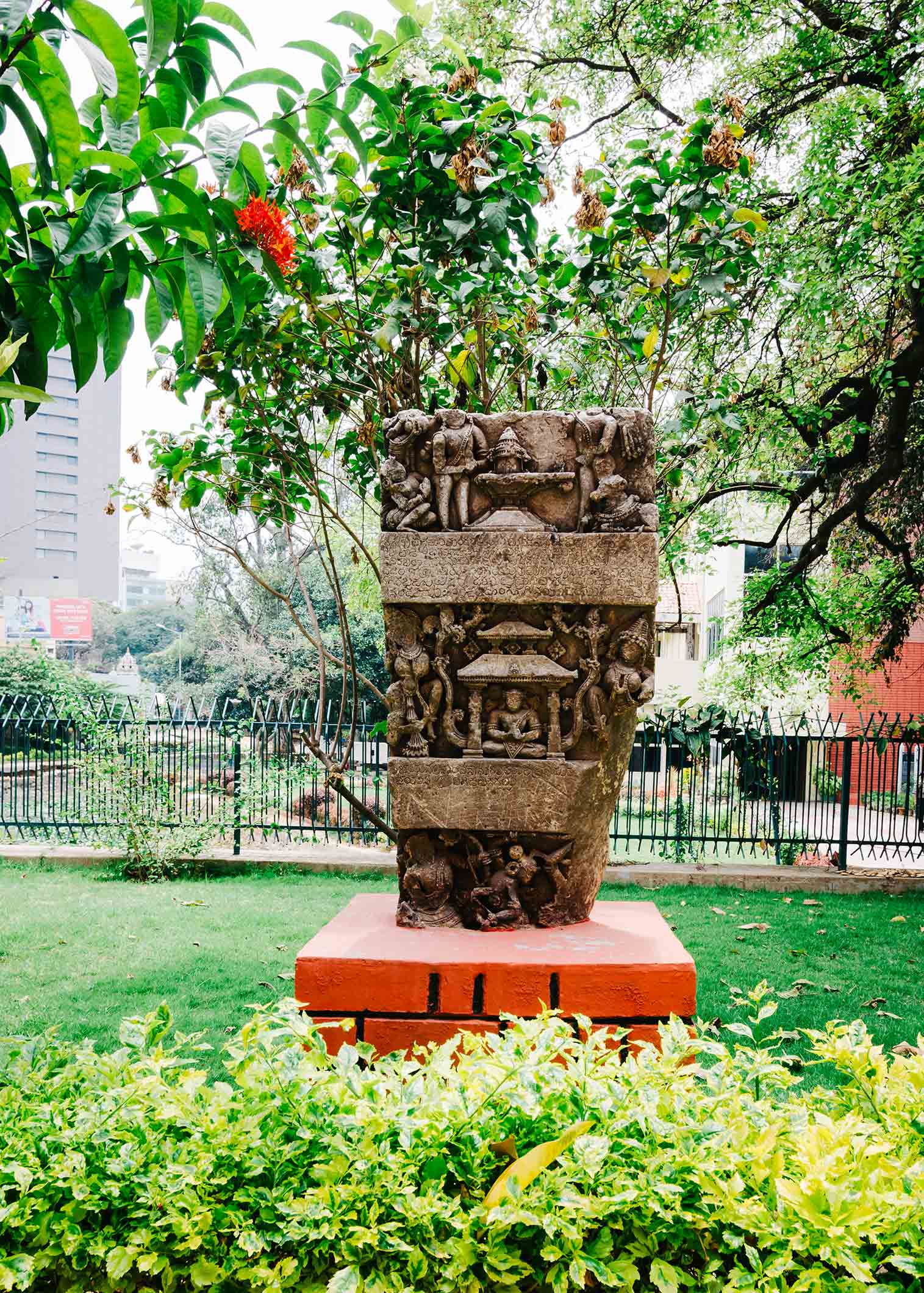 Image title
A three-tiered sculpture narrating mythological tales
Entry fee information
Adults: ₹20
Children upto 10 years: ₹10
(Combined ticket for Government Museum & Venkatapa Gallery)
Getting there
The nearest bus station is the Government Museum. (one can take a bus from Shivajinagar bus station)
Nearest metro station - Cubbon Park metro.
Opening Days
Sunday
Tuesday
Wednesday
Thursday
Friday
Saturday