Museum Address
1, Queens Way, Kolkata 700071
Museum website
http://www.victoriamemorial-cal.org/home/content/en
When was the museum established?
1921
Briefly describe the history of the museum, its collection and donors.
The Victoria Memorial Hall exhibits some of the finest collections of paintings from the colonial era. From portraits of eminent colonial administrators to paintings of Indians princes and rulers, the collection exhibits a diverse range of themes and mediums. Paintings by Tilly Kettle, Johan Zofanny, and Indian landscape paintings by Thomas and William Daniell are major attractions. It also houses rare photographs of India that were captured by the British to document the country, its people, monuments, and the developing landscape. There is a small, but rare collection of manuscripts from the Buddhist and Sanskrit texts.
At present, the museum collection has 28,394 artefacts displayed in nine galleries that encapsulate the history of the South Asian subcontinent over the past three and a half centuries. The collection includes paintings in oil and watercolour, sketches and drawings, aquatints, lithographs, photographs, rare books and manuscripts, stamps and postal stationery, coins and medals, arms and armour, sculptures, costumes, personal relics and other miscellaneous archival documents. Other important and interesting artefacts in the collection of the Memorial include historic illustrated Persian manuscripts like the Mughal Emperor Aurangzeb's hand-written Quran, the Persian translation of the tale of Nala and Damayanti by Abul Faiz Faizi, Dara Shikoh's translation of the Upanishads, a manuscript copy of the Ain-i-Akbari, Kalighat paintings, Iranian paintings of the Qajar school, Tipu Sultan's personal war diary, cannons and cannon balls used in the battle of Plassey, Maharaja Ranjit Singh's personal sword, and Tantiya Tope's overcoat.
Information in Braille
No
Workshops/seminars/lectures
No
Library and archives services
No
IT facilities ( Photocopying, printing, computer )
No
Any other facilities
WiFi
Conference/ Seminar hall
No
Who manages the museum?
Central Government
Person-in-charge of the museum
Curator
Additional information ( if any)
Light and sound show:
October to February: 6.15 pm - 7.00 pm (Bengali), 7.15 pm - 8.00 pm (English)
March to June: 6.45 pm - 7.30 pm (Bengali), 7.45 pm - 8.30 pm (English); closed on Mondays
What is the average duration to see the museum?
3-4 hours
Map your museum's correct location on the map given below.
Is the museum currently closed?
No
Image for museum exterior/building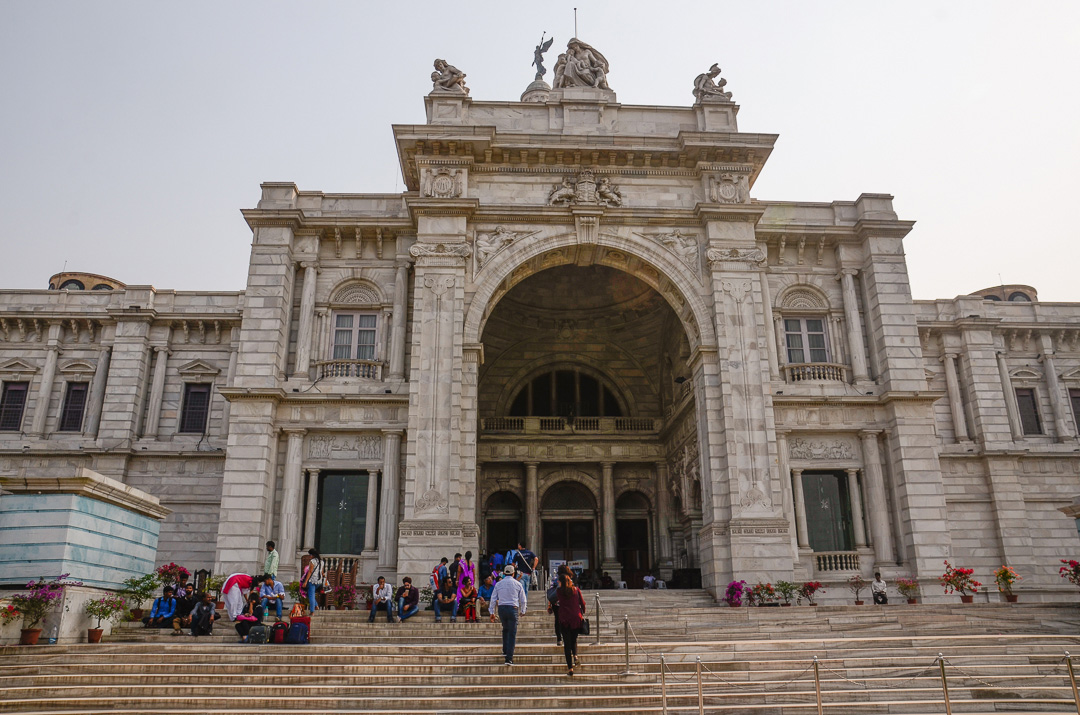 Gallery Images
Image
Image title
Victoria Memorial Hall Exterior
Entry fee information
Indians: ₹20
Foreigners: ₹200
Free for school children up to Class XII in uniform and Army personnel in uniform
Gardens: ₹10 (per head, per entry)
Yearly ticket : ₹1000 (per head)
Light and Sound show: ₹10 and ₹20
Opening Days
Sunday
Tuesday
Wednesday
Thursday
Friday
Saturday
Other Information
Gallery: 10:00 am - 5:00 pm,Gardens: 5:30 am - 6:15 pm