Museum Address
Bilaspur - Taoru Road (Major District Road 132), Off NH 8 (Bilaspur Chowk), Taoru - 122105
Email
info@heritagetransportmuseum.org
Museum website
http://www.heritagetransportmuseum.org/index.php
When was the museum established?
2013
Briefly describe the history of the museum, its collection and donors.
Through 10 Galleries, the Heritage Transport Museum showcases the evolution of transportation in India. The Automobile Gallery showcases the evolution of the Indian car industry, as well as cars that have been used in India since the advent of motoring. On display are over 75 vintage and classic cars - parked alongside a recreated Indian street scene from yesteryears, sporting vintage ephemera. A vintage petrol pump with spare parts memorabilia has also been recreated, while a special section showcases the role of cars in Bollywood.
Films on transportation are screened in a mini auditorium on this floor. The Pre-Mechanised Transport Gallery shows a timeline of transportation in India, beginning with the story of the wheel, on display are palanquins, howdahs, bullock carts, horse carriages, and camel carts. Alongside these are displayed decorative objects, such as carriage lamps, carbide lamps, and palanquin finials. The Two-Wheelers Gallery showcases the evolution of early two wheelers in India including bicycles, scooters, motorcycles, and mopeds. Indigenous systems of transport such as phat-phat, chakhda, jugaad and ganesha are also on display. 
The museum excels in school programs and workshops, and has a very good library. 
Information in Braille
No
Workshops/seminars/lectures
No
Library and archives services
Yes
IT facilities ( Photocopying, printing, computer )
Yes
Conference/ Seminar hall
Yes
Who manages the museum?
Others
Others:
Heritage Transportation Trust
Person-in-charge of the museum
Director
What is the average duration to see the museum?
1-2 hours
Map your museum's correct location on the map given below.
Is the museum currently closed?
No
Image for museum exterior/building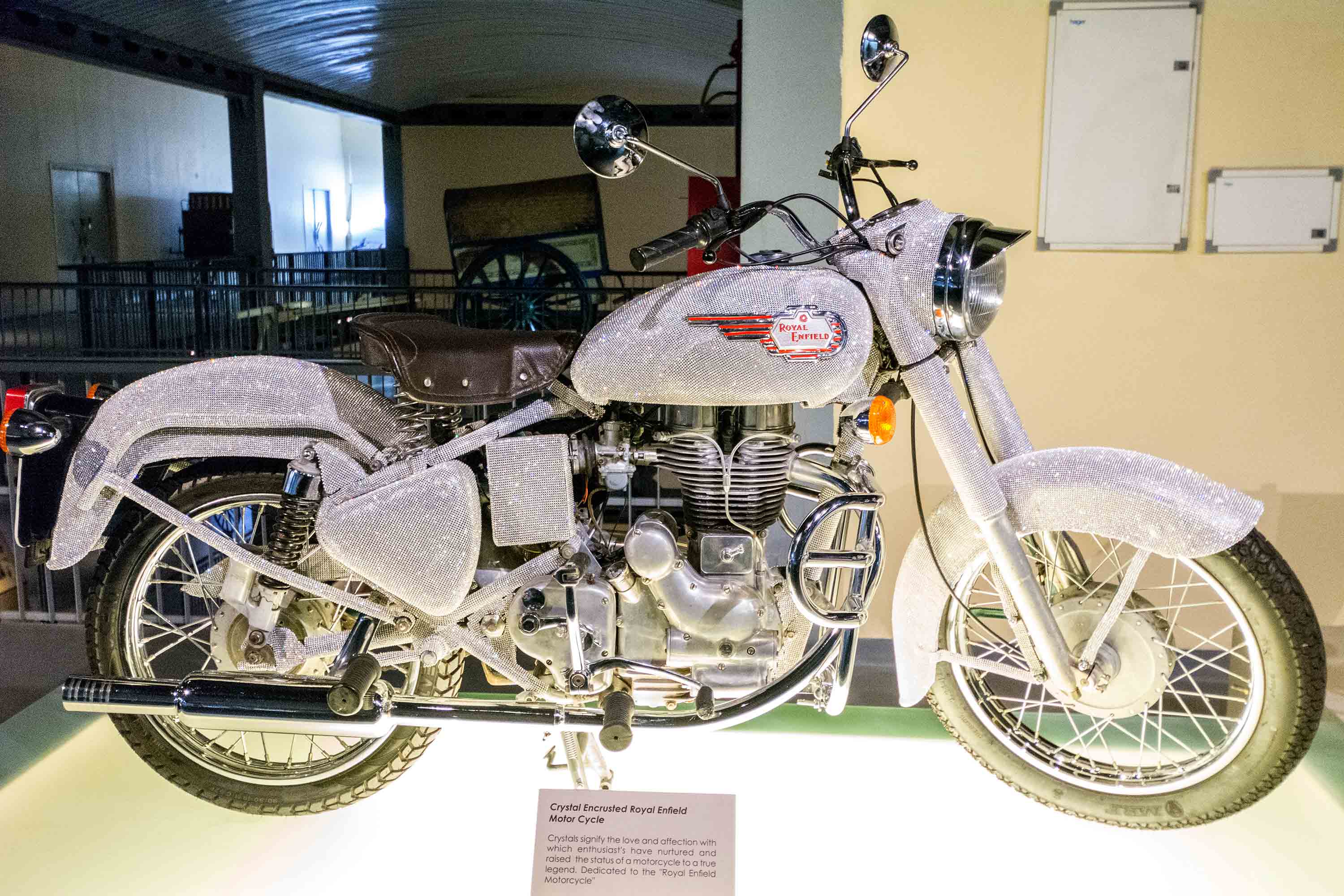 Gallery Images
Image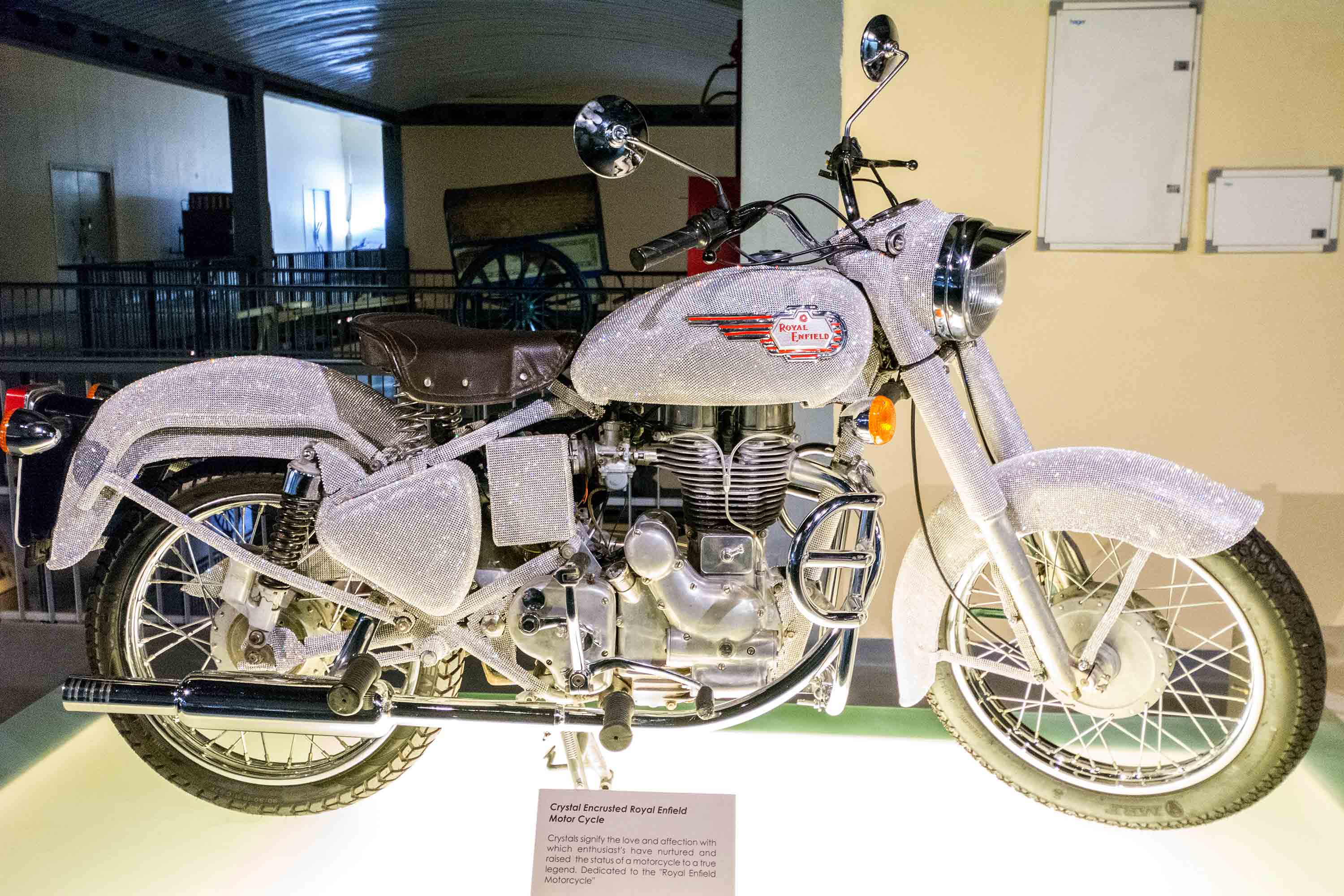 Image title
Crystal Encrusted Royal Enfield
Image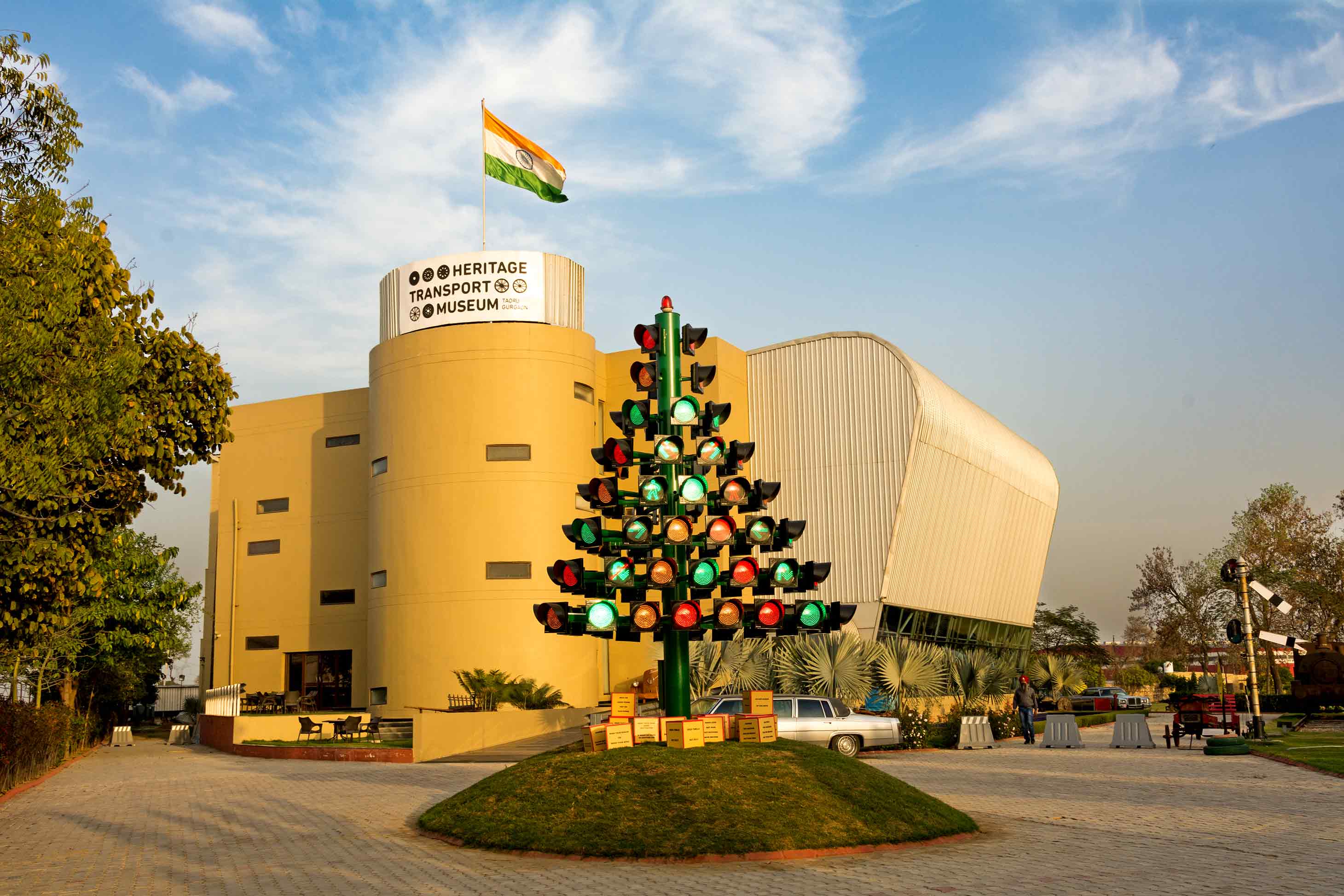 Image title
Heritage transport Museum Exterior
Image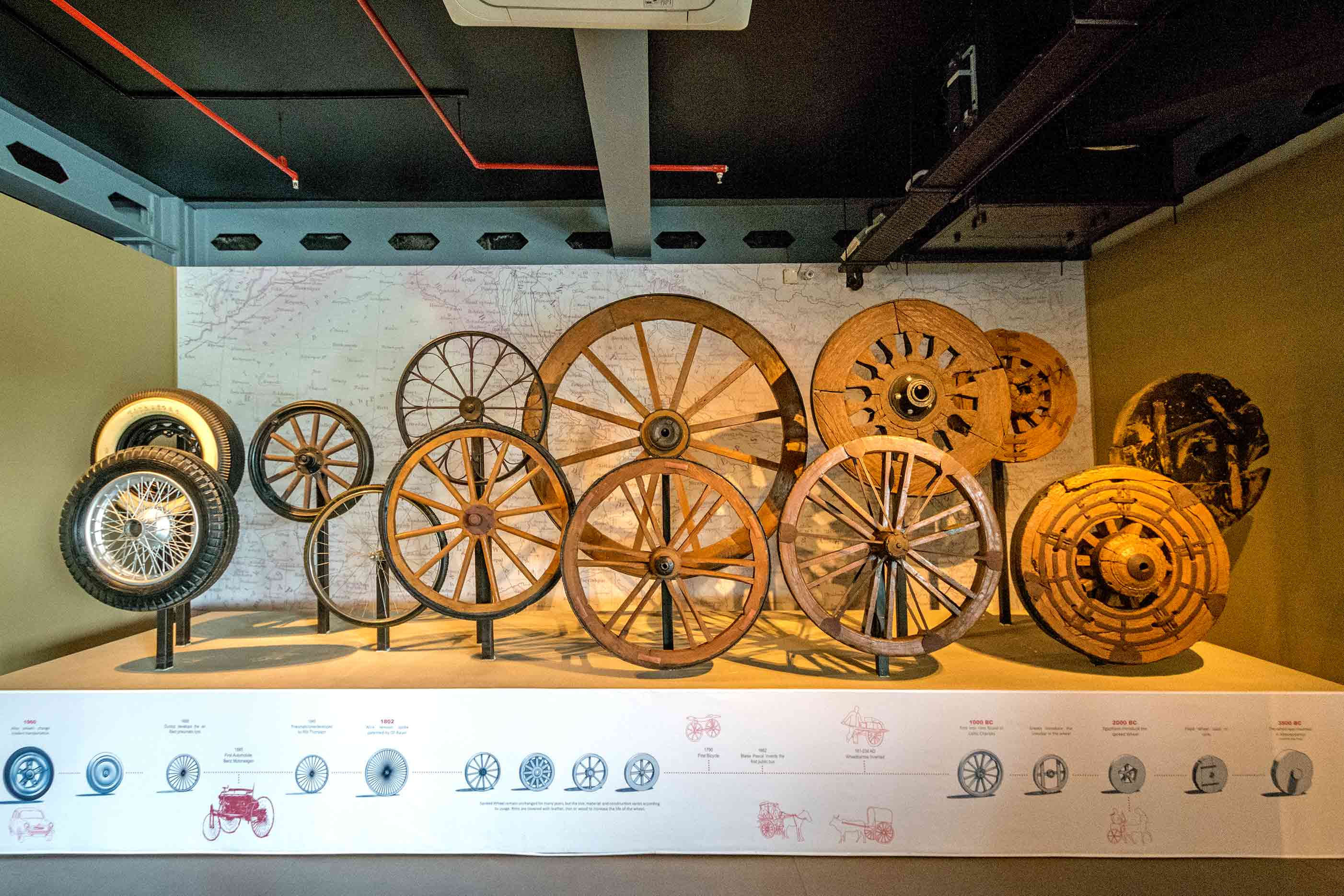 Image title
Different types of Wheels
Image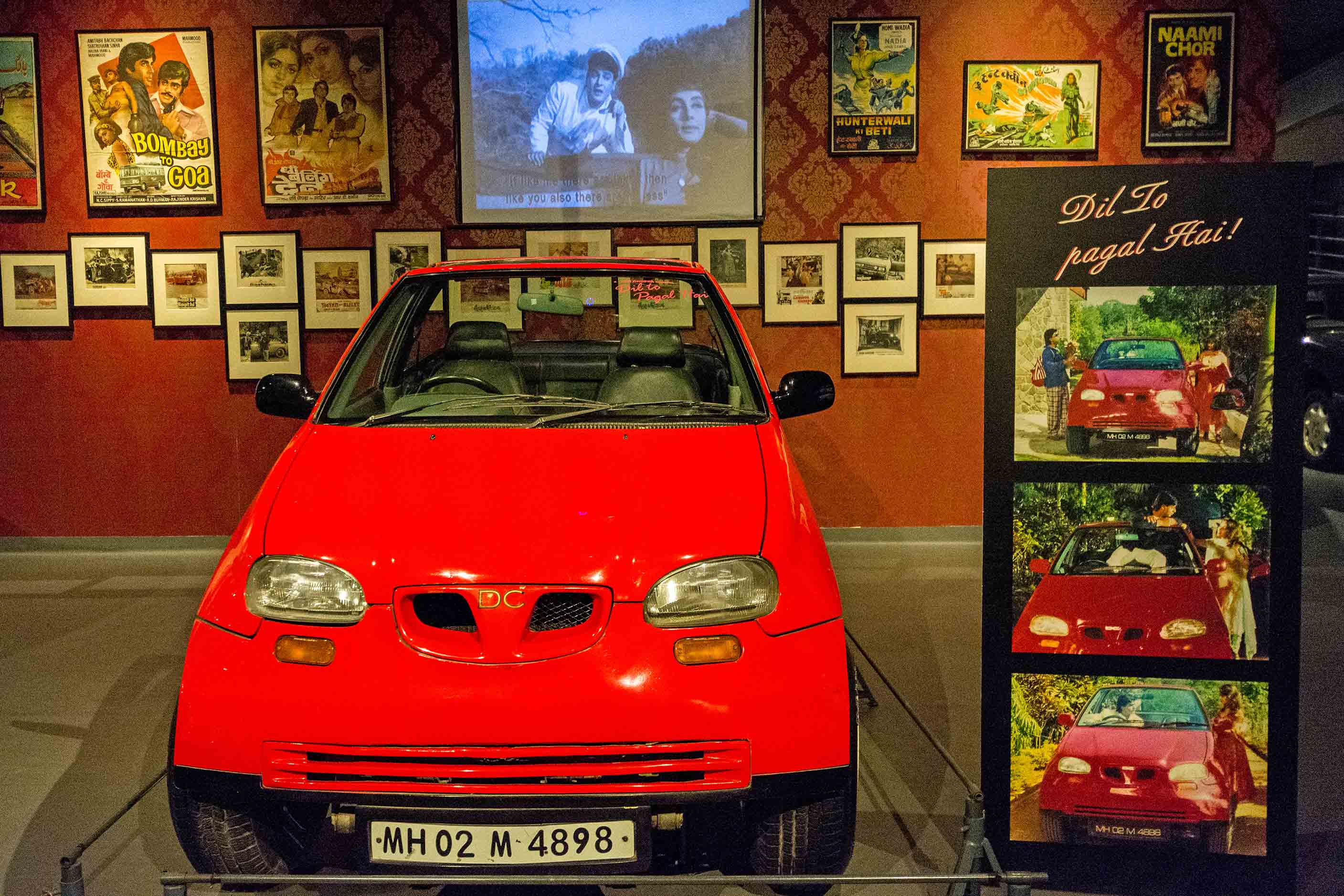 Image title
DC modified Car used in Movie Dil toh Pagal Hai
Image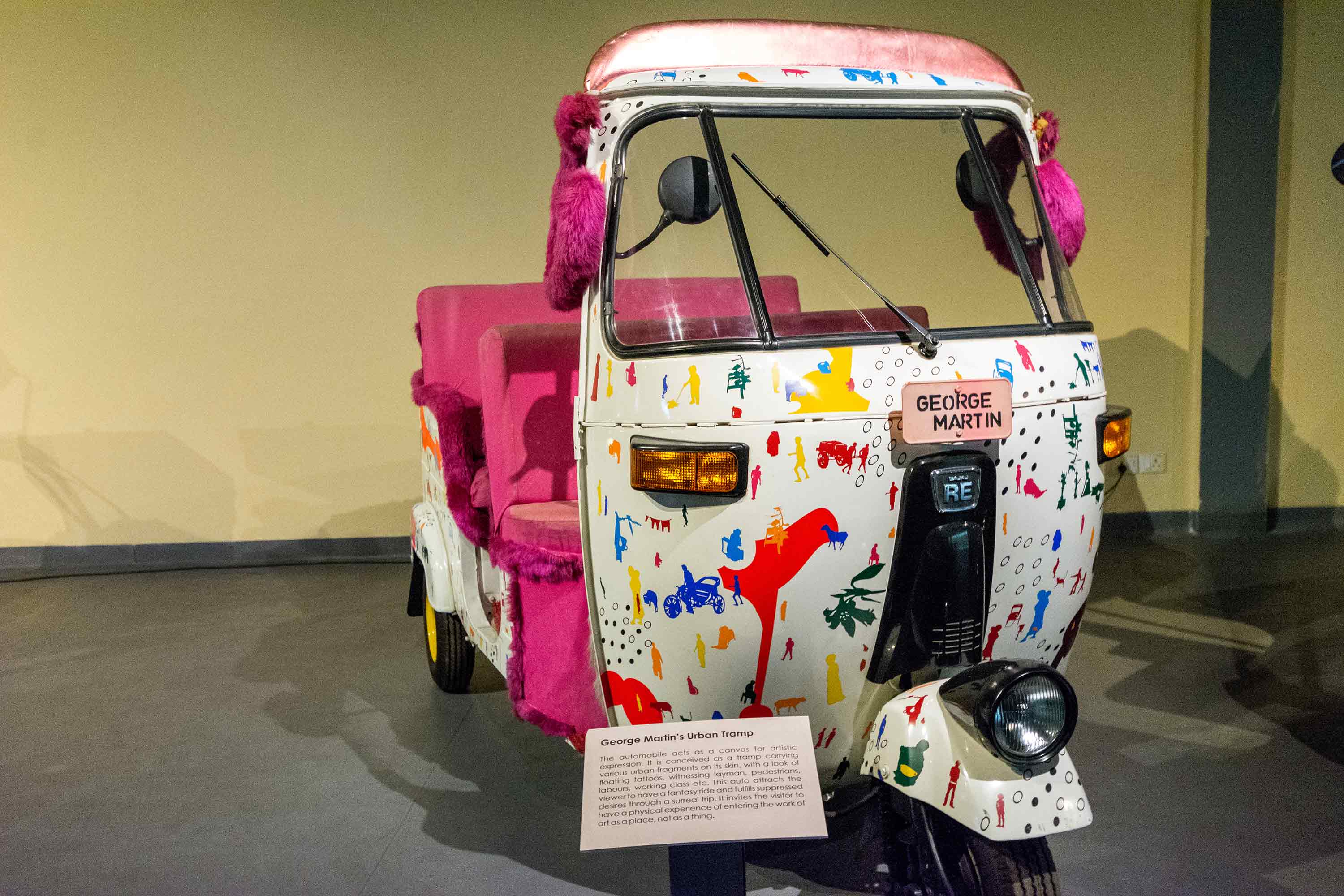 Image title
George Martin's Urban Tramp
Image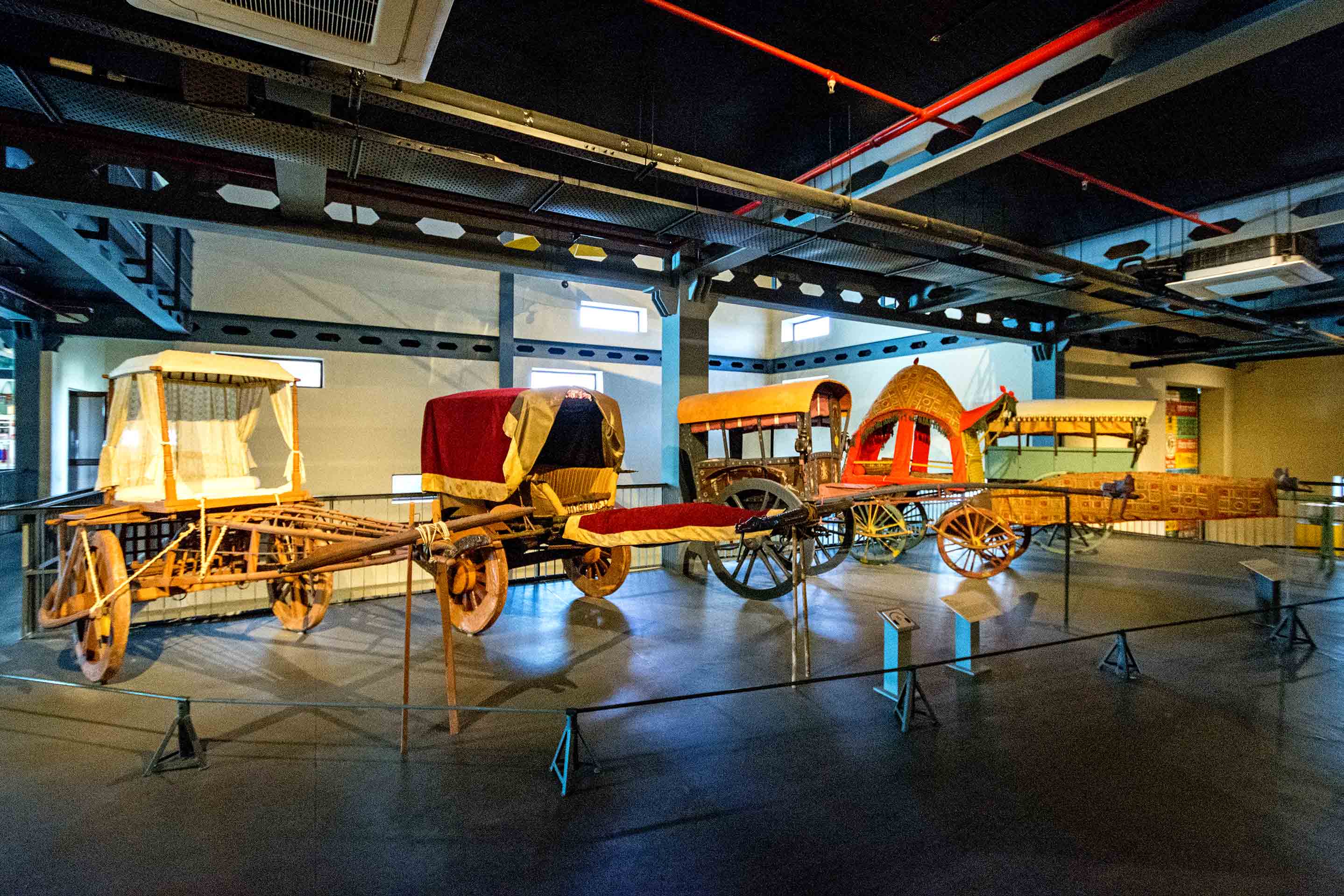 Image title
Types of Palanquins
Entry fee information
Single Day Ticket: ₹400
Children under 12: ₹200
Students (with valid student ID): ₹200
Getting there
Nearest metro station - Huda City Center
Opening Days
Sunday
Tuesday
Wednesday
Thursday
Friday
Saturday