Museum Address
National Highway 10, Tikri Kalan - 110041
Briefly describe the history of the museum, its collection and donors.
Azad Hind Gram Tourist Complex at Tikri Kalan is a project developed by Delhi Tourism to honour Netaji Subhash Chandra Bose.
There are several panels showcasing the life of the Indian National Army. Medals and badges of men who served in the INA, newspaper clippings, and photographs of events related to Indian Independence struggle are present at this museum. 
Information in Braille
No
Workshops/seminars/lectures
No
Library and archives services
No
IT facilities ( Photocopying, printing, computer )
No
Who manages the museum?
Others
What is the average duration to see the museum?
less than 1 hour
Map your museum's correct location on the map given below.
Is the museum currently closed?
No
Image for museum exterior/building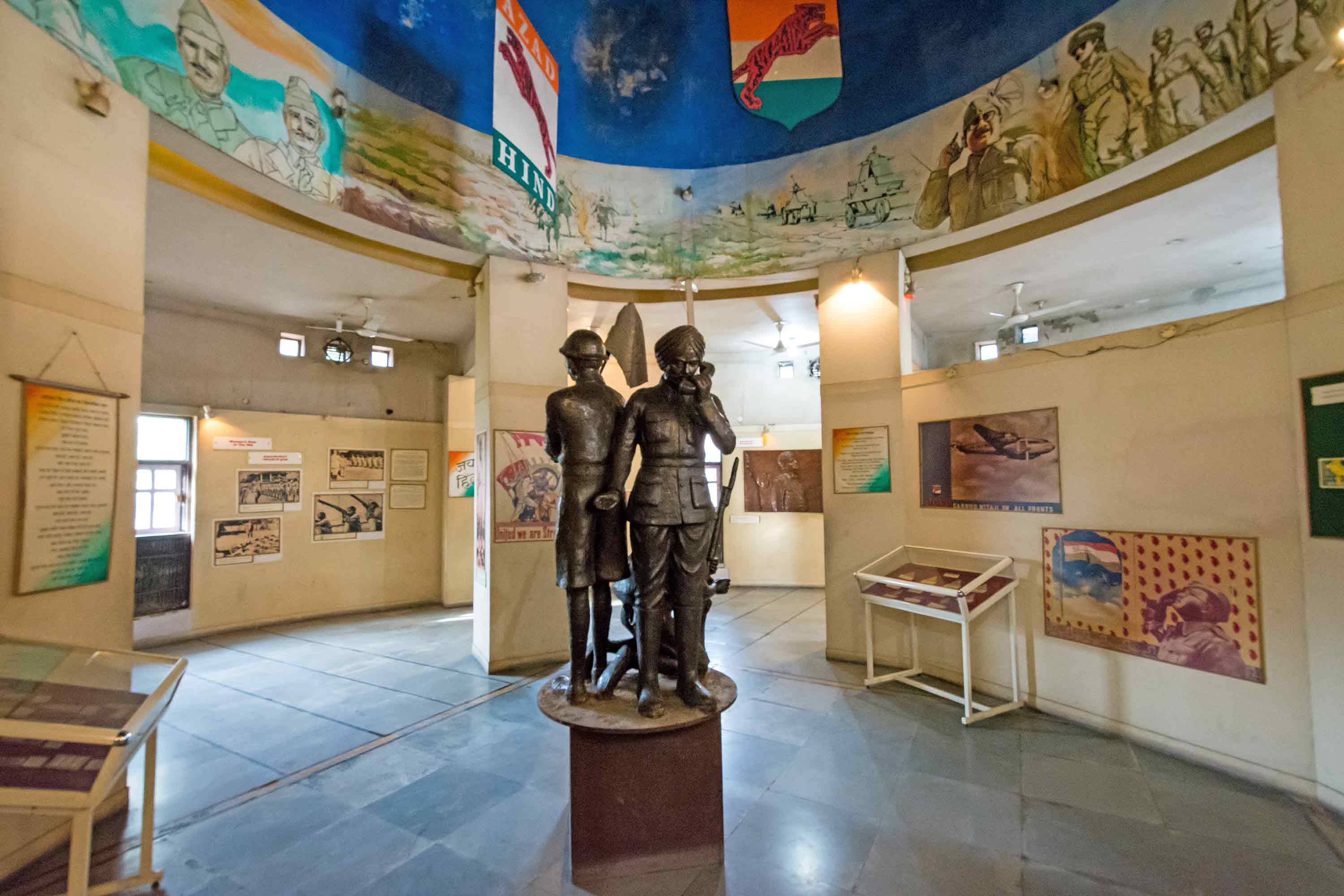 Gallery Images
Image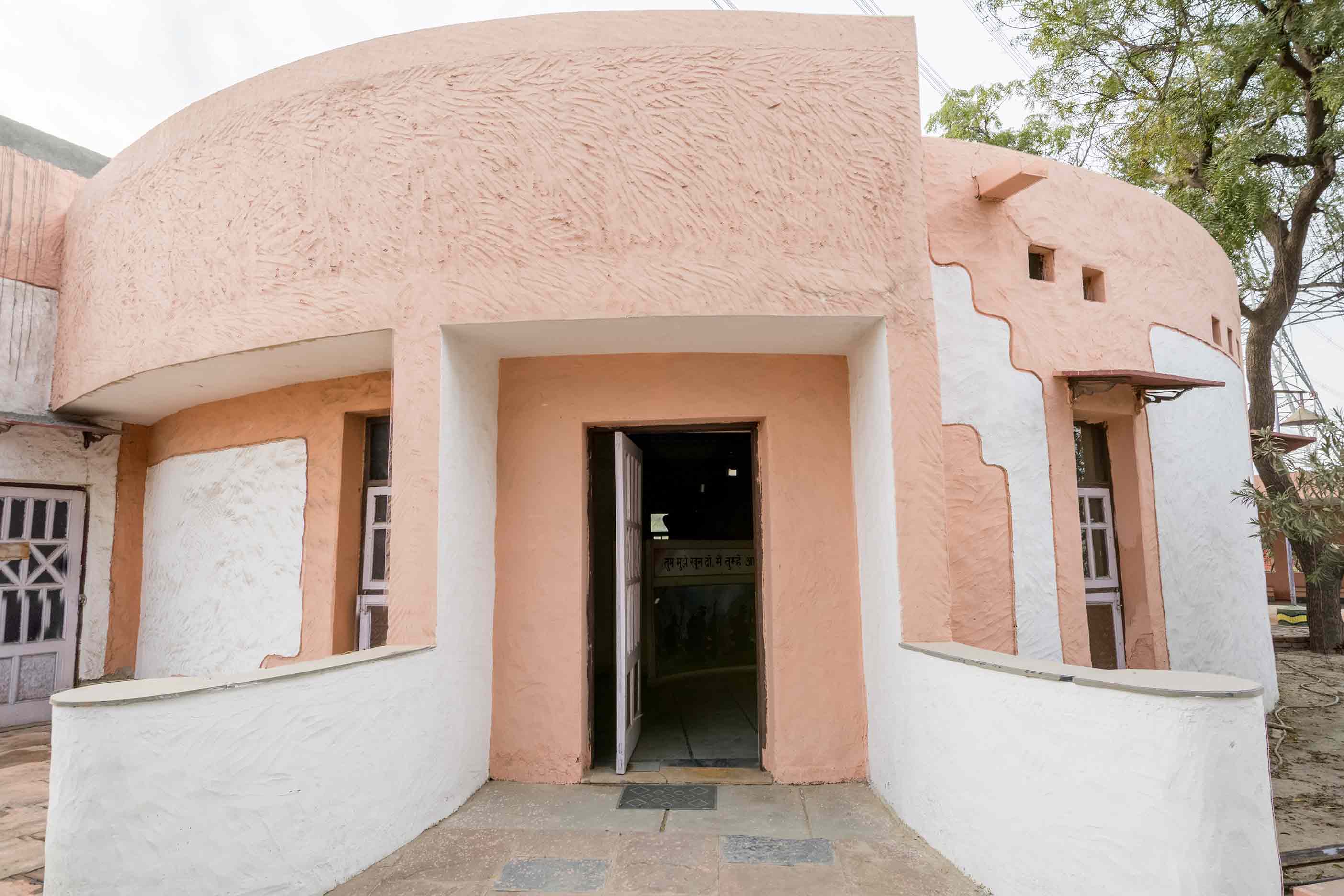 Image title
Entrance to the museum
Image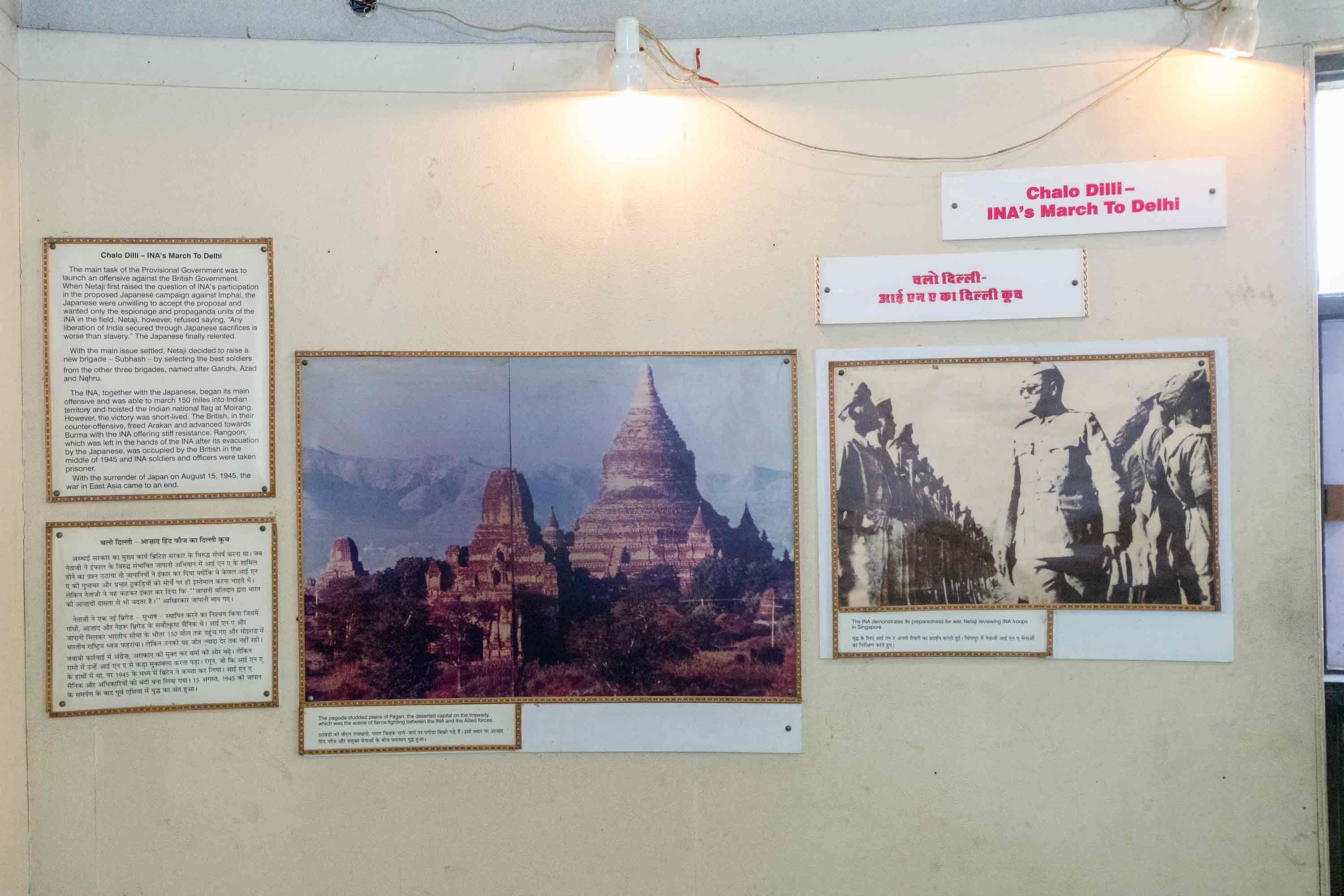 Image title
Exhibit on Netaji's famous 'Dilli Chalo' war cry
Image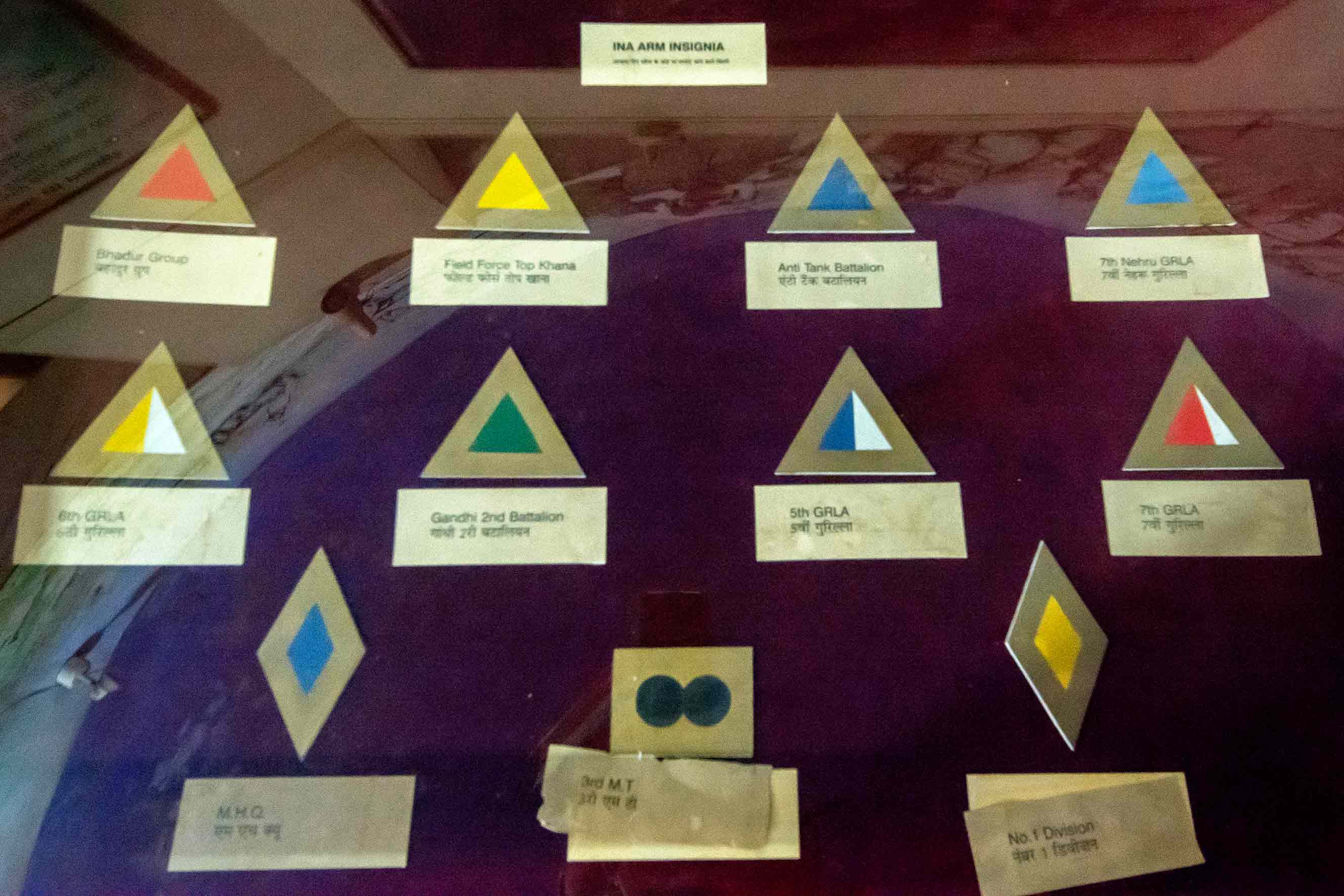 Image title
Insignia associated with different sections of the Indian National Army
Image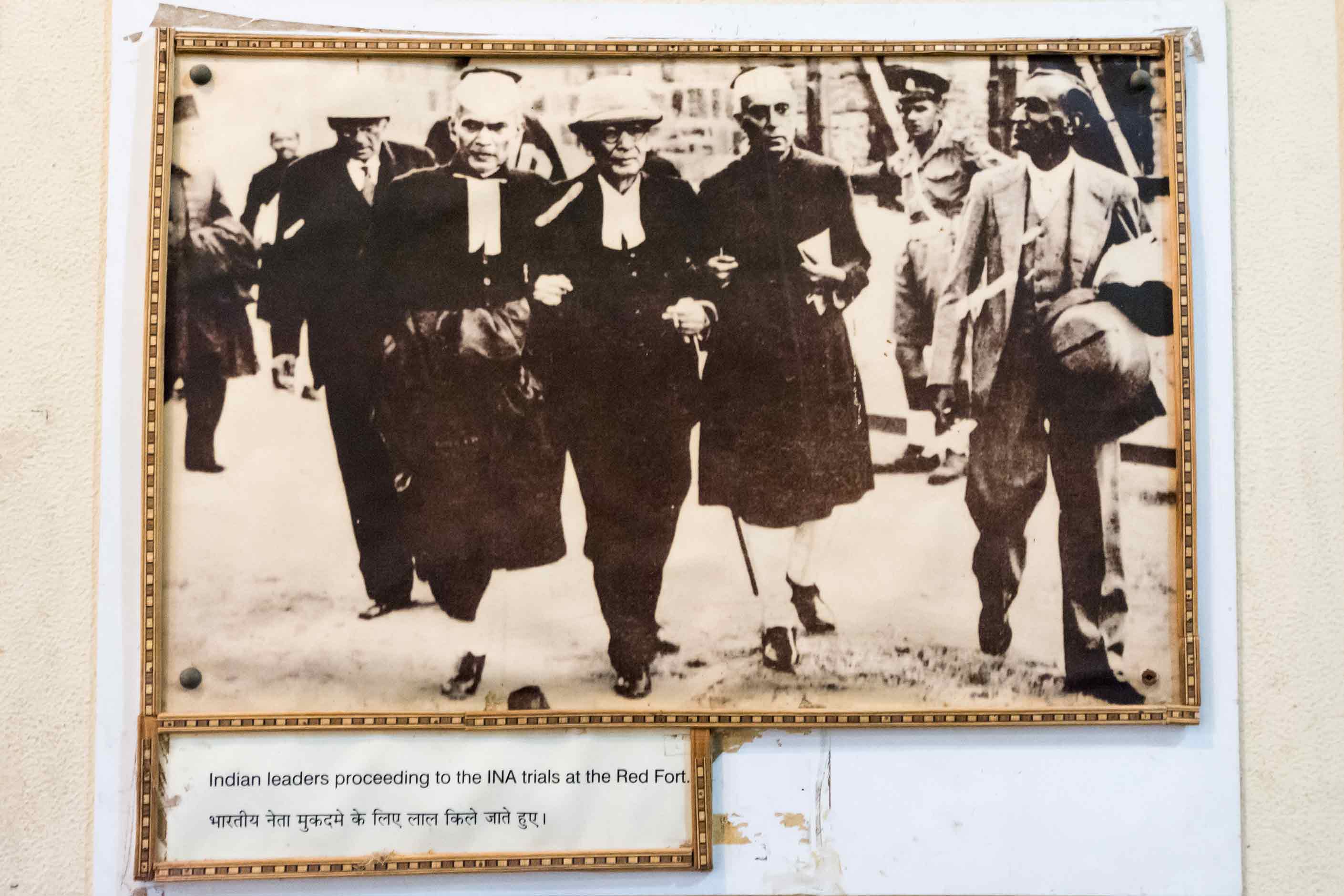 Image title
Photograph of popular leaders of the Indian freedom struggle at the INA trials shown at the museum
Image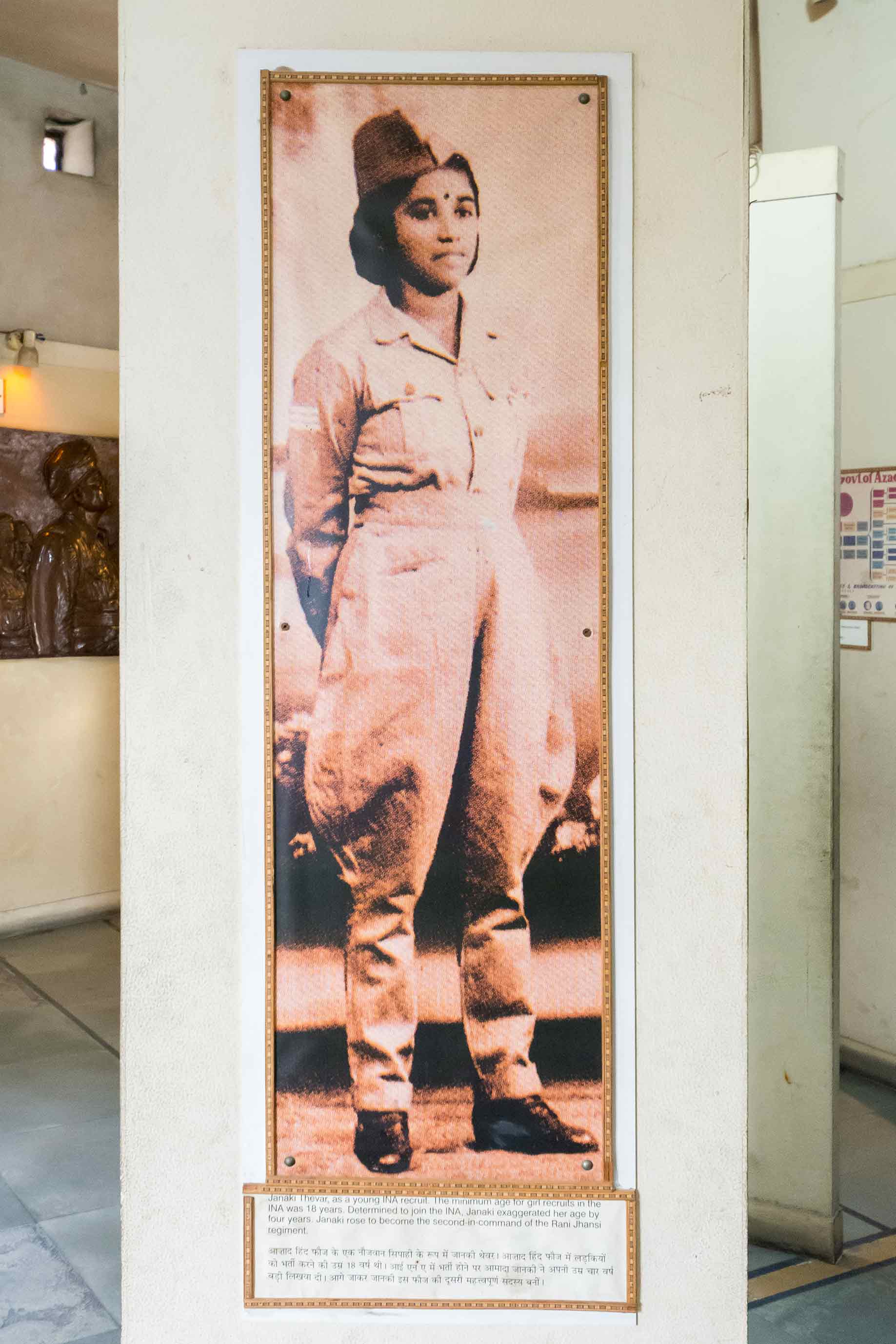 Image title
Portrait of Janki Thevar of the INA
Image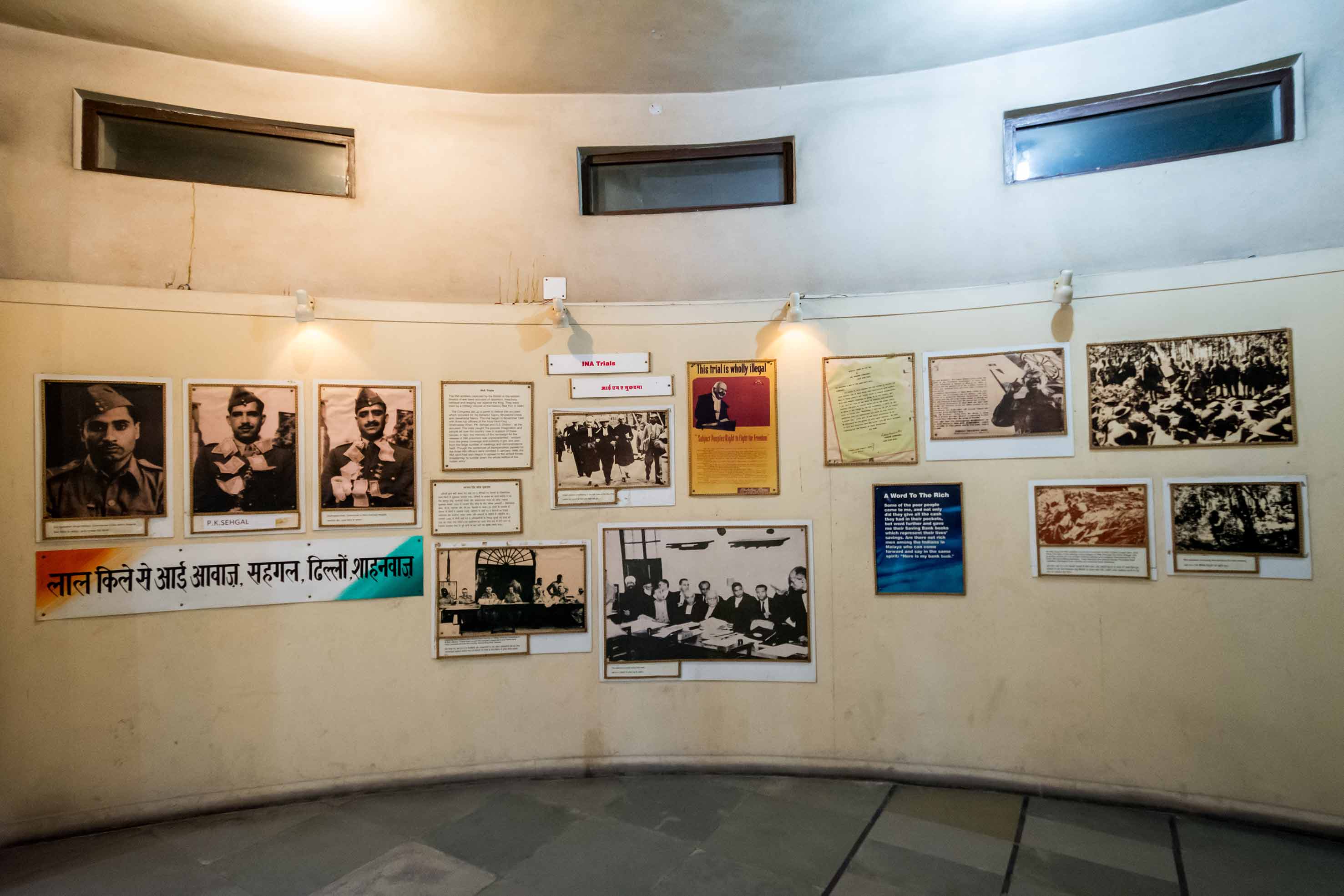 Image title
Wall documenting details and press reports on the INA trials
Getting there
Nearest metro station - Tikri Kalan (Green line)
Opening Days
Sunday
Monday
Tuesday
Wednesday
Thursday
Friday
Saturday