Museum Address
Khilwat, 20-4-236, Motigalli – 500 002
Email
chowmahallapalace@yahoo.co.in
Museum website
http://chowmahalla.co.in/
When was the museum established?
1869
Briefly describe the history of the museum, its collection and donors.
Chowmahalla Palace or Chowmahallat is the palace of the Nizams of Hyderabad State in Hyderabad, Telangana, India. It was the seat of the Asaf Jahi dynasty and was the official residence of the Nizams of Hyderabad while they ruled their state. The palace was built by Nizam Salabat Jung. The palace remains the property of Barkat Ali Khan Mukarram Jah, heir of the Nizams.
The Chowmahalla Palace consists of two courtyards which are divided into the northern courtyard and the southern courtyard. The southern courtyard of the palace has four palaces which are namely Afzal Mahal, Tahniyat Mahal, Mahtab Mahal, and Aftab Mahal. The Aftab Mahal is a two storied building and is the biggest of all the four. The northern courtyard which has been open to public, houses Bara Imam, a long corridor with many rooms on the eastern side, which was once the administrative wing. Another captivating feature of this courtyard is the Shishe-Alat. This was used to receive guests and public figures.
The Chowmahalla Palace has the Clock Tower, Council Hall and Roshan Bungalow inside it. The Roshan Bungalow has been named after Roshan Begum who was the mother of sixth Nizam. Khilwat Clock, which is famous for ticking since the construction of the palace, can be seen inside the Clock Tower. At the Council Hall, various manuscripts and rare books which were personal collections of the Nizam have been kept.
The heart of the palace is called as Khilwat Mubarak. This grand Durbar hall is undeniably the best part of the palace. Mughal domes, imposing arches and an intricate Persian work create a masterpiece. Inside the Durbar Hall, there is platform made up of marble. It is on this platform where the royal seat, Takht-e-Nishan was laid.
Various galleries in the Palace with each presenting an interesting display of crockery, clothes, furniture, coins and currency notes, pictures from the Nizam era, etc. keep the visitor engaged. Display of weapons has been especially done in an interesting manner; these are displayed not just inside glass cabinet but on the walls as well, reaching till the top.
The Quran section showcases Qurans of various kinds, such as a hand written Quran which has been restored by using Japanese technique, Naskh script, miniature Qurans printed in metal, some which have been inscribed in gold and many others.
A Vintage car and Buggee display is another major attraction. 
(Source: https://www.hyderabadtourism.travel/chowmahalla-palace-hyderabad)
Information in Braille
No
Workshops/seminars/lectures
No
Library and archives services
No
IT facilities ( Photocopying, printing, computer )
No
Conference/ Seminar hall
No
Who manages the museum?
Others
Person-in-charge of the museum
Director
Reference Link
https://www.hyderabadtourism.travel/chowmahalla-palace-hyderabad#reviews-rating
What is the average duration to see the museum?
half a day
Map your museum's correct location on the map given below.
Is the museum currently closed?
No
Image for museum exterior/building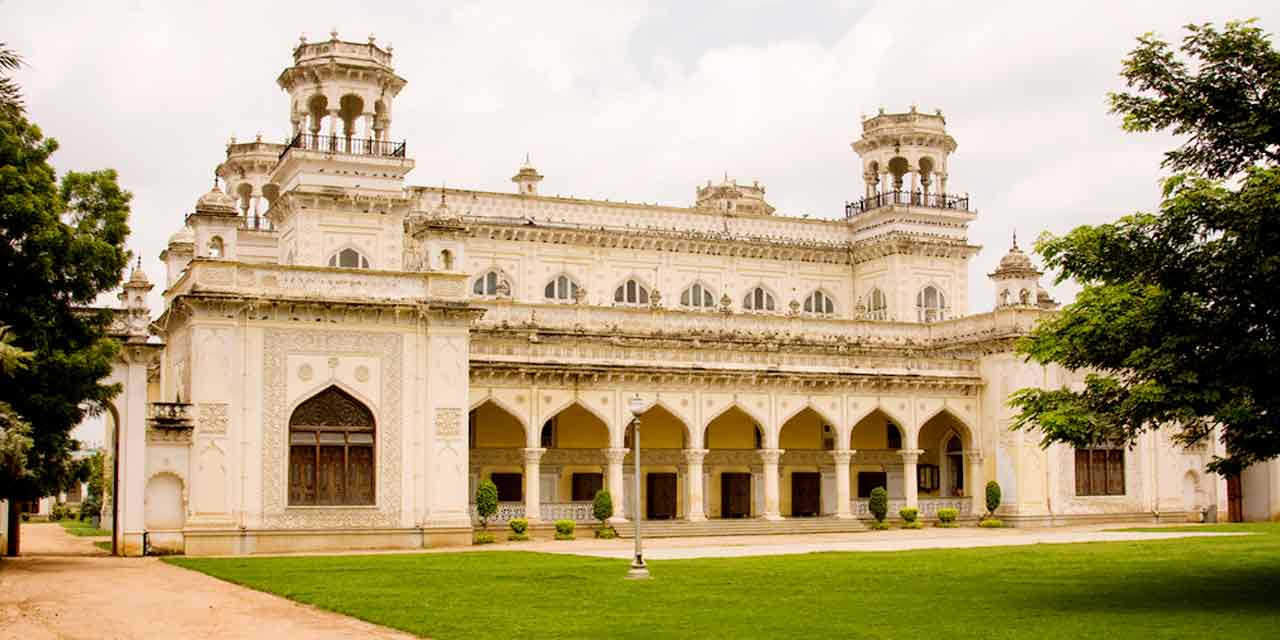 Gallery Images
Image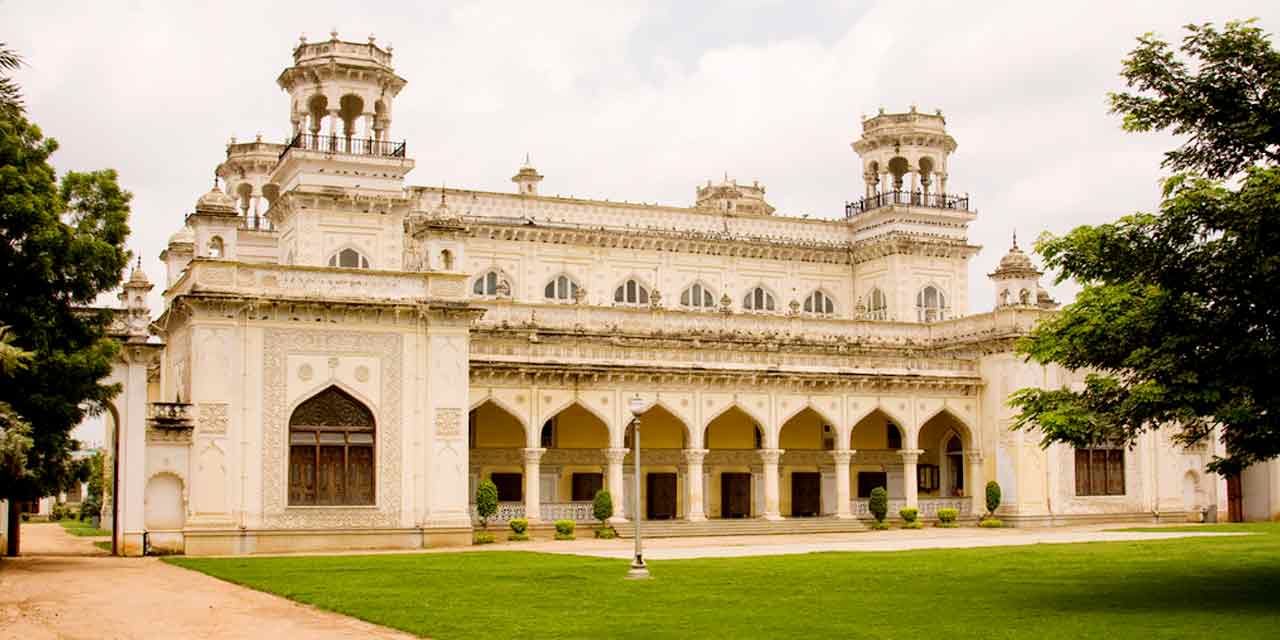 Image title
Exterior of the Museum
Entry fee information
General Admission: ₹80
Children Admission (Below 12 years): ₹10
Foreign Tourists: ₹200

Photography: ₹50
Videography: ₹200

No photography/videography allowed in the Quran Section
Non Indian Admission: ₹200

Photography Charges (Camera/Mobile)
(SLR/Professional Cameras/Tripods are not allowed): ₹50
Video Camera: ₹100
Opening Days
Sunday
Monday
Tuesday
Wednesday
Thursday
Saturday