Museum Address
MSSS Building (Ground Floor), opposite Fort Geldria, Pazhaverkadu, Tamil Nadu 601205
Museum website
www.aarde.in
Are there any docents or guides who visitors can directly call to book for a guided tour?
Yes
When was the museum established?
2009
Briefly describe the history of the museum, its collection and donors.
Pulicat, or Pazhaverkadu, is a historic seashore town in Thiruvallur District, of Tamil Nadu. It is located about 60km north of Chennai on the southern periphary of the Pulicat lake. The Dutch occupied Pulicat in 1609 after defeating the Portuguese who set up base there in 1502. Till 1690 Pulicat served as the Capital of the Dutch presence in Southern India.Later the British defeated the Dutch and took over Pulicat.
The Art and Architecture Research Development and Education Foundation (AARDE), a foundation with the stated goal of  the promotion and conservation of the Pulicat Lagoon, set up a small and yet informative museum also known as the Pulicat Interpretation Centre. It houses a number of infographics about the early history of Dutch, of Pulicat and has maps of its layout. It also has a summary of the things to see in the town. In addition to the above it has an exhibit of a large pot which was used by the people of Pulicat for water storage. 
Information in Braille
No
Workshops/seminars/lectures
Yes
Library and archives services
No
IT facilities ( Photocopying, printing, computer )
No
Conference/ Seminar hall
No
Who manages the museum?
Non-profit Organization
Person-in-charge of the museum
Other
Reference Link
http://razzwashere.blogspot.com/2017/12/a-guide-to-pulicat-town-tamil-nadu.html
What is the average duration to see the museum?
half a day
Map your museum's correct location on the map given below.
Is the museum currently closed?
No
Image for museum exterior/building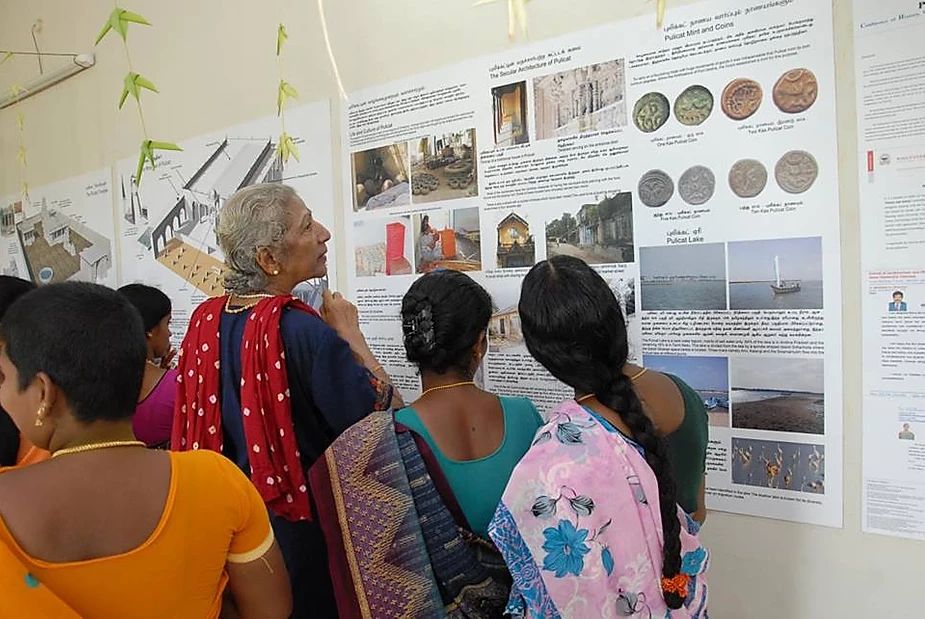 Gallery Images
Image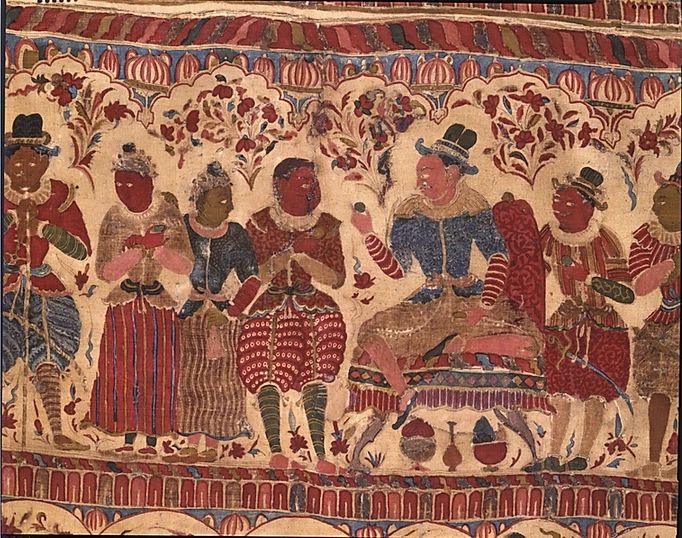 Image title
16th century textile made in Pulicat displayed in the Brooklyn Museum, USA
Getting there
Pulicat is 54 kms from Chennai.One can reach by private vehicles or by bus. One can also alight at the Minjur MRTS station and take an auto from there.
Opening Days
Sunday
Monday
Wednesday
Thursday
Friday
Saturday
Public holidays