Museum Address
S.R.C. Museum of Indology, Neelambara, Prachya Vidya Path,
24, Gangwal Park
Email
sharadsharma51@gmail.com
Museum website
https://sites.google.com/srcmuseumofindology.org/home/home
Are there any docents or guides who visitors can directly call to book for a guided tour?
Yes
When was the museum established?
1979
Briefly describe the history of the museum, its collection and donors.
Acharya Ram Charan Sharma 'Vyakul' established S.R.C. Museum of Indology in 1960. In the early 1950s, Acharya Vyakul started to build a collection of small artefacts of folk art. His early purchases included paintings of Dhola-Maru and Madhu-Malti. It started as a personal collection in a rented space in Chaura Rasta that later culminated into a museum.
The entire collection of the museum is spread over two floors. It includes hundreds of objects that are divided into 12 major departments. The ground floor has one introduction room to the museum and one gallery space that displays important artefacts such as an entire Bhagvat Gita written on a tiny piece of paper, Gayatri manta written on a strand of hair, a coloured map of India drawn on a grain of rice. The first floor houses ancient astronomical instruments, crockery from England and other European nations. It is divided into two sections, the notable artefacts in the first section displays some of the oldest manuscripts dating as far back as 1143 CE, Quran written by Aurangazeb. The second section is a mixed bag of various exhibits. It includes weapons, coins from 7th-8th century, old and pre-historic tools, paintings from the Mughal and Rajput era, Indian architectural drawings, fossilised eggs, meteorite, floating stone, and flexible stone. 
Rare artefacts in the museum include paintings on the subject of serpentology, more than 15,000 manuscripts, illustrated and non-illustrated, written on paper, birch bark, palm leaf, and cardamom rind, Tantric art, and herbs related to alchemy.
Information in Braille
No
Workshops/seminars/lectures
No
Library and archives services
Yes
IT facilities ( Photocopying, printing, computer )
No
Conference/ Seminar hall
No
Who manages the museum?
Private Organization
Email
sharadsharma51@gmail.com
Person-in-charge of the museum
Owner
What is the average duration to see the museum?
1-2 hours
Map your museum's correct location on the map given below.
Is the museum currently closed?
No
Image for museum exterior/building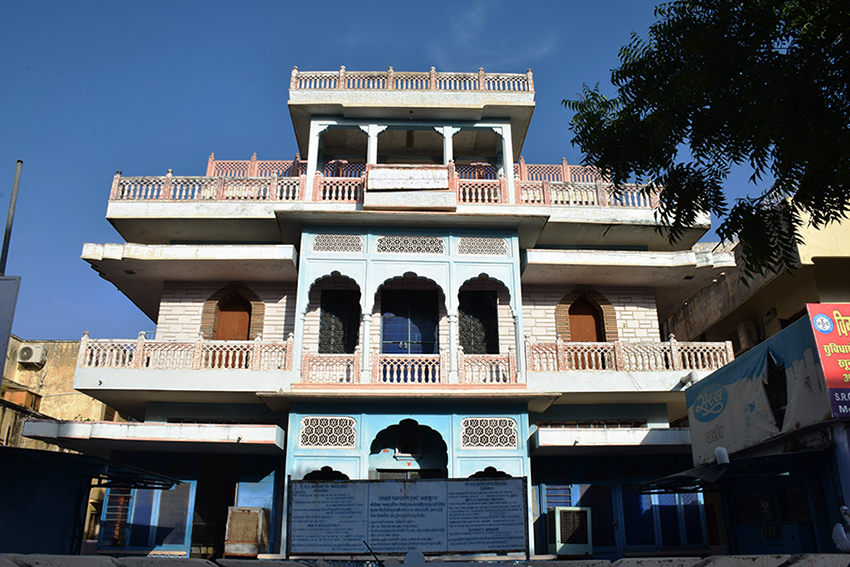 Gallery Images
Image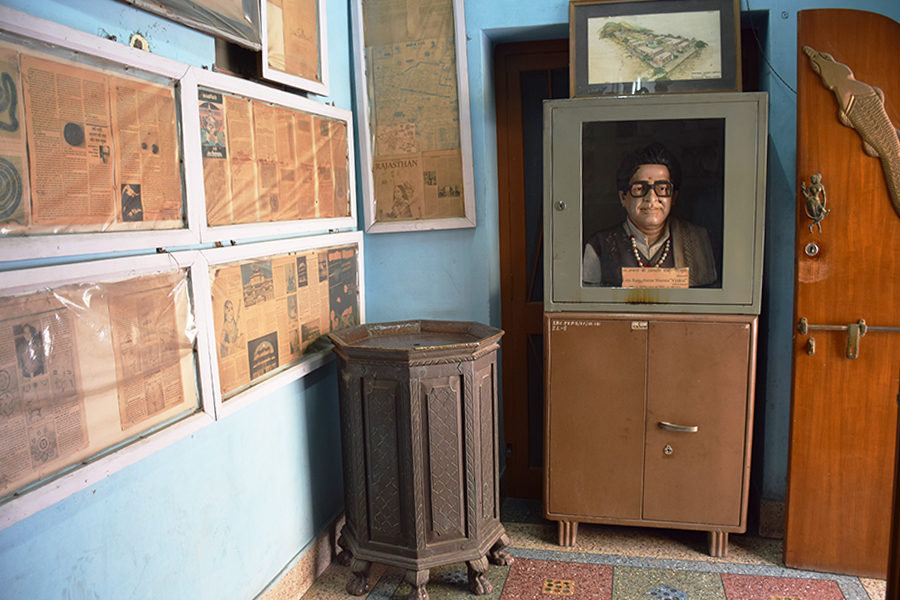 Description of the Image
Entrance gallery of the museum 
Image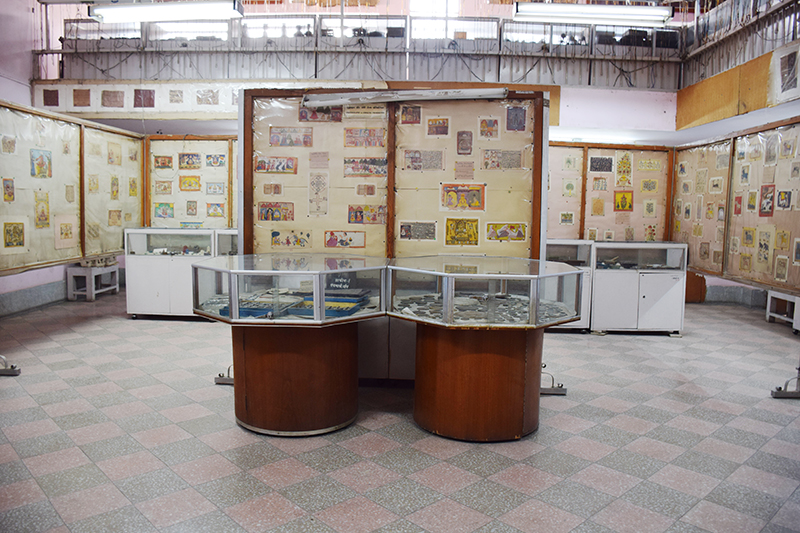 Description of the Image
Interior view of the first floor of the museum
Image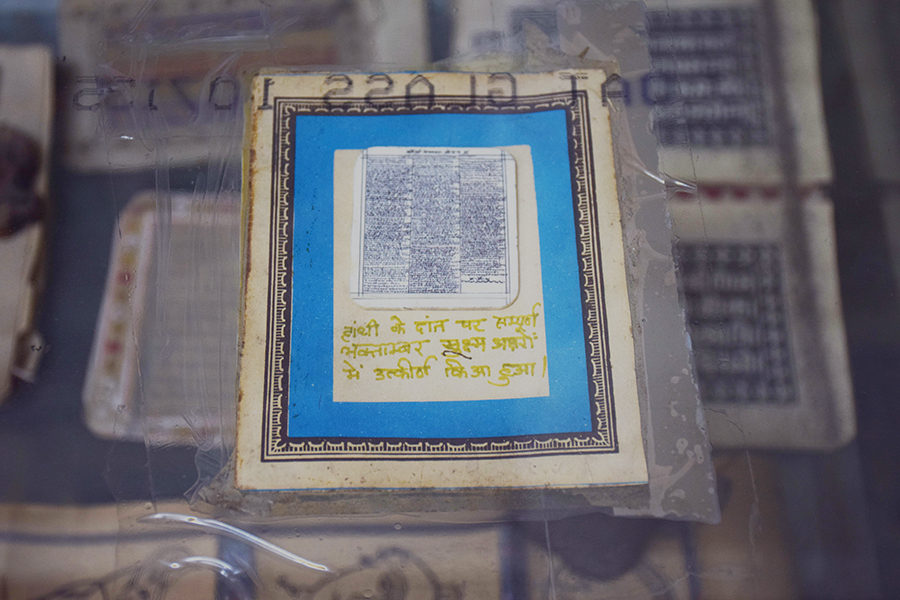 Description of the Image
Bhaktamara Stotra written on a piece of ivory
Image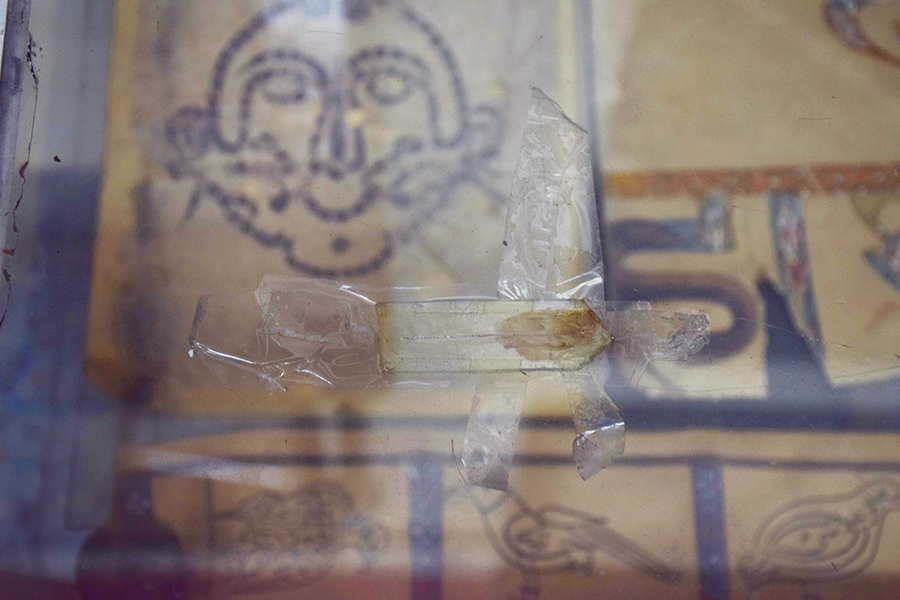 Description of the Image
Gayatri mantra written on a strand of hair
Image title
Gayatri mantra
Image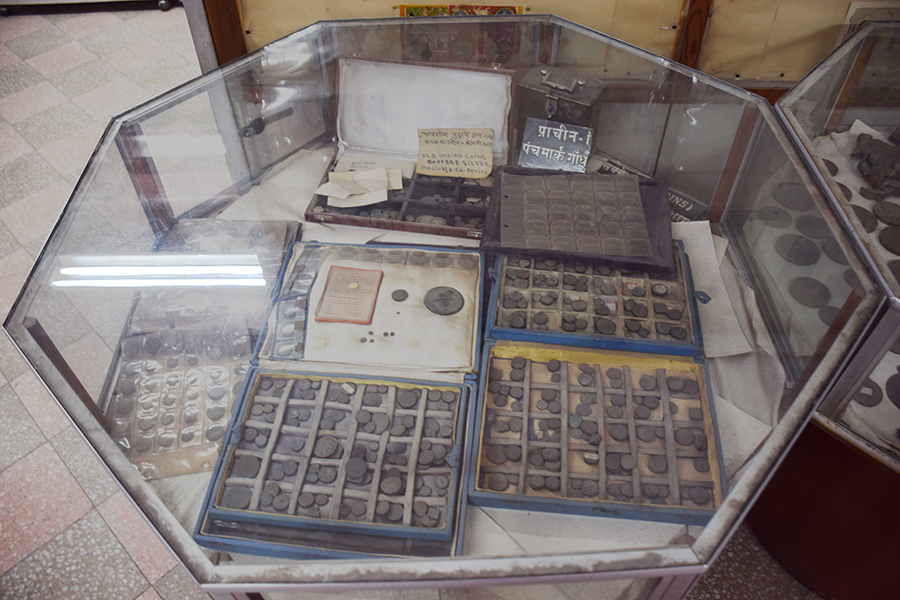 Image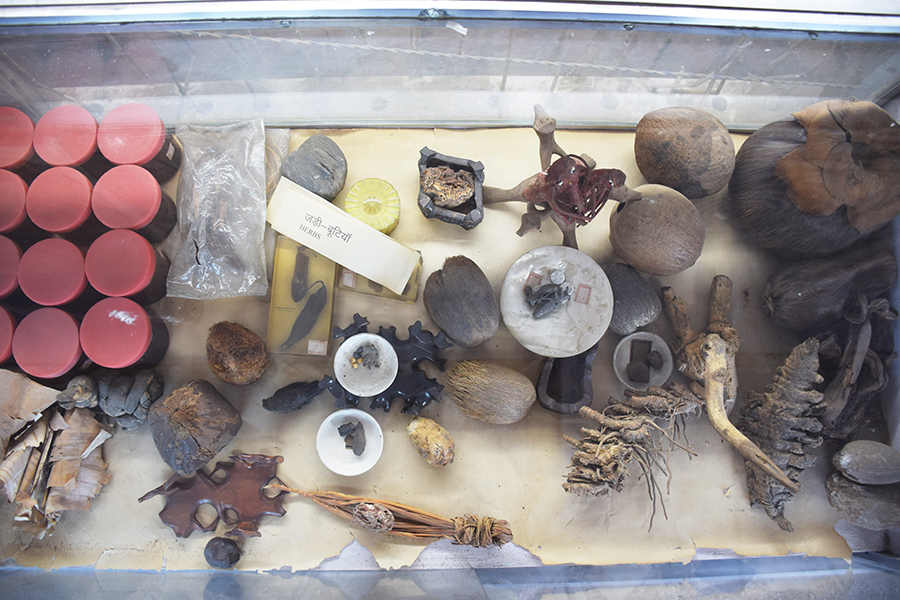 Image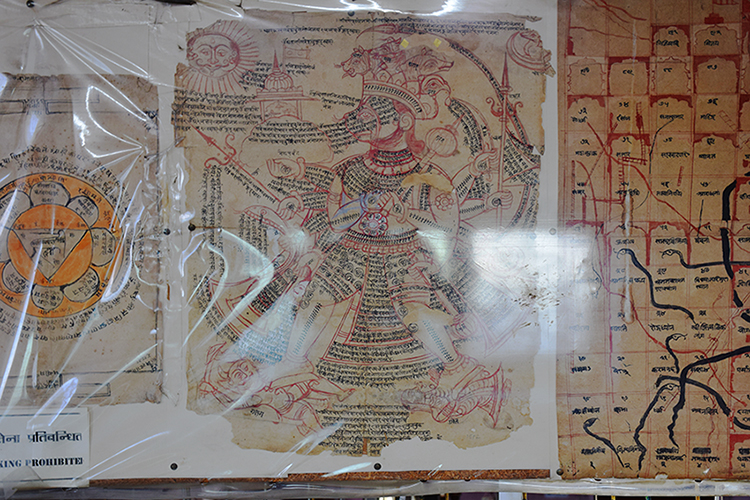 Description of the Image
Painting from the Tantric art section in the museum 
Image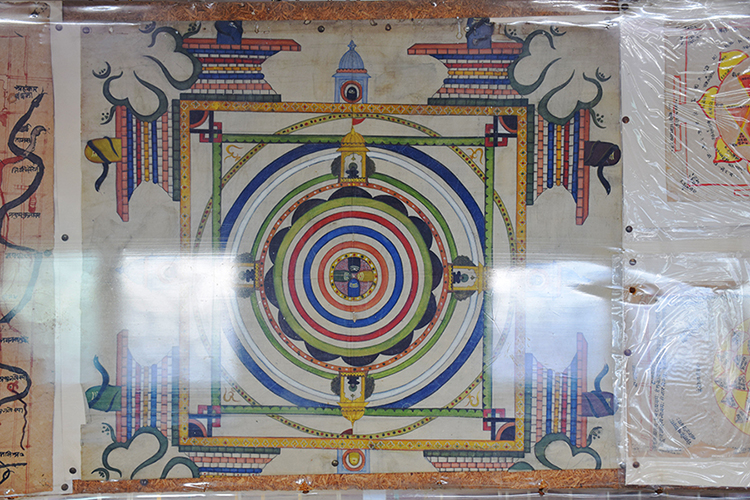 Description of the Image
Painting from the Tantric art section in the museum 
Image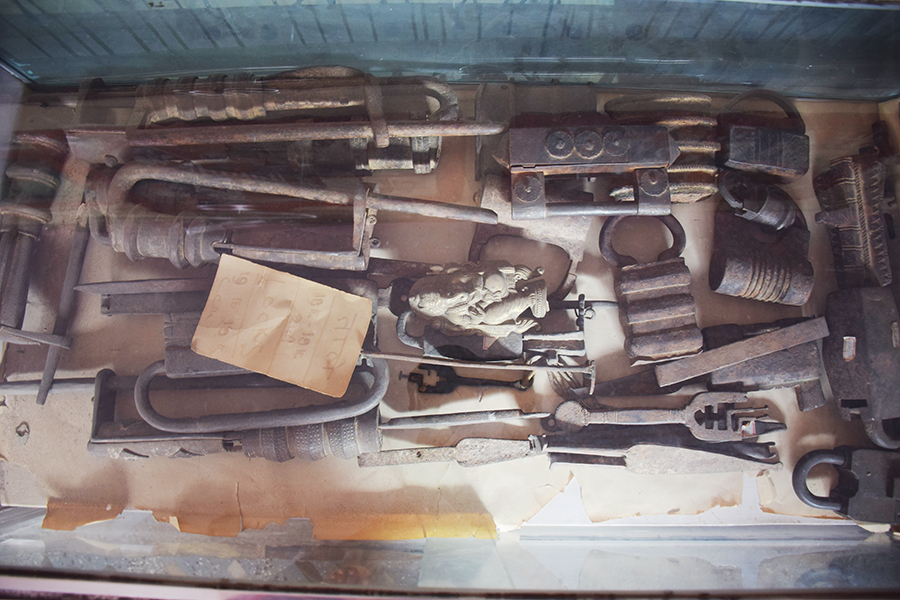 Image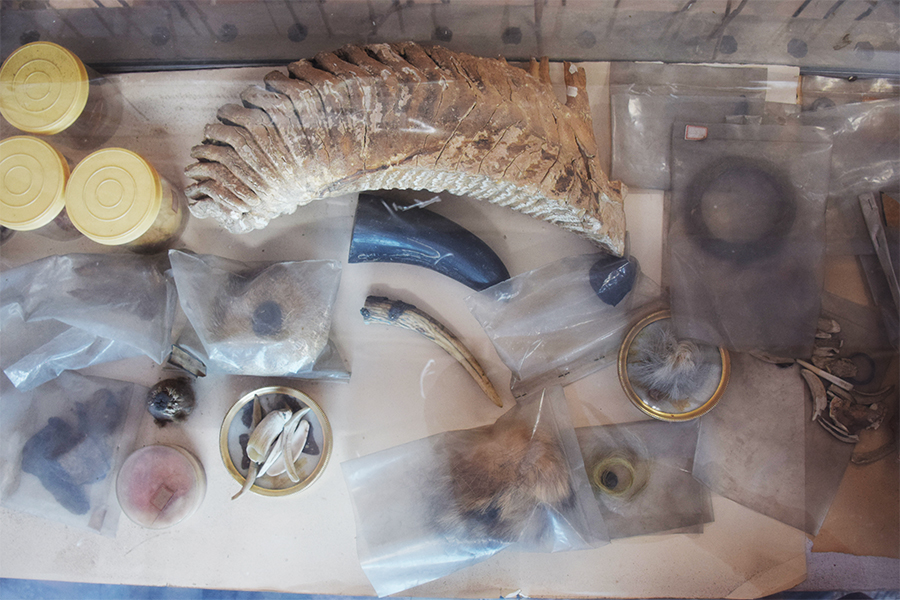 Description of the Image
Various objects from the Tantric section in the museum 
Image title
Tantric objects
Entry fee information
₹ 100 for Indian Tourists
₹ 400 for Foreign Tourists
₹ 50 for Students
Opening Days
Monday
Tuesday
Wednesday
Thursday
Friday
Saturday