Museum Address
27, Arcot Road, T.Nagar, Chennai
Are there any docents or guides who visitors can directly call to book for a guided tour?
No
When was the museum established?
1990
Briefly describe the history of the museum, its collection and donors.
The house of the actor, filmmaker and popular politician Dr Marudhur Gopalan Ramachandran, commonly known as MGR, the chief minister of Tamil Nadu from 1977 to 1987, was converted into a museum after his death. Dr MGR Memorial House, which was once his official residence, now houses several interesting memorabilia associated with his life, acting and political career. The two-storeyed building contains various mementos that were presented to him for the success of his films. His Ambassador car bearing registration number TMX 4777, which had been modified to include a mini television to enable him to watch cricket matches, looks just like new. The hall on the first floor contains many more souvenirs, as well as posters from his films. The most notable artefact is his stuffed pet lion, Raja.  The lion acted with him in a Tamil film, 'Adimai Penn', after which MGR took personal responsibility for its expenses in the Chennai Zoo. Post its death, he took great care to have the body stuffed and placed it in his residence. The first floor also houses his office, and a room where he met visitors. The most significant displays which are kept in a locked room  are a ledger with signatures in blood sent by over 500 fans when he started his political party, and the plaster cast that was used on his neck after he was shot by fellow actor M.R. Radha. Several noteworthy photographs, souvenirs from the Prince of Wales and Tamil Engineers of NASA, as well as a cricket bat gifted by Krishnamachari Srikkanth are also found on the first floor. The house is maintained by the MGR Memorial Trust and all employees are people who were associated with MGR since the 1970s. Entry and drinking water is free and there is a small stall selling books and DVDs about MGR and his movies. To get photographs clicked, one must get in touch with the official photographer. 
Information in Braille
No
Workshops/seminars/lectures
No
Library and archives services
No
IT facilities ( Photocopying, printing, computer )
No
Any other facilities
Photography services available at a cost
Who manages the museum?
Private Organization
Person-in-charge of the museum
Other
Reference Link
https://thresholdsofhistory.blogspot.in/2017/08/mgr-eternal-superhero.html
What is the average duration to see the museum?
1-2 hours
Map your museum's correct location on the map given below.
13.040502678087, 80.233692079782
Is the museum currently closed?
No
Image for museum exterior/building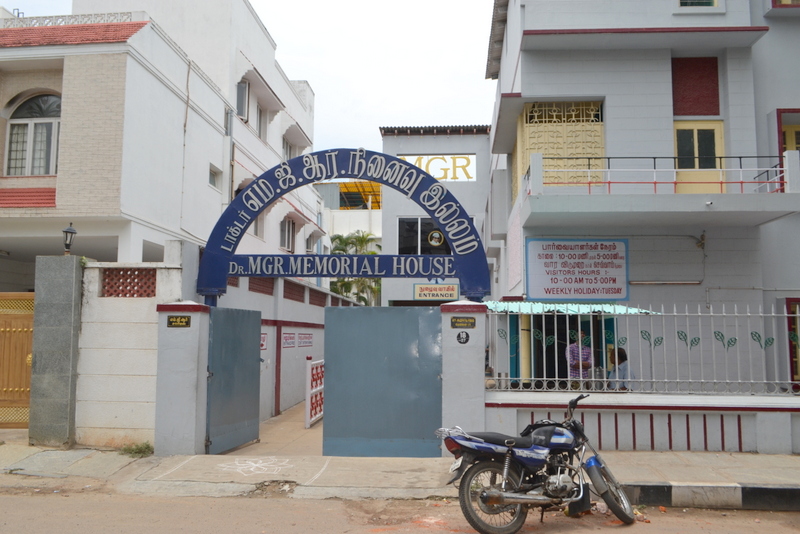 Gallery Images
Image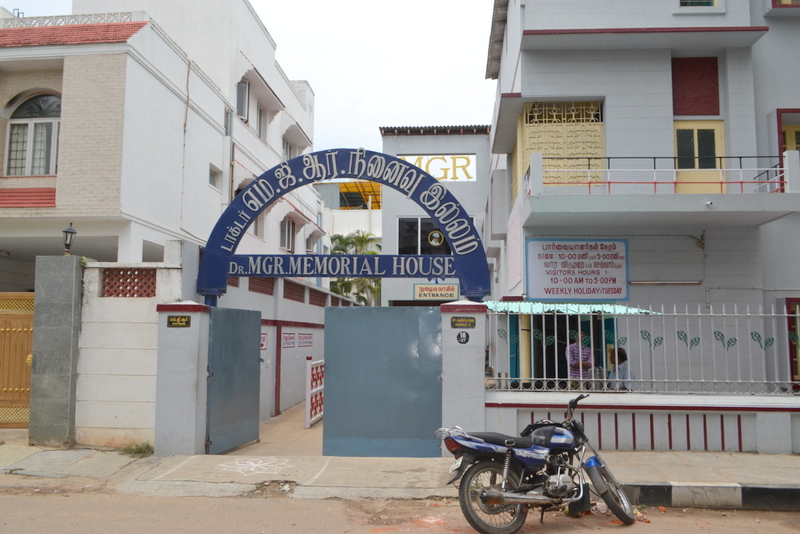 Image title
Entrance to Dr MGR Memorial House
Image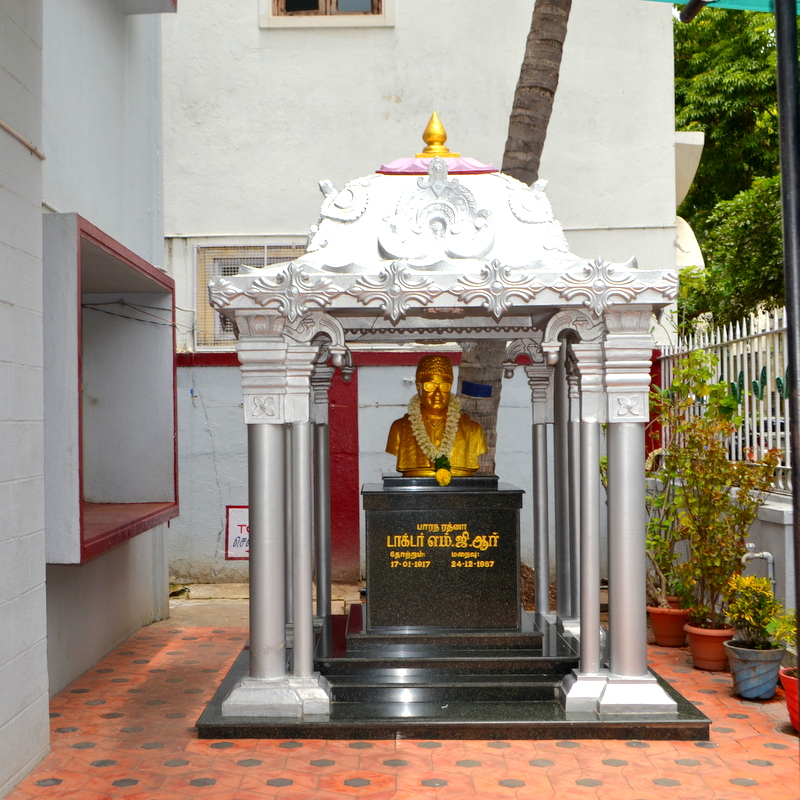 Image title
Bust of Dr MGR displayed inside the museum
Name of the artist
Unknown
Image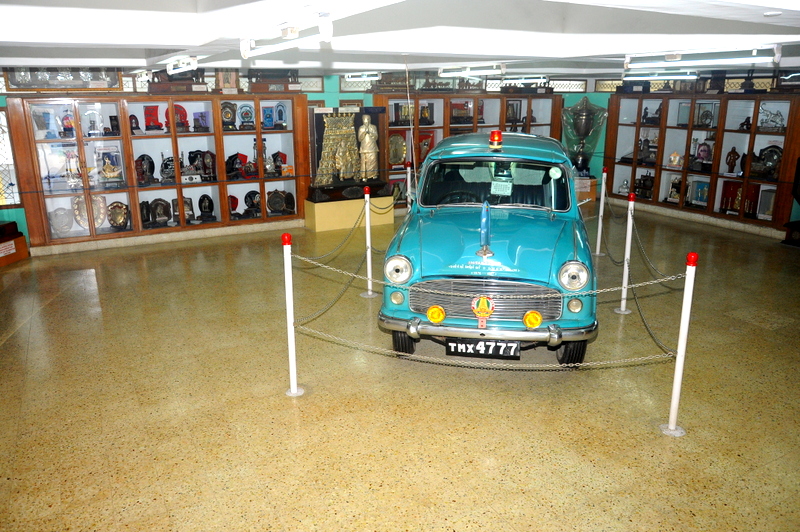 Image title
The personal Ambassador car numbered TMX4777 which Dr MGR used during his tenure as Chief Minister
Image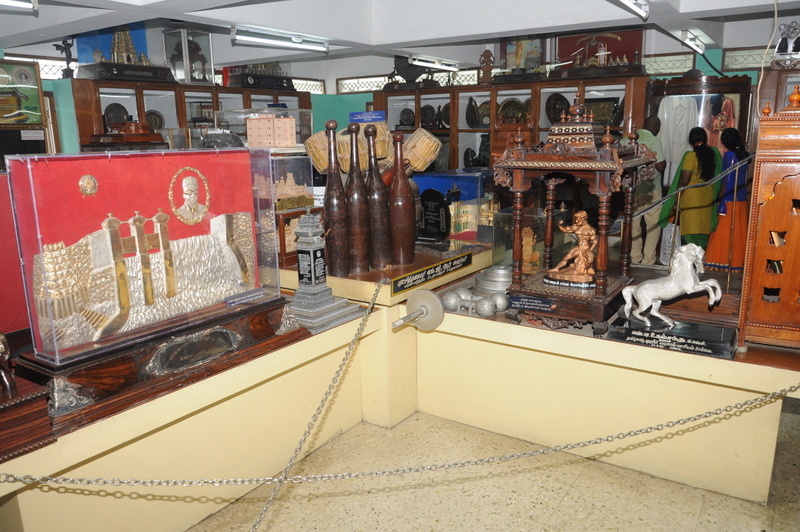 Image title
Dumbbells and other gym equipment used by Dr MGR regularly
Image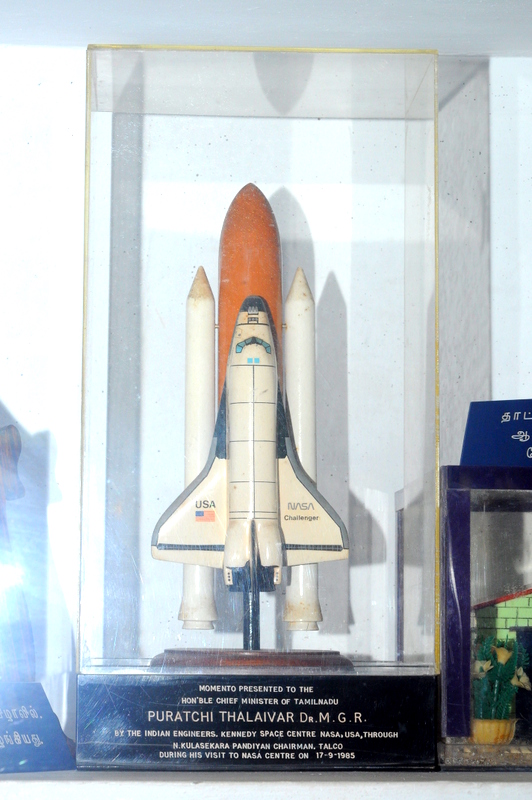 Image title
Souvenir presented by Indian Engineers at NASA to Dr MGR
Name of the artist
Unknown
Image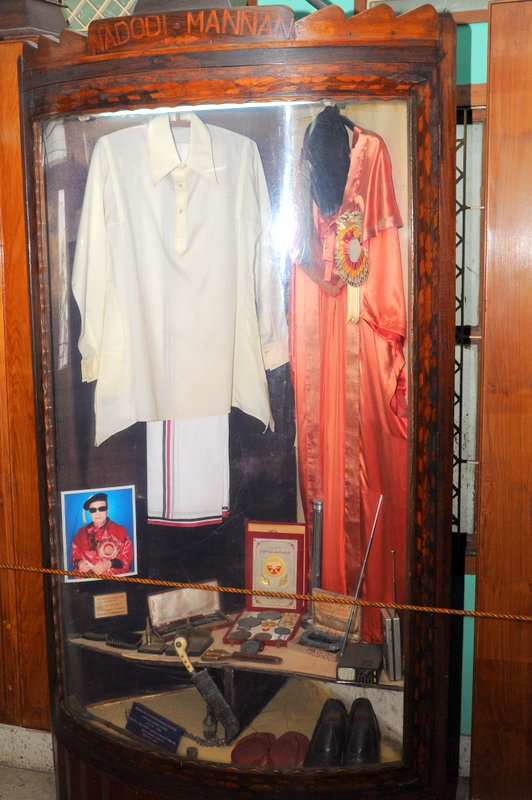 Image title
Dr MGR's clothes, slippers, transistor, and other personal artifacts
Image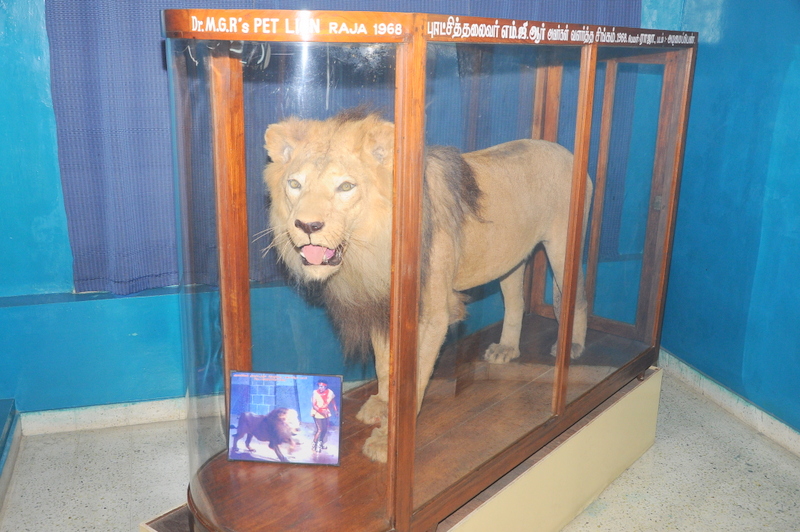 Image title
Dr MGR's stuffed pet lion, Raja
Image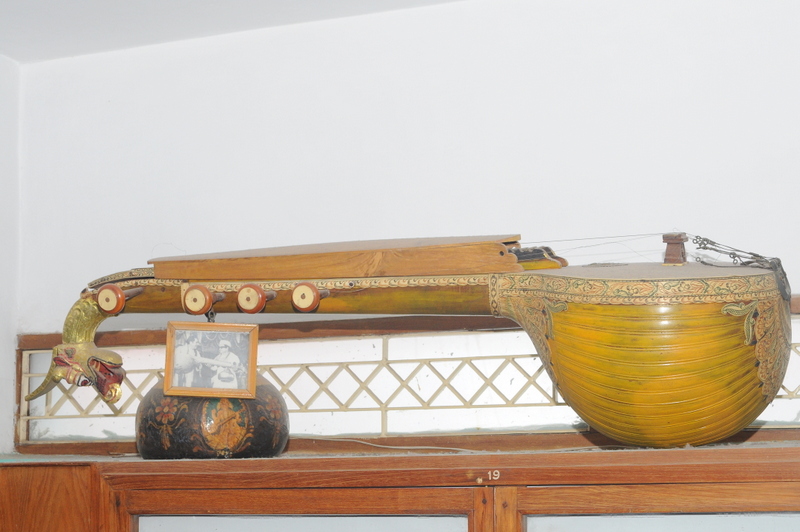 Image title
Veena gifted by Rajiv Gandhi, the then prime minister of India
Image
Image title
A part of Dr MGR's book collection with his pictures with Periyar and the Prince of Wales
Image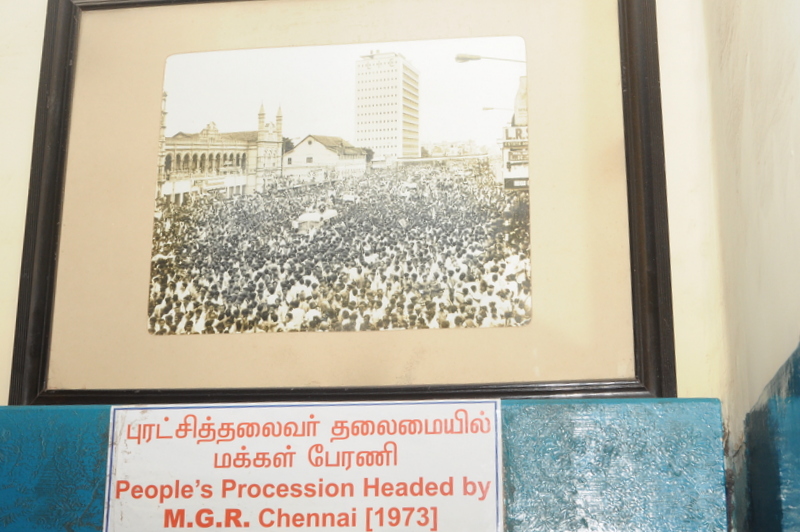 Image title
A photograph showing the crowd behind him as he led a procession
Getting there
Pondy Bazar Bus Stop
Opening Days
Sunday
Monday
Wednesday
Thursday
Friday
Saturday
Public holidays