Museum Address
Manasa Ganothri, University of Mysore
Museum website
http://www.uni-mysore.ac.in/folklore-museum
Are there any docents or guides who visitors can directly call to book for a guided tour?
No
When was the museum established?
1968
Briefly describe the history of the museum, its collection and donors.
The Folklore Museum in Mysore is housed in the Jayalakshmi Vilas Mansion of University of Mysore. The palace as well as the surrounding 300 acres of land was acquired in 1956-1960 by Kuvempu, the first Kannada writer to win the Jnanpeeth award, when he was the university vice-chancellor. This bit of information is displayed in the Kuvempu room in the museum, along with photographs from his life. This museum has a collection of nearly 6,500 indigenously-made artefacts sourced from all over Karnataka.
Palaeolithic tools from excavations at Koppa district, Banavasi, Rajghatta are displayed on the ground floor of the museum. The area of the palace used as a marriage hall now holds displays of objects that belonged to writers and poets. These include their clothing, the pens they wrote with, watches, diaries, umbrellas, and their original writings. There is one display that houses objects owned by the poet Kodagina Gowramma which includes the Mysore sandal soap that was used by Mahatma Gandhi when he visited her.
A section of the museum is dedicated to folk performing arts such as Yakshagana and Kathakali; it houses ornaments, masks, and crowns used in these performances. Larger-than-life puppets share space with their smaller variety made of leather and wood, and straw dolls. Objects used in everyday life such as grinding stones and lamps also find place here.
In the outside area of the museum is a wooden chariot collected by P.R. Tippeswamy, the man who made the place what it is today. P.R. Tippeswamy, a folklorist, was the first curator of the museum. Prof. D. Javare Gowda and J. Paramashivaiah were the other scholars who contributed immensely to the building of the museum's collection.
Information in Braille
No
Workshops/seminars/lectures
No
Library and archives services
No
IT facilities ( Photocopying, printing, computer )
No
Conference/ Seminar hall
No
Who manages the museum?
Others
Others:
University of Mysore
Person-in-charge of the museum
Director
Last Name
Srimandharkumar
What is the average duration to see the museum?
3-4 hours
Map your museum's correct location on the map given below.
12.313494136927, 76.622664928436
Is the museum currently closed?
No
Image for museum exterior/building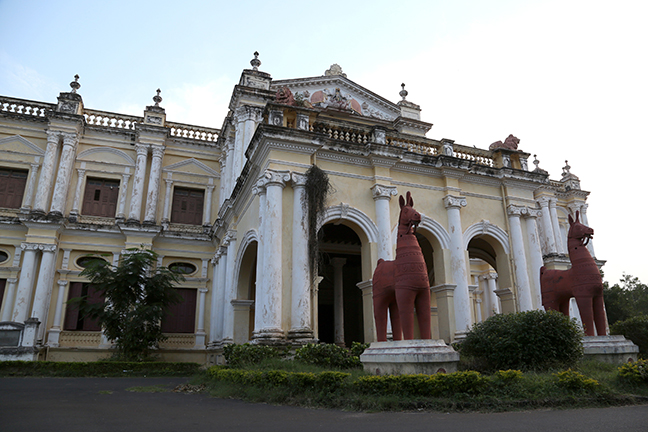 Gallery Images
Image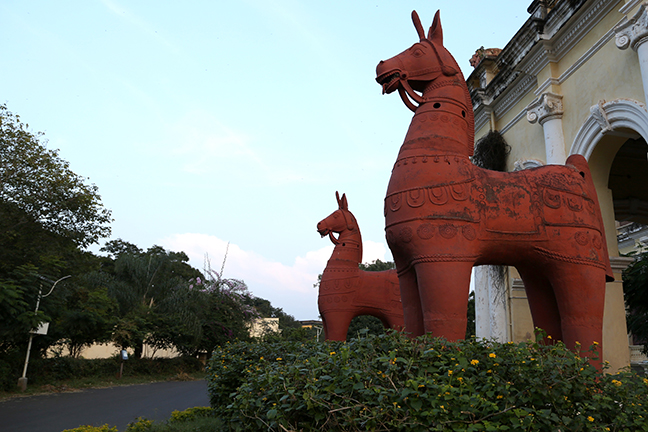 Image title
Terracotta sculptures
Image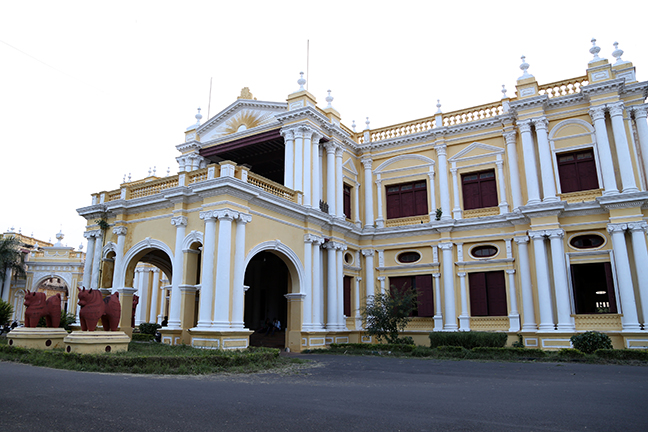 Image title
Folklore Museum, Jayalakshmi Vilas Mansion
Getting there
From Suburban bus stand. Bus no. 261, 264, 265, 266
Opening Days
Monday
Tuesday
Wednesday
Thursday
Friday
Saturday
Other Information
Shut from 1:15pm to 2:30 pm