Museum Address
(Sarnath Museum) Archaeological Site Museum, Saranth Station Rd, Sarnath, Varanasi, Uttar Pradesh 221007, India
Museum website
http://www.sarnathmuseumasi.org
When was the museum established?
1910
Briefly describe the history of the museum, its collection and donors.
Archaeological Museum Sarnath was established in 1910 and is a site museum of the ASI (Archaeological Survey of India). It was built to preserve and display antiquities found during the excavation at Sarnath. The idea of the construction of the museum was initiated by Sir John Marshall, the then Director-General of ASI. The designing of the museum was commissioned to Mr James Ransome, who was the consulting architect to the Government of India.
There are five galleries and two verandahs in the museum. There are many important artefacts that exhibit the materials and techniques used from 3rd century BC to 12th century AD found at Sarnath.
One of the most notable images at the museum is of Buddha preaching, from the Gupta period, and the Lion Capital of Ashoka. Some other objects like figures of birds, animals, male and female heads dating from 3rd century BC to 12th century AD and terracottas, decorated baked bricks and pots, images of Jain Tirthankaras Parshvanatha, and Vimalanatha, etc. The museum also has an attached archaeological park and a souvenir shop at the entrance.
Information in Braille
No
Workshops/seminars/lectures
Yes
Library and archives services
Yes
IT facilities ( Photocopying, printing, computer )
No
Conference/ Seminar hall
Yes
Who manages the museum?
ASI
Person-in-charge of the museum
Other
Additional information ( if any)
Archeological Park Fee:
Indians- Rs 25
Foreigners- Rs 300
Reference Link
http://www.sarnathmuseumasi.org/index.html
What is the average duration to see the museum?
3-4 hours
Map your museum's correct location on the map given below.
Is the museum currently closed?
No
Image for museum exterior/building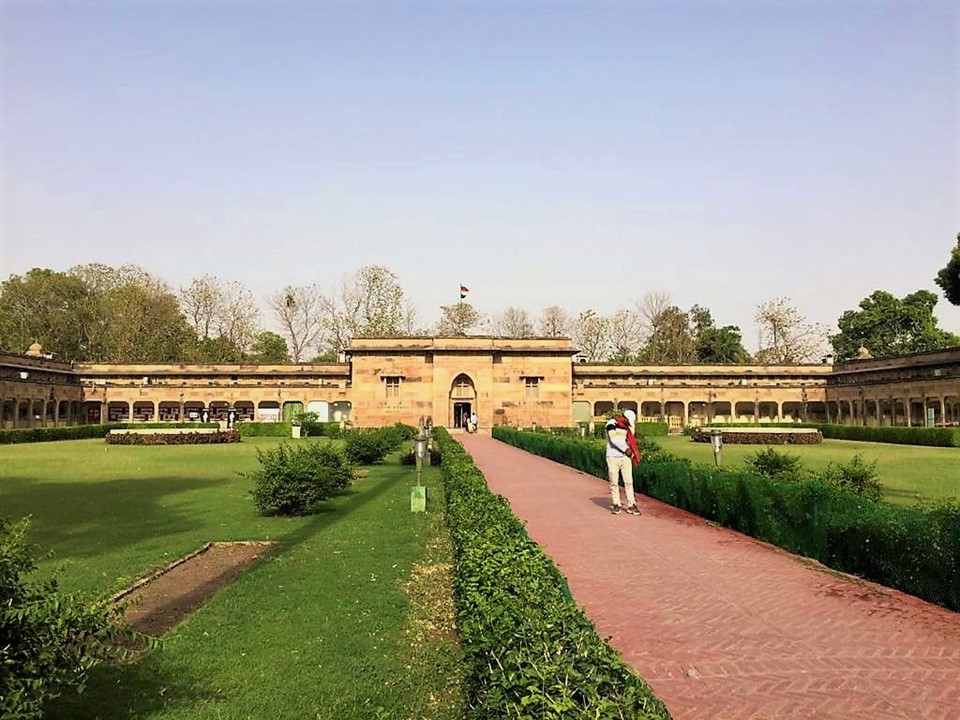 Gallery Images
Image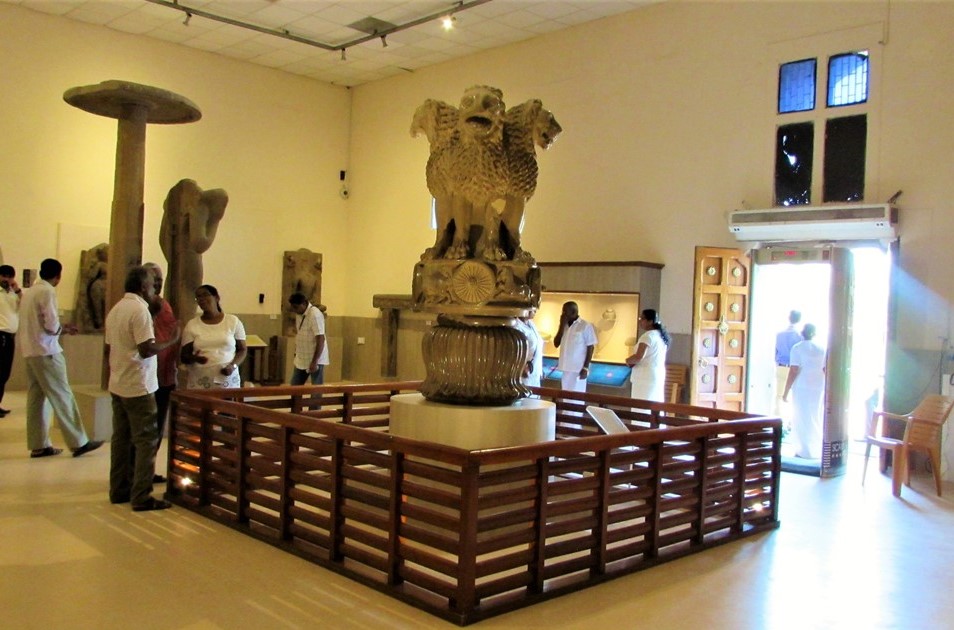 Description of the Image
The Lion Capital, India's national emblem, is exhibited in this gallery. It is made of Chunar sandstone.
Image title
Lion Capital of Ashoka pillar
Year
Mauryan, 3rd century BC
Image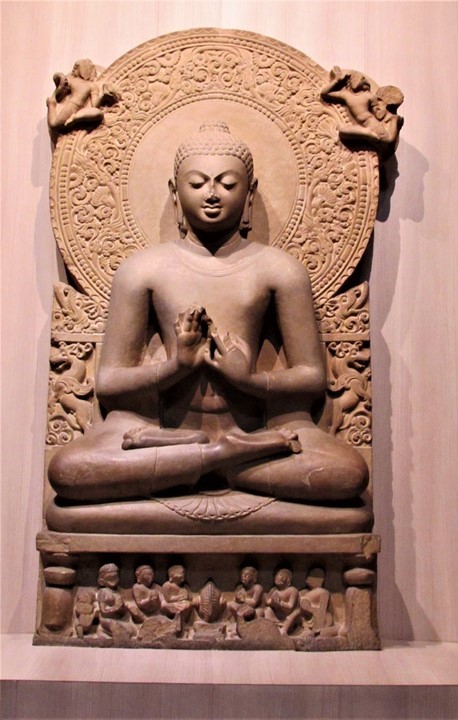 Image title
Sculpture of Buddha
Year
Gupta, 5th century AD
Image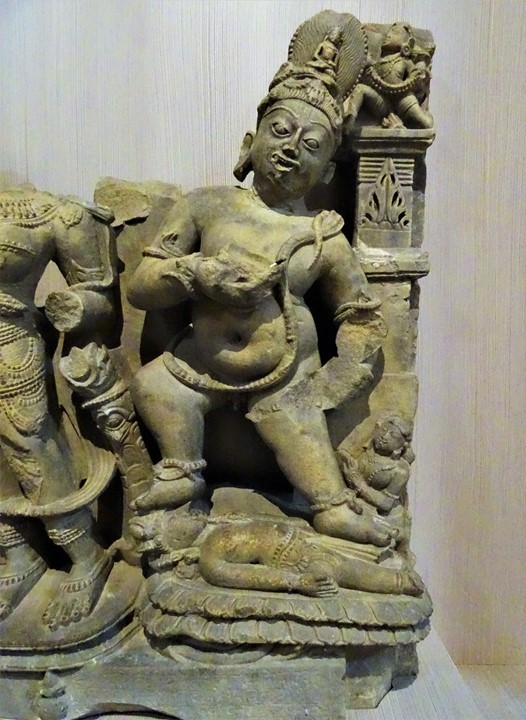 Image title
Sculpture of Jambhal and Vasudhara
Year
Early Medieval,10 - 11th century AD
Image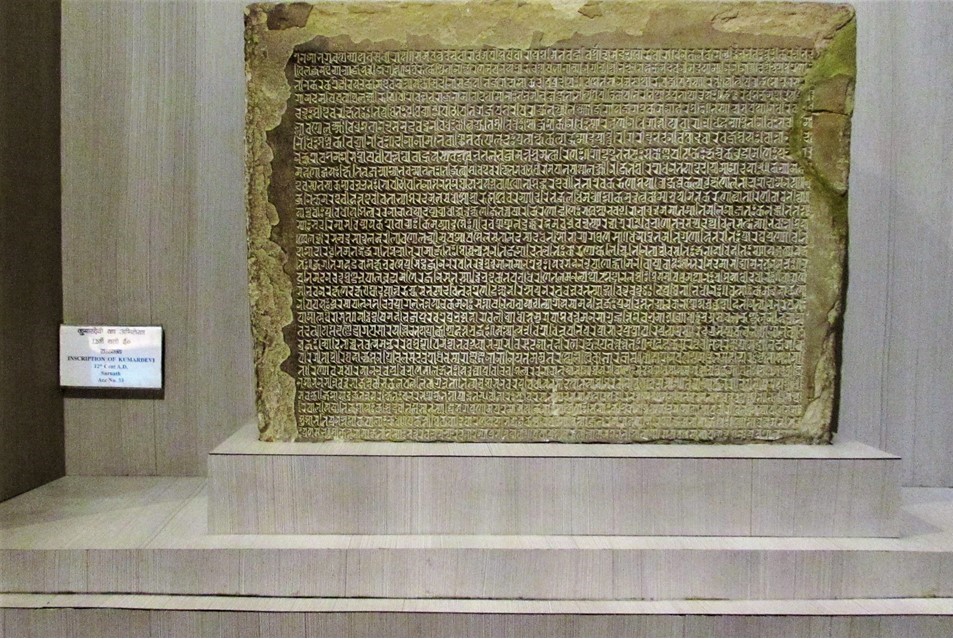 Image title
Inscription of Kumardevi
Year
Medieval, c. 12th century AD
Image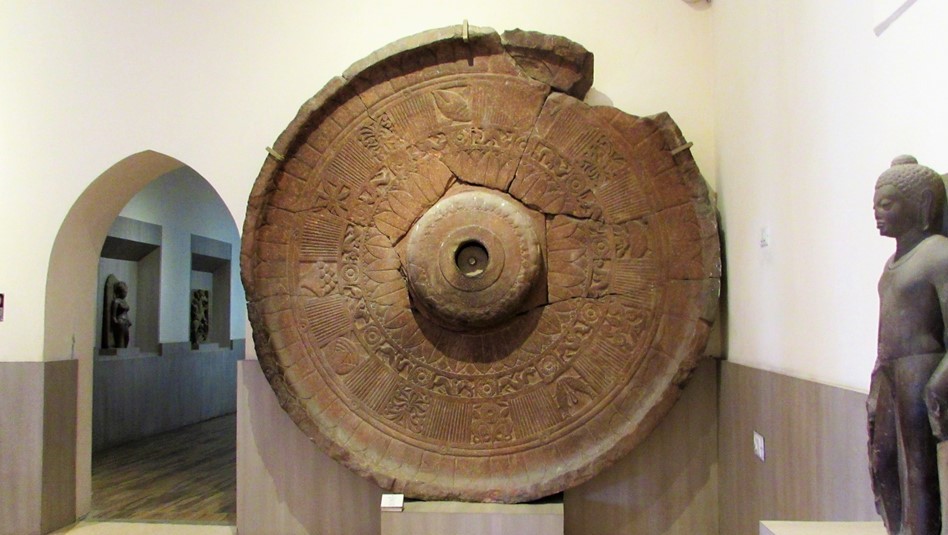 Image title
Umbrella of Bodhisattva 
Year
Kushana c. 1st century AD
Image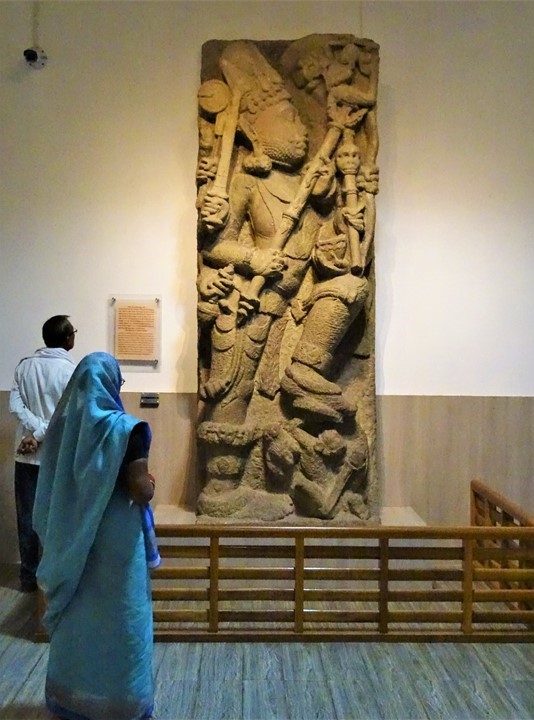 Description of the Image
Unfinished stone artwork showcasing Lord Shiva with ten arms holding different weapons and killing the demon Andhakasura with his trident.
Image title
Lord Shiva killing Andhakasura
Year
Medieval, 10 - 11th century AD
Entry fee information
Rs 5 for all
Free Entry: Below 15 years
Opening Days
Sunday
Monday
Tuesday
Wednesday
Thursday
Saturday
Public holidays