Museum Address
GD 30, Rajdanga Main Road, Sector F, East Kolkata Township.
Are there any docents or guides who visitors can directly call to book for a guided tour?
No
When was the museum established?
2017
Briefly describe the history of the museum, its collection and donors.
 The Mahasweta Devi Shangraha Shala was established in 2017. The museum is located in the house where Mahasweta Devi spent her final years. After her death in 2016, the house was renovated by the state government and converted into a museum and archive. The archive is still undergoing renovations, which is why it remains closed to the public. It is expected to open by the end of this year.
Information in Braille
No
Workshops/seminars/lectures
No
Library and archives services
Yes
IT facilities ( Photocopying, printing, computer )
No
Conference/ Seminar hall
Yes
Who manages the museum?
State Government
Additional information ( if any)
Permission to photograph artefacts in the museum can be obtained from Mahasweta Devi's grandson, Tathagata Bhattacharya. The management puts visitors in touch with him on request.
Reference Link
https://www.facebook.com/tathagata.bau.bhattacharya
What is the average duration to see the museum?
1-2 hours
Map your museum's correct location on the map given below.
22.452237351186, 88.39629953606
Is the museum currently closed?
No
Image for museum exterior/building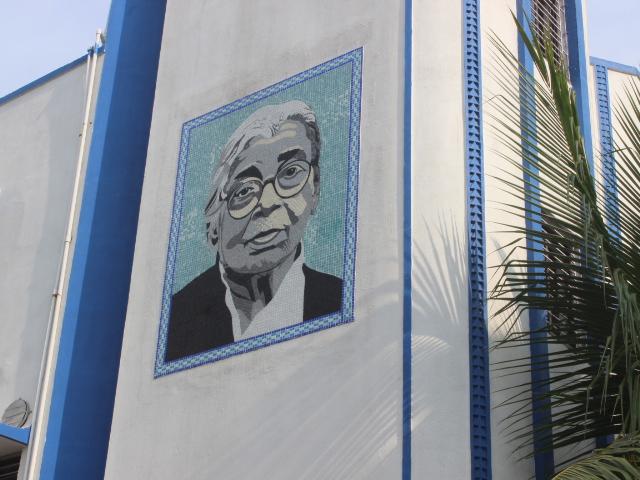 Gallery Images
Image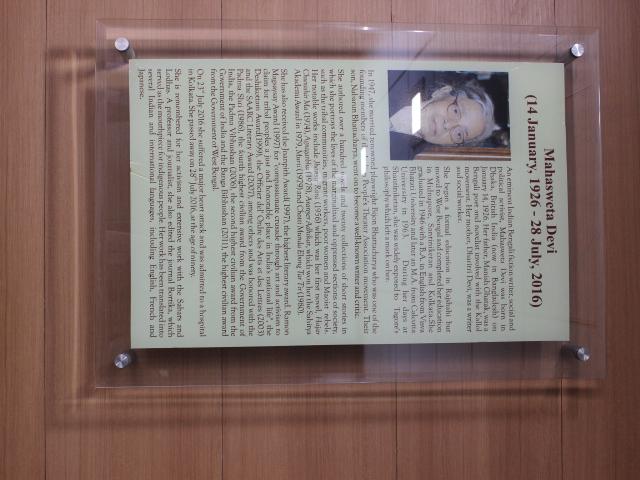 Image title
A plaque with a brief biography of Mahasweta Devi
Image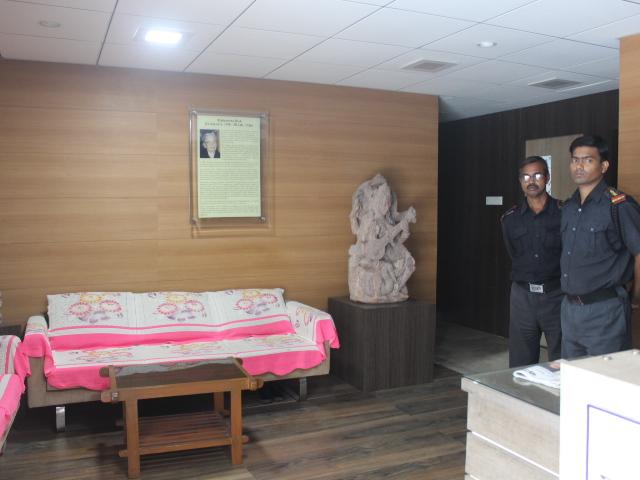 Image title
Museum lobby with security personnel
Image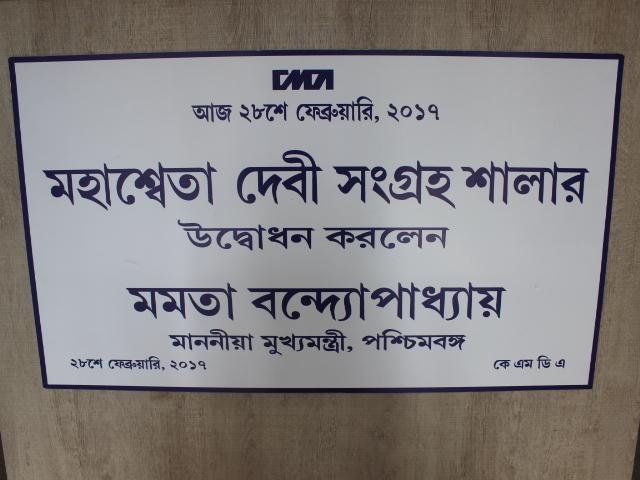 Image title
The museum's inaugural plaque with the name of the chief minister of West Bengal
Image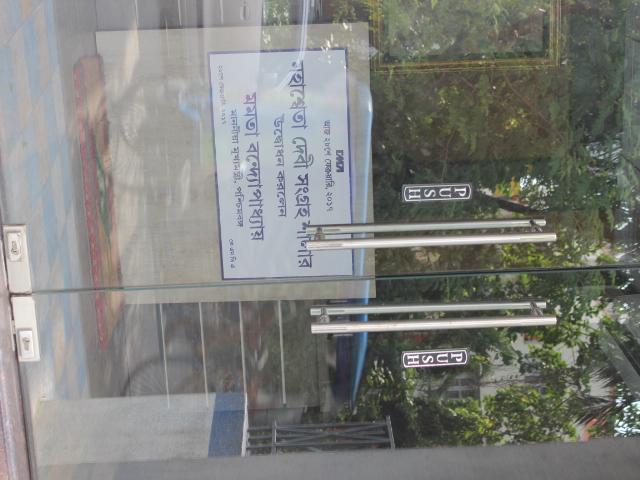 Image title
The main entrance to the museum
Image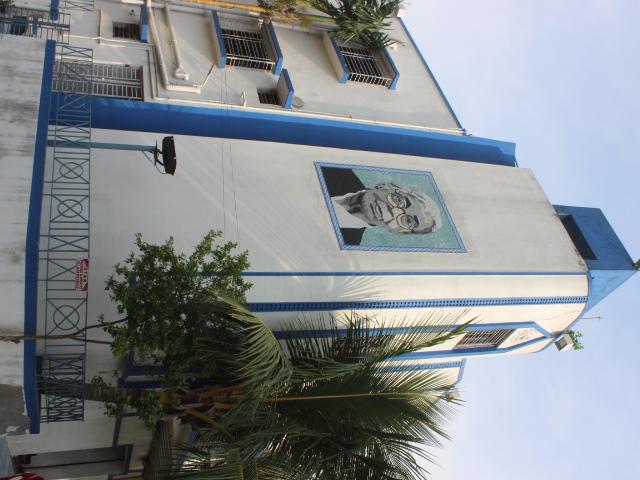 Image title
Exterior of the museum building
Opening Days
Sunday
Monday
Tuesday
Wednesday
Thursday
Friday
Saturday
The best time of the day to visit the museum?
Afternoons--between 2 pm and 4 pm--are the least crowded. The maximum number of people visit in the morning, between 11 am and 1 pm.
Interesting things about the Museum
• The archive contains Mahasweta Devi's personal letters to friends and family.
• Certain portions of the house have been left untouched and it is believed that one can hear whispers in those corners. It does not have any scientific backing, but it is quite a strong belief among the staff and makes for an interesting legend.
• The exterior part of the building has an excellent collage of Mahasweta Devi.

Most uninteresting aspect of the museum
• There are absolutely no tribal artefacts in the museums, despite it being known that Mahasweta Devi had many in her personal collection.
• The building has been painted blue and white, taking away the charm and feel of the writer's natural habitat.

Name of Museum Surveyor
Sreyoshi Guha Thakur