Museum Address
Rabindra Bhawan, 35 Ferozeshah Road
Email
mail@sangeetnatak.gov.in
Museum website
https://sangeetnatak.gov.in/sna/
Are there any docents or guides who visitors can directly call to book for a guided tour?
No
When was the museum established?
1964
Briefly describe the history of the museum, its collection and donors.
The Sangeet Natak Akademi established their museum with the aim of preserving and promoting the performing arts of India. The museum aids research work and furthers documentation efforts in the area while catering to students and cultural enthusiasts. The gallery of musical instruments has over 200 instruments on permanent display. The collection is divided into percussion, wind and string instruments. The collection of percussion instruments is particularly interesting as it encompasses a large and diverse section of the display. The museum also has a collection of rare instruments, including the kachwa sitar (North India) and gettu vadyam (Tamil Nadu), which are must-see exhibits. The mask gallery is located just opposite the gallery of musical instruments. It houses a variety of masks from around India, including the famous Chhau masks of Jharkhand. While the museum itself does not have a specific shop or library, both these facilities are part of the Sangeet Natak Akademi and are easily accessible as they are on the premises themselves. There are washrooms and drinking-water facilities on the premises as well.
Information in Braille
No
Workshops/seminars/lectures
Yes
Library and archives services
No
IT facilities ( Photocopying, printing, computer )
No
Conference/ Seminar hall
Yes
Who manages the museum?
Private Organization
Person-in-charge of the museum
Curator
Reference Link
Sangeet Natak Akademi Museum, SNA website and curator Jayant Choudhary
What is the average duration to see the museum?
less than 1 hour
Map your museum's correct location on the map given below.
28.624271338336, 77.23034620285
Is the museum currently closed?
No
Image for museum exterior/building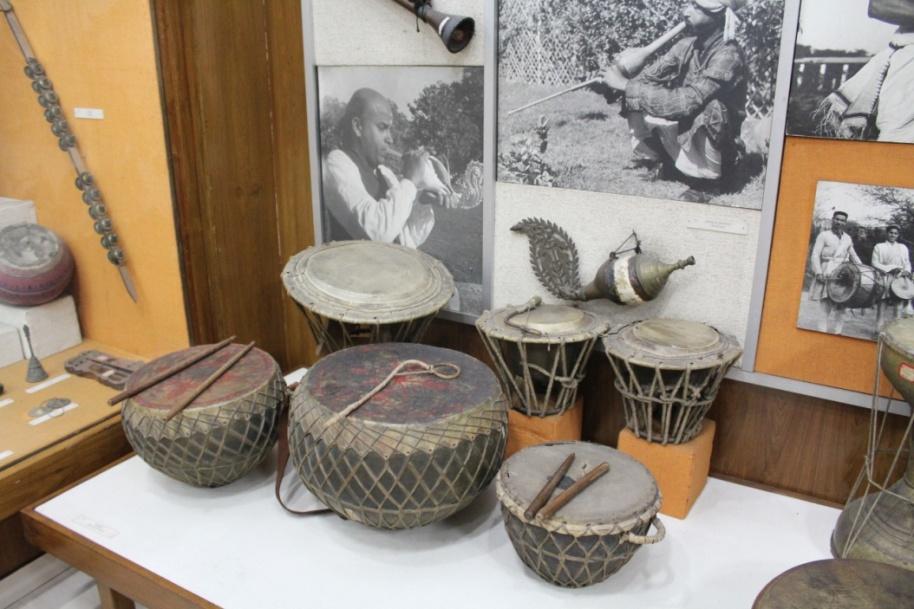 Gallery Images
Image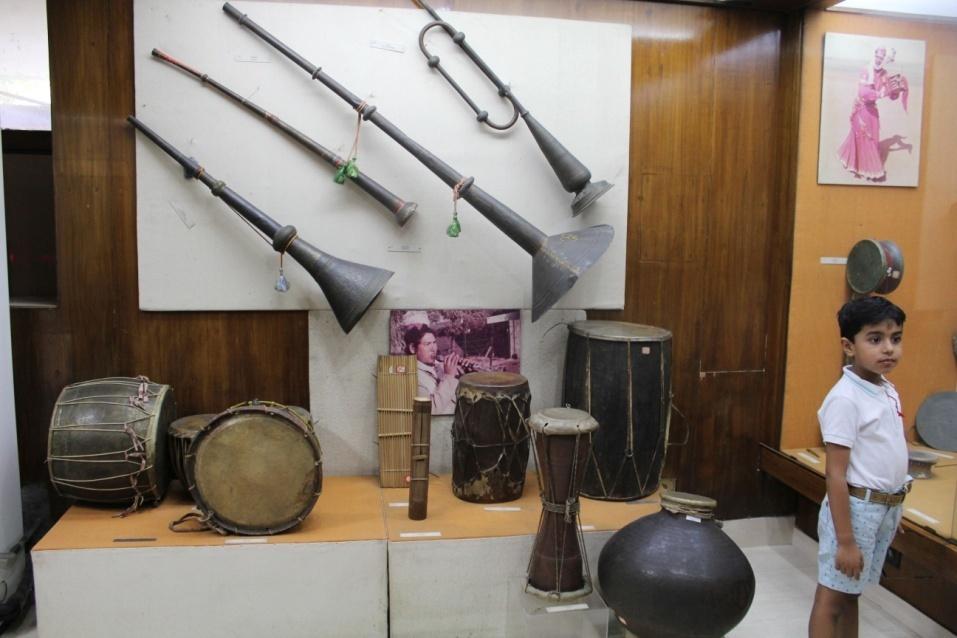 Image title
A child next to a set of percussion instruments including a damaru, maddale, ghatam. There is also a shehnai displayed above which is a wind instrument.
Image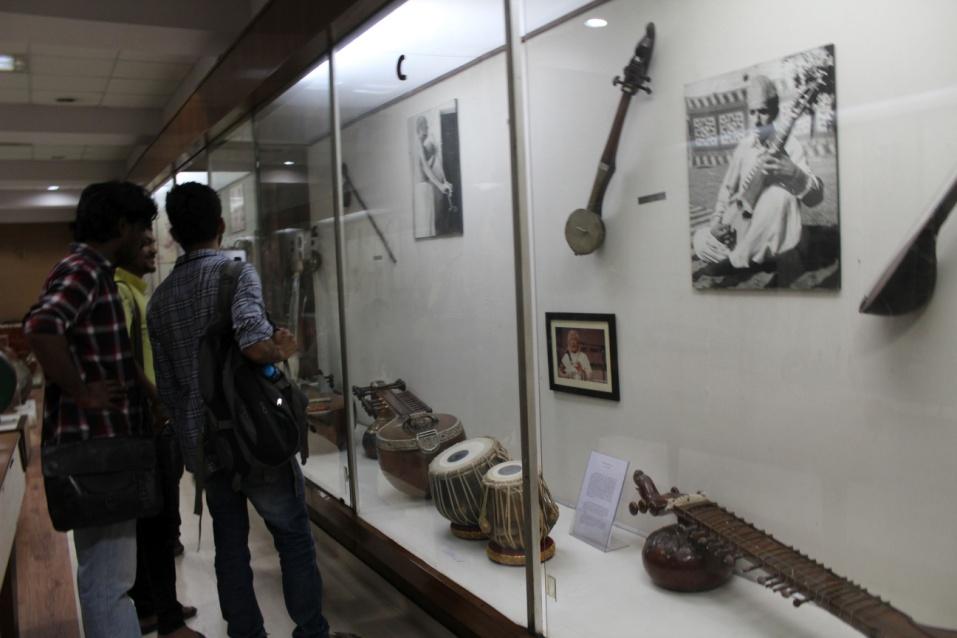 Image title
Visitors near a display of string instruments, including a sitar and an ektara and percussion instruments including a tabla. 
Image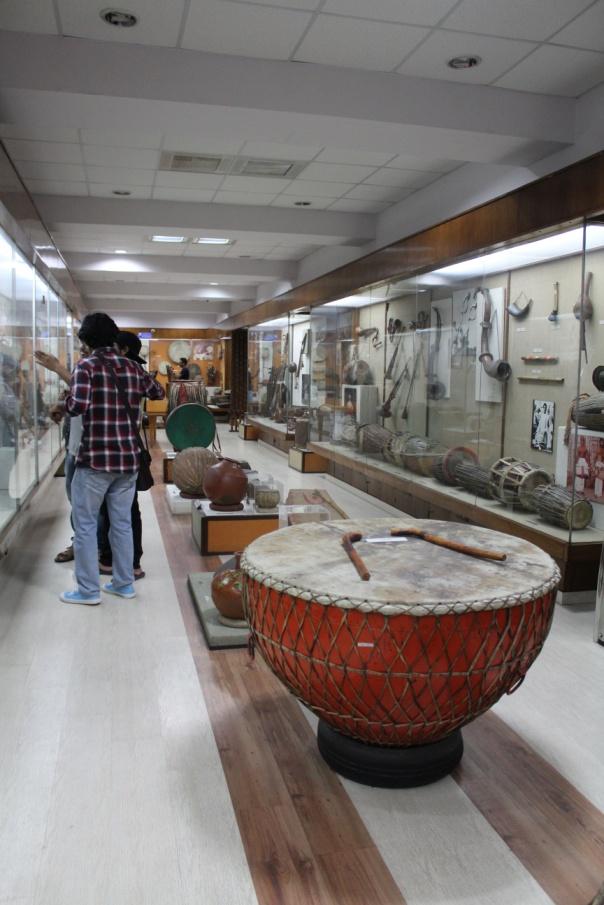 Image title
Visitors near a display of string instruments including a sitar and ektara. Displayed within is a chande.
Image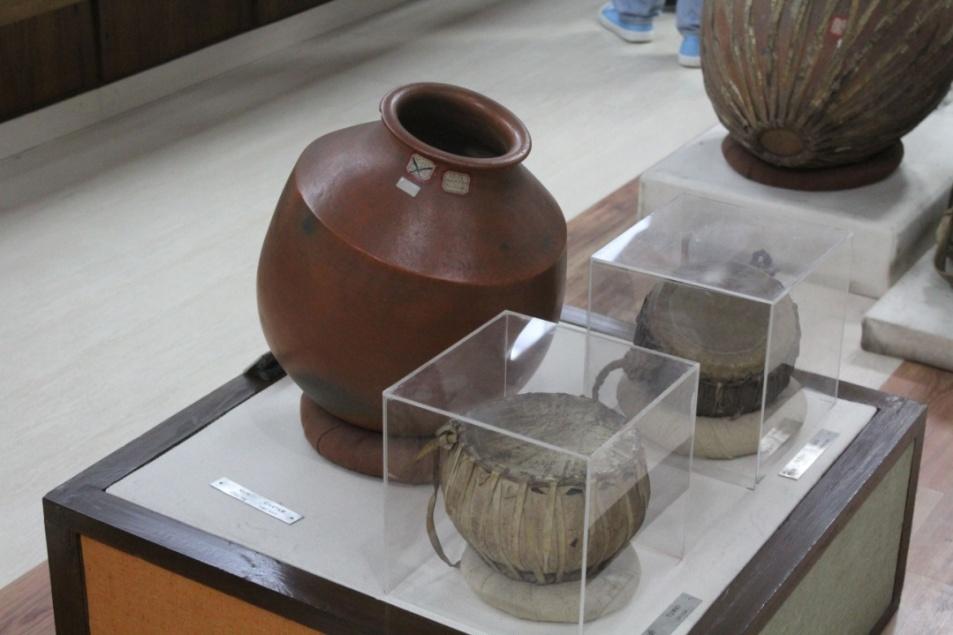 Image title
A display of percussion instruments including a nagara and tabla.
Image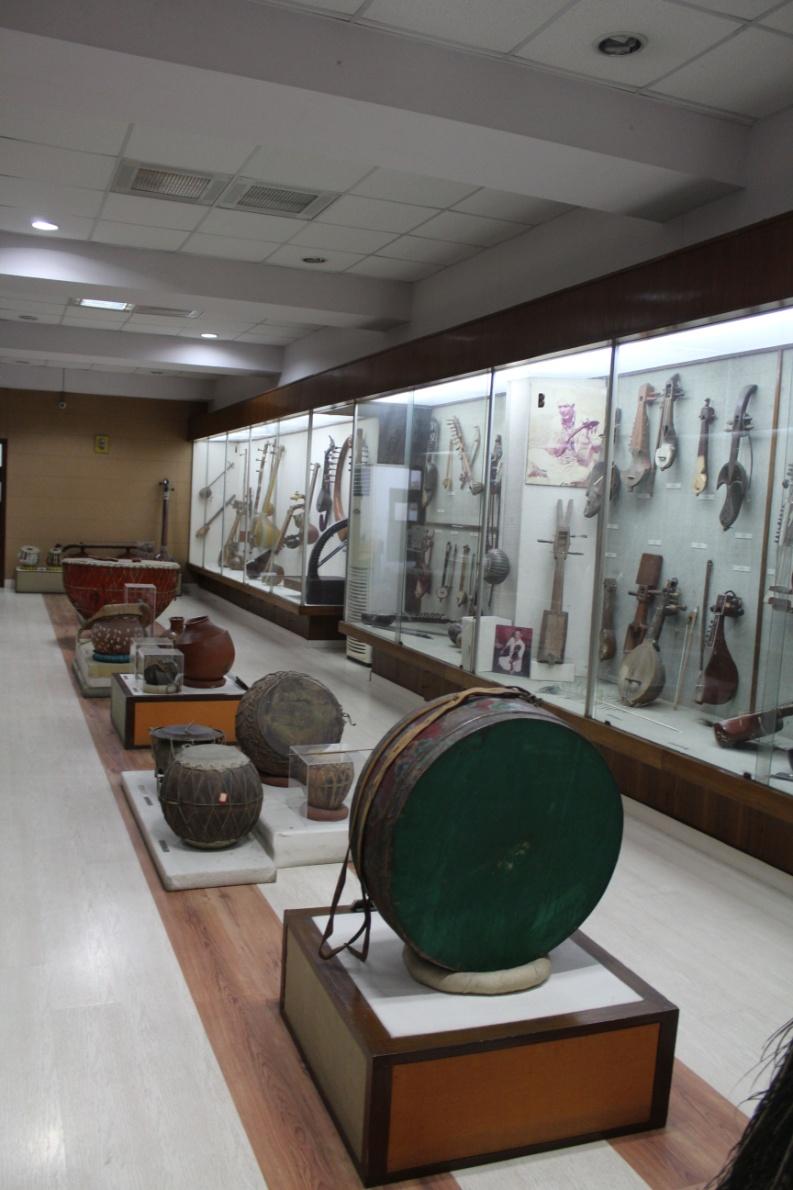 Image title
Front view of the instruments gallery
Image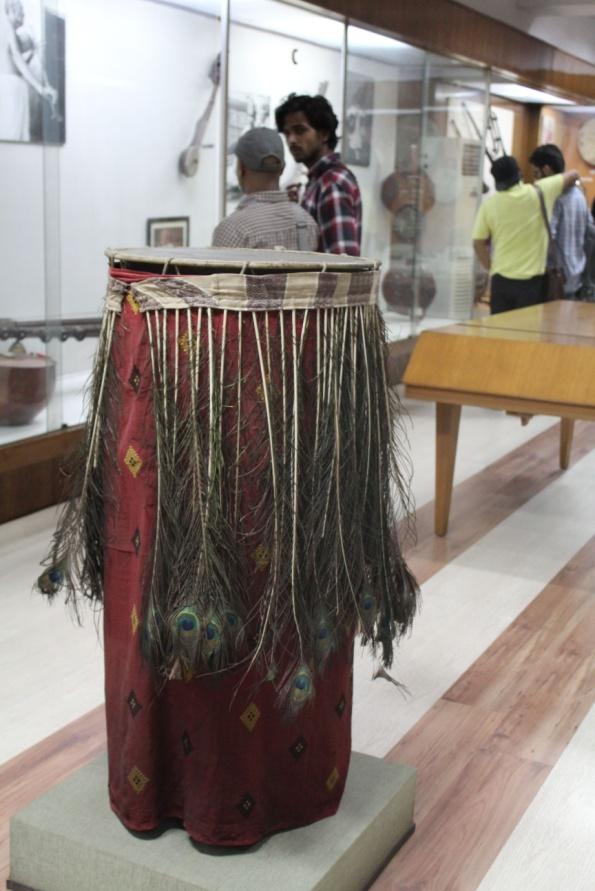 Image title
A traditional percussion instrument
Image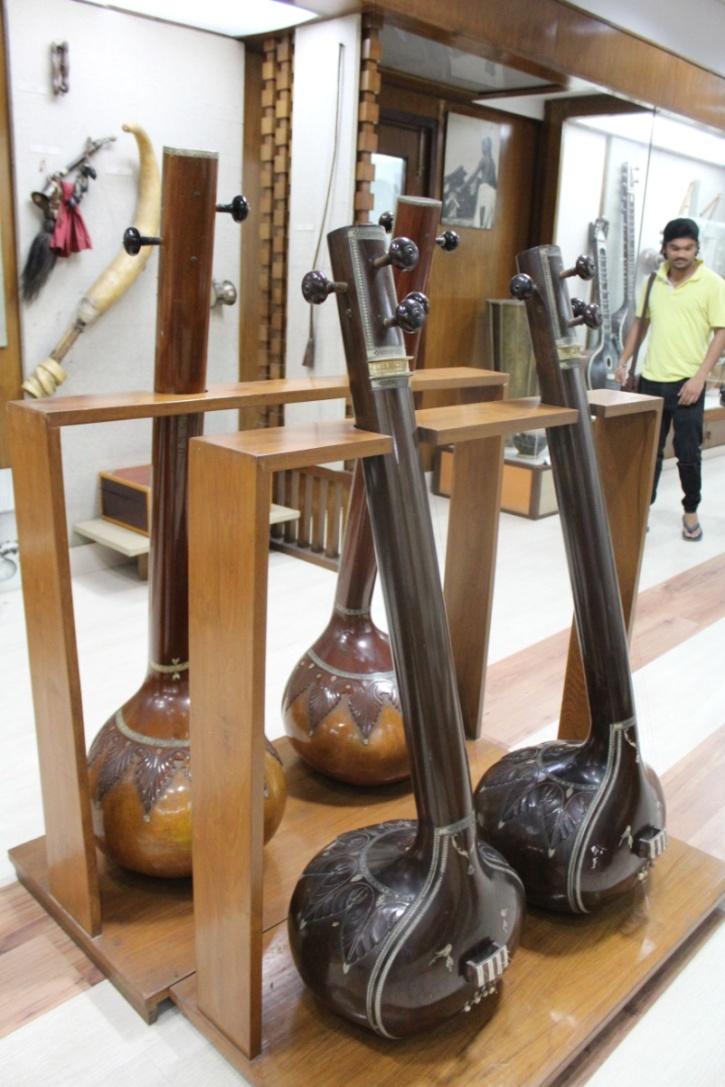 Image title
A display of string instruments
Opening Days
Monday
Tuesday
Wednesday
Thursday
Friday
Interesting things about the Museum
1. The Gallery of Musical Instruments is also called 'Asavari', meaning 'spirit of the heavens'.
2. The Chhau masks of Jharkhand are displayed in the Mask Gallery. These are rare to see as it is a dying art form.
3. The kachwa sitar (North India) and gettu vadyam (Tamil Nadu) are particularly rare instruments that are displayed.

Most uninteresting aspect of the museum
There are no photos of artisans using or wearing the masks, which detracts from the experience.
a. Helpfulness (guides, guards, curator, director)
Above average
Name of Museum Surveyor
Pallavi Baraya