Museum Address
Khoj Museum/Vedshala, Near Naranpura Railway crossing.

Email
khojmuseum@gmail.com
Museum website
www.khojmuseum.org
Are there any docents or guides who visitors can directly call to book for a guided tour?
Yes
When was the museum established?
2018
Briefly describe the history of the museum, its collection and donors.
KHOJ – Science + Art + Innovation was initiated as a joint concept by two organisations: Manthan Educational Programme Society, India (organization working in the field of innovation-based science communication ideas since a period of almost past 2 decades) and ZOOM Kinder Museum, Vienna (a children's museum in Vienna focusing on the concept of play for learning. Zoom was founded in the year 1994 and is a very important museum in the Museums Quartier in Vienna).
Khoj is one of the few dynamic children's museums in India and was established in the year 2018. It connects science, design & innovation by means of participatory displays. Unlike a regular museum where visitors don't touch the display, at Khoj children are encouraged to participate and play with the displayed activities. Khoj believes that learning happens best when a child is immersed in a positive, happy experience and provides this by means of games and experiments designed around a certain concept such as soap bubbles, plants or moving images. It's a museum that children and adults will enjoy alike! 

The museum has 2 permanent exhibits – A for Astronomy and Able. The two temporary exhibits rotate every 6 months. 
As of August 2019, the museum was in the process of initiating the second exhibit cycle based on the concept of environment. It will display exhibitions on Plastics, Soil and Water and Climate Change. Each floor displays a set of almost 20 to 25 different activities which impart experiential knowledge on different concepts of science. 
The key approaches of the museum as hands-on, interactive, inquiry-based, subject-specific, promoting the concept of design, conducting workshops, experimentation based, linking science with daily life and connecting science, art and innovation. 
Information in Braille
No
Workshops/seminars/lectures
Yes
Library and archives services
Yes
IT facilities ( Photocopying, printing, computer )
No
Conference/ Seminar hall
No
Who manages the museum?
Non-profit Organization
Person-in-charge of the museum
Chairman
Reference Link
https://www.khojmuseum.org/
What is the average duration to see the museum?
1-2 hours
Map your museum's correct location on the map given below.
Is the museum currently closed?
No
Image for museum exterior/building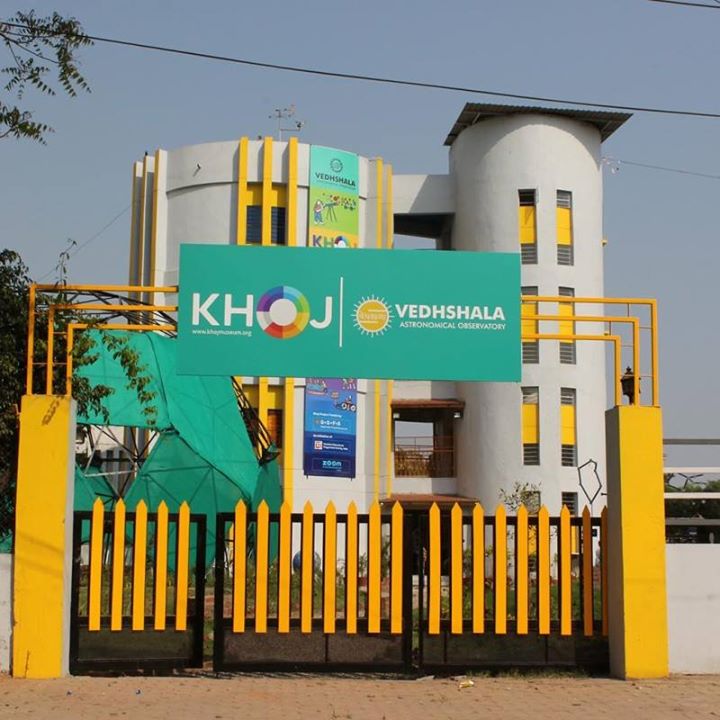 Opening Days
Sunday
Tuesday
Wednesday
Thursday
Friday
Saturday
Other Information
Lunch break - 1:30 pm - 2:30 pm
The best time of the day to visit the museum?
Afternoons.
Interesting things about the Museum
All the exhibits in the museum are purely hands-on and experience-based and are focused on the concept of play and inquiry generation in a visitors mind. The museum is a dynamic museum displaying new concepts related to science every year, and promotes a lot of activities, workshops, events and competitions

a. Building
Above average
Name of Museum Surveyor
Keyur Shah