Museum Address
1, Mata Sundri lane, ITO, New Delhi- 110002

Email
ghalibinstitute@gmail.com
Museum website
https://ghalibinstitute.org/
Are there any docents or guides who visitors can directly call to book for a guided tour?
Yes
When was the museum established?
1969
Briefly describe the history of the museum, its collection and donors.
The Begum Abida Ahmed Ghalib Museum was established 1971. The idea of founding a memorial of Mirza Asadullah Khan Ghalib was ushered by a committee formed under the patronage of Dr Zakir Husain, late President of India to celebrate Ghalib Centenary in 1969. Mrs Indira Gandhi, then Prime Minister was appointed the president and Mr Fakhrudddin Ali Ahmed (also a former President of India) the secretary of the committee. As a result of the endeavours of this committee, the Ghalib Institute was established in 1971. The Ghalib Institute Museum was named after its founder Begum Abida Ahmed, wife of Fakhruddin Ali Ahmed, who was a distant relative of Ghalib and had some of his belongings in possession.

The museum - not to be confused with the Ghalib Academy established Ghalib Memorial Museum - houses various personalia of Mirza Ghalib - including several unpublished letters - and stamps in addition to scale models depcting scenes from Mirza Ghalib's life.
Information in Braille
No
Workshops/seminars/lectures
Yes
Library and archives services
Yes
IT facilities ( Photocopying, printing, computer )
Yes
Conference/ Seminar hall
Yes
Who manages the museum?
Private Organization
Person-in-charge of the museum
Curator
Reference Link
https://ghalibinstitute.org/
What is the average duration to see the museum?
1-2 hours
Map your museum's correct location on the map given below.
Is the museum currently closed?
No
Image for museum exterior/building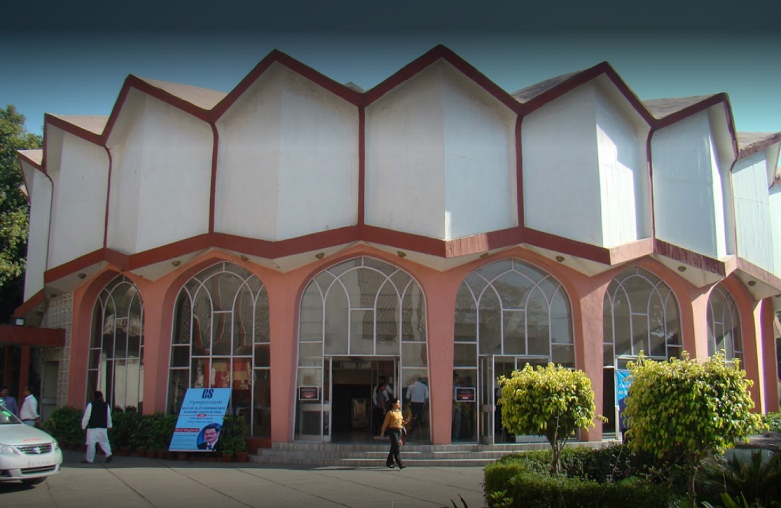 Opening Days
Monday
Tuesday
Wednesday
Thursday
Friday
Other Information
Lunch time - 1PM
The best time of the day to visit the museum?
Museum is generally not crowded, although the best time to visit is 10am-12:30 pm.
Interesting things about the Museum
The Institute has always had a two-pronged approach in popularizing and promoting Ghalib's works in the literary spheres as well as in the cultural arena. Ghalib's stamps and unpublished letters are some of the interesting displays at the museum.

Name of Museum Surveyor
Alishah