Museum Address
Dr NTR Beach Rd, opp. Kursura Submarine museum, AU North Campus, HPCL Colony, Pandurangapuram, Visakhapatnam, Andhra Pradesh 530003
Museum website
https://www.indiannavy.nic.in/content/tu-142m-aircraft-museum-visakhapatnam
When was the museum established?
2017
Briefly describe the history of the museum, its collection and donors.
Established in 2017, the TU 142M Aircraft Museum is located in the eponymous military aircraft of Russian design. This turboprop, anti-submarine warfare aircraft stands in close proximity to the INS Kurusura Submarine Museum on Beach Road. After having served the Indian Navy for thirty years it was decommissioned and converted into a museum and is now maintained by the Government of Andhra Pradesh and the Visakhapatnam Urban Development Authority.
Various mechanical equipment and accoutrements make up the displays. This includes engines, propellers, parachutes, anti-submarine missiles, date recorder and sonobuoys. Audio-visual aid is  also made accessible to visitors in order to complement their museum viewing experience.
Who manages the museum?
State Government
Reference Link
https://visakhapatnam.ap.gov.in/museums/
Is the museum currently closed?
No
Image for museum exterior/building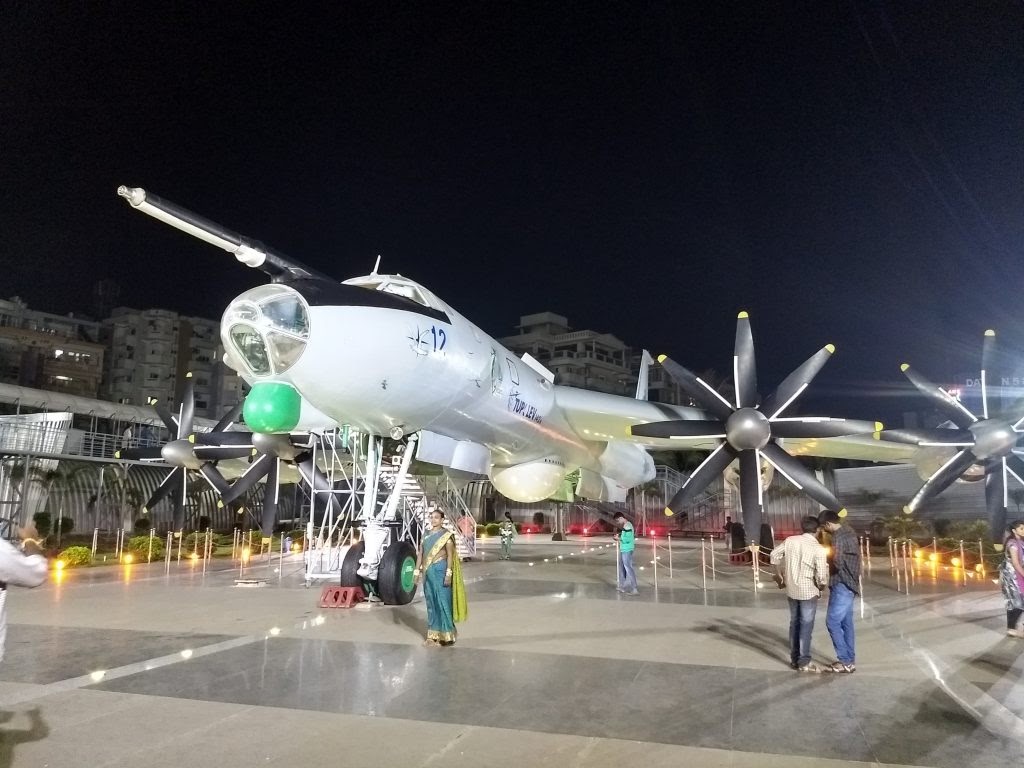 Entry fee information
Rs. 70
Opening Days
Sunday
Monday
Tuesday
Wednesday
Thursday
Friday
Saturday
Other Information
Sundays : 10 AM - 12PM & 2 PM - 8:30 PM
Name of Museum Surveyor
Anna Dasgupta