Museum Address
Araku Valley, Andhra Pradesh 531149
When was the museum established?
1996
Briefly describe the history of the museum, its collection and donors.
Located in Araku Valley, near Padmapura Botanical Gardens, the Tribal Museum was established in 1996 by Andhra Pradesh Tourism Development Corporation. It was set up with the aim of conserving and displaying tribal culture. Various indigenous ways of living are exhibited in the museum through the display of objects of daily use such as jewellery, hunting tools and kitchen tools. Scenes of quotidian life are staged through the arrangement and construction of life-sized statues.
The museum itself is fashioned out of mud and metal. The museum also has a Tribal Art and Crafts Centre which holds workshops and seminars promoting tribal and folk art. In July 2019, the Lalit Kala Akademi, in association with the Integrated Tribal Development Agency, Government of Andhra Pradesh, had arranged a five-day camp called 'The Missing Rainbow' for tribal women artisans. Other experiences include witnessing scheduled live dances, having one's future revealed to them by an in-house fortune teller who prophesies in the local language and boating in a pond located on the premises of the museum. Stalls are also set up that sell souvenirs and handicrafts made by tribal artists.
Who manages the museum?
State Government
Additional information ( if any)
Rs. 10 for adults
Rs. 5 for children
Reference Link
https://www.outlookindia.com/outlooktraveller/explore/story/70278/visit-these-five-tribal-museums-in-india
Is the museum currently closed?
No
Image for museum exterior/building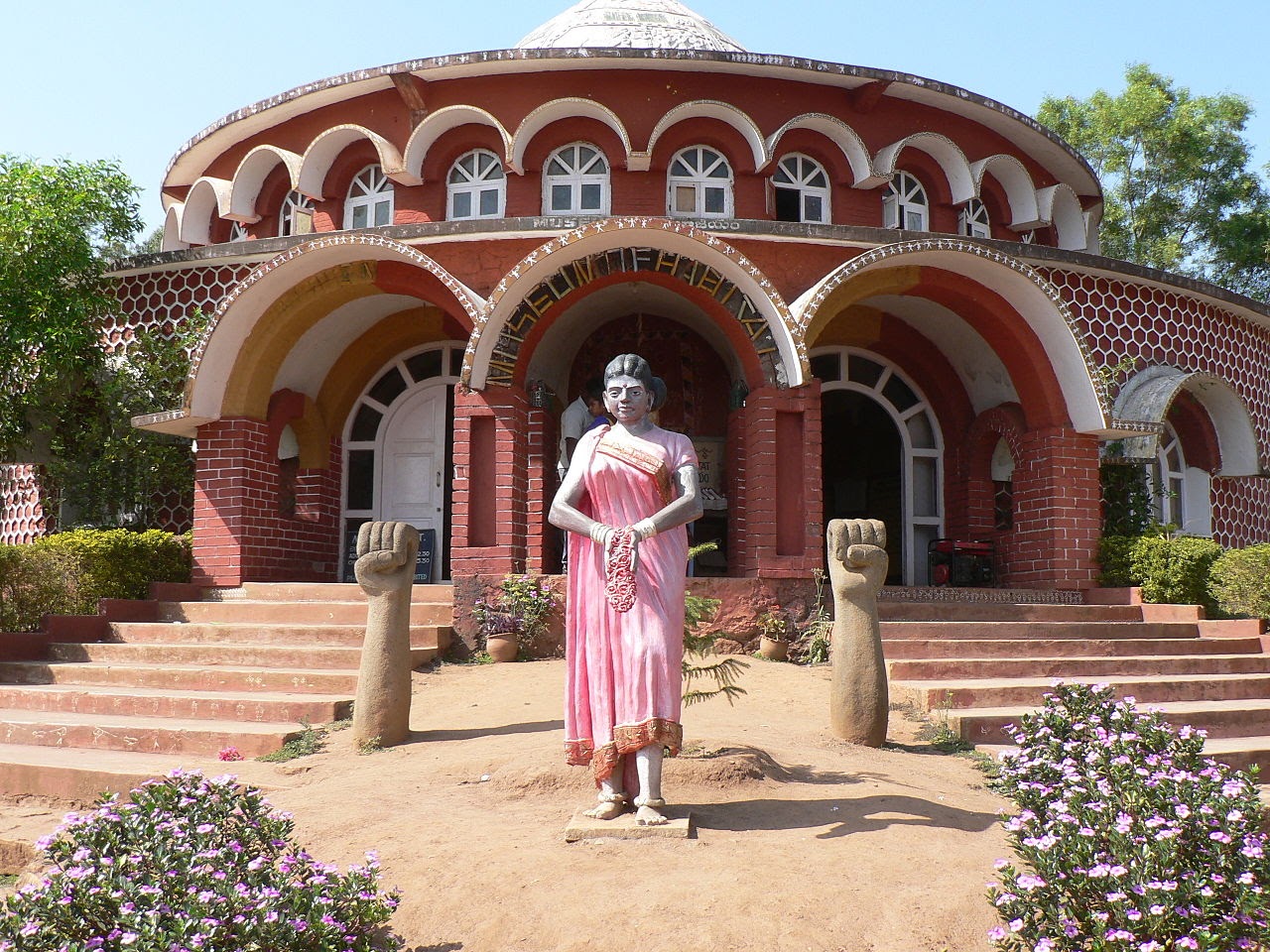 Opening Days
Sunday
Monday
Tuesday
Wednesday
Thursday
Friday
Saturday
Name of Museum Surveyor
Anna Dasgupta