Museum Address
MG Rd, Buckinghampeta, Vijayawada, Andhra Pradesh 520002
Museum website
http://aparchmuseums.nic.in/?page_id=1014
When was the museum established?
1887
Briefly describe the history of the museum, its collection and donors.
Formerly known as the Victoria Jubilee Museum, the Bapu Museum in Vijaywada is located on the premises of the Victoria Memorial Hall, Vijaywada, which was constructed in 1887. The indoor collections include Indian and European paintings, arms and weapons, pre-historic tools and ornaments, among others. Objects such as bidri-ware and items made from bronze, celadon and porcelain have also been preserved in the museum. The museum has an eclectic collection of artefacts that are germane to the understanding of history and society but it is currently shut for repairs and construction and is not open to the public.
Apart from collections that are housed in the heritage building, there is also an outdoor display of sculptures that range from pieces from the Satavahana era to the post-Vijayanagara era. The stoneworks also depict scenes from Buddhist and Hindu lore.
The building itself has a history steeped in colonialism and changing ownership. At one point it was under the control of the zamindars of Nuzividu. However, in 1962 it was acquired by the Government of Andhra Pradesh's Department of Archaeology and Museums.
Who manages the museum?
State Government
Reference Link
http://aparchmuseums.nic.in/?page_id=1014
Is the museum currently closed?
Yes
Reasons
Construction and Renovation
Image for museum exterior/building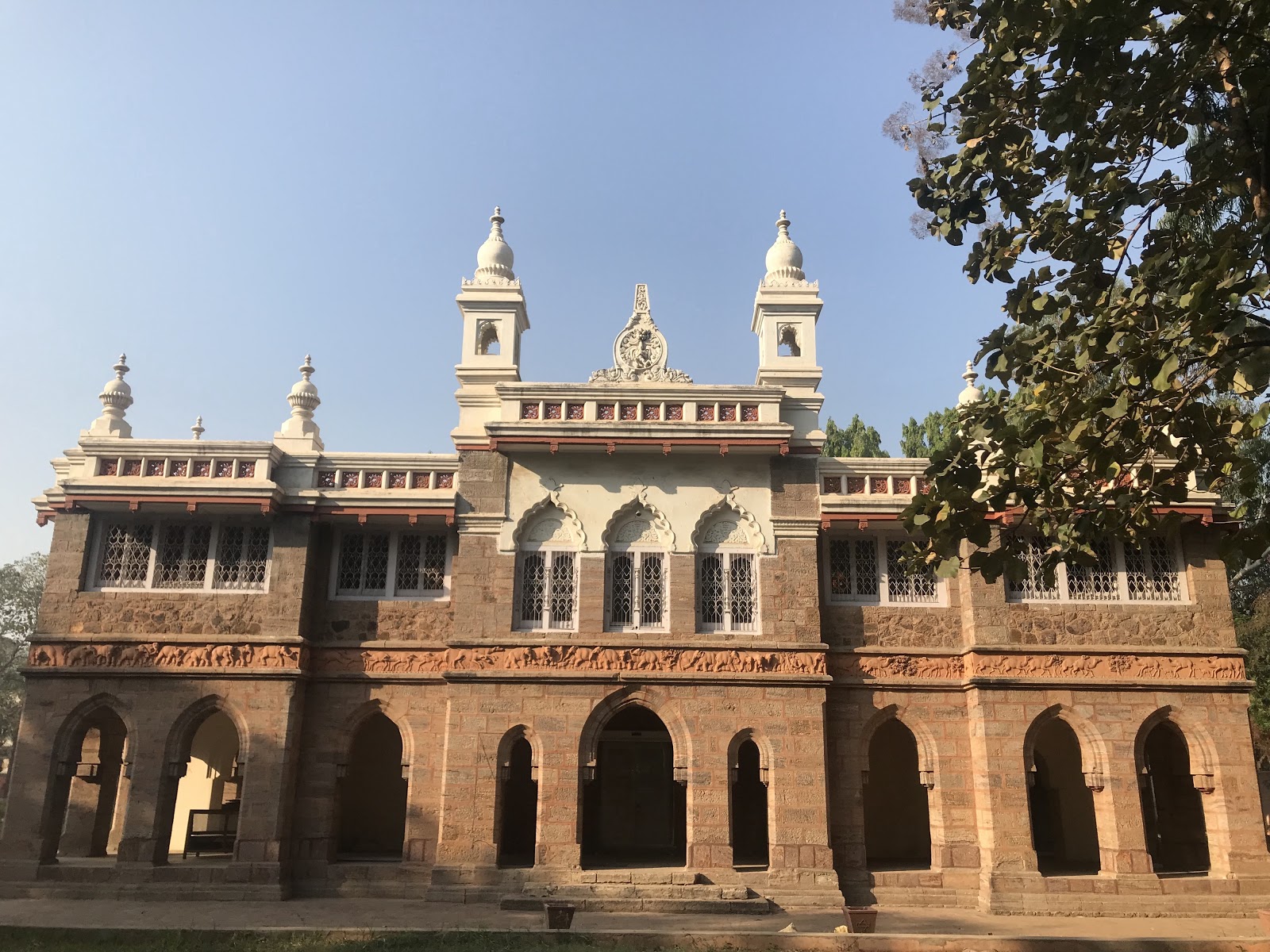 Gallery Images
Image
Image title
Bapu Museum | Image Source: www.wikipedia.org/wiki/Bapu_Museum,_Vijayawada#/media/File:Bapu_museum_18
Entry fee information
Adults: Rs. 5
Children: Rs. 3
Opening Days
Sunday
Monday
Tuesday
Wednesday
Thursday
Saturday
Interesting things about the Museum
In 1921, Sri Pingali Venkayya had presented the tricolour flag (the design on which India's national flag would be based) to Mahatma Gandhi in an All India Congress Committee. Despite this connection to Gandhi, the museum is not actually named after him. Established as an archaeological museum, it was renamed Bapu Museum in 2015 in memory of Sri Sattiraju Laxminarayana, the film director, cartoonist, painter and author known for his work in Telugu cinema and in Bollywood.