Museum Address
Science Center Rd, Next to A.P. Tourism, Bhavanipuram, V D Puram, Vijayawada, Andhra Pradesh 520012
Email
apcost_vijayawada@yahoo.com
Museum website
http://www.apcost.ap.gov.in/vissionandmission.php
Briefly describe the history of the museum, its collection and donors.
The Regional Science Centre in Vijayawada was set up by the Andhra Pradesh Council of Science and Technology with the aim to democratise scientific knowledge. The exhibits were designed with the intent to encourage interest in Science, Mathematics and Social Studies among school children. Various concepts of geometry, physics, astronomy were elucidated through the displays. Managed by the Department of Forests, Environment, Science and Technology, APCOST would also arrange for the travel and food for these educational school trips. Opened to the public in 2005, it is currently closed. 
Who manages the museum?
State Government
Reference Link
https://www.thehansindia.com/posts/index/Andhra-Pradesh/2017-06-17/No-takers-for-Regional-Science-Centre/307013
Is the museum currently closed?
Yes
Reasons
Lack of funds for upkeep
Image for museum exterior/building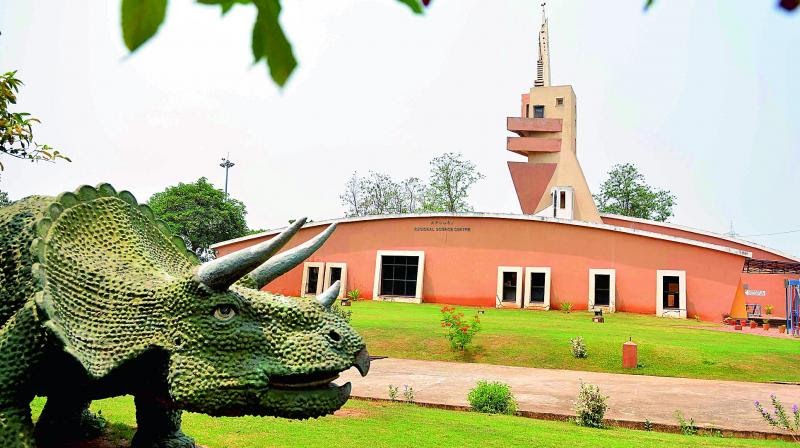 Entry fee information
Rs. 10 for Private School children
Rs. 5 for Government School children
Opening Days
Sunday
Tuesday
Wednesday
Thursday
Friday
Saturday
Other Information
Closes at 6:00 PM on Sundays and Saturdays