Museum Address
MG Rd, Brindavan Colony, Sriram Nagar, Venkateswara Puram, Vijayawada, Andhra Pradesh 520010
Museum website
http://siddharthamahila.ac.in/content.php?id=113
Briefly describe the history of the museum, its collection and donors.
Sri Durga Malleswara Siddhartha Mahila Kalasala, an institute of higher education, was established in the year 1983 in Vijayawada. Along with offering courses of study in the disciplines of Botany and Zoology, the departments have also maintained a collection of specimens which constitute the exhibits of their small life science museum.
 
Who manages the museum?
Others
Others:
Sri Durga Malleswara, Siddhartha Mahila Kalasala
Reference Link
http://siddharthamahila.ac.in/content.php?id=113
Is the museum currently closed?
No
Image for museum exterior/building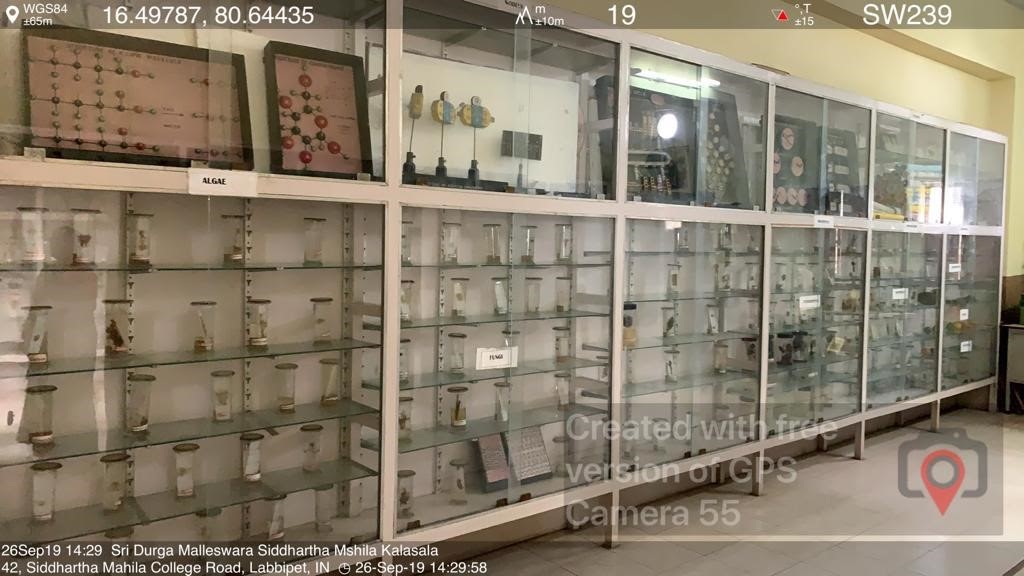 Gallery Images
Image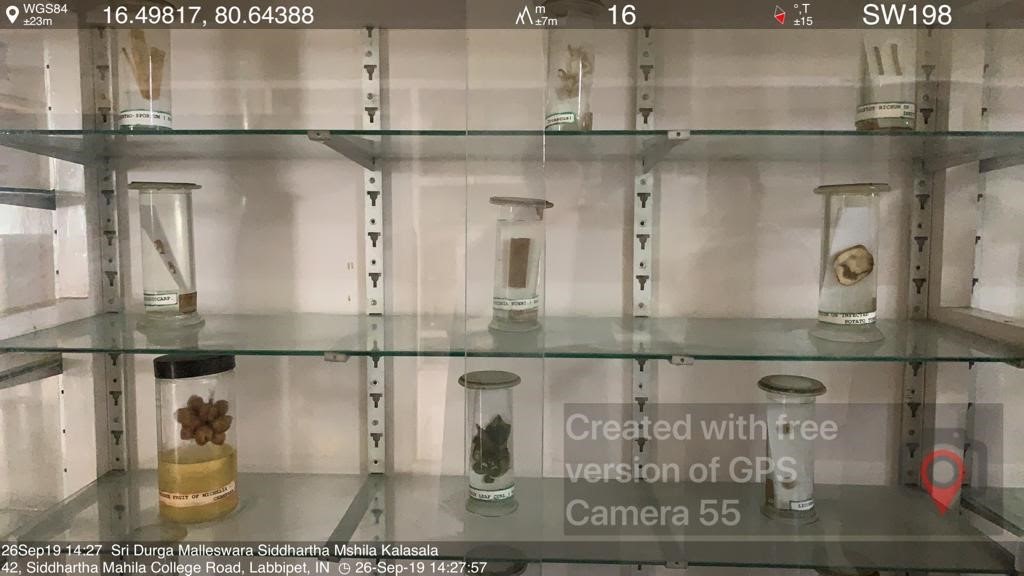 Image title
Botany and Zoology Museum
Opening Days
Monday
Tuesday
Wednesday
Thursday
Friday
Saturday
Name of Museum Surveyor
Anna Dasgupta