Museum Address
Archaeological Museum, Raja Mahal, Chandragiri, District Chittoor, Tirupati, Andhra Pradesh - 517101
Museum website
https://asi.nic.in/museum-chandagiri/
When was the museum established?
1988
Briefly describe the history of the museum, its collection and donors.
Located in the district of Chittoor, 14 km south of Tirupati, the town of Chandragiri is a site of archaeological significance. Named after Chandra, the Moon God, who performed penance in worship of Lord Shiva, the town has many temples that exemplify its religious heritage.
At the entrance of the Chandragiri Fort stand the temples of Raja Rajeswari, Venugopala, Kartikeya, Siva and Hanuman. A microcosm of this history, conflated with those of other eras lies in the Archaeological Museum, situated within the fort in Raja Mahal.
Established in 1988, the museum houses exhibits which include a collection of stone and metal sculptures of Shaivite, Vaishnavite and Jain traditions; a collection of bronze pieces from the Chola, Vijayanagara and Post-Vijayanagara eras and life-sized replicas of rulers of yore. Some of the key objects of interest include the replica of the Savedika Siva Linga from the 2nd Century BCE, a relief from the Parasuramesvara temple of Gugimallam and statues of Krishnadevaraya and his consorts - Chinnadevi and Tirumaladevi, Venkatapatiraya and Srirangaraya along with their respective queens (displayed in the Durbar Hall gallery).
Along with bronze plates, lamps, swords and daggers, coins and historical documents, the museum also houses artefacts relocated from Gudimallam (Chittoor), Gandikota (Cuddapah) and Yaganti (Kurnool). 
 
Who manages the museum?
ASI
Person-in-charge of the museum
Other
Reference Link
https://asi.nic.in/museum-chandagiri/
Is the museum currently closed?
No
Image for museum exterior/building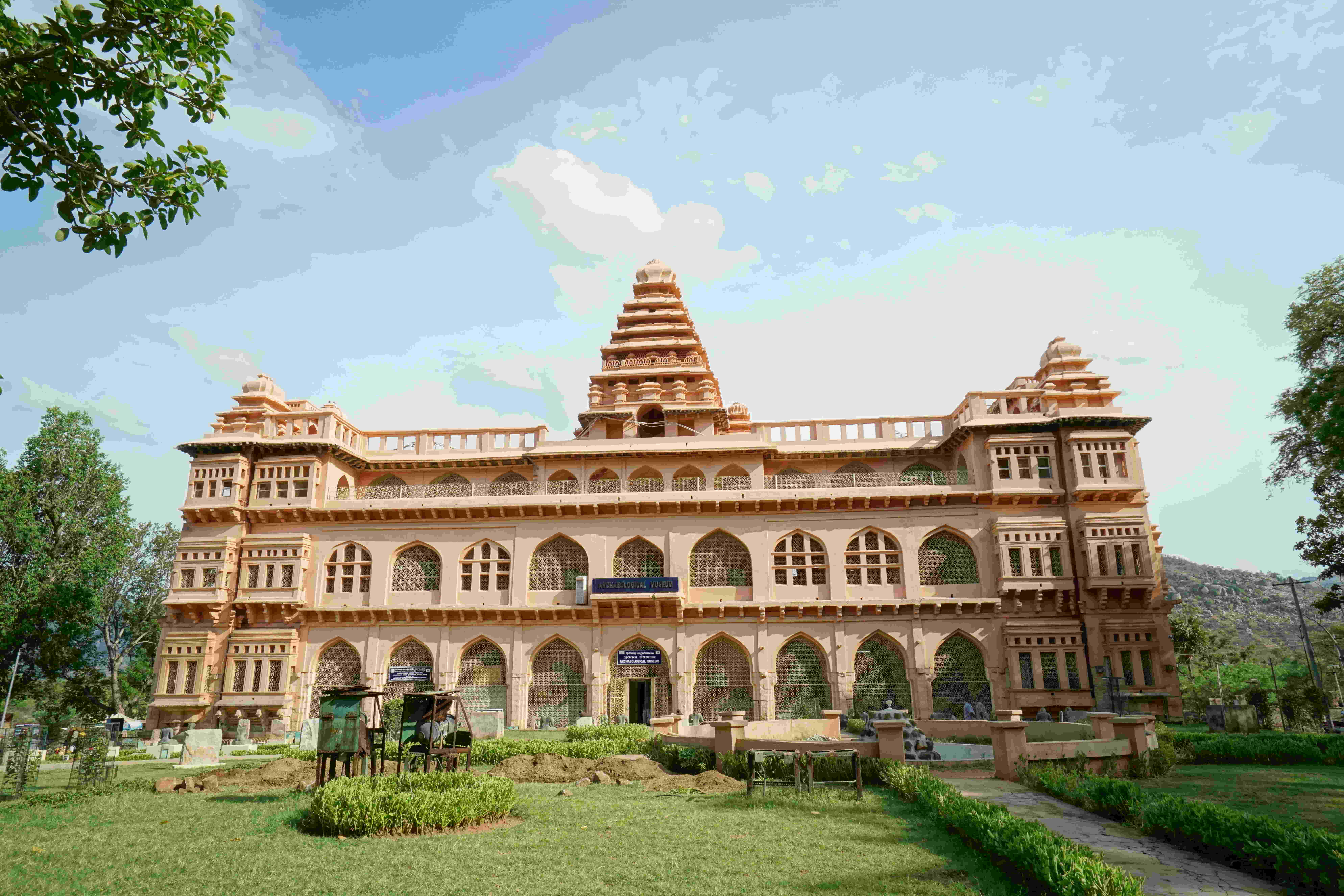 Entry fee information
Rs. 100
Opening Days
Sunday
Monday
Tuesday
Wednesday
Thursday
Saturday