Museum Address
Dist. Archaeological Site Museum, Chandavaram, Prakasam District
Museum website
http://aparchmuseums.nic.in/?page_id=1025
When was the museum established?
1980
Briefly describe the history of the museum, its collection and donors.
The District Archaeological Site Museum located in Chandavaram Village showcases objects retrieved from excavations in Singarakonda village, located in the Prakasam district in Andhra Pradesh. The area became a spot of archaeological interest in 1965 when a Buddhist Stupa was found in Singarakonda (located on the right of the banks of Gundlakamma). From 1972 to 1977, the Department of Archaeology and Museums ran excavation projects and unearthed structures that exemplify Buddhist architectural heritage like Maha Stupas, Viharas and Chaityagruhas.  The exhibits comprise of ornate limestone panels, pottery, coins, beads and brahmi inscriptions and slabs that have Dharma Chakras, Bodhi Tree and Jataka Stories engraved on them.
After recurring instances of robbery, the museum was shifted to the Panchayati Building in Chandavaram Village, in 1980. Plans are currently underway for the construction of another building for the museum in Chandavaram. 
Who manages the museum?
State Government
Additional information ( if any)
The Chandavaram Buddhist Complex is one of the most significant Satavahana-era Buddhist sites in the southern states of India.

Read More at https://www.livehistoryindia.com/amazing-india/2019/06/05/chandavaram-stupa-reclaiming-buddhas-legacy
Reference Link
http://aparchmuseums.nic.in/?page_id=1025
Is the museum currently closed?
No
Image for museum exterior/building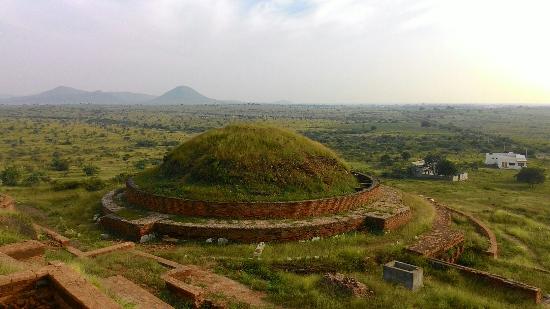 Opening Days
Sunday
Monday
Tuesday
Wednesday
Thursday
Saturday