Museum Address
20-4-236, Motigalli, Khilwat, Hyderabad, Telangana, 500002
Email
chowmahalla@yahoo.co.in
Museum website
https://telanganatourism.gov.in/partials/destinations/heritage-spots/hyderabad/chowmahalla-palace.html#parentHorizontalTab6
When was the museum established?
2005
Briefly describe the history of the museum, its collection and donors.
The Chowmahalla Palace, the erstwhile home of the Nizams of Hyderabad, underwent restoration and repair over a period of five years from 2005 to 2010 (under the patronage of Princess Esra), in order to make it more engaging for public viewing. Once the seat of the Asaf Jahi dynasty, the construction of the palace was ordered by the fourth Nizam, Salabat Jung in 1750. However, the project was completed under the supervision of Nizam Afzar-ud- Dawla Bahadur in 1869.
The palace, which mirrors the architecture of Shah's Palace in Tehran, was also recognised by UNESCO in 2010 for being exceptional in cultural heritage conservation. It is still owned by the heirs of the Nizams, and is currently the property of Barkat Ali Khan Mukarram Jah. 
The two courtyards; the Khilwat Mubarak with its mechanical clock that has been functioning for over 250 years; the marble platform in the Durbar Hall on which the Takht-e-Nishan (royal seat) was placed; the Bara Imam and the collection of vintage cars offer a glimpse of the opulence of the monarchs to the visitors. The museum also has paintings, photographs, textiles, books, religious objects, maps and arms on display for public viewing.
 
Who manages the museum?
Others
Reference Link
https://telanganatourism.gov.in/partials/destinations/heritage-spots/hyderabad/chowmahalla-palace.html#parentHorizontalTab6
Is the museum currently closed?
No
Image for museum exterior/building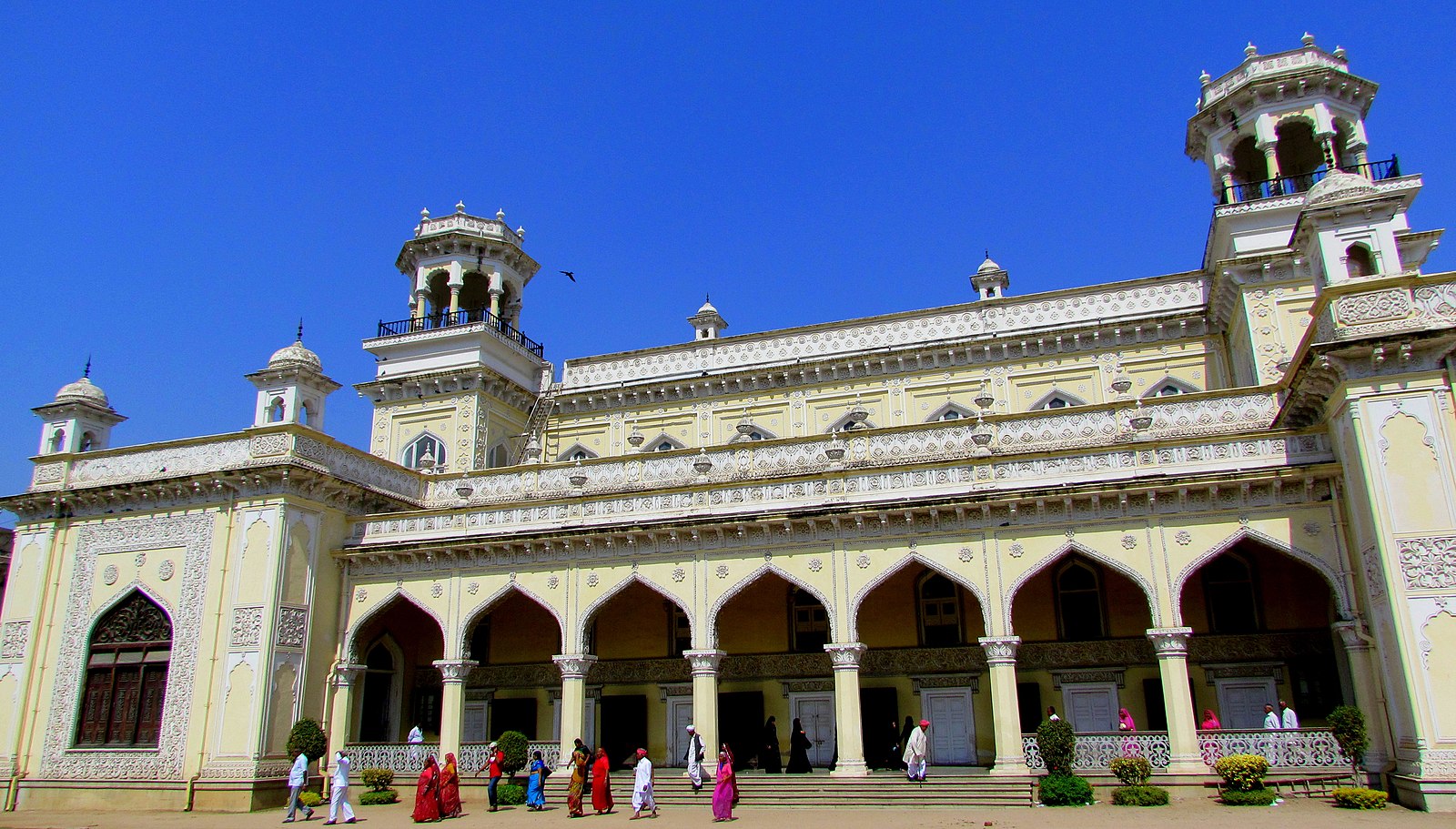 Entry fee information
Rs.50 for adults, Rs.10 for child below 12 years and Rs. 200 for foreign tourists
Opening Days
Sunday
Monday
Tuesday
Wednesday
Thursday
Saturday