Museum Address
Mangalavaripeta, Rajahmundry, Andhra Pradesh - 533101
Briefly describe the history of the museum, its collection and donors.
Sri Kandukuri Veeresalingam Pantulu Veeresalingam was a social reformer, a scholar of Telugu, Sanskrit and Hindi and one of the members of the first Indian National Congress meeting in 1885. Influenced by the principles of the Brahmo Samaj, he had established a Brahmo Mandir in Rajahmundry in 1887. The home of this prominent figure in Telugu history, which has a library that was frequented by the likes of Gandhi, Tagore and Bose, is now a museum that displays his belongings and allows visitors a glimpse into his life.  
Who manages the museum?
Others
Reference Link
https://velpu.co.in/poi/Museum/SRI-KANDUKURI-VEERESALINGAM-PANTULU-HOUSE/NTY3
Is the museum currently closed?
No
Image for museum exterior/building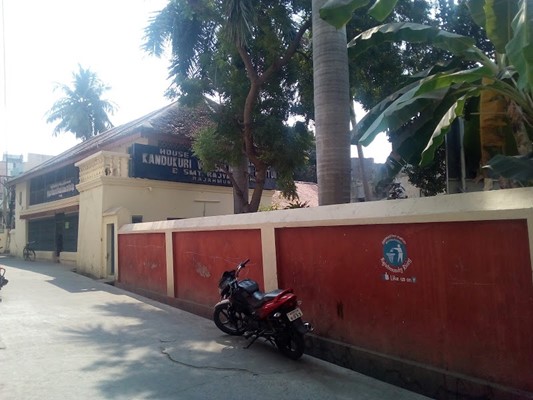 Opening Days
Sunday
Monday
Tuesday
Wednesday
Thursday
Saturday