Museum Address
Station Road, Ramarao Pet, Kakinada Ho, Kakinada, East Godavari District- 533001,
Museum website
http://aparchmuseums.nic.in/?page_id=1008
When was the museum established?
1973
Briefly describe the history of the museum, its collection and donors.
The Andhra Sahitya Parishad began as an autonomous organisation that was established in 1911 in Madras to publish Telugu literary books and preserve the history of Telugu literature. 
Subsequently, it was shifted to Kakinada in 1919-20. Over the years it published over 50 books and also kept a repository of nearly 10,000 books by celebrated scholars and 4,776 palm leaf and 400 paper manuscripts of historical significance.
In 1973, when it came under the administration of the Department of Archaeology and Museums, Government of Andhra Pradesh, it was renamed Andhra Sahitya Parishad Government Museum and Research Institute. The building which is currently situated in Ramarao Pet, Kakinada, was revamped and the manuscripts were arranged in a new system of classification. 
Today the museum also houses a hall where researchers can study the manuscripts and displays over 393 artefacts that include pottery, terracotta figurines, coins, copper plate inscriptions, arms & weapons etc. Key artefacts include stone sculptures of Chalukya Bhima, Mahavira and gold coins of Eastern Chalukyas.
Who manages the museum?
State Government
Reference Link
http://aparchmuseums.nic.in/?page_id=1008
Is the museum currently closed?
No
Image for museum exterior/building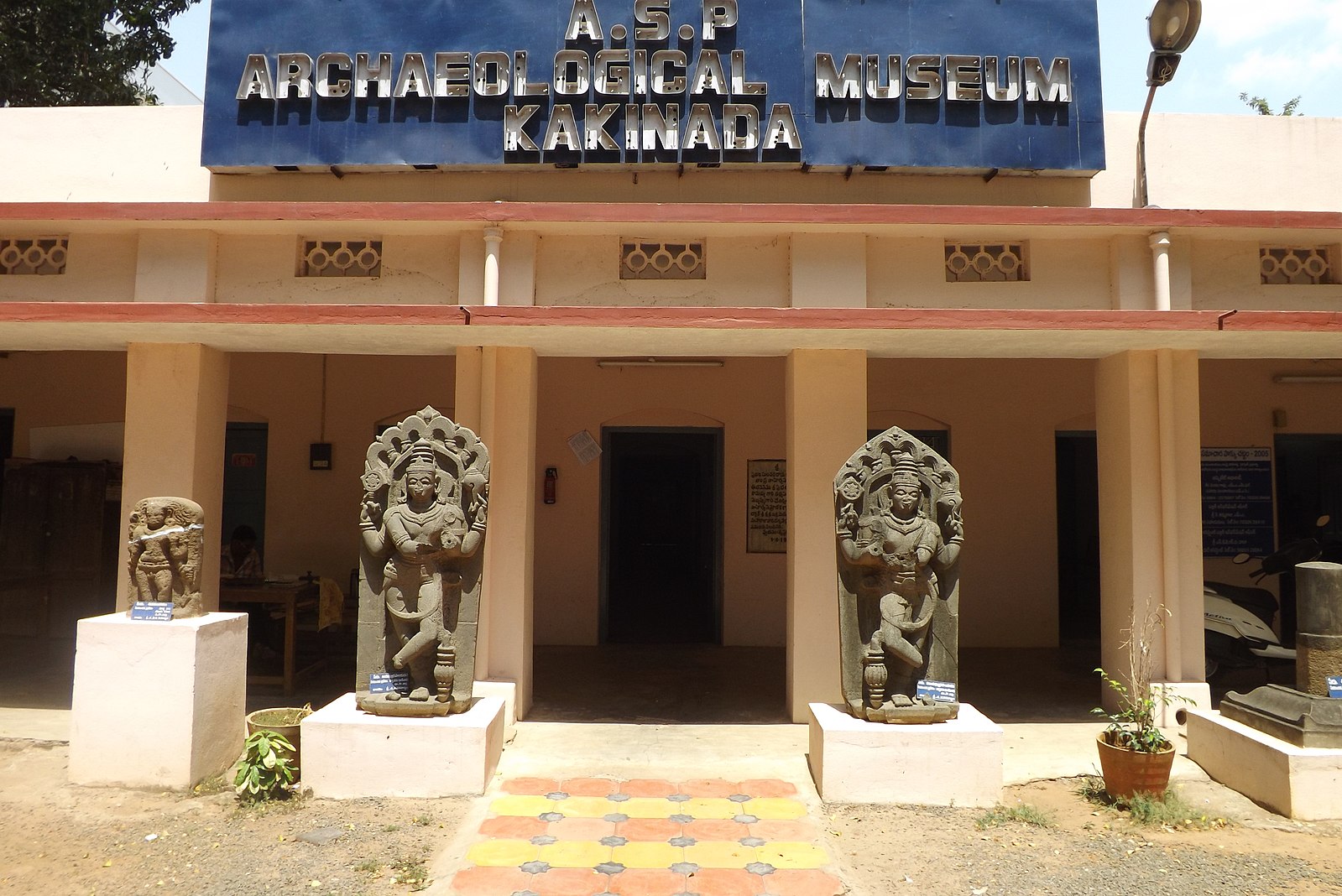 Opening Days
Sunday
Monday
Tuesday
Wednesday
Thursday
Saturday