Museum Address
Sri Venkateswara Museum, Tirumala, Tirupathi, Andhra Pradesh-517504
Museum website
https://www.tirumala.org/S.V.%20Museum.aspx
When was the museum established?
1980
Briefly describe the history of the museum, its collection and donors.
Sri Venkateswara Museum (Dhyana Gnana Mandiram),  which comes under the administration of the Tirumala Tirupati Devasthanams(TTD) trust, is located in Tirumala. Their Hall of Antiques, which has artefacts pertaining to the culture and traditions of Tirumala, was established in 1980. Associated with the Sri Venkateswara Temple, the museum has about six thousand artefacts spread out over ten sections.
The Vahanams gallery showcases the Srivari Vahanams that are used in the processions during  Brahmotsavams; while stone sculptures from the 8th century AD to 19th century AD, that are illustrative of Vaishnavite traditions are displayed in the stone gallery. The gallery of musical instruments, as the name suggests, showcases a range of musical instruments used throughout history. The museum also has on display the original copper plates of Annamayya's compositions and the donations made by the 16th-century emperor of Vijayanagara, Sri Krishnadevaraya (which includes a Dhupa-Ghanta presented to a priest at Tirumala). Dedicated to the history of Vaishnavism, the museum is also engaged in the archiving of the history of the Alwars.
Other galleries include an Arms and Weaponry section where ancient weapons like swords, battle axes, guns, etc. from the medieval to the colonial period can be viewed; a bronze section that displays bronze objects like idols and utensils; and a section charting out the construction of the museum through the examination of the bells and pulleys used to lift stones. The museum also has facilities like conference halls, meditation halls and a library that has books in Telugu, English, Tamil, Kannada and Hindi on various subjects like religion, history, heritage, temple arts and architecture.
Who manages the museum?
Religious Organization
Reference Link
https://www.tirumala.org/S.V.%20Museum.aspx
Is the museum currently closed?
No
Image for museum exterior/building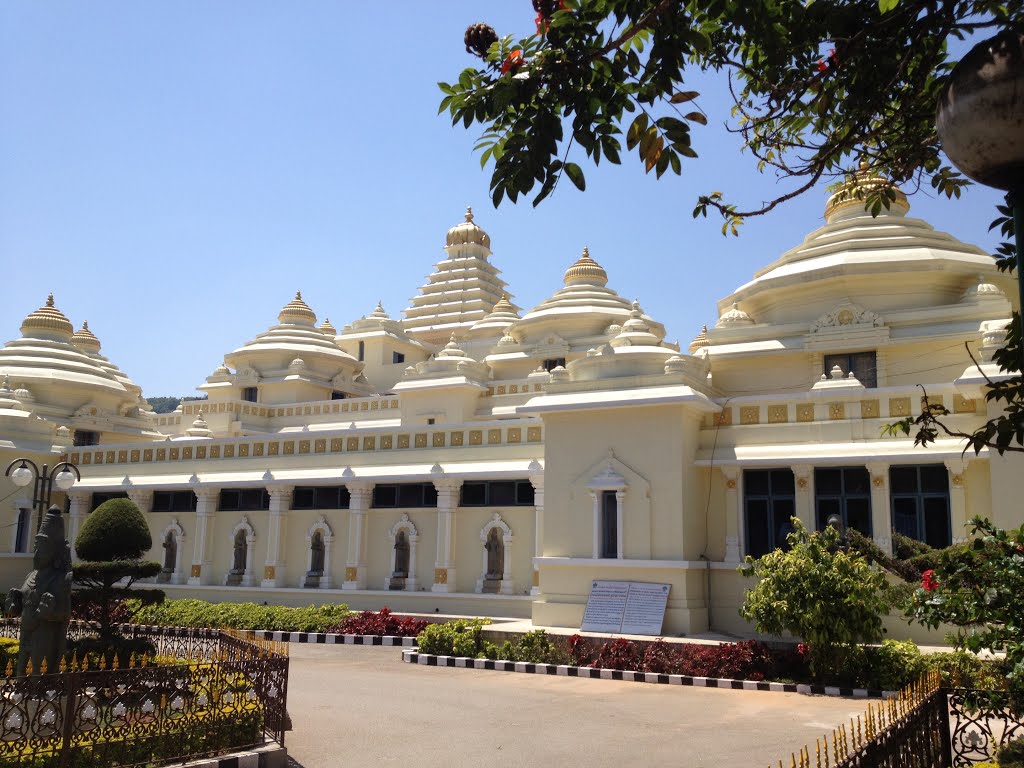 Opening Days
Sunday
Monday
Tuesday
Wednesday
Thursday
Friday
Saturday