Museum Address
Near Birla Mandir, Saifabad, Adarsh Nagar, Hyderabad, Telangana 500004
Museum website
https://www.birlasciencecentre.org/bm-birla-science-museum/
When was the museum established?
1990
Briefly describe the history of the museum, its collection and donors.
Located in the B.M. Birla Science Centre, the B.M. Birla Science Museum was set up in 1990. With an emphasis on illustrating India's achievements in the field of science, it frequently collaborates with government institutions like the Department of Ocean Development and the Indian Space Research Organization. The museum consists of an interactive section that has exhibits that explain concepts related to physics, perception, mechanics, optical illusions through mathematical puzzles, optics, electricity and magnetism. The organisation also manages an Archaeology and Dolls museum, a Nobel Gallery (which relays the achievements of various Nobel laureates) and a Dinosaurium. 
The Archaeological gallery includes stone sculptures, bronze objects, temple ware, folk material, miniature paintings and palm-leaf manuscripts among many other artefacts. The excavated material is largely from the three projects that were initiated by the Birla Archaeological and Cultural Research Institute (BACRI) - Project 1 at Hasmatpet, Project 2 at Veerapuram (during 1978-81) and Project 3 Vaddamanu. Along with sculptures from Hindu, Jain and Buddhist traditions of art, the museum also has a large collection of illustrated manuscripts and Ganjifas, the ancient playing cards of India. The Dasavatara Ganjifas and the Mughal Ganjifas are one of the key exhibits. 
While the archaeological section is invested in the remains of human history, the Dinosaurium is a natural history gallery which displays dinosaur fossils including the Kotasaurus which belongs to the lower Jurassic age. Opened in the year 2000, it has on display not only fossilised specimens of Dinosaurs but also of their eggs and of tree trunks from the Jurassic age.
Who manages the museum?
Private Organization
Reference Link
https://www.birlasciencecentre.org/bm-birla-science-museum/
Is the museum currently closed?
No
Image for museum exterior/building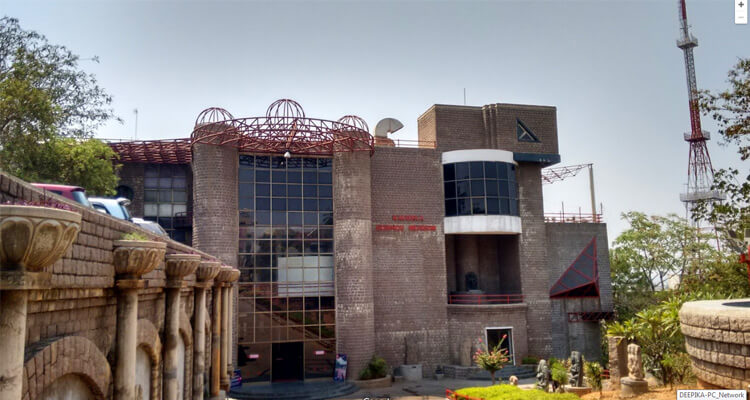 Gallery Images
Image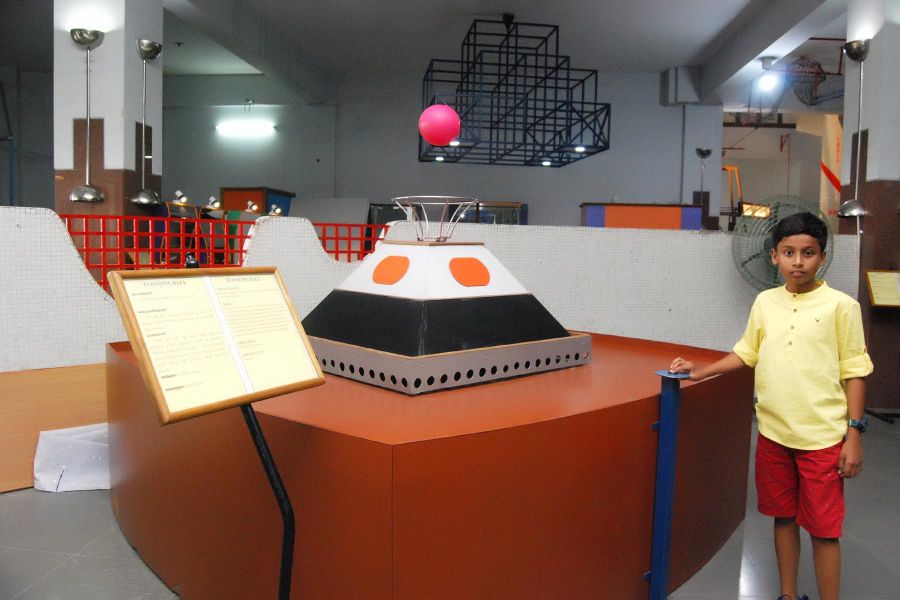 Image title
BM Birla Science Museum | Image Source: www.birlasciencecentre.org/bm-birla-science-museum/
Entry fee information
Rs. 125
Opening Days
Sunday
Monday
Tuesday
Wednesday
Thursday
Friday
Saturday