Museum Address
Near Birla Mandir, Saifabad, Adarsh Nagar, Hyderabad, Telangana 500004
Museum website
https://www.birlasciencecentre.org/space-museum/
When was the museum established?
2019
Briefly describe the history of the museum, its collection and donors.
Located in the Birla Science Centre in Hyderabad, the museum is the result of a collaboration between the Science Centre with the Indian Space Research Organisation (ISRO). Opened in 2019, on the occasion of the Golden Jubilee celebrations of the Birla Archaeological and Cultural Research Institute, the museum occupies about 9000 square feet of the Science Museum building. 
The museum displays about 65 models of various spacecrafts, satellites and rockets which have been donated by the ISRO. The exhibits include a model of the Mangalyaan, a 60 feet tall Geosynchronous Satellite Launch Vehicle (GSLV) model and a Polar Satellite Launch Vehicle (PSLV) model. Along with a section that displays Remote Sensing images, there is also the facility of contacting India's Antarctic Space Station (Dakshin Gangotri) in real-time.
Who manages the museum?
Private Organization
Reference Link
https://www.birlasciencecentre.org/space-museum/
Is the museum currently closed?
No
Image for museum exterior/building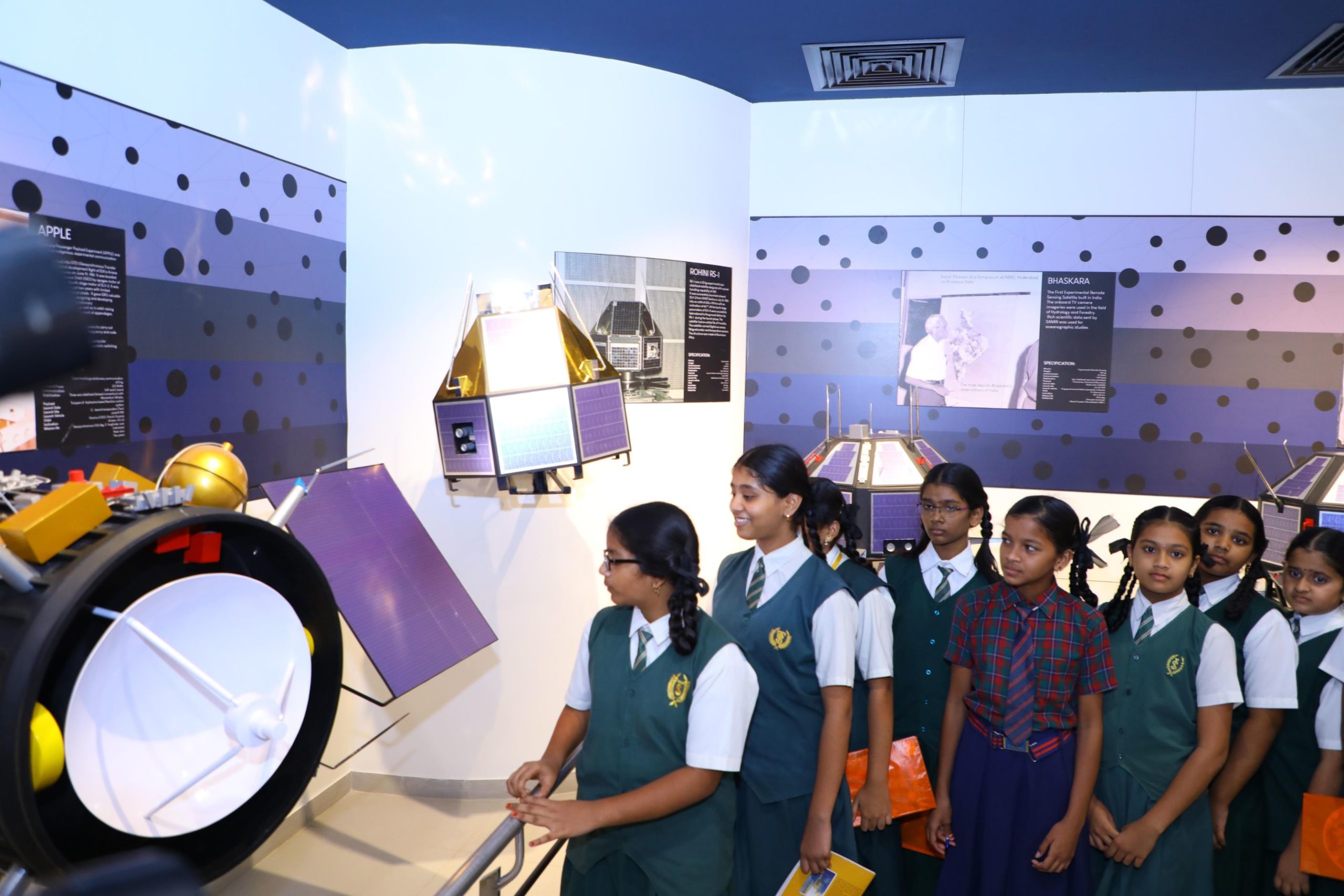 Entry fee information
Rs. 125
Opening Days
Sunday
Monday
Tuesday
Wednesday
Thursday
Friday
Saturday