Museum Address
41 A, Kakateeya Hills Ext. of Jubilee Hills, Rd Number 36, Kavuri Hills, Madhapur, Hyderabad, Telangana 500081
Email
aalankritha.art@gmail.com
Museum website
https://www.aalankritha.com/contact
When was the museum established?
2003
Briefly describe the history of the museum, its collection and donors.
Aalankritha Art Gallery was set up in 2003 by Prashanti Goel with the intent of creating a space for contemporary artists to exhibit their work. The gallery display includes, but is not limited to, various forms and media like sculptures, paintings and masks.
The gallery also has displays online with the purpose of making it visible to buyers thereby facilitating the buying and selling of art.
Their collection includes artworks by M.F. Hussain, Jogen Choudhary, Laxma Goud, T. Vaikuntam, Krishen Khanna, Lalu Prasad Shaw, Suhas Roy, P. Gopinath, Jayashree Chakraborthy and Anjolie Ela Menon. 
Who manages the museum?
Private Organization
Reference Link
https://www.aalankritha.com/contact
Is the museum currently closed?
No
Image for museum exterior/building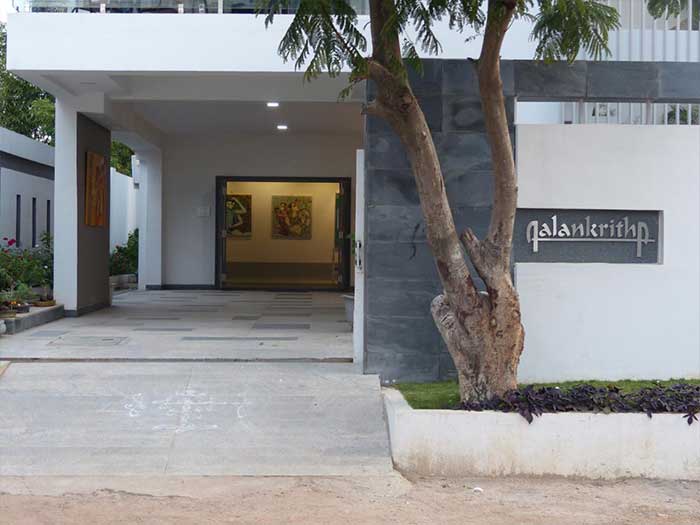 Gallery Images
Image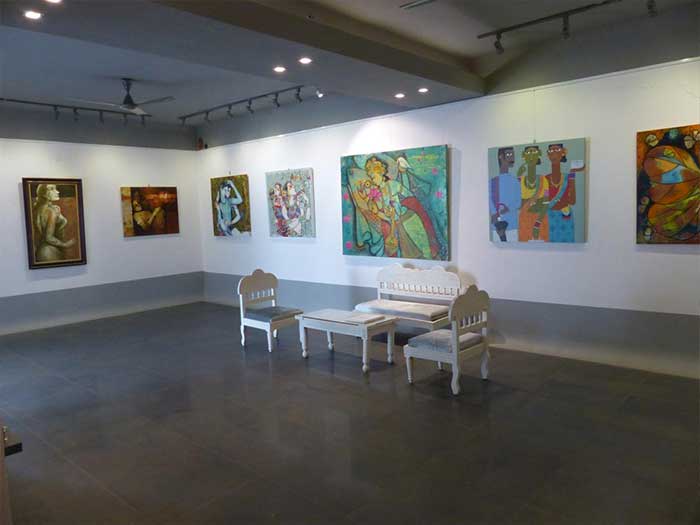 Image title
Aalankritha Art Gallery | Image Source: www.aalankritha.com/about-us
Opening Days
Monday
Tuesday
Wednesday
Thursday
Friday
Saturday