Museum Address
Bapu Nagar, Langar Houz, Hyderabad, Telangana 500008
Museum website
http://mahatmagandhidigitalmuseums.com/
When was the museum established?
2013
Briefly describe the history of the museum, its collection and donors.
Visual Quest India in collaboration with Eternal Gandhi, a corporate social responsibility initiative by Aditya Birla Group, started the Mahatma Gandhi Digital Museums, a global chain of museums that relay the life and times of Mahatma Gandhi. Located in India, Australia and South Africa the interactive digital installations emphasize Gandhi's tenets of peace, truth and ahimsa. 
The Mahatma Gandhi Digital Museum in Hyderabad is located in the vicinity of the Musi river where Gandhi's ashes were immersed. The experiential exhibits include programs like "I Am Gandhi" which is a four hour interactive experience designed to familiarise students with Gandhi's way of life and "Invoking Gandhi" which is a three hour program documenting the influence of Gandhi on other global personalities. Another key exhibit is the photo wall which is an installation with over four hundred pictures documenting the life of Gandhi.
The museum also has in store items like the reel of Walter Cronkite's 1950 documentary on Gandhi, a first edition copy of 'The Life of Mahatma Gandhi' (1950) by Louis Fischer, a first edition copy of 'In Search of Gandhi' (1982), a 1932 copper coin minted in New York with Gandhi's name on it and a copy of the very first biography written on him by Romain Rolland in 1920.
Who manages the museum?
Private Organization
Reference Link
http://mahatmagandhidigitalmuseums.com/
Is the museum currently closed?
No
Image for museum exterior/building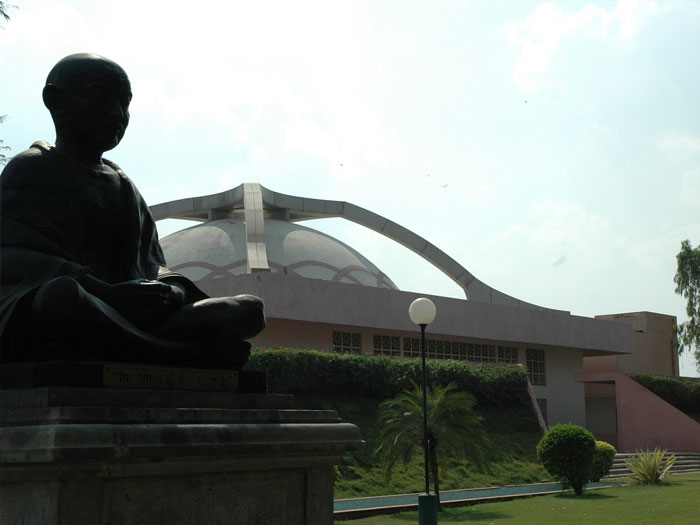 Gallery Images
Image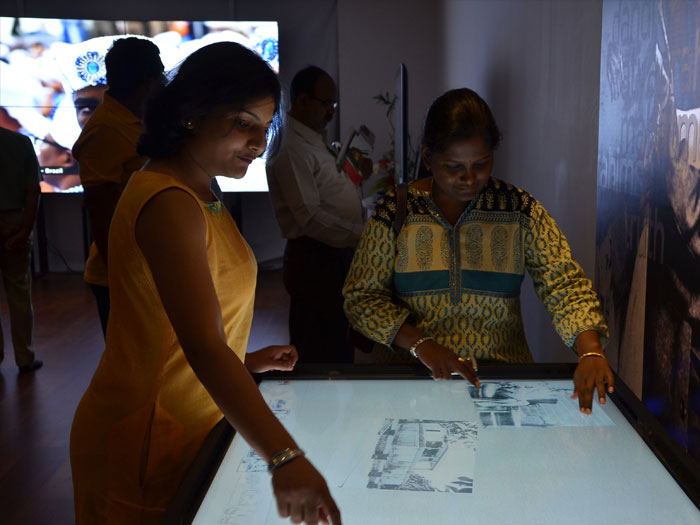 Image title
The Mahatma Gandhi Digital Museum | Image Source: www.peacetruthahimsa.com/demo/museum/5
Image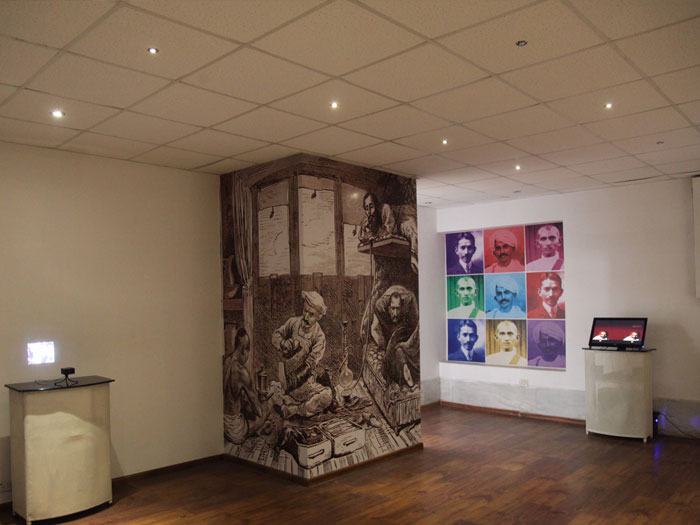 Image title
The Mahatma Gandhi Digital Museum | Image Source: www.peacetruthahimsa.com/demo/museum/10
Opening Days
Monday
Tuesday
Wednesday
Thursday
Friday
Saturday