Museum Address
Odisha State Tribal Museum,
Near CRPF Square, Nayapalli, Unit VIII
Email
scstrti@yahoo.co.in
Museum website
www.ostm.in
Are there any docents or guides who visitors can directly call to book for a guided tour?
Yes
When was the museum established?
1953
Briefly describe the history of the museum, its collection and donors.
Established in 1953, the Museum of Tribal Art and Artefacts (now known as Odisha State Tribal Museum) celebrates the life and culture of Odisha's 62 tribal communities and is regarded as one of the best Tribal Museum in India.
Located in Bhubaneswar, it is popularly called the Tribal Museum. The museum has been conceptualized as a "Museum of Man", and initially the museum's artefacts were displayed in a single hall. In 1986, five tribal huts were constructed on the premises of the Schedule Castes & Schedule Tribes Research and Training Institute (SCSTRTI), and several of the artefacts collected by the museum were displayed within them.
On 5th March 2001, the Museum building was inaugurated within the lush green campus of the SCSTRTI making it an integral part of the institute. Showcasing the rich cultural past and present of Odisha's tribes, the Odisha State Tribal Museum is a living museum.
A hub of anthropological knowledge for visitors and research scholars, the Museum's primary role is to represent the richness of indigenous tribal cultures, and the multifaceted religious, cultural and social systems followed by tribal communities. As a wing of the SCSTRTI, Government of Odisha, the museum organizes several training programs, workshops and seminars for the conservation of tribal culture and the development of tribal communities.
Over the years, in addition to five galleries showcasing different tribal arts and crafts, the Museum complex has grown to encompass a new building with an exhibition gallery called PTG World. This gallery showcases the livelihood and cultural beliefs of Odisha's 13 Particularly Vulnerable Tribal Communities.
The Tribal Shrine Crafts arena has also been developed, along with Auditorium facilities for screening of films on tribal life and culture and an herbal garden. More recently, the Museum has initiated several annual festivals and crafts demonstration programs where tribal communities can be seen celebrating their traditions and way of life.
Information in Braille
No
Workshops/seminars/lectures
Yes
Library and archives services
Yes
IT facilities ( Photocopying, printing, computer )
Yes
Any other facilities
Virtual Reality Kiosks, Interactive Kiosks, Lockers for Personal Belongings, Solar Vehicles and Wheelchairs for Elderly and Differently abled Visitors.
Conference/ Seminar hall
Yes
Who manages the museum?
State Government
Person-in-charge of the museum
Curator
Additional information ( if any)
The museum is exceptionally clean. Artefacts are well maintained and every care is taken for their preservation. New acquisitions take place on a regular basis. A Tribal Food Court located within the museum premises provides a space for relaxation. Benches have also been installed both in the outdoor exhibition area, and within the museum buildings for visitors.

Library is not open for visitors, but visitors can buy publications from the museum if they wish. IT Services are also not available for visitors.

Each gallery of the museums has a guide, who has a background in Anthropology and is also an employee of the museum and is present at all times to guide the visitors. Additionally, visitors can issue Tablets from the recpetion and enjoy Audio Visual Tour as they go around the galleries.
Reference Link
www.ostm.in
What is the average duration to see the museum?
half a day
Is the museum currently closed?
No
Image for museum exterior/building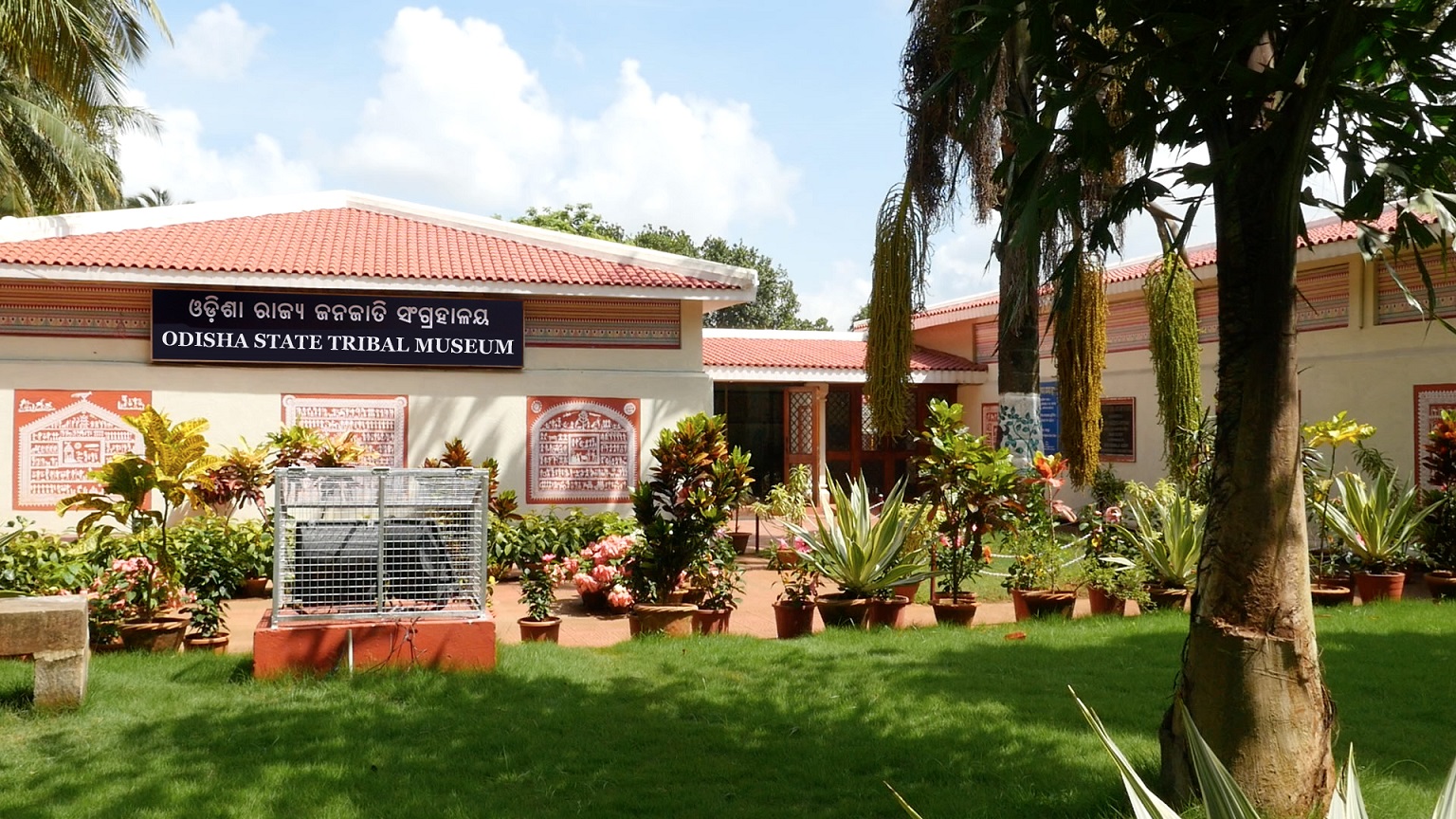 Gallery Images
Image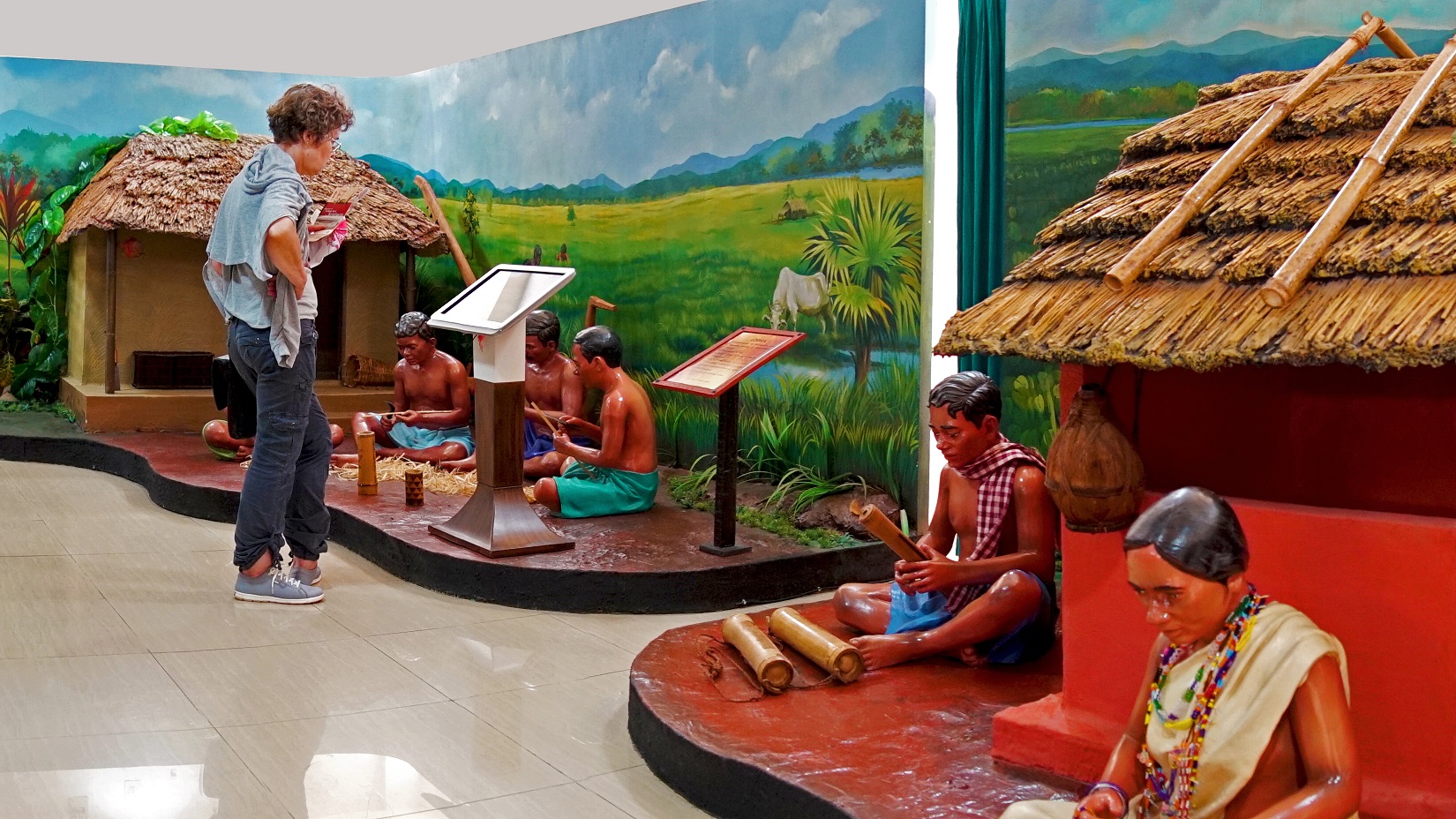 Image title
PVTG World Gallery | Image Credits: Lokesh Khetan
Image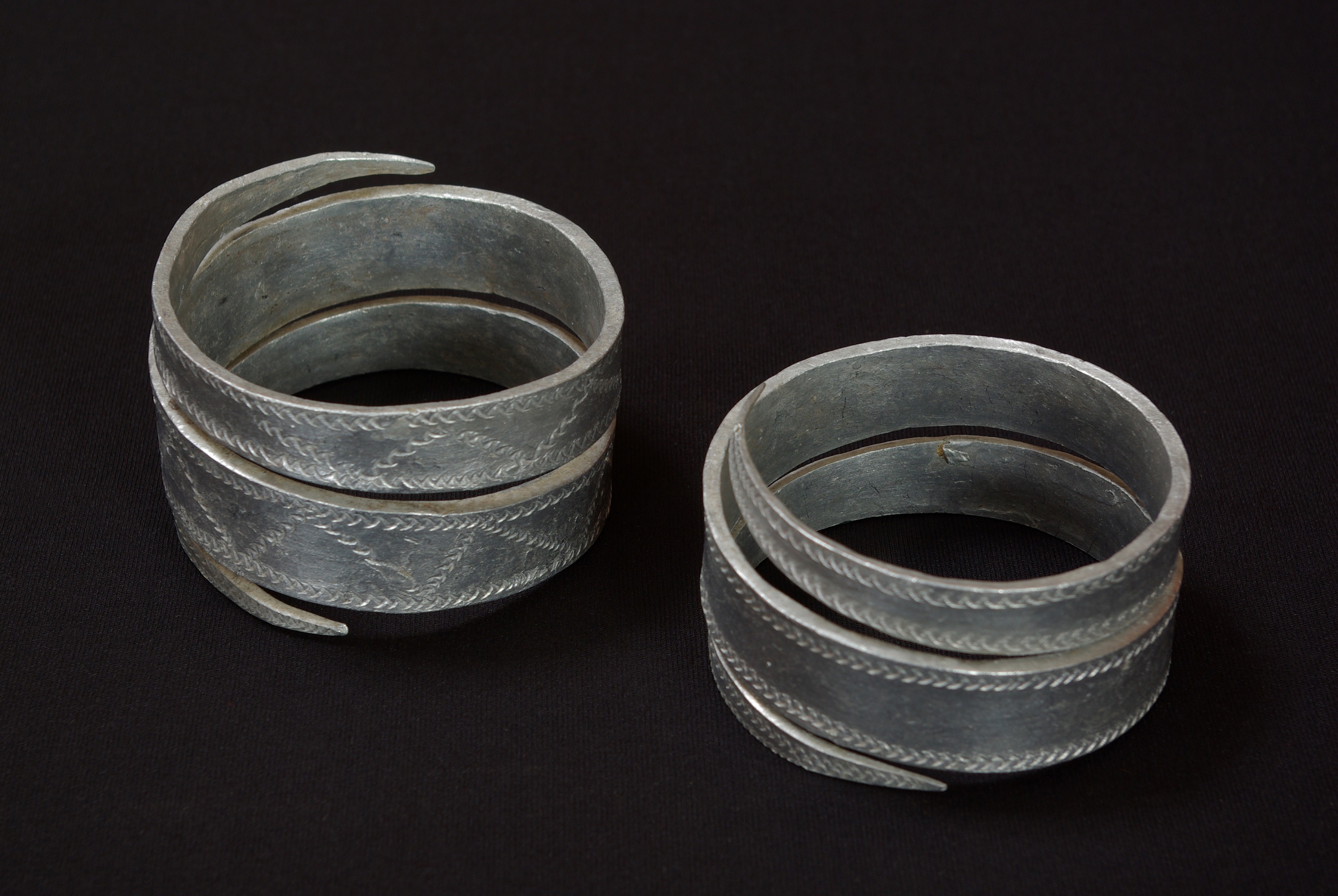 Description of the Image
Beaten aluminium formed into a spiral to serve as an armlet worn by Bonda men. This particular example is etched with geometric motifs.
Image title
Caption: Samba, beaten aluminium bangles of the Bonda men | Image Credits: Lokesh Khetan
Image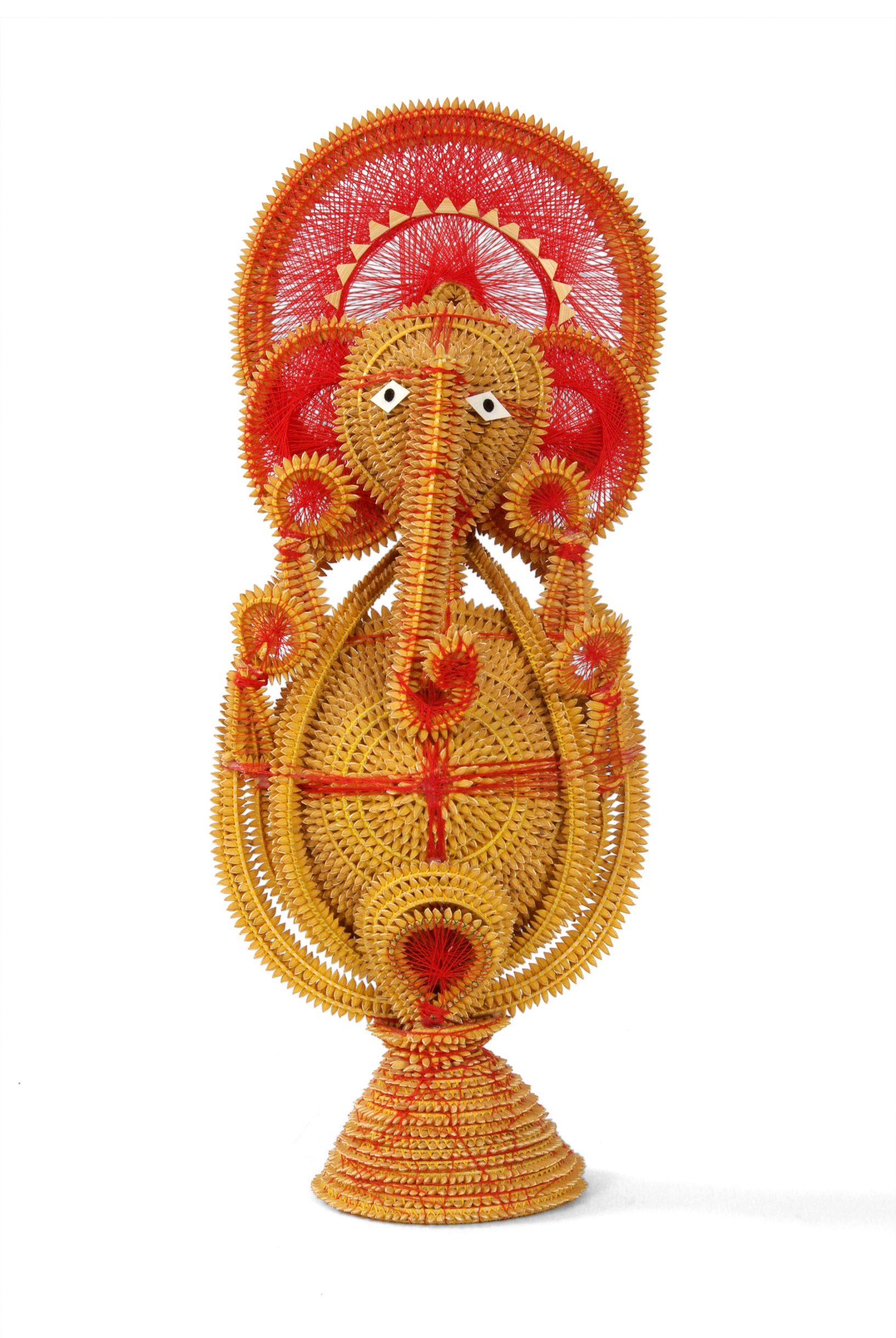 Description of the Image
Idol of Ganesh, remover of obstacles in Hindu pantheon.
Medium
Paddy grains, bamboo and thread
Image title
Paddy figurine of Ganesh | Image Credits: Lokesh Khetan
Image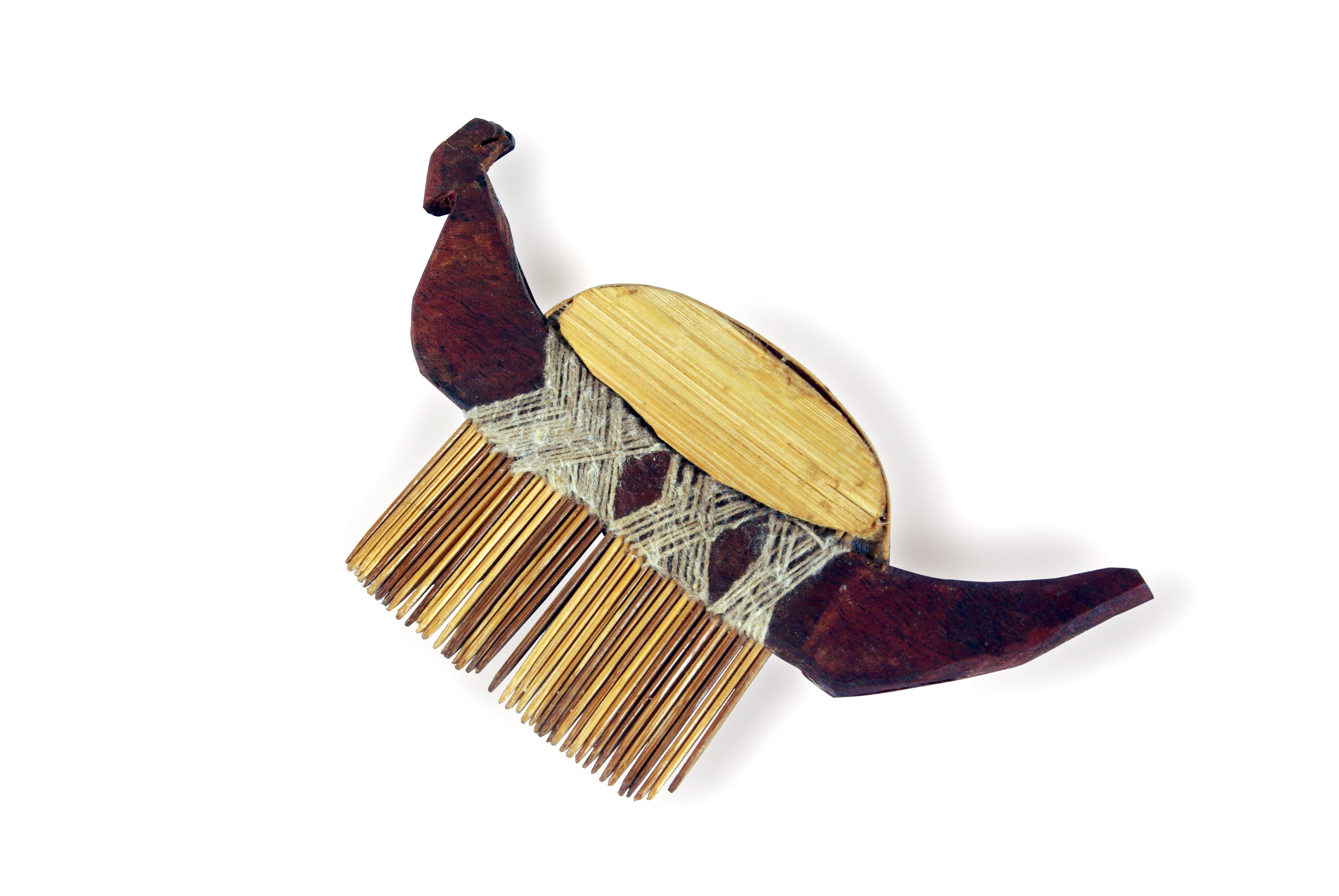 Description of the Image
Used as a hairstyling device, this comb is made from bamboo splits and is also exchanged by young lovers as a gift of affection.
Medium
Bamboo, wood and thread
Image title
Katu, a traditional Juang Comb | Image Credits: Lokesh Khetan
Image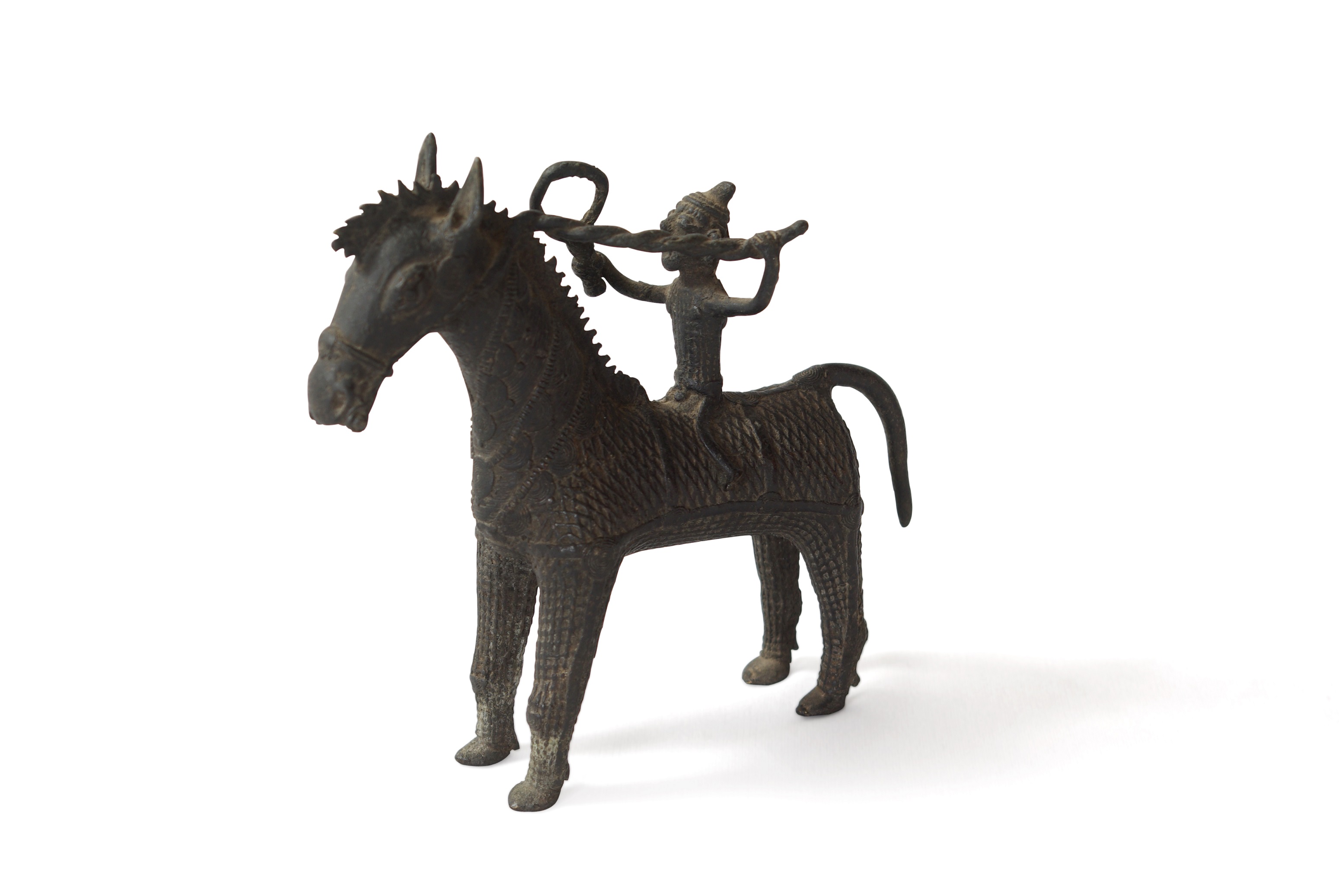 Description of the Image
A dhokra figurine of man seated on a horse. This artifact belongs to the Kandha community. Such figurines have either ritual significance or may be decorative in nature.
Image title
Dhokra figurine of a Horse and Rider | Image Credits: Lokesh Khetan
Image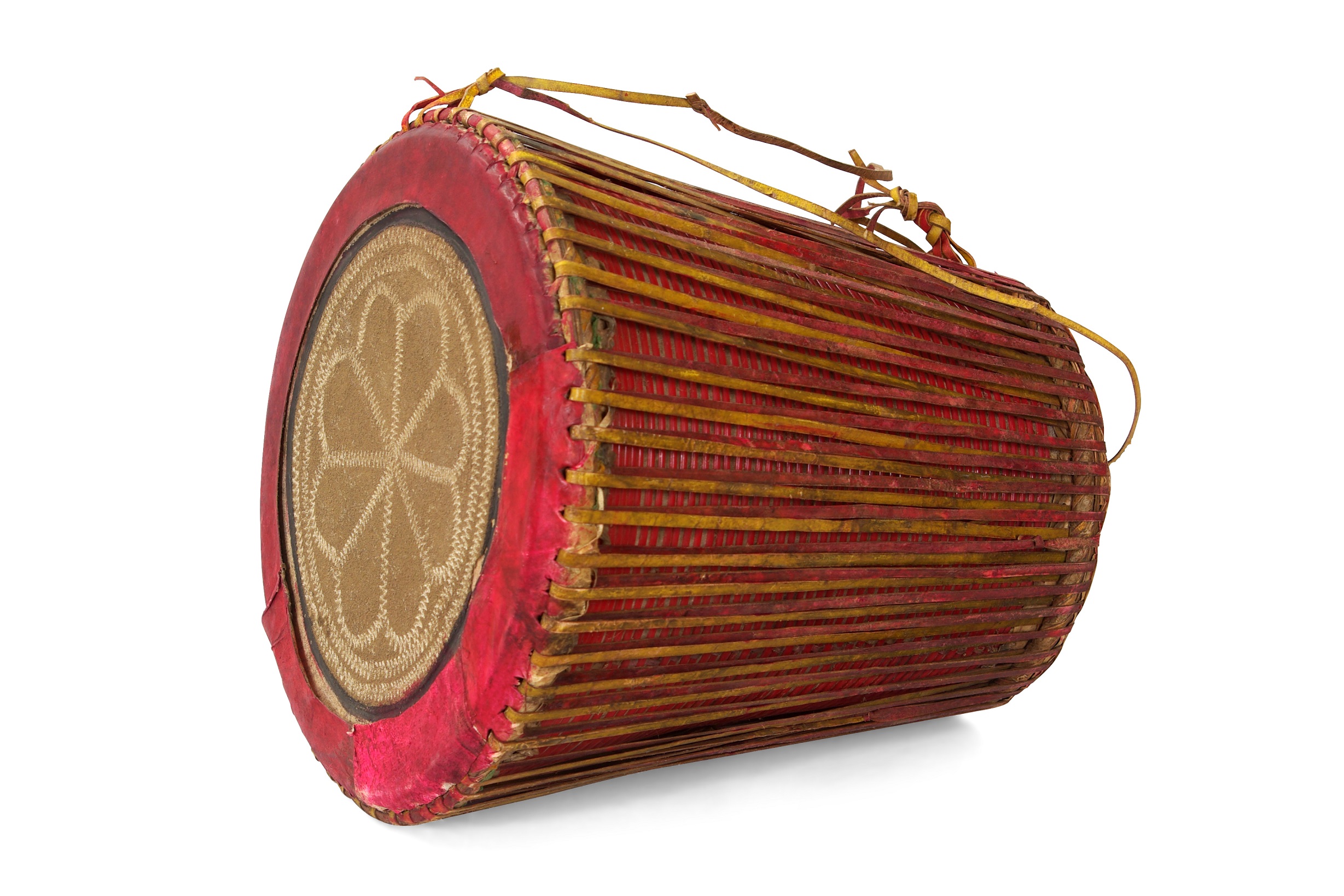 Description of the Image
Traditional drum used by several communities, the body is made of wood and the membranes are goat leather, with a layer of mud plaster.
Image title
Double Membrane Drum | Image Credits: Lokesh Khetan
Image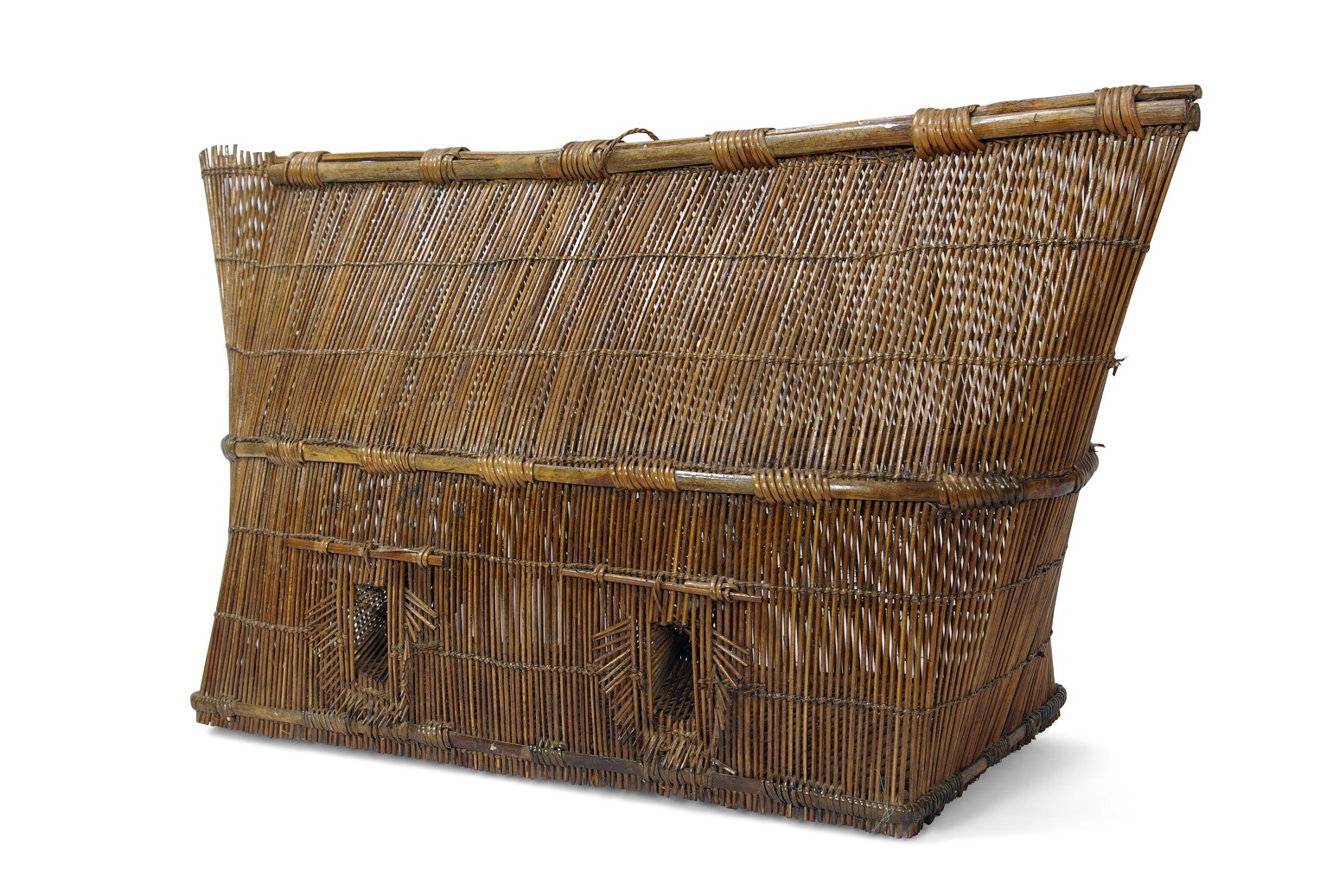 Description of the Image
Fish trap made of bamboo split. There are two hatches through which fish can enter this trap but are prevented from escaping due to the arrangement of bamboo splits.
Image title
Gira, a Kolha Fish Trap | Image Credits: Lokesh Khetan
Image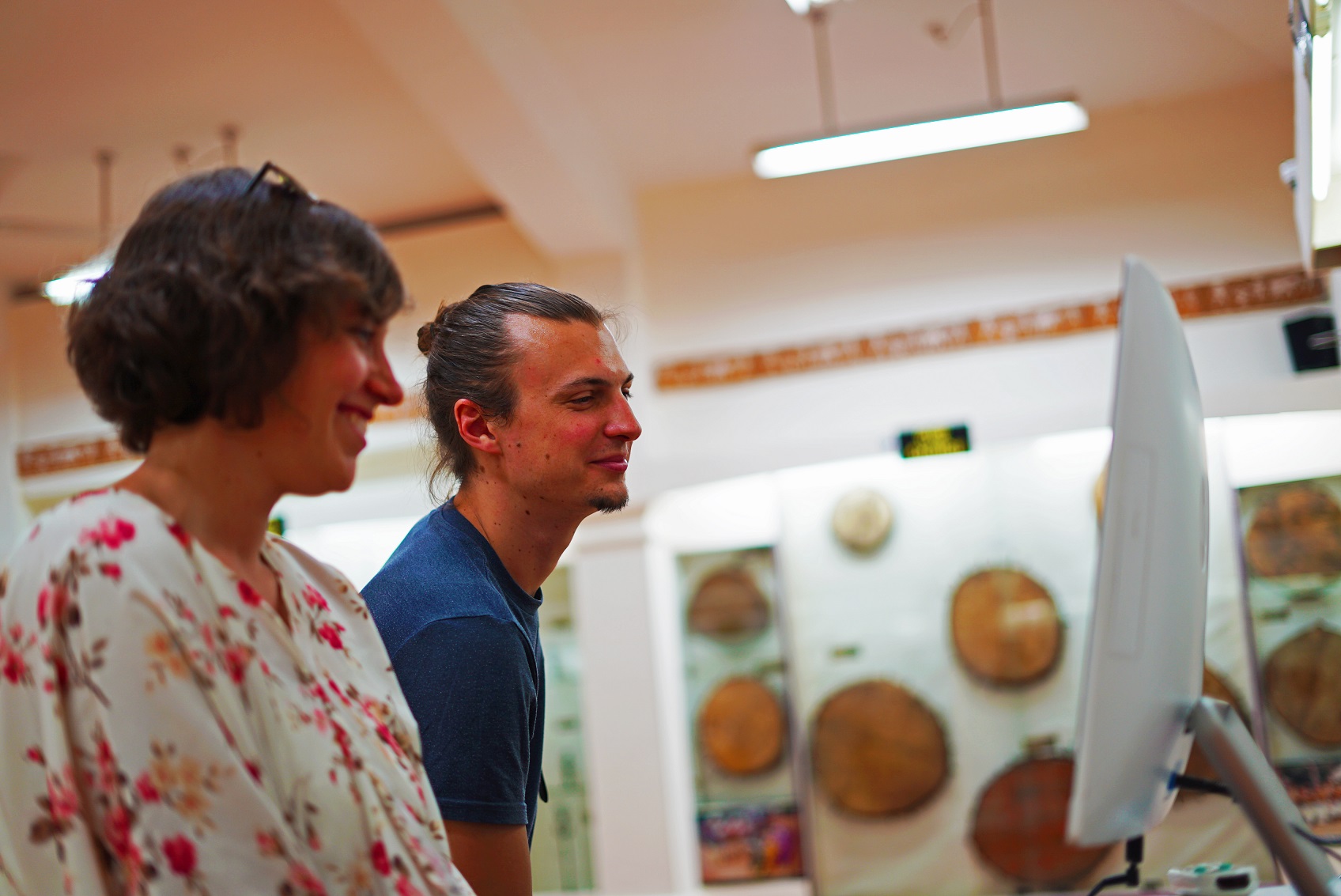 Image title
Visitors using an Interactive Kiosk at the Museum | Image Credits: Lokesh Khetan
Image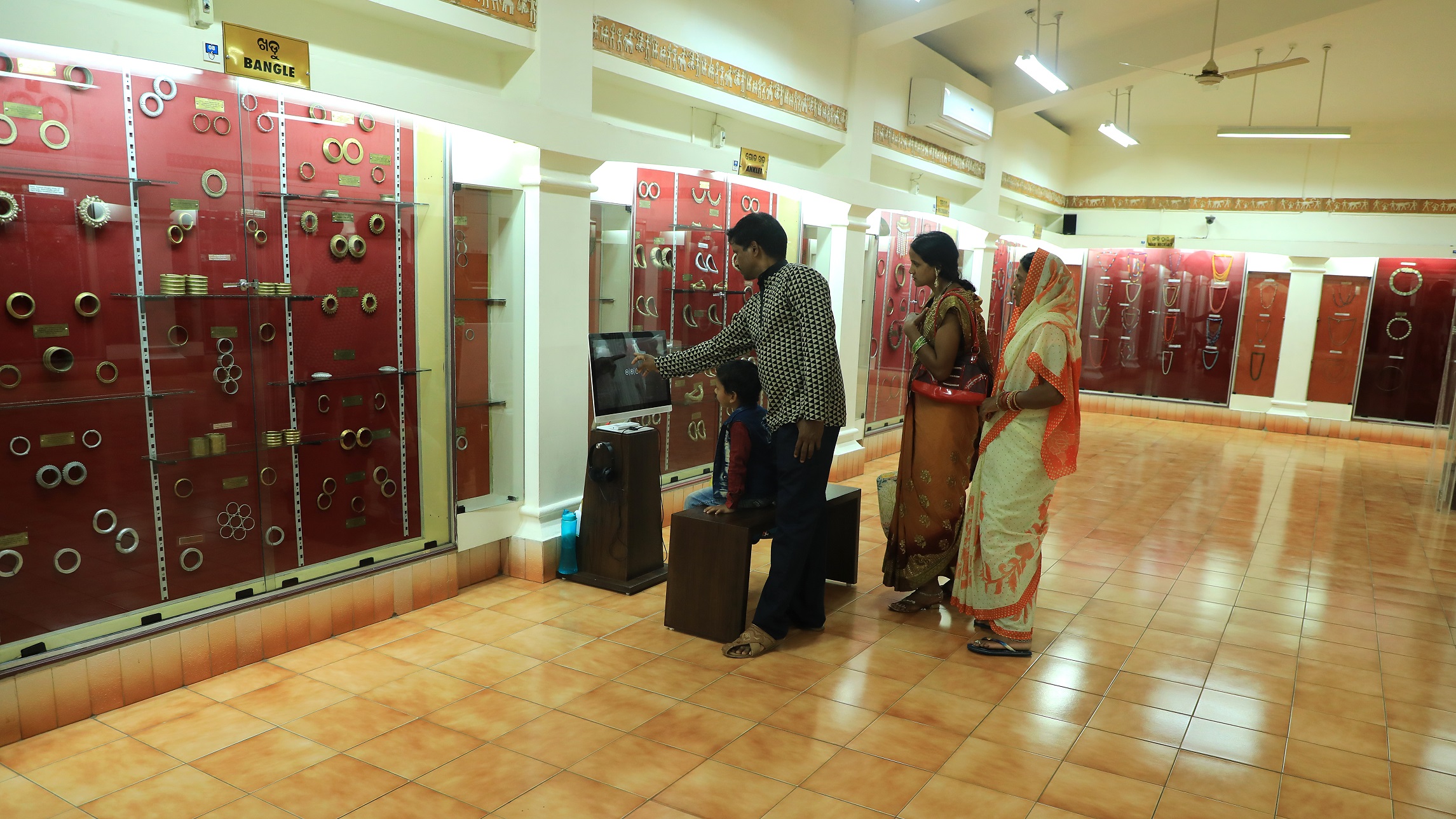 Image title
Visitors in the Gallery of Personal Adornments | Image Credits: Lokesh Khetan
Image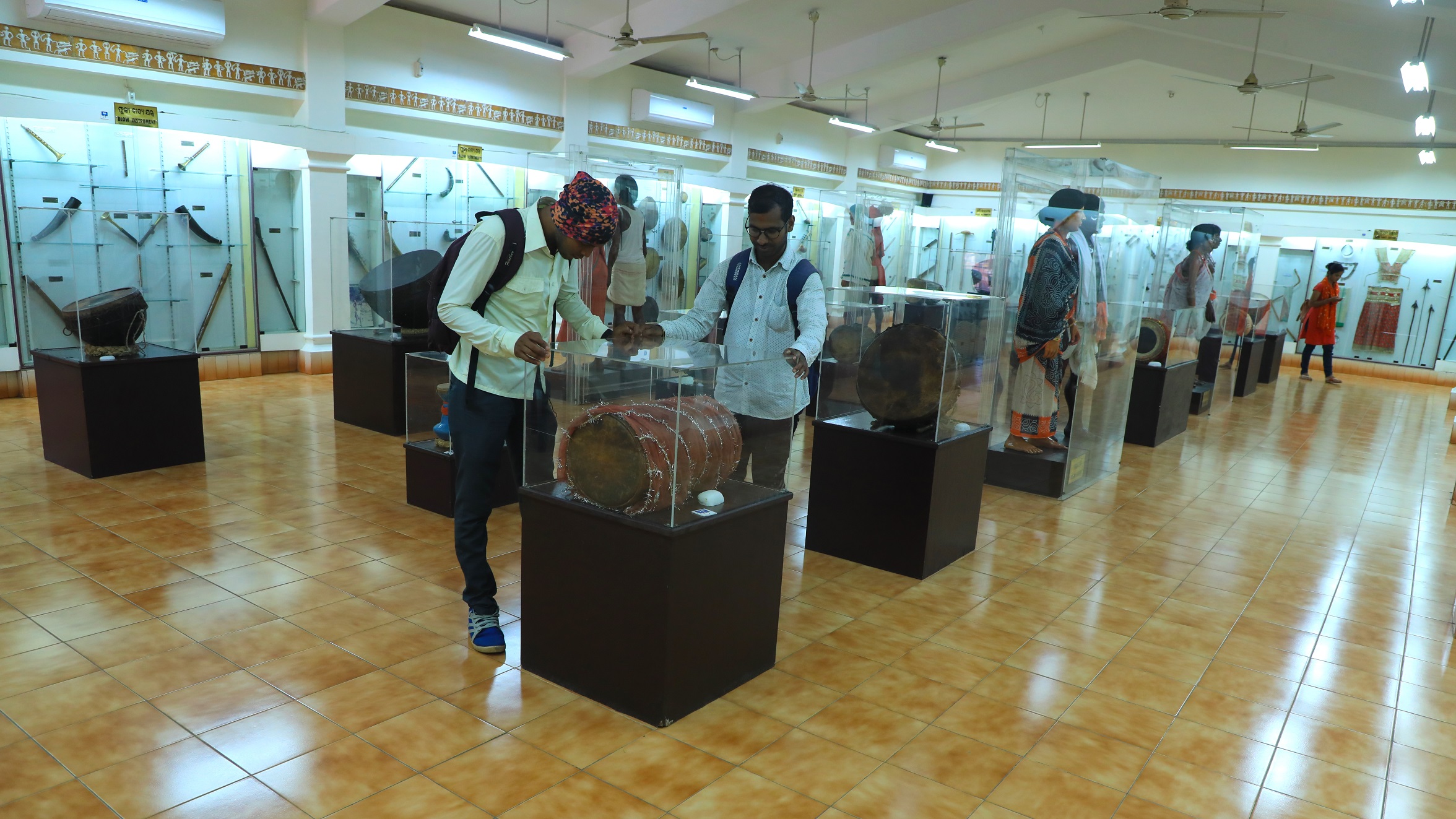 Image title
Visitors examine a drum in the Gallery of Dance, Musical Instruments and Dhokra Items | Image Credits: Lokesh Khetan
Image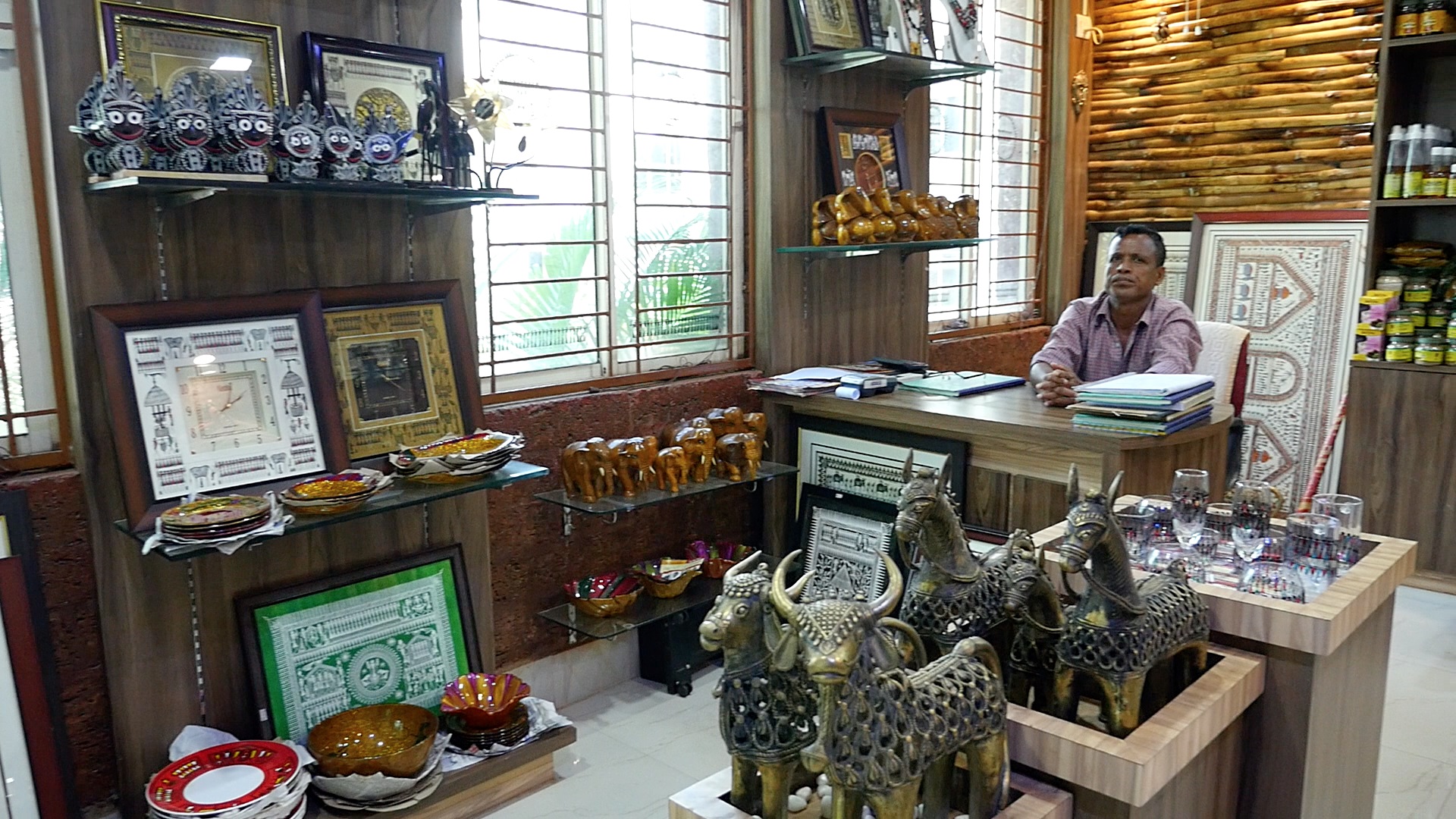 Image title
Souvenir Shop | Image Credits: Lokesh Khetan
Image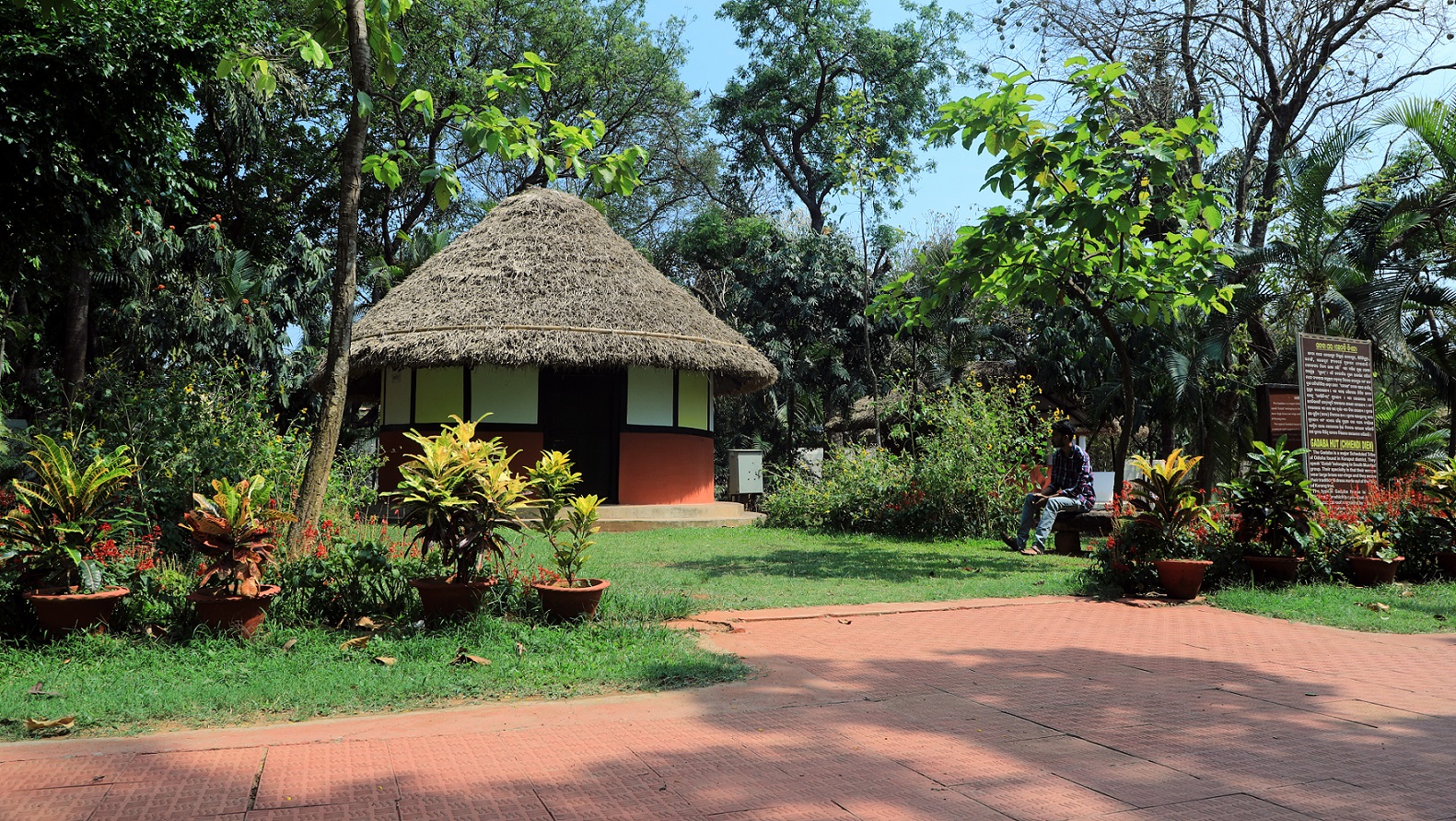 Image title
Museum Campus | Image Credits: Lokesh Khetan
Any other service
Craft demonstrations by Tribal artists are done throughout the year in the museum.
Getting there
Metro: NA, Railways station: 6 km, Airport: 7 km, Car; Ola/Uber service available in Bhubaneswar, Bus Station: 2 km
Opening Days
Sunday
Monday
Tuesday
Wednesday
Thursday
Friday
Saturday
The acquisition policy of the museum.
The display policy of the museum.
The ground/site plan & the architectural layout of the museum
The best time of the day to visit the museum?
Most Crowded: 11am - 1pm, 3pm - 5pm; Least Crowded: 1pm - 3pm
A calendar of activities activities/events
Interesting things about the Museum
The Museum has brought interactive technologies and immersive experiences within the museum space through thematic interactive kiosks, an immersive 360 degree VR kiosk enabling experiences of tribal life and festivities, audio-visual tour devices available to visitors on loan and museum tour apps downloadable from Google Play. The E-Museum website (www.ostm.in) also enables visitors to take 360 degree Virtual Tours of the museum galleries and explore its artefacts online.
Name of Museum Surveyor
Lokesh Khetan