Museum Address
Near Ganesh-ki-dungri
Email
custmust.viratnagar@gmail.com
Museum website
http://museumsrajasthan.gov.in/museum/viratnagar/
When was the museum established?
1987
Briefly describe the history of the museum, its collection and donors.
Drenched into its identity of the mythological city of Mahabharat and still carrying the name, Viratnagar has yielded a number of historical relics through a course of archaeological explorations and excavations carried out during the nineteenth and twentieth century. The region is of considerable archaeological and historical importance. This region, including the three hillocks—Bijak-ki-pahari, Ganesh-ki-dungri and Bhim-ki-dungri—located within the inner range of hills, has unearthed material relics relating to prehistory and continuing up to the medieval period which is presented in a museum set up by the state government under the Department of Archaeology and Museums. Called as Rajkiya Kala Dirgha or State Museum, Viratngar, the museum was opened in 1987 near Ganesh-ki-dungri as part of the ongoing efforts of the state in the area of museums. 
The collection of the museum is a product of archaeological explorations and excavations carried out during the course of the nineteenth and twentieth century. Some of the coins and other artefacts discovered from this region are also part of the collection displayed in Albert Hall Museum and Alwar Museum.
The museum primarily comprises of two galleries which showcase microlithic tools from the prehistoric period, Painted Grey Ware (PGW), Northern Black Polished Ware (NBPW) and other associated pottery terracotta remains, punch-marked, historical and mediaeval coins, iron artefacts, pieces of polished sandstone umbrella from Mauryan period, Teerthankara sculptures from the late mediaeval period and other significant relics which displays a rather continuous history of Viratnagar.
The museum currently does not offer any guided tours, workshop, library or conservation lab services. It opens on all days except Monday and public holidays.
This content has been created as part of a project partnered with Royal Rajasthan Foundation, the social impact arm of Rajasthan Royals, to document the cultural heritage of the state of Rajasthan.  
Information in Braille
No
Workshops/seminars/lectures
No
Library and archives services
No
IT facilities ( Photocopying, printing, computer )
No
Conference/ Seminar hall
No
Who manages the museum?
State Government
Email
custmust.viratnagar@gmail.com
Person-in-charge of the museum
Other
Reference Link
http://museumsrajasthan.gov.in/museum/viratnagar Rajkiya Kala Dirgha, Viratnagar Brochure
What is the average duration to see the museum?
less than 1 hour
Is the museum currently closed?
No
Image for museum exterior/building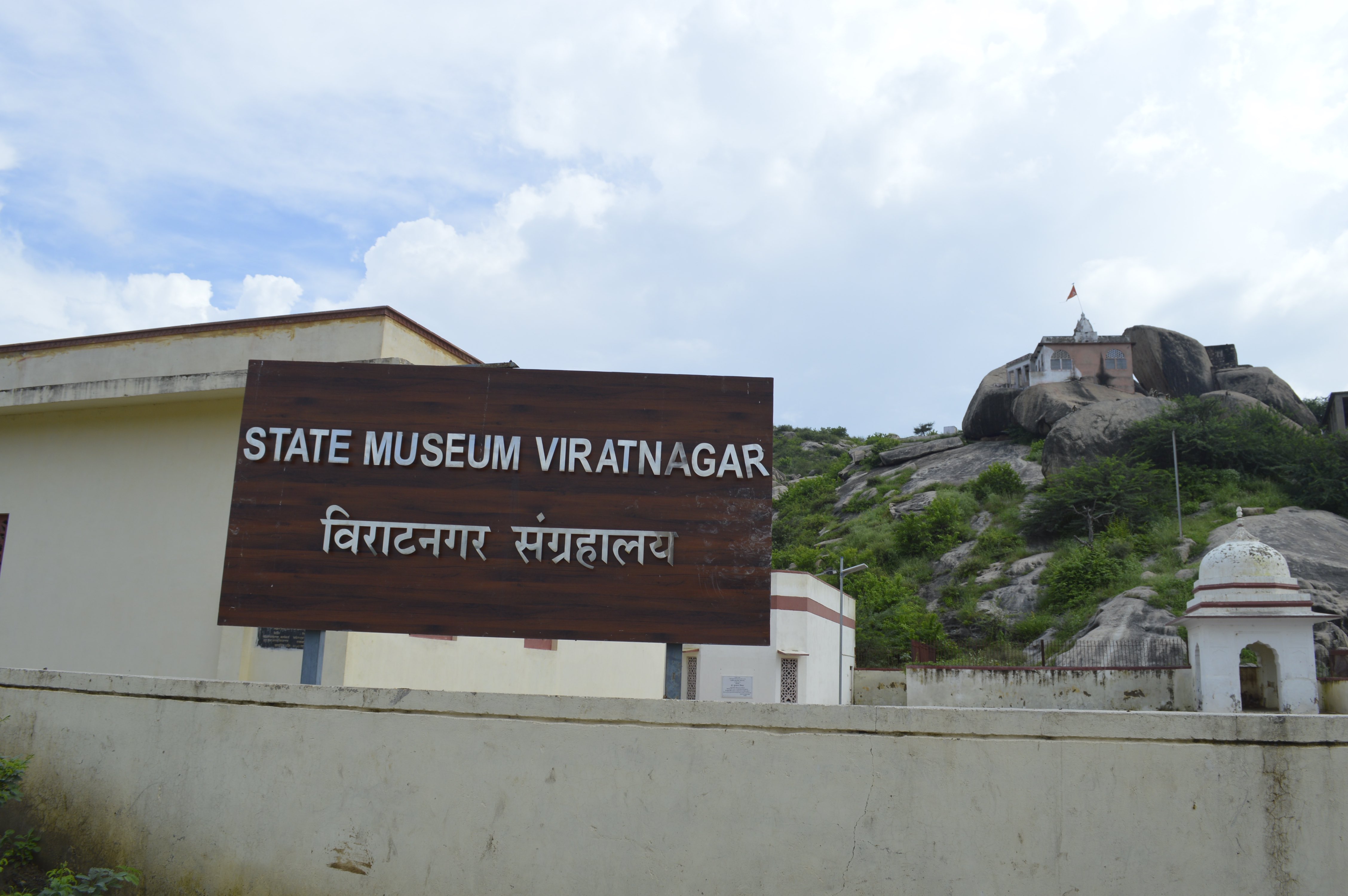 Gallery Images
Image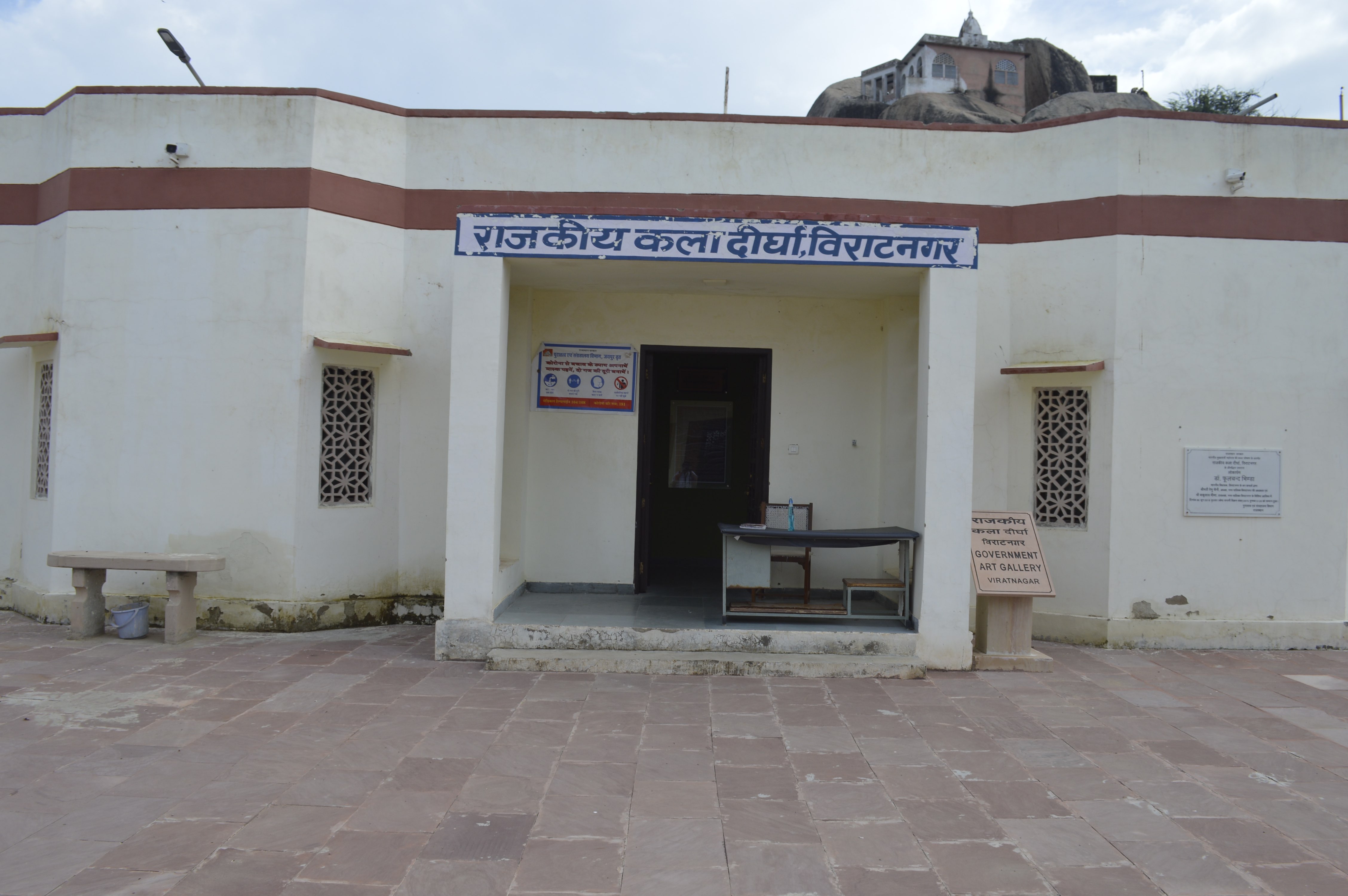 Image title
Rajkiya Kala Dirgha, Viratnagar (State Museum, Viratnagar)
Image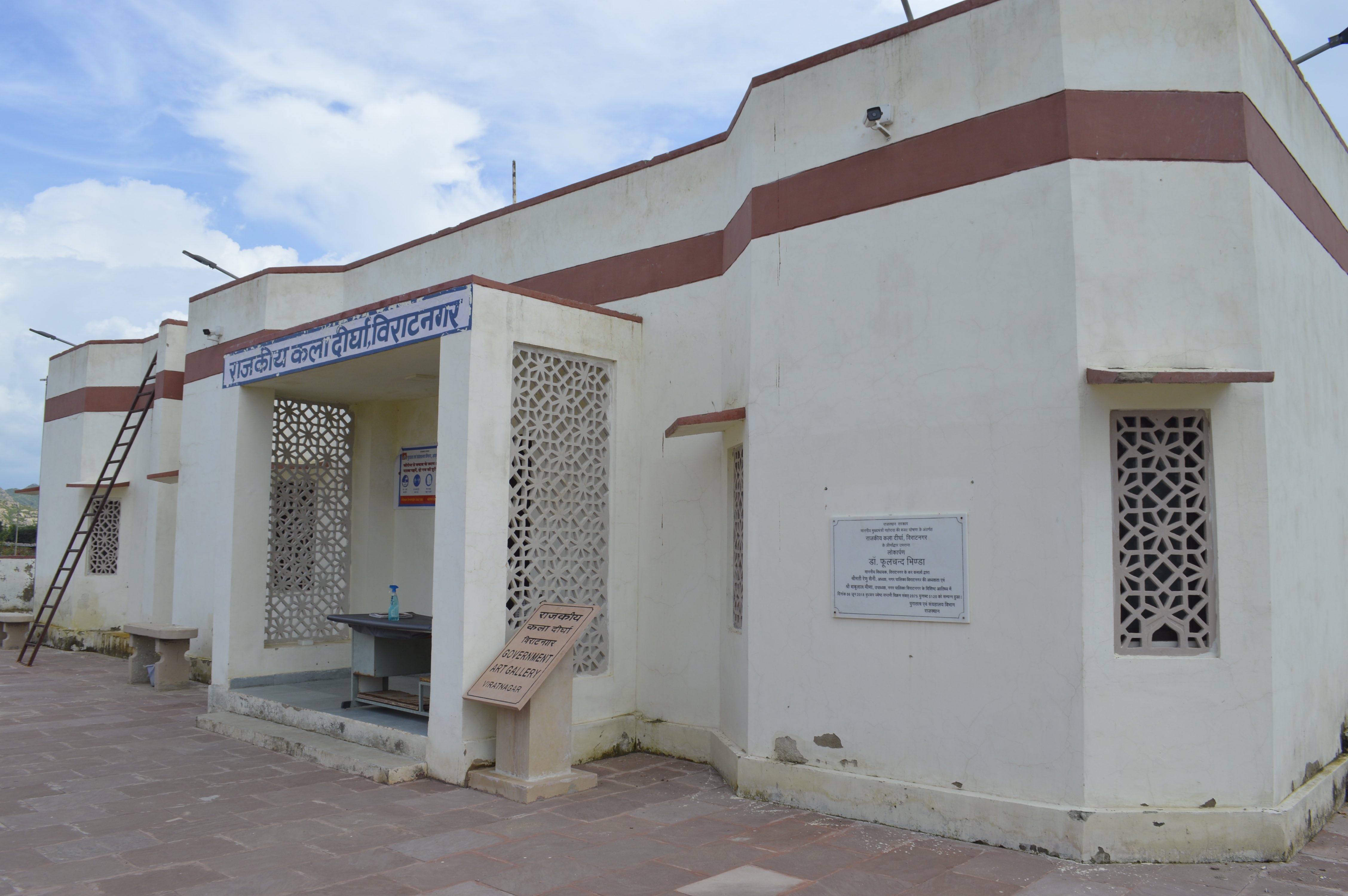 Image title
Rajkiya Kala Dirgha, Viratnagar (State Museum, Viratnagar)
Image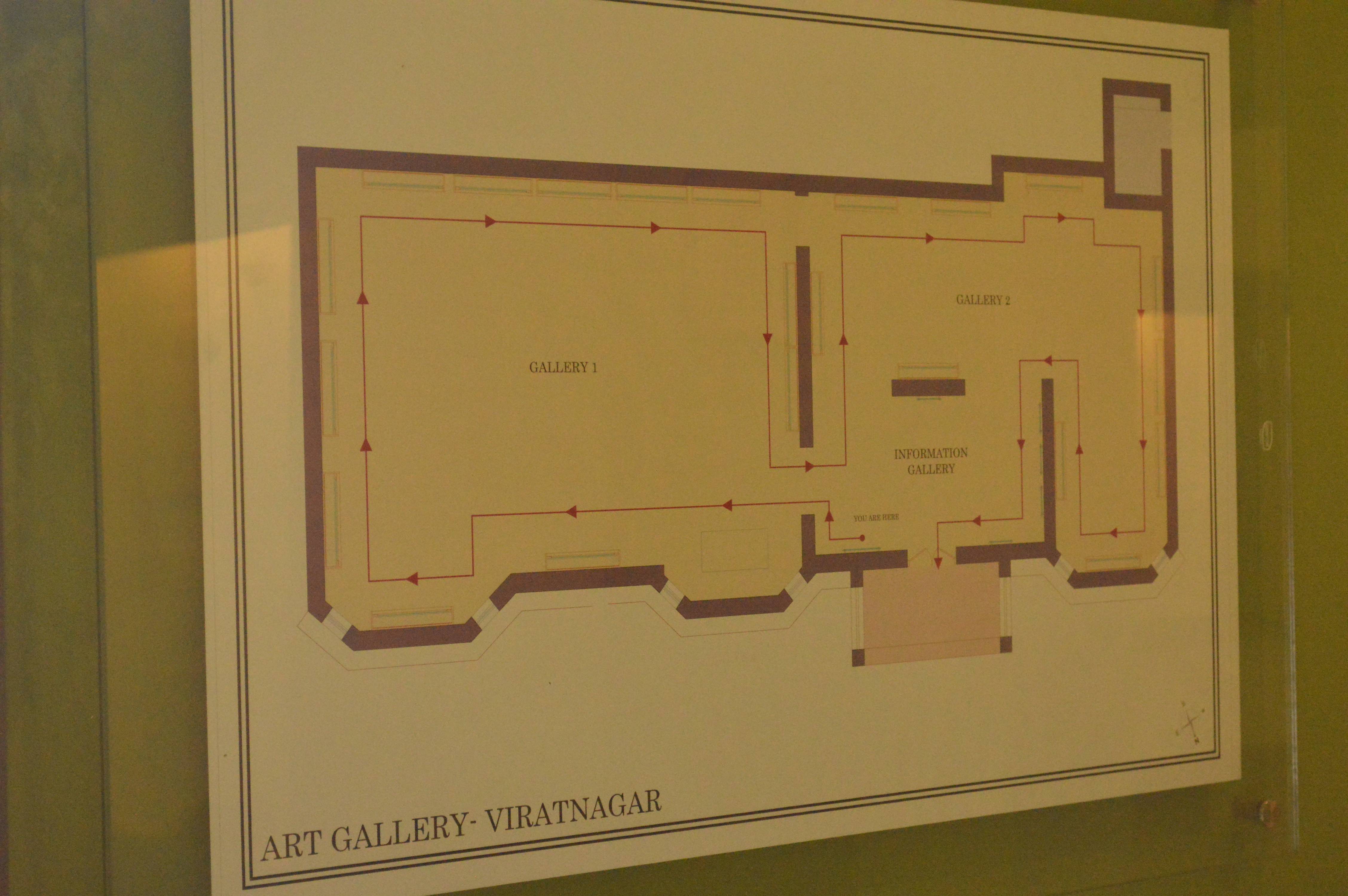 Image title
Museum Floor Plan
Image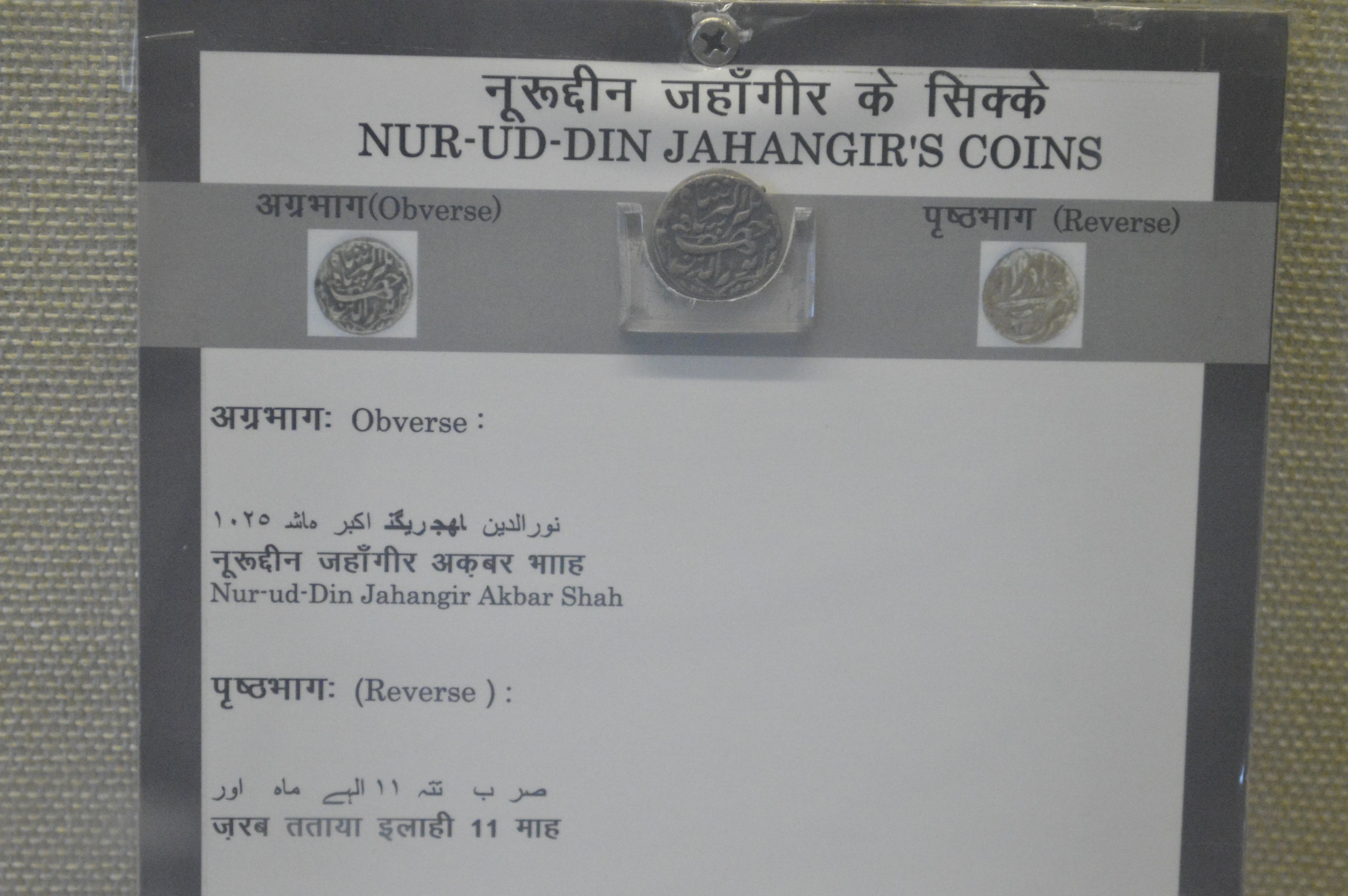 Image title
Nur Ud Din Jahangir's Coins
Image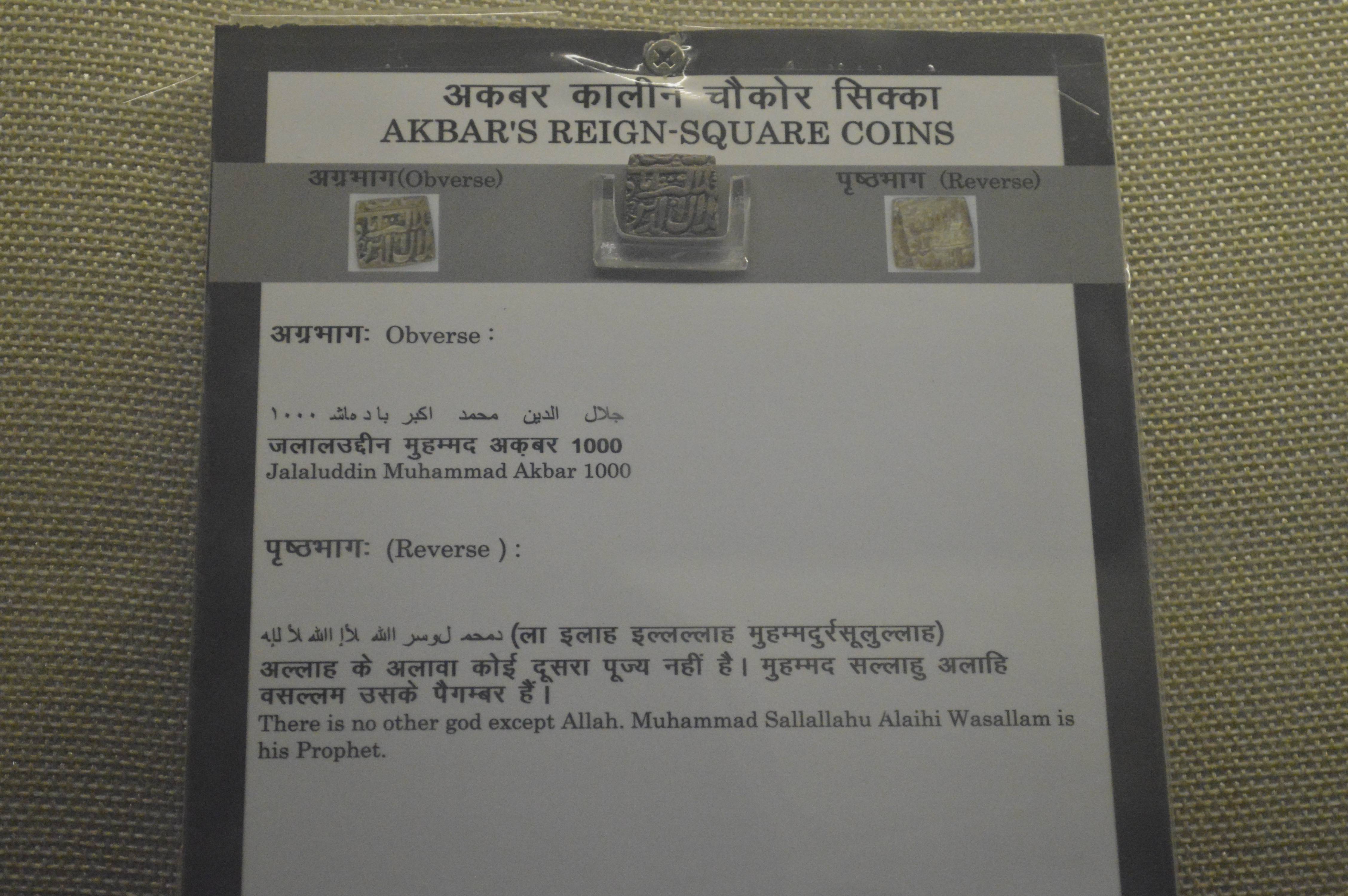 Image title
Akbar's reign square coin
Image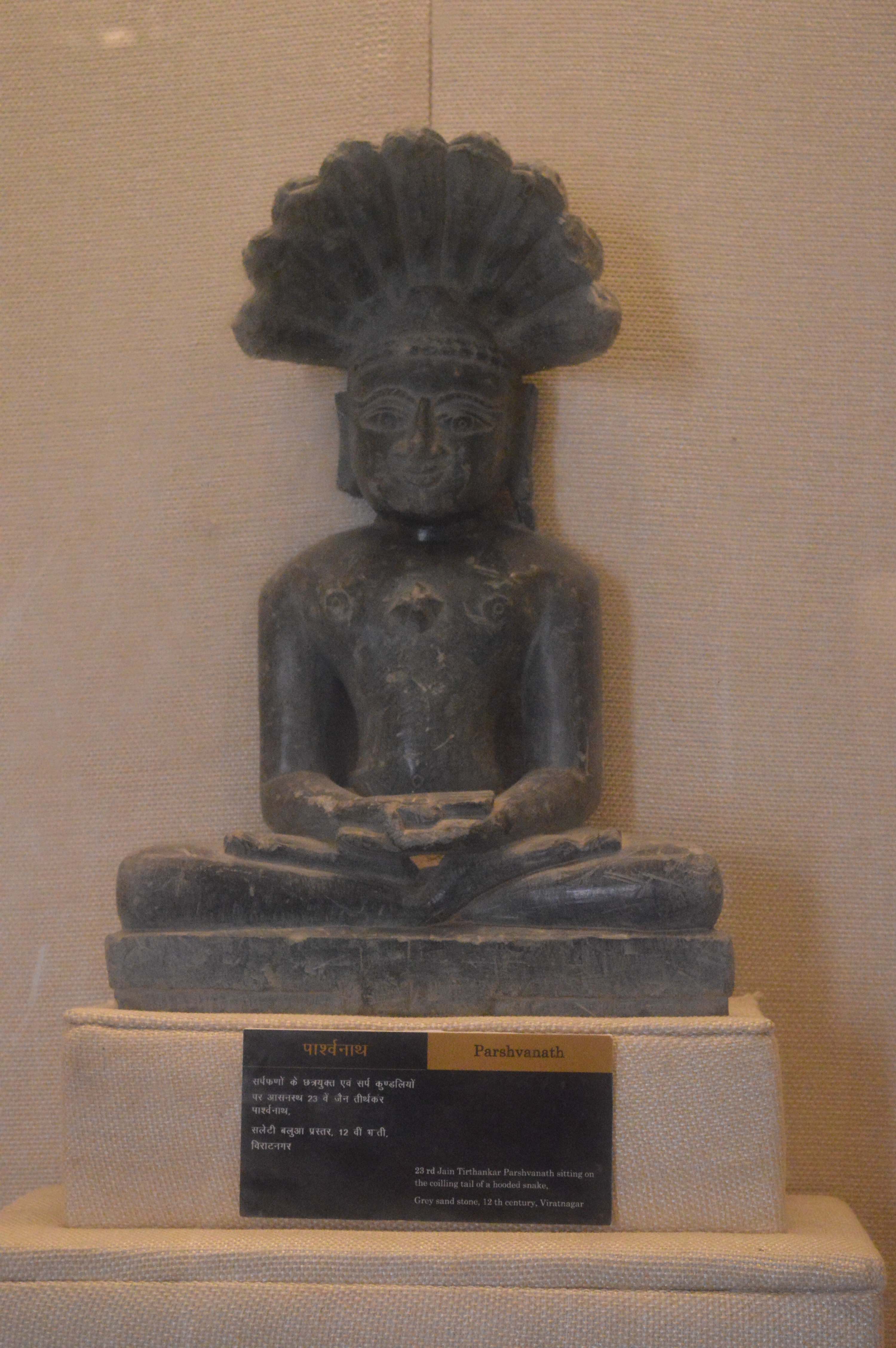 Description of the Image
23rd Jain Tirthankar Parshwanath sitting on the coiling tail of a hooded snake
Image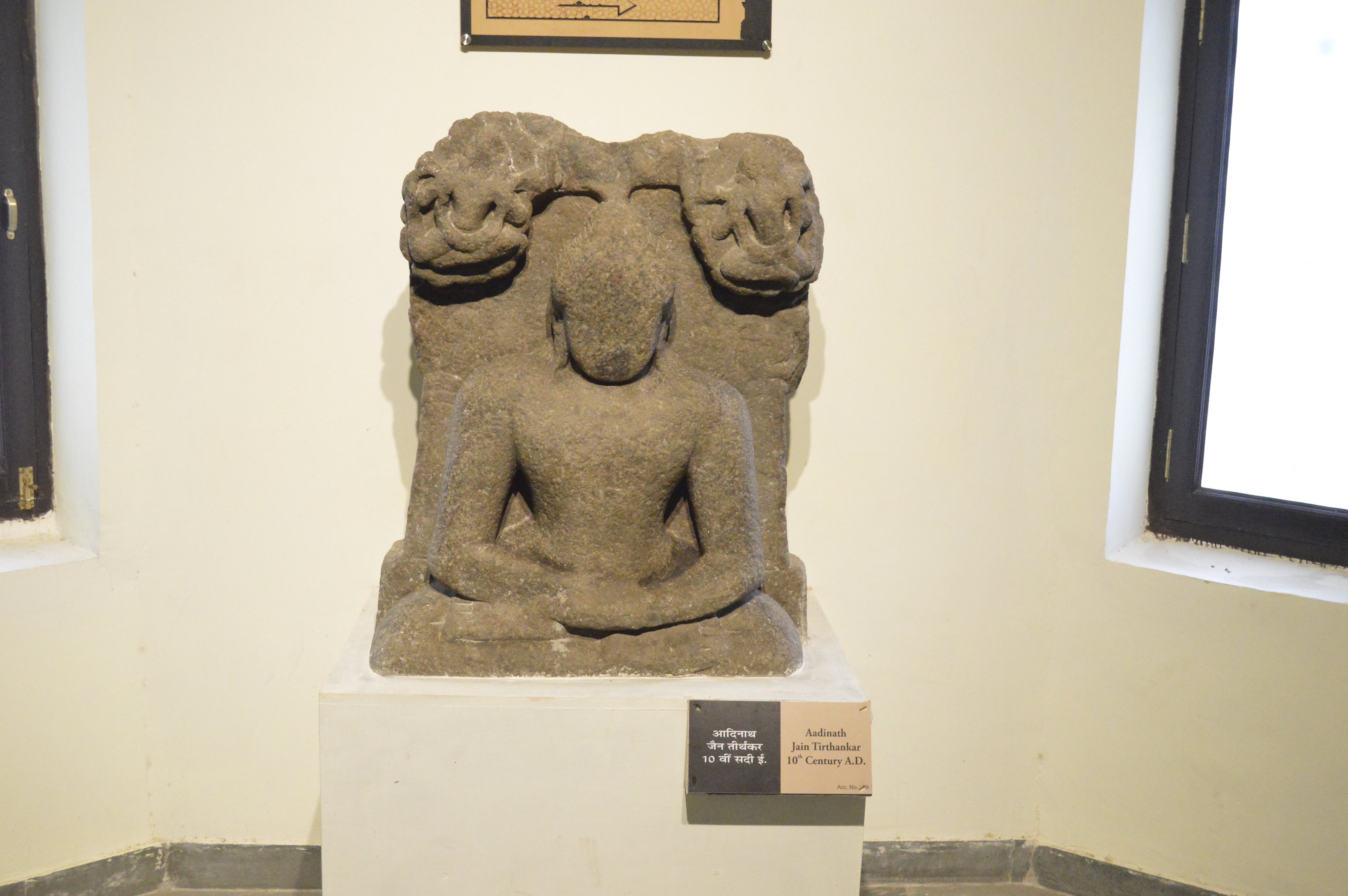 Image title
Aadinath Jain Tirthankar
Image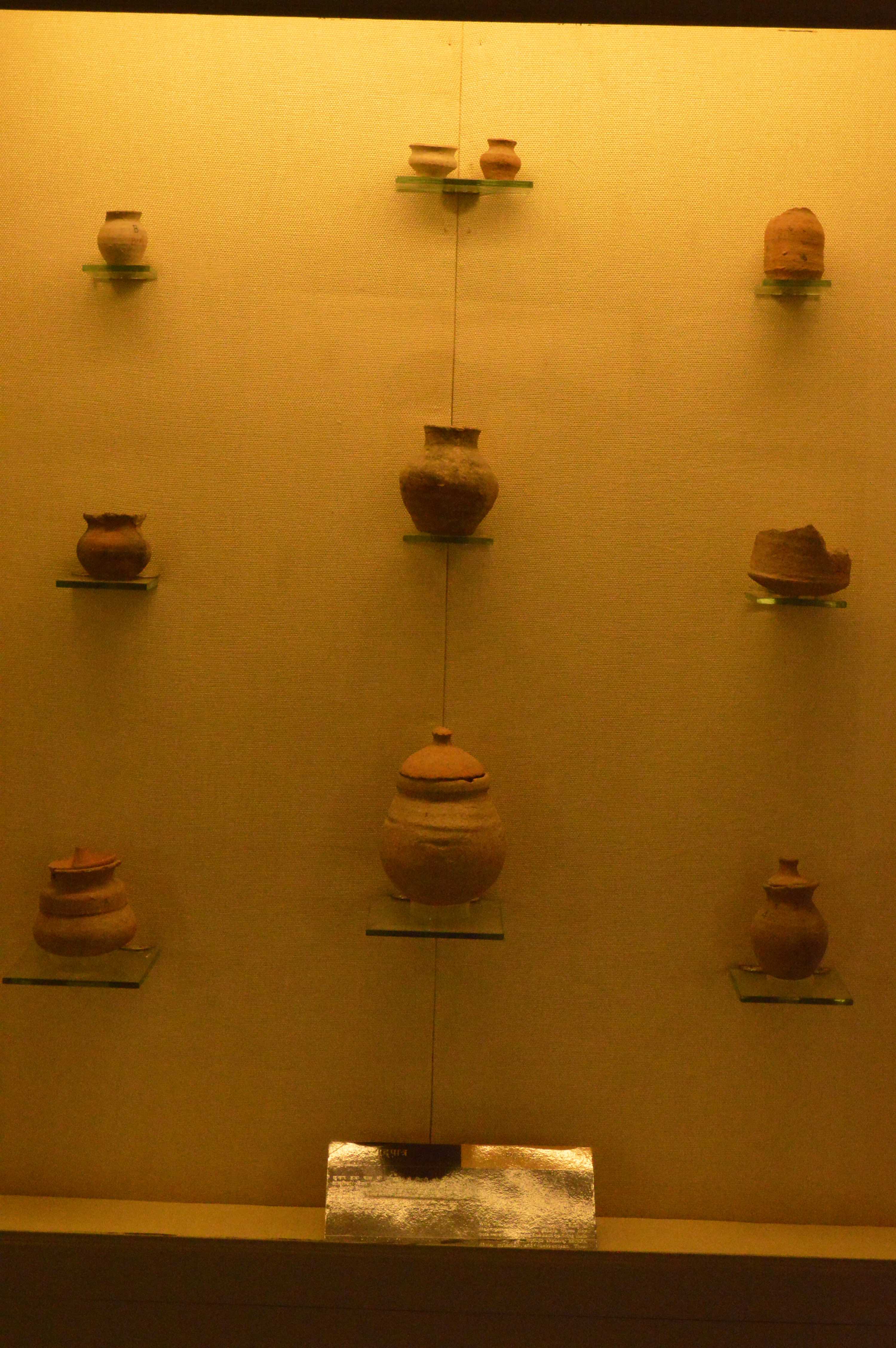 Image title
Pottery on display
Image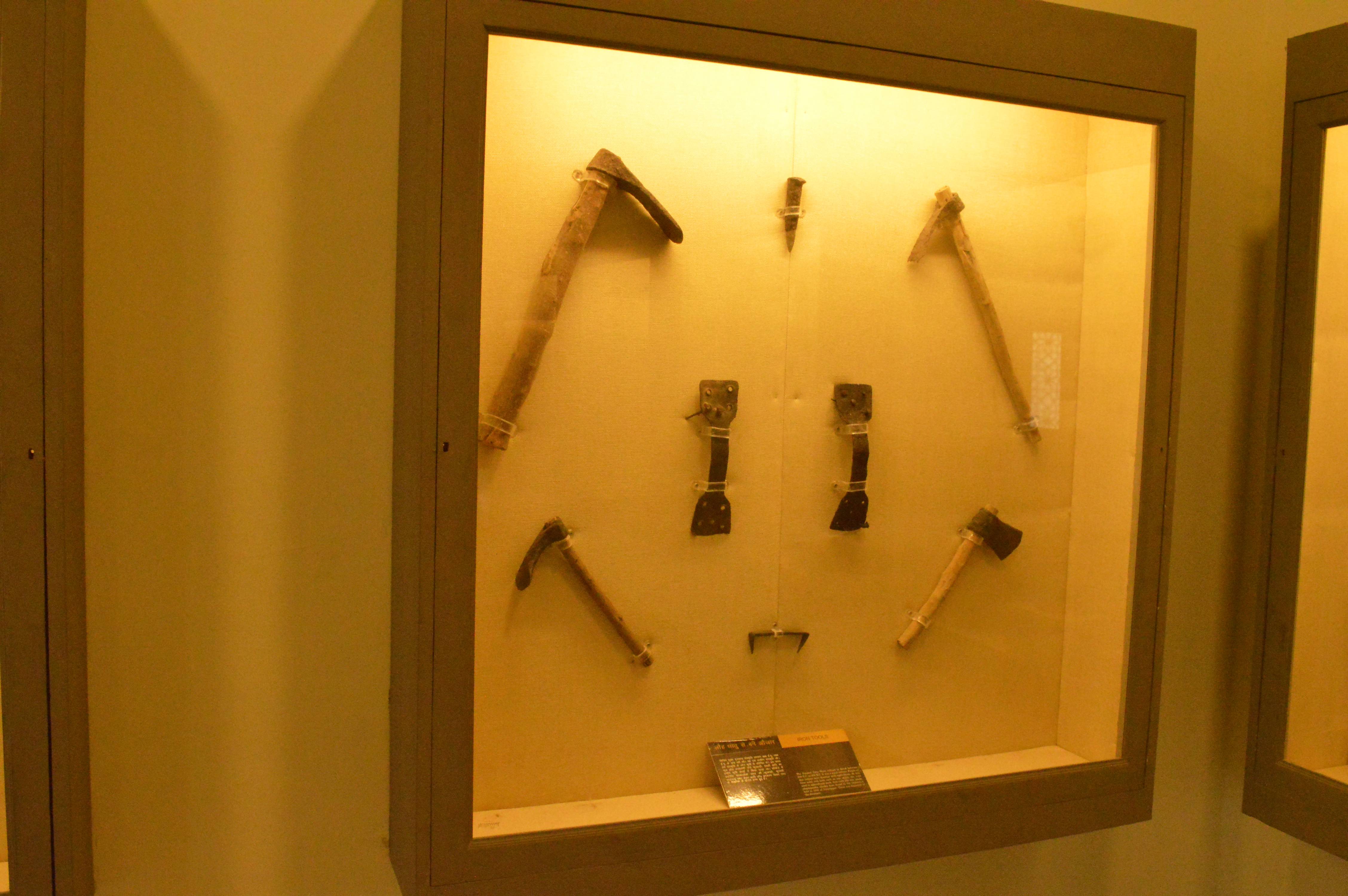 Description of the Image
The Painted Grey Ware culture is dated between 800 B.C. and 200 B.C. It was an agrarian culture which used iron tools such as an axe, spade, etc. Some of these, found at the excavation at Viratnagar in 1935 are displayed here
Getting there
By road: The region gets access through a narrow pass at the northwest corner of the region from the Delhi-Jaipur or Delhi-Ajmer express highway. About 175 kilometres from Delhi at Bawadi (27°33´36̋ N and 76°04´30̋ E) on National Highway 8, a fine metalled road runs between the hills to the southwest to enter the region.
By Train: Alwar Railway Station is 61 km away, Jaipur Railway Station is 90 km away
By Air: Jaipur Airport
Opening Days
Sunday
Tuesday
Wednesday
Thursday
Friday
Saturday
Name of Museum Surveyor
Meenakshi Vashisth
Designation
Superintendent